Consultant winemaker Daniel O'Donnell has been involved in the wine business for 37 years and recently clocked up his 50th vintage, having worked in both the Northern and Southern Hemispheres – from Chile to China, and Italy to New Zealand. Canopy caught up with him as he travelled between gigs in Turkey and Italy.
'I think, sadly for me, one of my biggest downfalls as a winemaker is my breadth of experience'
An evening with Daniel O'Donnell would be enjoyable… even without his Turkish wine delights. Here's why:
1. He's refreshingly honest.
We started our tasting of Kayra wines with a Viognier.
"It's not particularly interesting, but it does freshen your palate," is how he introduces it.
Daniel first went to Turkey in 2005 at the request of private equity firm TPG (Texas Pacific Group), after it acquired drinks company Mey Içki. Daniel gave the wine portion a 50/50 chance of breaking even within five years. The wines, he says, were "just fucking ghastly".
He poured 16 million litres away, closed five of the seven wineries, gave lessons on how to grow better grapes, and had to be protected by the National Guard.
'The company was dumb enough to keep me'
But, five years later, the Kayra brand, with its two massive wineries – in the east and west of the country – and 30ha of own vineyards, were sold to Diageo for a handsome profit.
Recalling how his three-month stint turned into 14 years, he says: "I wasn't looking for another challenge, I just kind of fell there. And the company was dumb enough to keep me."
Explaining how he turned things around, he tells
Canopy
: "I completely fucked it for two years. I was going there, trying to have a profound influence and I wasn't listening to what the grapes were saying."
So he started to experiment in the vineyards and winery to learn more about the grapes and their potential.
"If you go to Bordeaux you have a couple of hundred years of achievements to look back on." Here, there was no winemaking culture or real interest in wine – the people running the winery were food engineers who "checked off a recipe" and never tasted the wine on religious grounds.
The experiments, however, gave birth to Kayra's current range and style.
As we move from the Viognier to the native grapes, I ask if this style is a mixture of Turkish and Californian.
"God, I hope not!" Daniel replies. "I would hope that it is not only Turkish but where these grapes are from – the particular region and the particular vineyards."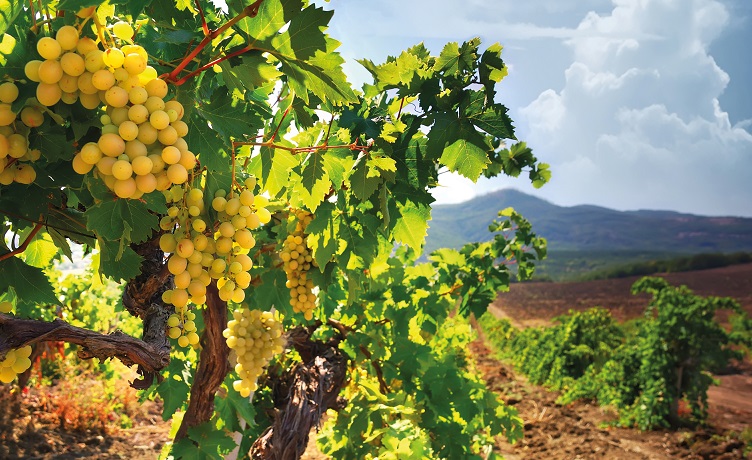 2. He's entertaining.
Here's an example of our exchange as we taste a white wine made from Narince grapes (
above
).
How did you get into winemaking?
"I was a shitty chef. Pretty much it."
So you thought you'd try to kill some people with wine?
"Yeah, it's really no more complicated or interesting than that."
Did you get fired as a chef?
"No, I had a little café and a guy wanted to buy it, so I sold it to him. I just thought everybody else's food was better than mine."
Instead of going off for six months to learn how to make better food, he ended up in a young garage winery, the now legendary Zinfandel producer Ravenswood. "I tasted one of their wines and really liked it and went over there and offered to work for free."
A couple of weeks later, they agreed to pay him and he stayed until Constellation Brands bought Ravenswood in 2001.
"It was a blast," he recalls of his time there. "After work we would build stone walls for a big barbecue area. Great times!"
3. He gives great quotes.
Here's an example as we discuss organic grapes and the growers who farm the 200ha under Kayra's control:
"We have given these guys sulphur to use and they just sell it. Monsanto is nowhere there. Amazing carrots come from this place. Carrots that taste like carrots squared. They use goats and that's about it."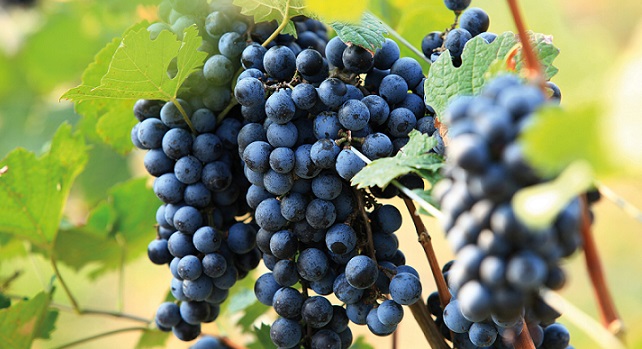 4. He makes lovely wines.
The Narince is a delicately aromatic, spicy white. Daniel discovered that picking early is the key.
Next up are the refreshing rosés, made from Kalecik Karasi grapes (
above
) picked one week apart. These rosés come in two shades: barely pink and almost orange. There is also a delicious light red made from the same variety but from two completely different climates and soils. Similar techniques are used on these two batches: 70% whole bunches cold-macerated for three days, with 15-20% whole clusters making it into the first fermenter along with any stems that taste right and can add to the structure. The must is fermented at 24-25°C, with regular cap-plunging to ensure a gentle, complete extraction of the colours and flavours. This is followed by fine lees contact for one month in stainless steel tanks and blending.
But the star of the show is the red made from Öküzgözü grapes (
below
). As we taste the 2012 Vintage, Daniel explains: "This grape is the main reason I'm still in Turkey. I find Öküzgözü fascinating, I really do. For me, this is a national treasure."
His experimentations have included wildly different percentages of American and French oak, new and used – from 2006's 80% new American oak to 2012's 18% new (M+ toast, untoasted heads), 82% neutral, 80% American, and 20% French (extra fine grain).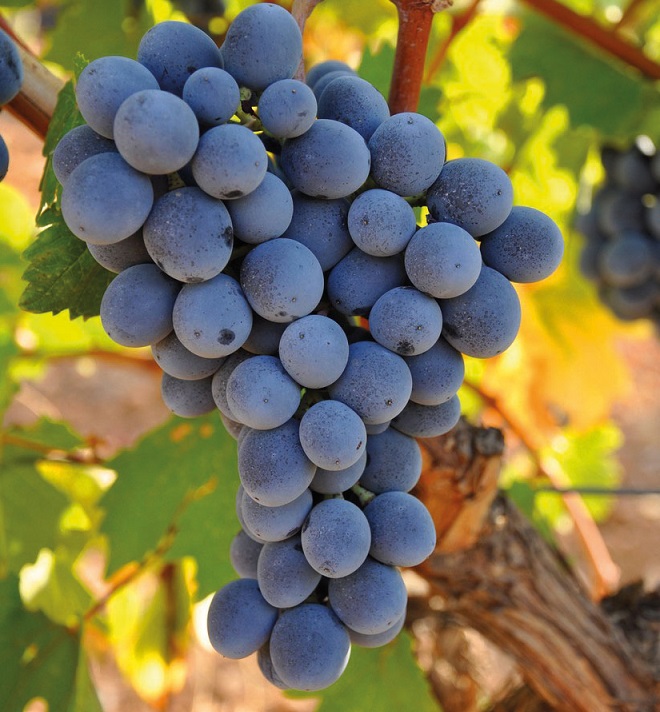 5. He also makes awful wines.
Not all of his experiments have worked.
A 60-day skin contact on the "insanely tannic" Boğazkere grape "has got to be one of the most heinous things I've ever put in my mouth," Daniel tells me as we turn our attention to this variety. "You might as well take a belt-sander to your teeth. So we learnt not to do that."
He discovered three days "works well" for the grape whose name translates as 'throat grabber'.
For some vintages his lab technicians have monitored 20 different two-barrel lots but, he feels, it's the only way to discover what works and what "fails miserably".
'If we fail one year it doesn't mean we don't do it again'
"We'll try anything," he says. "If we fail one year it doesn't mean we don't do it again the next year. Successes have to be repeatable and so do failures."
He adds: "The failures are as important as the successes. Anything that went wrong was necessary to get to where we are... I found some incredibly charming wines that I hadn't tasted anywhere else."
With the ultra-pale Kayra Beyaz Kalecik Karasi Rosé, he says: "In the course of three years, we probably made around 50 different rosés trying to figure this wine out."
But it was worth it. When he started, no one in Turkey was making a great rosé – yet western Turkey is Mediterranean. Now they produce 50,000 tonnes of rosé and sell out within six to eight months.
'I'll be dead and gone when people actually know Turkish wines'
6. He's raising the profile of a lesser-known wine region.
"I'll be dead and gone when people actually know Turkish wines," Daniel says, as we move on to the Öküzgözü-Boğazkere blend known as Buzbag.
"It's not an easy place. But Turkey is a fascinating place. It's rich, it's diverse, in many ways it is very tolerant, the people are fantastic, but there are challenges. The shame of it is that when people look at a map of the world and think wine, Turkey does not appear. It's not that it's good or bad, it's not there. The lack of adventure has brought the world to Cabernet, Merlot."
Could Buzbag, Turkey's rival to Hungary's Bikaver (Bull's Blood), be the answer? Created in the 1940s, it is the most recognisable wine brand in the country and the state-owned Tekel, which became Mey Içki upon privatisation, was selling 5m litres of the stuff annually.
Daniel knew he had to tread carefully when it came to modernising this blend. At first he "normalised it with clean grapes and made it in a proper way", then he started doing some selections – from vineyards and barrels he liked.
The very drinkable Buzbag Reserve in front of me comprises 71% Öküzgözü, 29% Boğazkere. The grapes were cool macerated for 48 hours before being fermented separately in stainless steel tanks. The wine was then aged in oak barrels (6% new American, 9% new French, and 85% neutral) for 21 months.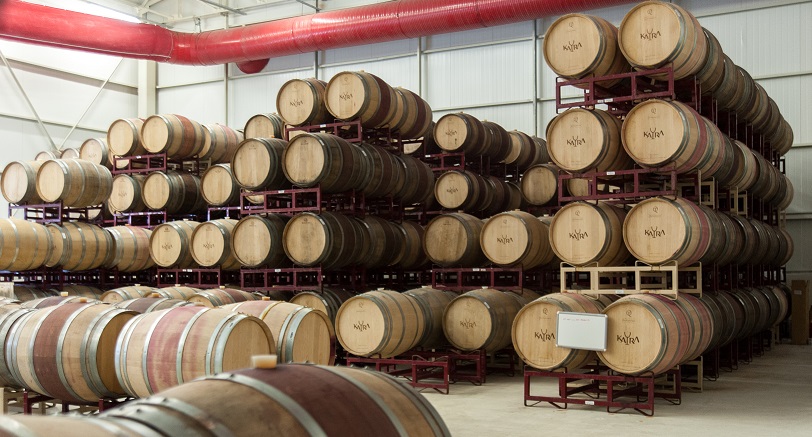 7. He's helping to put Turkey's native grapes on the wine map.
"I'm not sure the world needs another shitty Merlot." That's what Daniel thought when he visited some of the vineyards coming under his control, before having many of them re-grafted with native varieties. However, Kayra makes wine at all levels and has a couple of million-bottle sellers.
Daniel's focus now is the premium line, which promotes native varieties such as Öküzgözü, Boğazkere, Kalecik Karasi, Narince and Emir. The exception is a Syrah with 3% Viognier.
8. He gives great tasting descriptions.
Many wine writers find it annoying when winemakers describe the aromas and flavours before they have even lifted the glass. With the intensely tannic Kayra Vintage Boğazkere, Daniel simply says: "Like if a gorilla could ballet."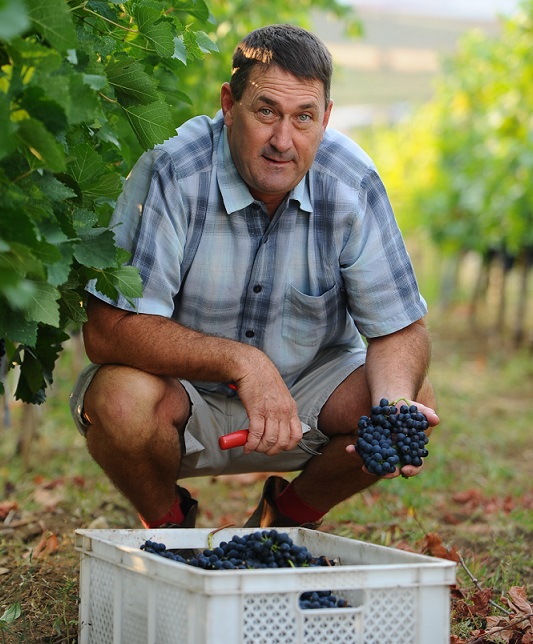 'Very few days in my life have I gone to work'

9. He's not ambitious.
"I have never been a man with big ideas, interesting concepts or ambition," states the Napa Valley native. "It all kind of just happened.
"I just really like doing it. Very few days in my life have I gone to work. Only when it's raining and you have to bottle and you're on a forklift… that's work."
It's only in recent years that Daniel has thought about doing his own thing.
"I'm almost confident enough," he jokes. "But I'm being the biggest pussy on the planet – I should have done it a long time ago."
If you could do it, what would it be?
"I can't answer that. I think that's my biggest problem because I have several loves."
These include Barolo, Mendoza and Sonoma's Russian River Valley.
"I think, sadly for me, one of my biggest downfalls as a winemaker is my breadth of experience. Some of the great wines out there are made by guys who have only ever made that style of wine."
In any case, he's still enjoying the Kayla project in Turkey, where he goes for two weeks each month and longer during harvest time.
"This would have been easy to give up a long time ago, with the amount of flying," he says. "But I can't stop, it's insanely fun."
He adds: "I'm not even close to finishing the project."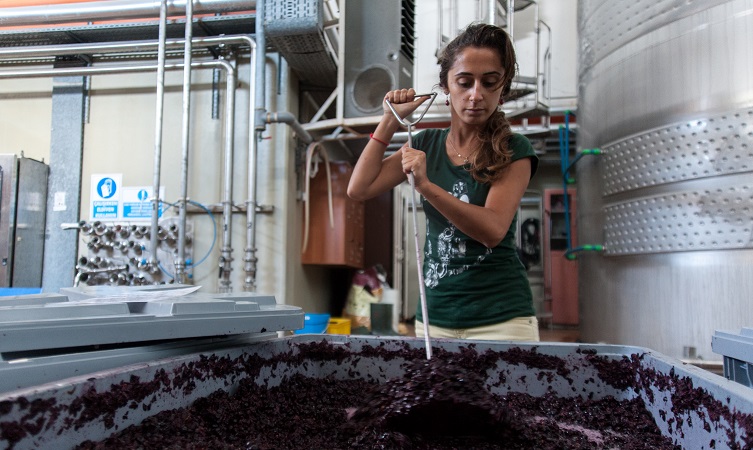 10. He's quick to praise others.
Especially the "single most incredible wife on the planet" for her patience and the team he has built up in Turkey through Kayra's own training academy. They have become like "brothers and sisters". He also freely praises "the incredible little" winemaker Özge Kaymaz (
above
), who was originally a food engineer and worked in Kayra's lab, and the winemaker at Kayra's eastern winery, where the Öküzgözü is made, Emre Adem. "There are not two finer palates in Turkey," Daniel declares.
Two bonus reasons
11. He's modest.
As we were focusing on the wines from Turkey, he only referred to his consultancy work for Sting's Italian wine estate as a "10ha project in Tuscany".
12. He leaves the singing to Sting.
Although Daniel O'Donnell shares his name with a popular Irish singer and has Irish heritage, he doesn't break out in song. "Be thankful," he says as we part.