'Sometimes, a simpler wine is more difficult to achieve than a more complex one'
Her signature wines express all the power, elegance and pleasure that Argentine Malbec can offer. She was the first female winemaker in Argentina. She is the undisputed Queen of Torrontés. Susana Balbo was honoured at the IWC's annual celebration of the best wines, winemakers and merchants last night.
Susana collected the Lifetime Achievement Award for her trailblazing career in wine.
In 1981 she became the first woman in Argentina to receive a degree in oenology. Unable to get a job near her home in Mendoza, she started her career 1,000km away, in Cafayate, at the Michel Torino winery, where she redefined Torrontés, turning it from table wine to Argentina's classy, elegant flagship white variety.
This work earned her the nickname 'Queen of Torrontés'. It also raised her profile and led to consulting jobs around the world and stints at the Martins and Catena Zapata wineries in Mendoza.
In 1999 she started her own project, which became Susana Balbo Wines – one of the most highly regarded producers in South America.
Susana has continued to blaze a trail for women winemakers, becoming the first female president of Wines of Argentina – a post she has now been elected to three times.
Susana Balbo Wines has two estates: one in Agrelo, where the winery is located, and the other in Gualtallary. It is now a family business, as Susana has been joined by her son and daughter, José and Ana (
below
).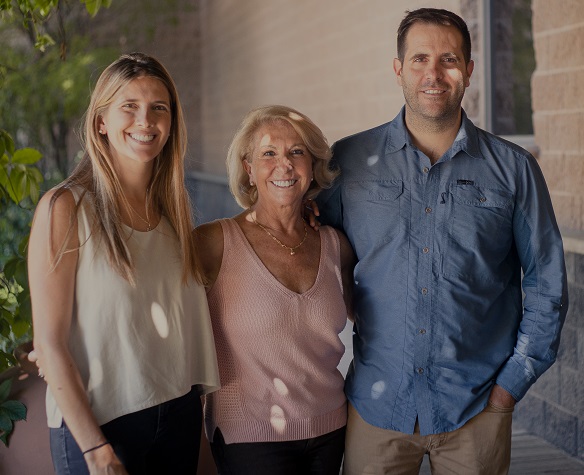 Canopy: How hands-on are you in the cellar now?Susana:
"After having worked for 42 years in the cellar, today I only do the tasting of wines from the barrels and evaluate them to decide what destination each wine will have."
What takes up most of your time at work?Susana:
"Most of my working time is devoted to designing and thinking of new products and new types of wines, and to the development of new regions to plan our future at least five to 10 years ahead. On the other hand, I also devote time to defining and deciding which wine will be assigned to which product line."
What have you learned from your children, José and Ana?Susana:
"It is such a wonderful experience to work with my son and daughter. What I have mainly learnt from them is how important it is to devote time to your family and to your private life. I have always devoted too much time to the development of my company and very little to myself. My priorities were always my kids and my company, and then myself, so I realise now I missed many things in my life.
"In relation to professional areas, I have also learnt a lot from them, since they have more modern ideas, especially with the use of new technologies, and they are very analytical and meticulous and I love the fact that we make a great team working together."
Is having your own distinct roles the only way to run a family business?Susana:
"Yes, definitely. Well-defined roles are the only way to run a family business or else conflicts will be inevitable. Every member should have their own space. However, we can also sit by the family table and discuss what projects we will take up next, always with a very clear idea of what role each of us plays in each company or project we develop."
What have been the biggest obstacles for you as a female winemaker?Susana:
"The biggest obstacle I had as a female winemaker was to get my first job. Once I got the job and was able to show that I was capable and talented, everything went on smoothly. Breaking with the prejudice of employing a female winemaker to take charge of the oenology operations of a winery was hard. Men were always privileged, especially because I was the first woman with a university degree prepared for that job but still the chances were always for men."
Have things changed for today's generation of women winemakers?Susana:
"Of course, they have changed. Now there are many talented female winemakers with many job opportunities around the world. The prejudice does not exist here anymore and women's talent for making wines is recognised, especially for having a more holistic vision of winemaking characterized by our delicacy and our attention to details."
'There is still a lot more we can do, like keep on finding new regions'
What more can the industry do?Susana:
"I do not quite like the term industry. I consider that this activity is so connected with our roots and our culture and there is so much 'emotion' involved that, once you are enmeshed in it, it is almost impossible to break away than it is from other activities that are more 'industry-like'. In addition, related to this emotion I mentioned, I think that one of the most important things that the Argentinian viticulture can do is to learn how to constantly reinvent itself in order to comply with the consumer trends around the world and avoid stalling in a pathway where clients and consumers may get bored of a repetitive trend. There is still a lot more we can do, like keep on finding new regions, keep elaborating new styles of wines, and keep offering more modern wines with less alcohol, but with more fineness, elegance, balance and simplicity. Sometimes, a simpler wine is more difficult to achieve than a more complex one. Complexity is the result of the addition of a number of components, whereas simplicity in a genuine wine requires very little intervention from the oenologist and, as it is widespread, winemakers have a tendency to leave a fingerprint in their wines."
The winery seems to be using oak more subtly now – is that down to experience, confidence or following trends?Susana:
"A lesser use of wood is the result of a number of factors. There is a clear tendency, of course, but there is also a wider experience and trust in the grapes we are producing. It is very important the use of grapes from regions that produce higher quality grapes in terms of the expression of the terroir, so the indiscriminate use of wood would definitely cover one of the main attributes of the wine. Argentina started following this tendency not many years ago and I consider it a path of no return that we should develop further by using subtly toasted woods and for shorter periods in order to produce more elegant wines."
'I would rather make wines with a strong personality'
What is your view of 'natural' wines?Susana:
"This is a tricky question, since all wines are 'natural'. We do not have many chances to intervene in wines, especially in our country, where the activity is highly regulated and monitored. They are the result of a fermentation process and a minimal use of sulfites for preservation. In our case, all our vineyards are organic, so our wines would definitely fit the definition. However, I insist on the trickiness of the question, because the term natural is sometimes used to describe wines that do not include sulfites or that have a longer maceration with the skins, especially white wines, producing wines that are more rustic. I think that every wine should comply with a specific consuming circumstance in which the client chooses the type of product they prefer to go with that specific moment or meal. So, if the consumer prefers a more rustic and less elegant or refined product, I agree to that. It is not my style; I would rather make wines with a strong personality yet with the simplicity of their components that result in a refined elegance and express the place from where their high-quality grapes come from; wines that are easy to drink and enjoyable with a meal or any other occasion."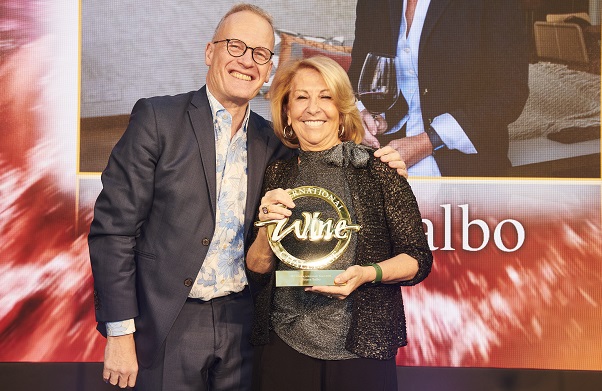 What was the key to moving Torrontés from table wine to a premium product?Susana:
"The key for turning a table wine into a premium wine was the fact that we gave it a special treatment. It was not just the product of fermentation and maceration that would have ended up in rustic and bitter wines; we gave Torrontés a more precise oenological management where we used cold-soaking for juice extraction and then rapidly prepared for fermentation with very little amount of lees. As a result, we obtained better aromas and a very delicate wine with an excellent varietal expression."
How can you make an elegant orange Torrontés without importing some bitterness from the skins?Susana:
"An orange Torrontés without bitterness from skins is the result of a careful process to protect the wine from oxidation. The bitterness in Torrontés wines come from the aromas that are composed of chemical elements called cyclohexanes. These suffer an oxidation process in the presence of skins, especially during the crushing or destemming phases, so if we do not apply a careful protection procedure with inert gasses to avoid the presence of oxygen in those first stages we can have the risk of getting bitter and oxidated wines."
What's the key to making red wines with no sulphites? How long will they last?Susana:
"Again, like with orange Torrontés, the key is to use inert gas in all processes and be extremely careful throughout fermentation by keeping it clean and at low temperatures to avoid the development of bacteria. The bottling is also carried out with the use of inert gasses and then the wine is kept in the bottle with their own natural protection provided by anthocyanin and similar elements. How long they will last we cannot say yet. We have been making organic wines for three years and they taste fine so far. The wines from our first organic harvest, 2019, are excellent. I always thought that organic wines should be consumed in the same year, but now I realise that with a neat, clean and careful winemaking process with the right protection against oxidation, the wine evolves very well in the bottles. However, so far, I would advise people to consume the wine within the first two or three years. I would like you to make the same question in two years now and be able to tell you if the 2019 organic wines are fine or not."
Do organic wines taste better?Susana:
"Like in everything else, it is a matter of taste. I would not say that they taste better, but perhaps purer. When sulphites are well managed, wines taste very well. On the other hand, in organic wines where the amount of oxygen and inert gasses used while bottling is not supervised, they may suffer an important reduction resulting in an unpleasant experience to the palate of an unexperienced drinker who do not realise they should decant the wine to help reduction aromas to fade away."
How important is World Malbec Day in the history of Argentine Malbec?Susana:
"World Malbec Day represents the day the first oenology school was founded in Argentina. In addition, for us it is a symbolic way of celebrating a varietal that gave us a place in the winemaking world map and addressing the high quality standard of Argentine produce. However, Argentina is more than Malbec. I wish that people think of Argentina not only on this special day, but also every other day and in connection with other varietals we also produce."
How important are SBW's wine tourism initiatives to the business?Susana:
"These wine tourism initiatives are important to all related businesses since they perform as a direct marketing strategy with the consumer. The client gets a very different impression when they buy a bottle in the winery where it is produced and are able to share a meal or stay at a winery hotel where there is a reference to wine in every room, because they live a complete and more comprehensive experience. I might even fancy that offering a high level and refined hospitality experience with an excellent gastronomy and outstanding service surrounded by breathtaking landscapes make the wines taste even better. Wine tourism is important for SBW and for any other winery since it is a way of generating genuine ambassadors to spread the voice about their experience with wine around the globe."