The potential for producing sparkling wines in a marginal climate like southern England – 2 degrees north of Champagne – has been clear since Nyetimber started turning critics' heads in the 1990s.
Now, the same critics' heads are nodding approvingly at English still wines. For the first time ever, the country received two gold medals for still Chardonnays at this year's International Wine Challenge. (The awards going to Chapel Down's consistently good Kit's Coty Chardonnay 2019 and newcomer Artelium's Artefact #2 Barrel Aged Chardonnay 2020.)
The high quality of these wines was enough to prompt IWC co-chair Oz Clarke to comment: "English sparkling wines have been very highly regarded for some time, but what we see now is that they have paved the way for still wines that excel too."
As the results of
IWC 2022
were being released, news also came through that one estate in eastern Kent – Simpsons – was preparing to expand its still wine production by planting 35,000 Chardonnay vines across 8ha (22 acres). The new Bonny Bush Hill vineyard, near Canterbury, is owners Ruth and Charles Simpson's third vineyard in the south-eastern county.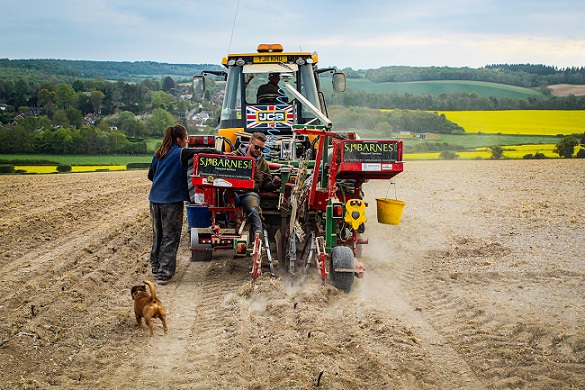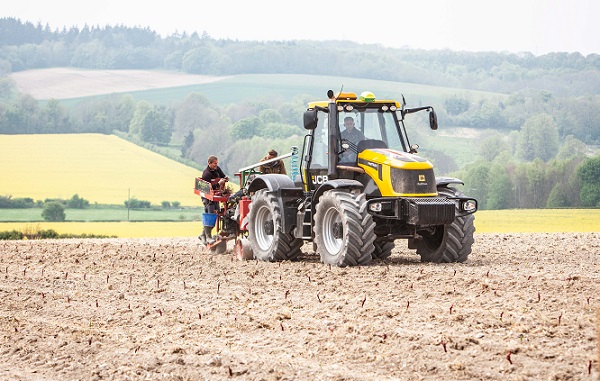 Four specially selected Burgundian clones (95, 96, 76 and 124, planted on rootstocks 41b and Fercal) were planted there over two days earlier this month – in the same chalky soil as Simpsons' two other vineyards.
Ruth told
Canopy
: "At Simpsons we believe we now have three ideal vineyard sites and have planted all Burgundian clones in the warmest spots. During the harvest we keep a very close eye on maturity as well as the weather and try to leave these clones on the vine as long as possible to achieve maximal maturity – and yes, we have picked in November more than once!
"With six harvests under our belt, we believe that we can successfully create world-class Chardonnay using these Burgundian clones as they tend to be lower yielding and therefore achieve better concentration of flavours. Their pure fruit flavours and varietal honesty have, when tasted blind, been mistaken for Premier Cru Chablis!"
Ruth and husband Charles began making wine in the South of France, at 40ha Domaine de Sainte Rose in Languedoc, in 2002 before launching Simpsons' Wine Estate in 2012.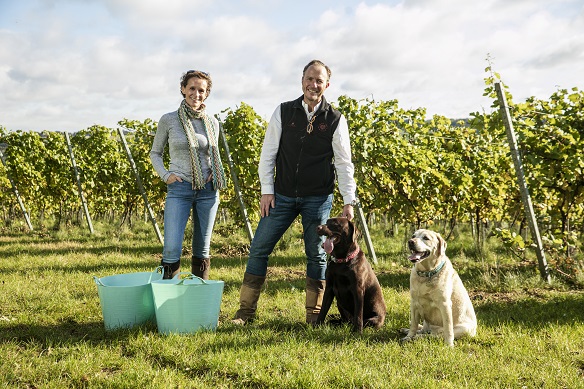 The Simpsons (
above
) planted their first 10ha of Chardonnay, Pinot Meunier and Pinot Noir at their Roman Road Vineyard in 2014. A further 20ha of the same three grape varieties were planted on Railway Hill, to the south of Barham village, during 2016 and 2017.
The new vineyard at Bonny Bush Hill is less than two miles from Simpsons' winery in the Elham Valley. Having vines close to their winery has always been important to Ruth and Charles because it minimises the distance grapes travel after they've been harvested and cuts down on the number of times they need to be handled.
Expanding production will help Simpsons to meet demand for its still wines in the UK and its growing number of export markets, which already include Australia, Canada, Denmark, Japan, the Netherlands, Norway, and Sweden.
Charles said: "We are thrilled to be in a position to plant an additional 8ha of vines at this juncture in our business journey. The past decade has seen an incredible expansion of our initial aspiration to establish a purely classic-method English sparkling wine business. Having now created a highly regarded range of still wines, we are delighted with the direction that Simpsons' Wine Estate has taken and are exceptionally proud of the incredible work and dedication of our talented team."
Ruth added: "It has been wonderful to be able to establish a new vineyard site in such a prime position on the same chalk-rich soil. We are 100% committed to promoting and preserving this Area of Outstanding Natural Beauty in which we are located, with support and guidance from the Sustainable Wines of Great Britain scheme and also the Walpole Sustainability Manifesto. The plantation of Bonny Bush Hill adds to our tenth anniversary celebrations and we look forward to all that the next decade will bring for Simpsons' Wine Estate."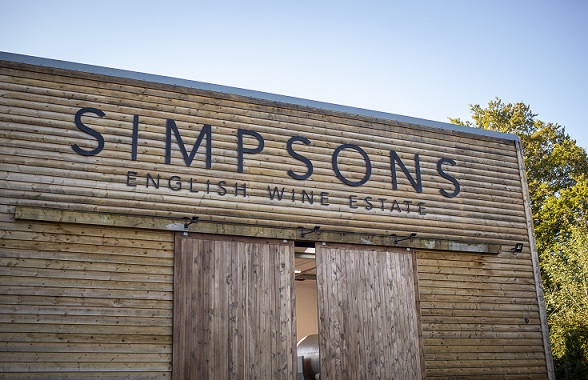 How the focus switched
The original plan at Simpsons, like many other 21st century wineries in the UK, was to make traditional-method sparkling wines.
However, after seeing the high quality of the Chardonnay from their first harvest in 2016, the Roman Road Chardonnay was born and then, two years later, the bountiful 2018 vintage made it hard for them to resist venturing further into still wine production.
Inspired by the acclaim achieved for the resulting Roman Road Chardonnay and Rabbit Hole Pinot Noir, the team at Simpsons looked for other opportunities to produce outstanding still wines "that delivered beyond expectations".
The idyllic 2020 harvest conditions at the Railway Hill site meant that 2020 was the perfect year to push the boundaries even further – resulting in the release of the Q Class Chardonnay and Pinot Noir, a new limited-edition range of "super-premium still wines" in magnum format.
Priced at £100, the Chardonnay features grapes hand-harvested on November 5, 2020. This date was carefully identified as the optimum window to harvest these grapes when they were presenting intense tropical and opulent flavours combined with balanced acidity. Once pressed, the juice was left to settle for 12 hours.
The juice was racked to eight barrels with high levels of solids. Each barrel was slightly different. Six were new and two were one year old. Furthermore, the barrels were a combination of French and American oak and ranged from light, medium to heavy toast. The wine was then allowed to undergo alcoholic and malolactic fermentation using indigenous microflora.
The Q Class wines, launched late last year and only produced in remarkable years, are named after the Q Class engines which traversed the Canterbury to Folkestone line in the late 19th and early 20th century. This light railway passed through the current site of Simpsons' Railway Hill Vineyard. These engines were powerful, yet elegant, qualities that the Simpsons believe are exemplified in this wine.
Charles said: "It has been an incredible journey for Simpsons' Wine Estate, as our original focus was solely on producing sparkling wines."
The ten-year-old estate also recently reached another major milestone with the release of its first non-vintage version of its Chalklands Classic Cuvée.