Any mention of flor is likely to prick up the ears of wine geeks these days – and new expressions of flor-influenced wine are emerging not just from Andalusia and Jura, but from other regions around the world.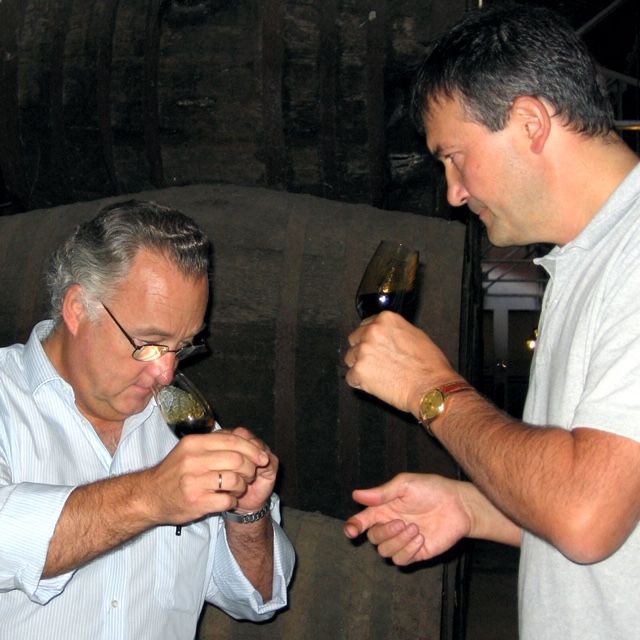 In Jerez, Equipo Navazos's highly selective
négociant
Sherry range has become catnip to wine cognoscenti, but their first
non-fortified
bottlings – 'Navazos Niepoort' in 2008, then 'Florpower' in 2010 – were seen by some as breaking new stylistic ground.
In point of fact, that turns out not to be true: written evidence from 1801 uncovered by Navazos associate Álvaro Girón indicates that unfortified, flor-aged palominos were the wines being enjoyed in the
tabancos de montañeses
around San Lúcar de Barrameda even back then.
Nevertheless, a trend has developed, with producers like Bodega Cota 45, Bodega de Forlong and Bodega Luis Pérez attracting a new audience to this unfortified flor-aged style in ways which Sherry
per se
has for so long struggled to do.
What exactly is flor?
Equipo Navazos's Eduardo Odejo (
left above
) explains that several strains of
Saccharomyces cerevisiae
have been identified – mainly
beticus
and
montuliensis
– but notes that flor is as complex a substance as the wines it produces.
"There are many studies on flor yeasts but the work remains fundamentally empirical and intuitive," he explains. "There are yeasts that are apparently of the same type and that act differently in different situations. The conditions of the Jerez area, with an average annual temperature of about 18°C, high relative humidity and proximity to the sea, are really good for the development of the flor. The flor that develops in other places is substantially different."
Like Jura, for instance. Ageing
sous voile
('under veil') is a hallmark of Jura winemaking. These days the region produces a rich mix of both flor and
ouillé
(topped-up) styles, using both Savignin and Chardonnay, depending on what a particular
terroir
dictates.
Jura is, of course, very trendy. The mere mention of names like Overnoy, Tissot, Ganevat and Puffeney is enough to make certain people froth uncontrollably – and certain restaurants are pinning their colours to the Jura mast (or should that be
voile
?). In London, trendy new restaurant and bar Levan has dedicated about a quarter of its list to Jura and Jura-inspired wines, while the prototypical natural wine bar/restaurant Terroirs has long had a section devoted to 'oxidative/sous voile' wines.
Can flor be controlled?
To an extent. Flor is naturally present in most cellars and barrels in Jerez and Jura, which helps. One can introduce flor yeast strains into the winery; whether they survive depends on various things:
Environmental conditions both macro and micro
Alcohol level (ideally 14.5-16%),
pH
Glycerol content (higher means thicker flor)
and more besides.
In his efforts to reduce cellar manipulations and sulphur use, influential Bierzo grower Raul Perez has been experimenting with flor in both reds and whites. His two flor-aged wines released to date are very distinctive, offering a depth and saturation of flavour seldom seen in such wines, as well as the briny salinity flor lovers crave.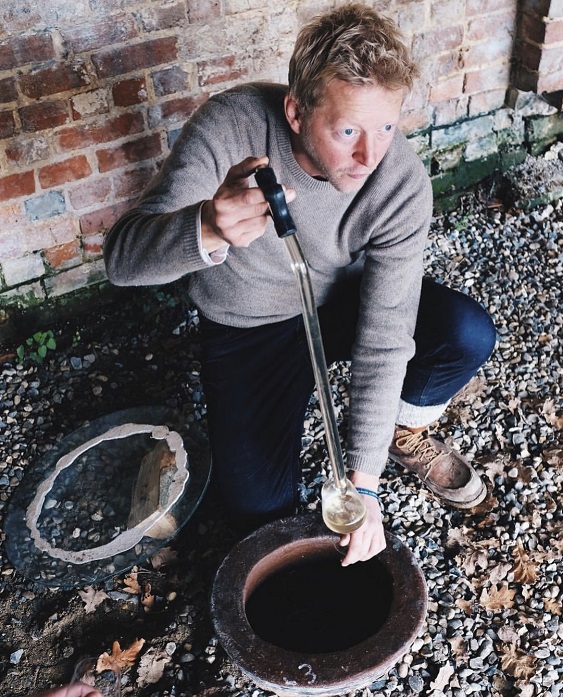 Even in Jerez and Jura, up to the 19th century, before they understood the specific yeast strains involved, development of flor was a matter of happenstance. But the same happenstance has led to sporadic flourishings of flor-aged wines around the globe. In the UK of all places, Tillingham's first qvevri wine, a 2017 Ortega, was aged unintentionally under flor (
below
).
"I have to admit that in 2017 it was accident – and thankfully one that worked out very, very well," Tillingham owner Ben Waldgate (
above
) says.
"This year we have gone from two qvevris to 14. Interestingly, not all develop flor even when we want them to. This could because of variety, but I suspect it is largely driven by pH."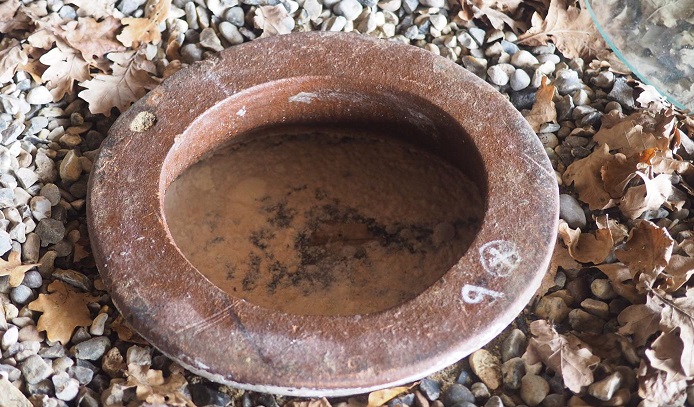 Flor frontiers
Wines aged under flor are typically found in regions with a history of making oxidative wine. In Tenerife, former home of 'Canary Sack', Envínate produces a sensational 'Benje Blanco', a palomino partly aged under flor (40% in 2017 and 60% in 2018). In Gaillac, vin jaune-style wine represents a lapsed tradition, though Domaine de Plageoles's 'Vin De Voile' is an eminent exception. In Hungary's Tokaj region, too, samorodni wines are sometimes aged under flor – with French winemaker Samuel Tinon setting the standard.
In the New World, of course, there is more freedom to experiment. In Oregon, Chad Stock of Minimus Wines was inspired by Florpower to make a Sauvignon Blanc under flor. In Australia, Brendon and Kirstyn Keys of BK Wines in the Adelaide Hills have made an interesting flor Savignin that spends a month on skins and is then aged in used barrels for three years – a sort of
vin jaune
-light.
'At three years, you still maintain a vinous factor'
"We did three years and not six years and three months, like a
vin jaune
, because everyone we talked with in France said that, at three years, you still maintain a vinous factor," Kirstyn explains. "It's easier to drink but has all the intense nuttiness we love in a
vin jaune
. At six years we find the wine is too intense and you can really only enjoy a glass."
These are positive signs that the flor phenomenon is spreading. And long may it: niche these wines may be, but it's a delicious little niche.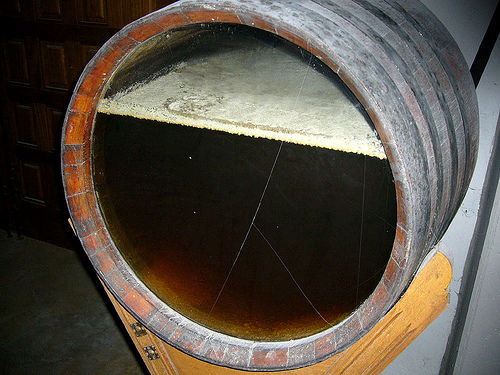 Flor in a Sherry cask at Equipo Navazos.