Private label wines are becoming an increasingly important part of a retailer's offer in the USA and much of Europe (especially Spain, Switzerland, the UK, Germany, Belgium, and Portugal). In the highly competitive UK wine market, it's an area of year-on-year growth for most supermarkets and online retailers.
Consumers like the assurance of reliability and quality at the price point; retailers like the control, exclusivity and higher margins it gives them.
One of the most impressive and extensive own-label ranges in the UK comes from online retailer The Wine Society. Wines in its basic Society range and premium Exhibition range "have to be delicious and benchmark examples of their type", according to director of wine Pierre Mansour (
below
).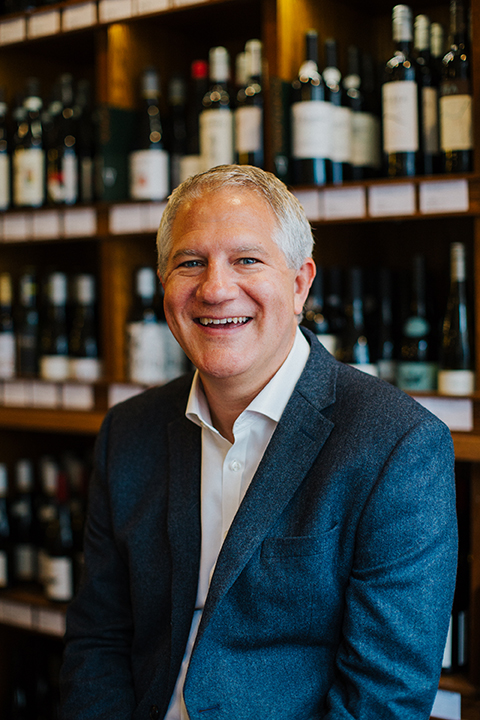 'During these uncertain times drinkers are looking for reassurance in what they choose to buy'
It's also a category that has performed well during the difficult lockdown period. Pierre told
Canopy
: "During lockdown demand for our own-label range has gone through the roof, testament to their quality and reliability, and also to the fact that during these uncertain times drinkers are looking for reassurance in what they choose to buy."
Wine Society buyer Freddy Bulmer went on to tell
Canopy
how it works, using as examples two recent launches – a Blaufrankisch from Austria and a white blend from Greece.
When asked about the thinking behind these wines, Freddy stated: "It's usually quite organic but in every region there are significant styles of wine and when the style of wine from a particular region is particularly delicious, it should be considered that it is represented within our Society range. As regions grow in popularity, these styles/wines gradually become more apparent. For example, Austria has been growing well for us. A few years ago it was a very small category however because Gruner can be so excellent and is the flag-bearing Austrian grape, we thought it should go under our own label. Back then though, Blaufrankisch was still very niche for our membership. Now though, as Austria has grown, so have our sales of Austrian red, so it seemed like the time was right to put our name to one."

'I wanted a wine which is 80% drinkability and 20% challenging'
He added: "Style is a key factor to think about. I wanted a Blaufrankisch which has all the typical characteristics of this grape and I also wanted it to be a wine which is more 80% drinkability and 20% challenging. Some Blaufrankisch can be the other way around and that's not ideal for an own-label range which is designed to have quite a wide appeal. Likewise, though, if it was 100% drinkable and not at all challenging, it would lack personality and wouldn't be a worthy Wine Society wine.
"More often than not, we will go for a wine from a region which is known for that type of wine, in our Society range. The Mittelburgenland region is known for this grape and as much as there are other Blaufrankisch wines from other parts of Austria, for the wine that we want to put out to people as a perfect example, it makes sense for it to come from the classic region.
"The producer is really important – The Society wines are a big deal to us and I wanted to give the gig to a worthy winery. Hans Igler is one that we have worked with for nearly 20 years. We know they are good people and crucially we know that they make consistently good wines."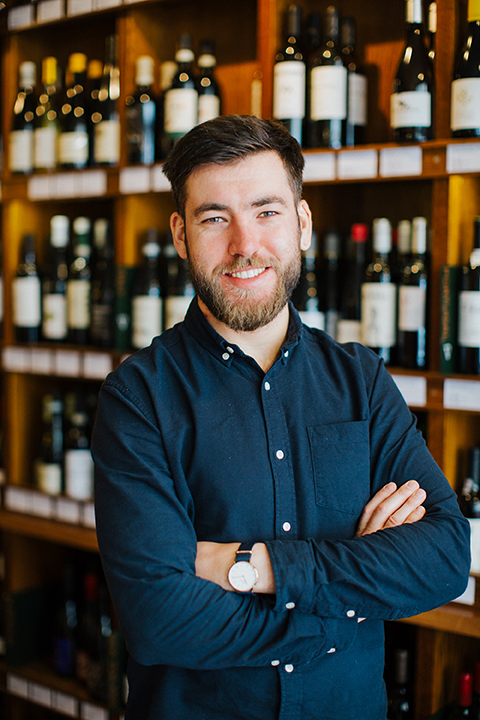 Freddy (
above
) then tasted the 2018 vintage, decided it was the right time to introduce Blaufrankisch to The Society's UK customers and asked if he could add it to their list.
Freddy says the story behind the new Society's Greek White, a blend of 55% Moschofilero and 45% Roditis, is similar in some ways but different in others: "We have worked with Leonidas Nassiakos (of Semeli Estate) for a few years, trust him and know he can make great wines at an affordable price. This was a little more complex as I approached him about making a completely new wine for us and described what I was looking for…
"We had some conversations about price point first and then worked on the wine from that point. I was keen to use just indigenous varieties and to be involved in the blending. I travelled to Greece to blend the wine and then, when we were happy with the result, the label creation kicked in."

It's not just online that own-label wines are selling well. On supermarket shelves, private label wines are gobbling space from branded wines.
Co-op supermarket says during lockdown its Fairtrade own-label wines have proved "to be one of our biggest growth areas within wine", according to Co-op wine buyer Ed Robinson.
For an example of how Co-op works with a winery, let's look at the winner of last year's IWC Fairtrade Award – the Co-op Fairtrade Irresistible Organic Malbec.

As the largest retailer of Fairtrade wine in the world, it makes sense for the supermarket to do it as an own-label too. Co-op was instrumental in creating the Fairtrade brand back in 2004 and says it has grown "each year since inception".
For this silver-medal wine, Co-op teamed up with Argentinian co-operative La Riojana. Co-op was the first international customer of the remote winery when it started trading with them in 1999. But it saw an opportunity and started talking about how they could work together to bring greater benefits to the winery but also, crucially, the local community. From touring round the location, the team identified three major requirements: clean water, education and healthcare. They worked out how much funding they would need to make this possible and then how much they could raise together through the sales of the wines and donations from Co-op. Within nine months of the winery becoming Fairtrade-accredited in 2006, they had drilled down for water and installed a reliable fresh water supply so that people stopped leaving the village. By 2010 they had opened the first part of a new secondary school which now holds more than 600 children. At the moment they are halfway through the construction of a healthcare facility.
The relationship started with one own-brand wine, a Malbec, and slowly expanded to seven wines.
The Malbec is organic and vegan-friendly, which Co-op sees as another area of increasing demand.