While researching the article on the wine and vine experiments currently taking place in the International Space Station (ISS), I came across this image (below, by Miguel Claro). It's the view of the flightpath of the ISS from vineyards in Alqueva's Dark Sky Reserve in Alentejo, Portugal.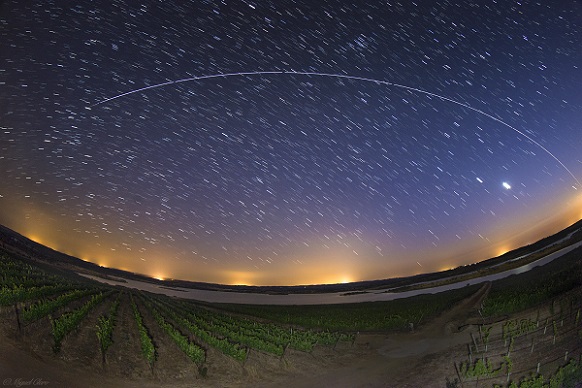 It's amazing to think there are vines and wines in that spaceship. But it was the beauty of the night sky that captured my attention. When you're out in the vineyard working during the day, it's hard to go back in the wee small hours to admire the nightscape. But it's worth it, as these awesome images prove.
The images here are from a project called
The World at Night
, involving 40 photographers in 25 countries. Some images from the project's archive were published in a recent book, also called
The World at Night
, published by White Lion Publishing and available
here
. 
'A bridge to the entire universe'
The photographer behind the book and project,
Babak Tafreshi
, says: "Taking photos of the hidden Earth and the shining sky offers experiences that go beyond any technical or artistic enjoyment of photography. It builds a connecting bridge to the entire universe."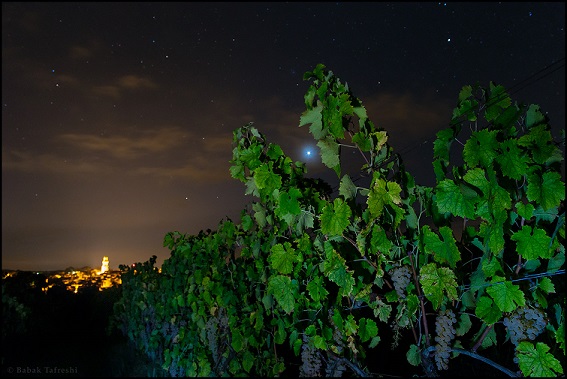 Here are
Babak Tafreshi
's photos from Italy – of Tuscany with Venus rising (
above
) and a dramatic moonset over a vineyard on an ocean-facing cliff in Cinque Terre (
below
).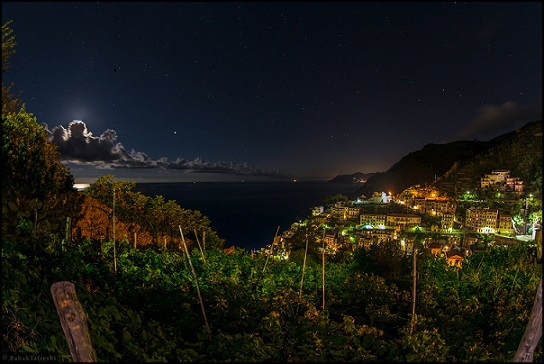 Here are a couple of additional photos from
Miguel Claro
, who took the main image and the photo of the International Space Station's flightpath over a vineyard in Alentejo. Also taken in
Dark Sky Alqueva
territory, the photo 
below
shows the Milky Way above Esporão's historical tower. The one below that shows vineyards nearby.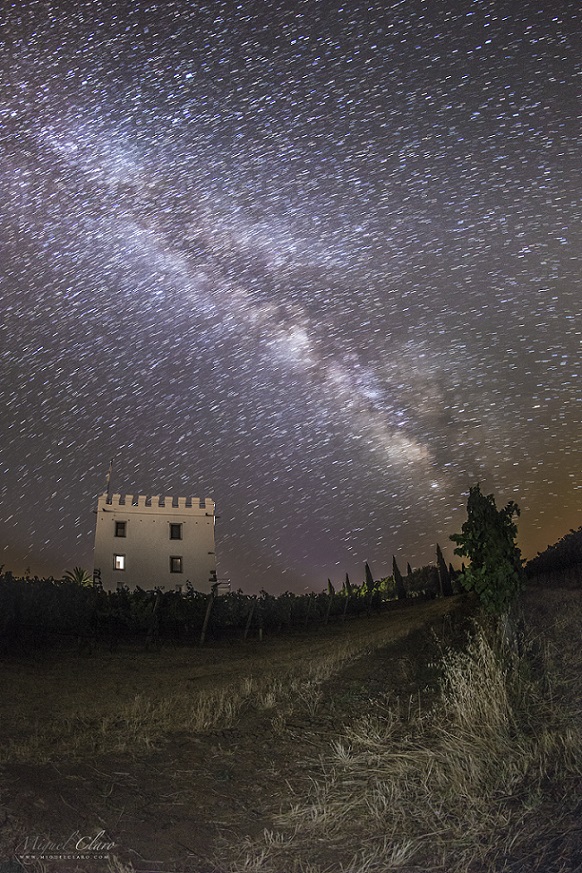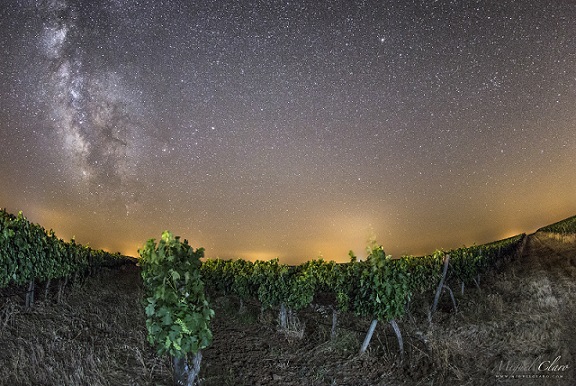 If you are in self-isolation or lockdown, but can still access your vineyard, taking a nighttime photo could be good for your mental health.
'Be bold'
For tips on how to take a special image, I consulted published photographer Gérard-Philippe Mabillard, director of the Interprofession of Vine and Wine of Valais (Switzerland).
He told me: "The photographer must always create according to his mood and the beauty of what he has in front of him" – before offering these three pieces of advice:
Choose the vineyard you like the most
Be bold and inventive
If possible, do not use a flash but a light source which "will give poetry to your photo".