Chimney Rock, one of California's premium wine estates, produces some of the most subdued and graceful examples of Cabernet Sauvignon in the Stags Leap District, a small sub-appellation five miles north of the city of Napa.
These Cabernets are all about charm and finesse – perfect examples of what Warren Winiarski, founder of Stag's Leap Wine Cellars, now famously described as "an iron fist in a velvet glove".
Part of the reason is obviously the location in southeastern Napa Valley.
It's what Chimney Rock's general manager and winemaker, Elizabeth Vianna, describes as the "holy trinity" of soil, climate and geology. "When the funnelling of cool breezes from nearby San Pablo Bay along with the afternoon heat that gets trapped in the Stags Leap District Palisades rock outcropping combine with the beautifully well-drained soils, it creates a magical vortex for balanced ripeness, balanced acidity, great mouthfeel and wonderful concentration," she says.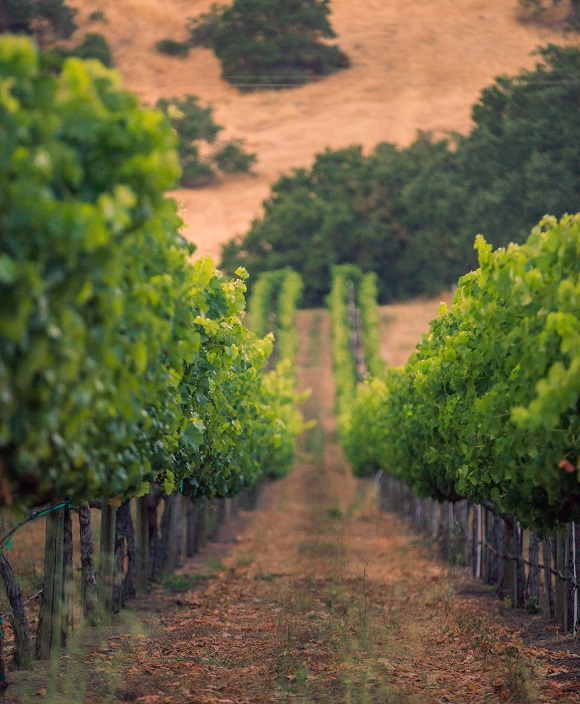 Part is about the viticulture – what Elizabeth describes as "intelligent and sustainable farming and grapegrowing".
And part is about the winemaking – what the company, part of the Terlato Wine Group, describes as "a soft-handed and thoughtful approach to winemaking led by winemaker Elizabeth Vianna". This allows the fruit from the magnificent Stags Leap District to display its best robes.
Elizabeth, a biology major who was once destined for a career in medicine, fell in love with wine while living in New York City and working as a clinical toxicologist at a New York hospital. After switching to the famous winemaking program at the University of California - Davis, she first came to Chimney Rock as a harvest intern in 1999, while completing her master's degree in oenology at UC Davis. Upon graduation, she became an oenologist at Napa Wine Company and was soon named assistant winemaker there, working directly with many of the region's top winemakers including Heidi Barrett, Erin Green, Pam Starr, and Celia Masyczek.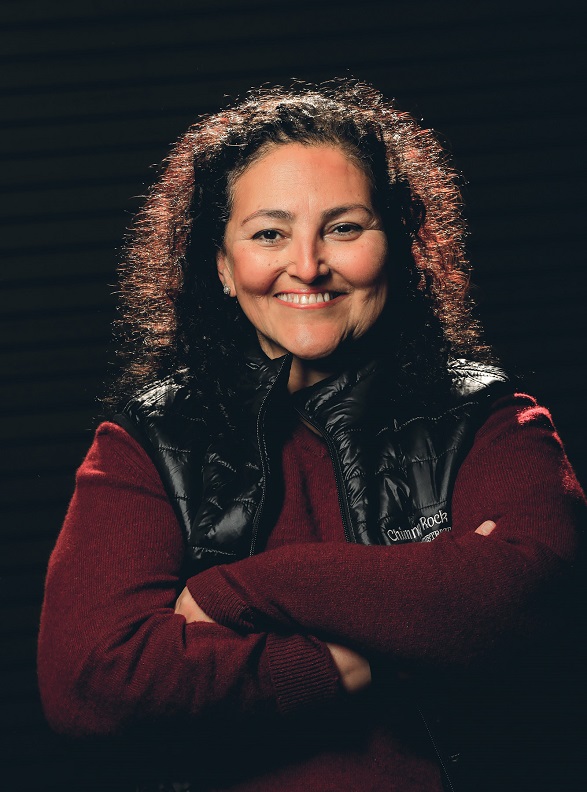 Elizabeth (
above
) returned to Chimney Rock, as assistant winemaker, in January 2002 and quickly climbed to the position of winemaker in 2005 and general manager in 2011.
One of the crucial decisions she inherited was only to use the free-run wine after fermentation and extraction. But Elizabeth believes it is the correct call, as it is the "silkier, heavier, more mouth-filling cut" from the tank. She says that after 30-35 days of skin contact "by the time you press those skins, you've kind of already extracted everything that you can".
Elizabeth is quick to say winemaking is not about formulae; it's about "getting intimate with the fruit". By that she means "getting to know the patterns of your vineyards given differences in growing season and how that affects fruit composition. The fruit is different each vintage from seed ripeness, to the extractability of tannin and colour, acid, etc. This really helps us answer questions on how to manage fermentations and how to make great wine each and every vintage".
In front of me, at a winemaker dinner put on by Chimney Rock's UK importer Hallgarten & Novum Wines in London, I have glasses of the 2018 and 2011 Stags Leap District Cabernet Sauvignon – "the ambassador of the property", according to Elizabeth.
The 2018 is 75% Cabernet Sauvignon, 23% Merlot, 1% Petit Verdot and 1% Cabernet Franc while the 2011 comprises 75% Cabernet Sauvignon and 25% Merlot.
"I didn't use the Cab Franc and Petit Verdot in '11 because it was a little too cool and I didn't like the degree of ripeness," Elizabeth confirms by email after the dinner.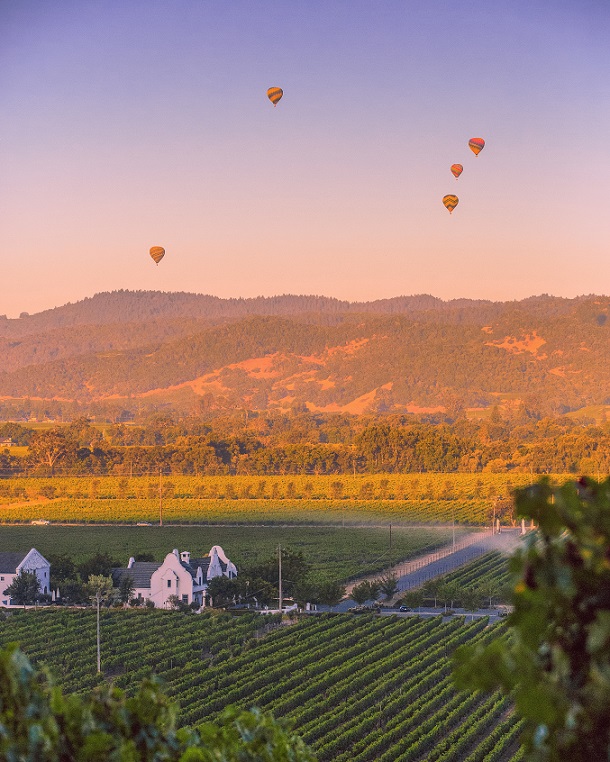 The fruit from the 48ha of vineyard is handpicked at night – and each of the 28 distinct blocks is vinified separately.
Clones are also kept separate. The Cabernet Sauvignon clones on the estate are: 4, 7, 337, 15, 33, 169, and 416. Elizabeth says: "There can be broad differences to each clone based on vintage and site. For example, clone 4 is Argentinian in origin and presents a very loose cluster, intense colour and lots of tannin. 169 and 337 hail from Bordeaux – 169 is ethereal and delicate with softer tannins and shows more red fruit character, while 337 is more concentrated in tannin and tending more toward black fruit character. Each brings a slightly different nuance to our estate blend, which is fantastic."
The winemaking takes place in a solar-powered winery (
above
) that allows Elizabeth and her team to ferment each and every one of these blocks separately. They also conduct small-lot experiments to fine-tune the process and to learn about different yeasts, barrels, cap management techniques, and ageing procedures. But the goal of every vintage is the same: to produce the best expression of a Stags Leap District wine.
The juice is vinified in a very simple way. "The less I have to do with the fruit the better," is Elizabeth's basic philosophy.
This "non-interventionist" style of winemaking allows her to fully utilise what the wonderful Stags Leap soil and climate generally deliver: pristine fruit that's authentic in terms of varietal character, providing the signature velvety taste in the mouth and astounding softness, balance, and cohesion.
'The magic starts to happen somewhere around day 24-26'
The crushed and destemmed grapes are fermented with selected yeasts in stainless-steel tanks at 29-31°C (85-88°F). It takes about 14 days to complete fermentation, but Chimney Rock lets the wine sit on the skins for another couple of weeks – giving total skin contact of 30 to 40 days to extract colour, flavour and fine tannins.
Elizabeth says she "loves" extended maceration because that's where the magic happens. "I really believe with our fruit the magic starts to happen somewhere around day 24-26, depending on the vintage," she says. "So, after day 14, when usually my wine is dry, we'll start to taste every tank every day during this extended maceration period and see how the texture and balance are developing.
"We drain the free-run off the skins when that magical day arrives and for us, typically, it's somewhere between 26-35 days. It's a gruelling job having to taste every tank every day, but somebody's got to do it and, lucky me, I get to do it."
The wine from the tanks goes into climate-controlled barrel rooms which are ideal for long-term ageing of Chimney Rock wines in French oak barrels, 50% of which are new and 50% were previously used. The wine stays in them for 18 months.
I also get to try the single-vineyard Tomahawk 2018, an opulent and complex Cabernet Sauvignon varietal from the volcanic soil in the coolest part of the estate. The winemaking is the same except the wine is matured in 70% new French oak.
Chimney Rock Stags Leap District Cabernet SauvignonAlcohol:
14.5%
Residual sugar:
0.1g/L