Villa Maria, the iconic Kiwi brand purchased by Indevin last year, describes its Ngakirikiri project as "highly aspirational" and says the resulting Cabernet Sauvignon-dominant blend is "arguably the most comprehensive and focused wine Villa Maria has ever produced".
This flagship red wine is only produced in the most exceptional vintages and always with painstaking attention to detail. The recently released 2018 is only the third vintage to date since the 2013 wine was launched to celebrate 25 years of Villa Maria's presence in the Gimblett Gravels appellation, after buying the Ngakirikiri vineyard in 1988. 2014 was also released, but there was no Ngakirikiri from the following three vintages (2015-2017).
However, Hawke's Bay winemaker Richard Painter (
below
) tells me there will be a Ngakirikiri from each of the 2019 and 2020 vintages. "We are particularly excited about the quality of these which will be a great follow up to the 2018," Richard says.
As for the 2021, he says it's "too early to say".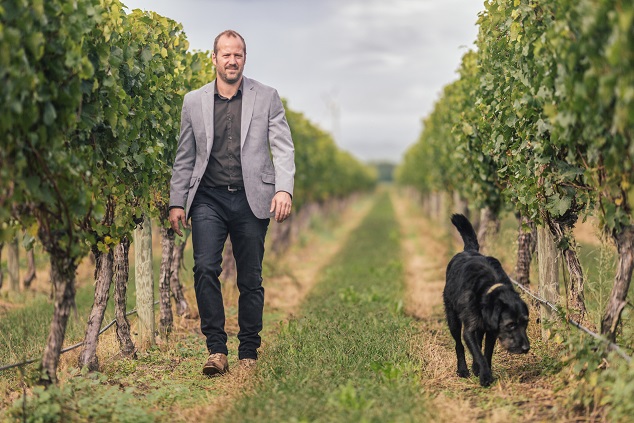 'Avoiding these storms will be the key to being able to produce iconic wines consistently'
I wondered if this run of releases is due to global warming.
Richard:
"In the Gimblett Gravels, we have enough heat units to ripen the grapes for these iconic wines in most years. The ability to create wines such as the Ngakirikiri relies on settled weather through late summer and autumn, more so than heat units on their own. Global warming will likely bring more extreme weather events which, for New Zealand, will mean late season tropical storms, so avoiding these storms will be the key to being able to produce iconic wines consistently. Thankfully Cabernet Sauvignon is our most robust variety for standing up to adverse weather, and being harvested late in the season means it benefits from the settled mid-autumn weather Hawke's Bay often enjoys."
What makes the 2018 the ultimate Gimblett Gravels Cabernet?
Richard:
"The 2018 Ngakirikiri displays some of the more delicate and elegant side of Cabernet Sauvignon, with lovely perfume and floral notes complementing the classic notes of dark berries and pencil shavings. Gimblett Gravels reds typically display firm tannins especially when young, however the 2018 has a certain suppleness already with an abundance of silky tannins."
Is it classic red winemaking or do you do anything slightly different?
Richard:
"Fairly classic red winemaking is used to let the terroir of the Gimblett Gravels shine through. The wine is fermented in open-top stainless-steel vats and hand-plunged for a gentle extraction of flavour and tannin. Once pressed off skins, the wine is aged in French oak barrels (60% new) for 20 months before bottling."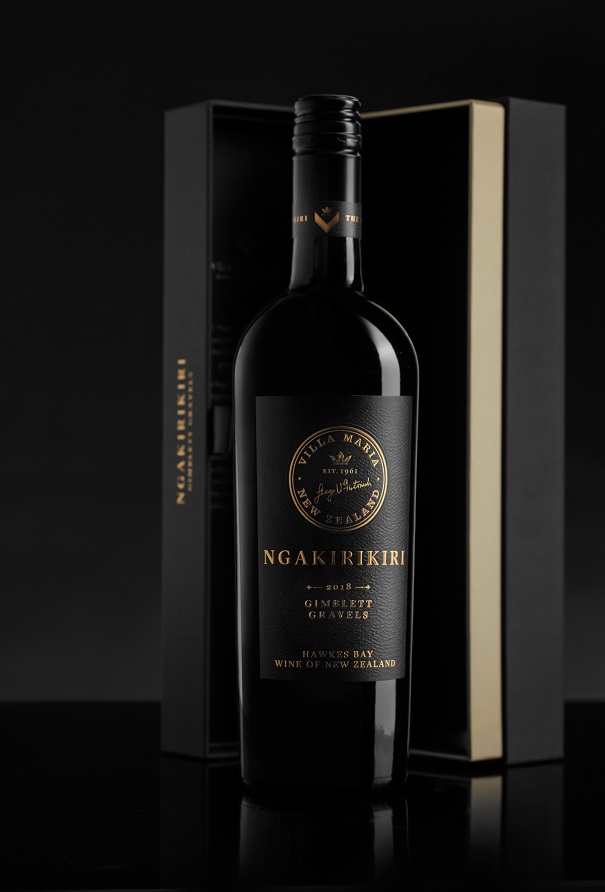 The details
Varieties:
90% Cabernet Sauvignon, 8% Merlot, 2% Malbec
Average vine age:
Planted between 1998-2000 with east-west orientation
Type and % new barriques:
French 225L Bordeaux Export Barriques, 60% new
Location of vines:
Gimblett Gravels
Planting density:
3,129 vines/ha
Cropping rate:
4.5-4.9 T/ha (one bunch per shoot)
Harvest dates:
April 6-11, 2018
Fruit handling:
100% destemmed and crushed
Days for cuvaison:
21 days
Cap management:
Hand-plunging three times a day
Total months for elevage in barriques:
20 months
Residual sugar:
0.54g/L
Dry extract:
30.2g/L
pH:
3.87
TA:
6.06g/L
Alcohol:
13.5%
Filtration:
Non-sterile lenticular filtration
Do all three grape varieties receive the same treatment or what are the differences?
Richard:
"All varieties received largely the same treatment although they were fermented separately and some small variation in total maceration time for each parcel will occur based on the level of tannin extraction of each ferment."
After destemming/crushing what happens?
Richard:
"The must is generally inoculated with a select yeast within 24 hours of harvest. Post ferment, the wine spent up to two further weeks macerating on skins to help evolve the tannins and to round out the mouthfeel."
Are the wines inoculated for malo as well?
Richard:
"Yes. Typically, we inoculate for malolactic fermentation on skins at the end of the primary ferment. The wine finishes malo in barrel."
How much SO2 is added and when?
Richard:
"Post MLF the wine will be racked off lees and sulphured, usually in June. The wine is maintained with a free SO2 of around 30ppm for the duration of its life in barrel."
This vineyard is considered unprofitable
By the way, 'Ngakirikiri' in Māori refers to the unique gravel soils that define the Gimblett Gravels appellation, situated on the former Ngaruroro riverbed which was left exposed following a historically significant flood event which permanently changed the river's course in 1867. The first vines were planted in these arid soils in the 1980s and this small area of 800ha has since become New Zealand's epicentre for premium full-bodied red wine production.
The Ngakirikiri vineyard is 27ha of predominantly Cabernet Sauvignon, however only 3.5ha was used to produce the 2018 vintage with only 230 x 9L cases made.
With low cropping at 4.5T per hectare and bunch thinning to one bunch per shoot, this vineyard is considered unprofitable in commercial terms but Villa Maria wants its icon wine to be "only the best" and to give consumers "the ultimate Gimblett Gravels Cabernet dominant expression".
Or as chief viticulturist Ollie Powrie says: "What an exceptional wine it is, harnessing the unique Gimblett Gravels meso-climate and soil type, these vines produce grapes that are naturally intense and full of flavour, with a very fine structure."