Acrux is Chilean producer Viña Sutil's take on a Bordeaux blend. It's a selection of the best wines of the vintage.
Cabernet Sauvignon is usually the lead grape because winemaker Camilo Viani wants to show "our Colchagua Valley and more specifically our own state, Peralillo," where the variety grows so well on the alluvial soil near the river.
'The main decision is if we put Carmenère or Merlot'
The blend usually comprises at least five varieties. "The main decision," according to Camilo, "is if we put Carmenère or Merlot".
The Merlot works particularly well in colder years, he says, as Carmenère takes longer to ripen. However, Camilo likes the Carmenère and insists it still "gets a good ripeness" and "it's nice, soft tannins help to soften the Cabernet Sauvignon".
If the wine needs a little more structure, he adds Petit Verdot. If he wants to show more red fruit, he adds a little Malbec. For more roundness and freshness, there's Syrah.
The aim is always to make the wine greater than the sum of its parts.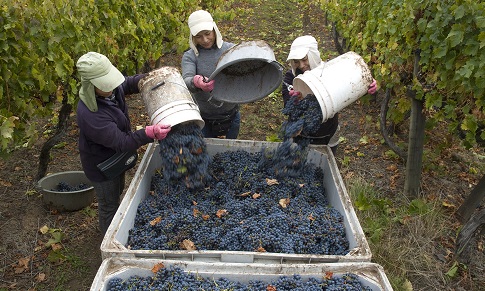 The Acrux 2014 that's on the market at the moment comprises 35% Cabernet Sauvignon, 22% Cabernet Franc, 17% Syrah, 12% Malbec, 10% Carmenère, and 4% Petit Verdot.
The 2012 blend is: 27% Cabernet Franc, 23% Cabernet Sauvignon, 19% Carmenère, 18% Petit Verdot, and 13% Syrah.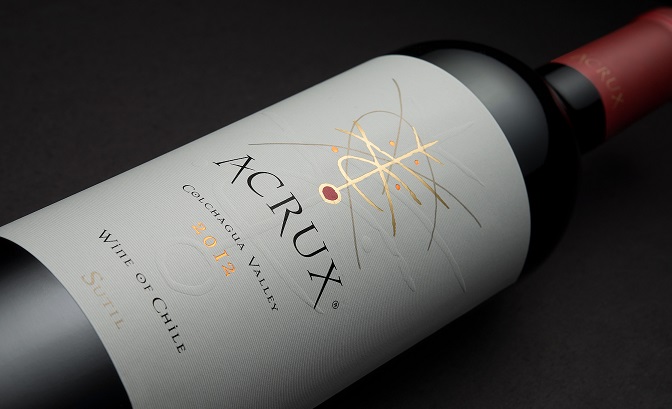 The other major difference between these two vintages is that the 2014 was aged for 12 months in French and American oak barrels, whereas the 2012 was aged for an average of 16 months in just French barrels.
Camilo, who joined Viña Sutil in 2016, uses native yeasts "with all of the grapes that we have 100% control over", but not with the more commercial blends.
'We take the risk because we know it will end in a good way'
"We take the risk because we know it will end in a good way," he told
Canopy
. "But we don't take the chance with our volume wines which have to hit the market earlier."
Sustainability
Viña Sutil's owner, Juan Sutil, is a firm believer in sustainable practices and is one of the driving forces behind an ambitious project to bring water from the south of Chile to the drier north via a $15bn water pipeline.
The estate's sustainable practices include:
Maintaining a wildlife corridor on the strip of land between the vineyard and the Tinguiririca River;
Using as much natural light as possible in the winery and bottling room;
Using recycled materials for insulation in the winery;
Using 20,000kg of scrap metal – the equivalent of 24 cars – in the fence around the winery.