The International Wine Challenge (IWC) results, released today, paint a picture of the wine scene in 2023.


They show the strongest countries
Here are the number of gold medals won by the top 12 countries.
France: 70 
Australia: 62
Portugal: 49
Spain: 40 
New Zealand: 38
Argentina: 19 
South Africa: 15
Austria: 14
Italy: 13 
England: 13
Chile: 7
Croatia: 5
France
, not surprisingly, was the most awarded country in each medal category (with 70 gold medals, 321 silvers, and 446 bronzes). The Champagne region alone picked up 29 golds, with Rare Champagne claiming four of these. Burgundy gained 27 gold medals. Edouard Delaunay collected a staggering seven of them, while Maison Albert Bichot and Domaine Du Château De Meursault collected four each.
South Africa's
impressive haul illustrates its growing talent for producing a wide range of top-quality wines. The country picked up six gold medals for Chardonnays, but also collected golds for red and white blends, a wide range of varietals (Chardonnay, Shiraz, Chenin Blanc, Sauvignon Blanc and Pinot Noir), sweet wines made from Riesling and Muscat à Petits Grains, and a sparkling wine (Twee Jonge Gezellen's Krone Borealis 2021).
They show the strongest producers
While Edouard Delaunay was the star producer, there were several others who shone:
Argentina's Bodega Luigi Bosca collected four gold medals (three for Malbec wines); Huentala Wines gained three.
Australia's Morris Wines gained six gold medals for fortified wines; Paragon Wine Estates collected five golds (three for Shiraz varietals and two for Cabernet Sauvignons); De Bortoli Wines picked up four gold medals (two for reds and two for fortifieds); Kellermeister and Pinnacle Drinks picked up three each for Shiraz varietals; Penfolds collected three for white wines (two for Chardonnays and one for a Riesling); Shaw + Smith also collected three (two for Chardonnays and one for a Shiraz); Wolf Blass's trio of golds came for red blends and a Chardonnay.
Austria's sweet wine king Hans Tschida collected five gold medals.
Chilean producer Viña Undurraga's five-gold haul is for four red varietals from different regions (Cabernet Sauvignon from Maipo Valley, Carignan from Maule Valley, and Pinot Noir from San Antonio Valley and South Region), plus a Riesling from San Antonio Valley.
Germany's top sweet wine producer Weingut Hans Wirsching collected four gold medals – three for botrytis-style wines and one for a dry Riesling.
New Zealand's Church Road collected five gold medals – showing the amazing versatility of Hawke's Bay. They were for Syrah-, Malbec- and Merlot-dominant blends, while the other two were for a Syrah varietal and a Chardonnay.
They show Chardonnay continues to thrive around the world
New Zealand picked up 13 gold medals for Chardonnay wines – more than France (11) and Australia (9). South Africa picked up six.
But there were also gold medals for still Chardonnays from Japan (Takahata Winery Les Troix Ciseaux d'Oura Chardonnay 2021) and England (Lyme Bay Winery's Martin's Lane Chardonnay 2020).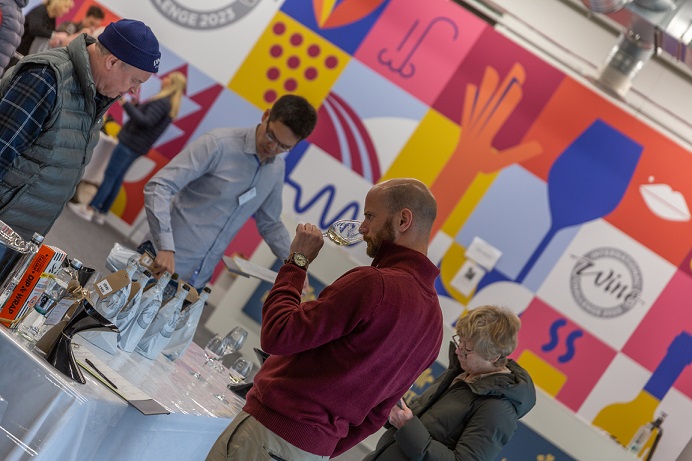 Let's hear it for the lesser-known grape varieties
Croatia's
five golds came from grape varieties such as Pošip (Bora Pošip 2021 and Krajančić Sur Lie 2021), Maraština (Bora Maraština 2022), Muškat Momjanski (Franković Luna d'Oro Muškat Momjanski 2021) and Graševina (Belje Graševina 2006).
The only
orange wines
awarded golds – both from Georgia – were made from Rkatsiteli (Jsc Corporation Kindzmarauli Rkatsiteli Qvevri 2019) and Kisi (Rtvelisi Kisi Qvevri 2021).
Standing out for me from France's massive success was
Rhône
producer M Chapoutier's Saint-Péray Haut Chamblard 2021, a Marsanne varietal.
Among
Hungary's
haul of five golds was a Juhfark from Tornai Pincészet and a Furmint from the Pannonhalma region (Tóthborbirtok Kódex Furmint 2021).
Other
rare grape varieties
 with the golden touch in the world's most impartial and rigorously judged wine competition were a Biancame from Italy's Marche region (Azienda Guerrieri's Guerriero del Mare Marche Bianco 2021), a Kalecik Karasi from Turkey (Kuzubag Kalecik Karasi 2021) and a sparkling Seyval Blanc from England (Camel Valley's Annie's Anniversary Brut 2018).
Let's also congratulate
Ukrainian winery
Kolonist which gained a silver medal for its Odessa Black 2021. 
They show emerging regions
Canada continues to show it offers more than ice wines. Two Rieslings from Thirty Bench Wine Makers in the Niagara Peninsula region were awarded gold medals (Small Lot Riesling Wood Post Vineyard 2020 and Small Lot Riesling Wild Cask 2020).
Argentina has more to offer than Malbec – Cabernet Franc is emerging as another great grape in Mendoza. Bodegas Fabre took a gold with its Fabre Montmayou Reserva Cabernet Franc 2022 and Catena Zapata with its DV Catena Tinto Histórico Cabernet Franc 2021. Friuli-Venezia Giulia's Vigna Traverso also gained a gold for its Cabernet Franc Riserva 2019.
Where did some of the best sweet wines come from? Austria, Germany, Canada, of course – but there were also gold medals for Moldova's Vinaria Purcari (Ice Wine de Purcari 2017) and Romania's Sc Jidvei (Eiswein 2018).
Where did one of the best Tannats come from? Portugal (Quinta Do Gradil Tannat 2021).
Where did one of the best Syrahs come from? Turkey (Asmadan Kor Reserve Syrah 2021).
Where did one of the best Viognier-based blends come from? Lebanon (Ixsir Grande Reserve blanc 2022).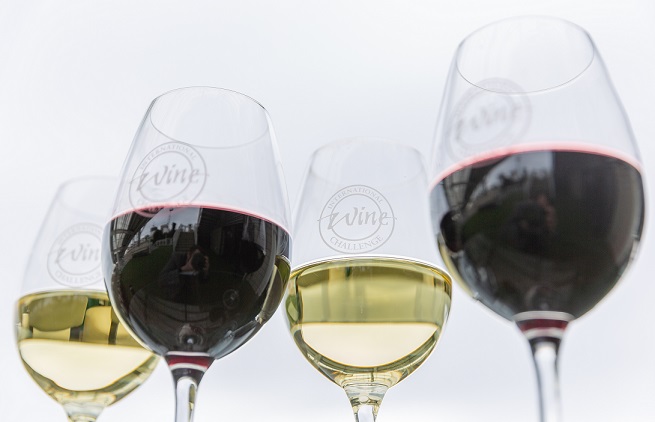 They show the rise of piwis
Italian producer Postumia Vini gained a silver medal with a white wine made from Souvignier Gris (80%), Fleurtai and Soreli.
France's Les Vignobles Foncalieu collected a bronze for a Souvignier Gris varietal.
Although Souvignier Gris is among the best of the new breed of hybrids, Solaris still shines bright in northern Europe. Sweden's Kullabergs Vingård gained three silver medals for wines featuring the variety (for its Solaris varietal Immelen 2021, the Solaris and Souvignier Gris blend Askesäng 2021 and for the sweet Solaris Paradiset 2021). England's Hencote took a silver for its blend of Solaris (83%) and Chardonnay (Vivienne 2021).