1
The best Italian red wine in the competition came from Schioppettino grapes
, which hail from a small part of the Friuli-Venezia Giulia region. Vigna Traverso's Schioppettino Rosso Friuli Colli Orientali 2015 was awarded a gold medal after scoring 96 points. It then went into a taste-off with all the other Italian reds that had gained regional or varietal trophies – and topped them all.
Peter McCombie, IWC co-chair, commented: "It was no surprise to see gold medals for the likes of sleek thoroughbreds like Massolino Vigna Rionda Barolo Parussi 2015, more unusual to see gold for the unsung Teroldego, like Trentino Alto Adige's Castel Firmian Teroldego Rotaliano Riserva 2015, but all were pipped at the final post by the remarkable Vigna Traverso Schioppettino Rosso Friuli Colli Orientali 2015. The sometimes challenging Schioppettino grows only in a remote corner of Friuli's Colli Orientali and needs careful handling in vineyard and cantina to produce wine of this complexity and charm."
2 IWC 2019 has put several of Italy's lesser-known white grapes in the spotlight, too.
There was a gold for the increasingly fashionable Fiano (from Agricola Bellaria Fiano di Avellino 'Peppino' 2017), and a delicious maritime-influenced Vermentino from Liguria's Cantine Lvnae's Numero Chiuso 2015 beat off the challenge of a Pecorino from Marche on the opposite coast to win the Italian White Wine Trophy.
Oz Clarke, IWC co-chair, told
Canopy
:
"The diversity and excitement amongst Italian white wines this year, from Alto Adige down to Sicily, is nothing short of astonishing. No other country is creating such a broad range of styles and flavours. No other country is allowing its indigenous grape varieties to shine in such a fascinating and original way."
Rare white grapes from other countries struck gold as well. Three of Croatia's four gold medals went to Istria's flagship white, Malvazija Istarska, and the even rarer Grk, only grown on the island of Korčula, won a gold for Vina Cebalo.
Two of Hungary's five golds were for dry whites made from Juhfark and Hárslevelü by Somló producer Tornai. The Hárslevelü also won the Hungarian White Trophy.
Greece's single gold came from a Malvasia di Candia Aromatica wine, from Crete's Titakis Wines.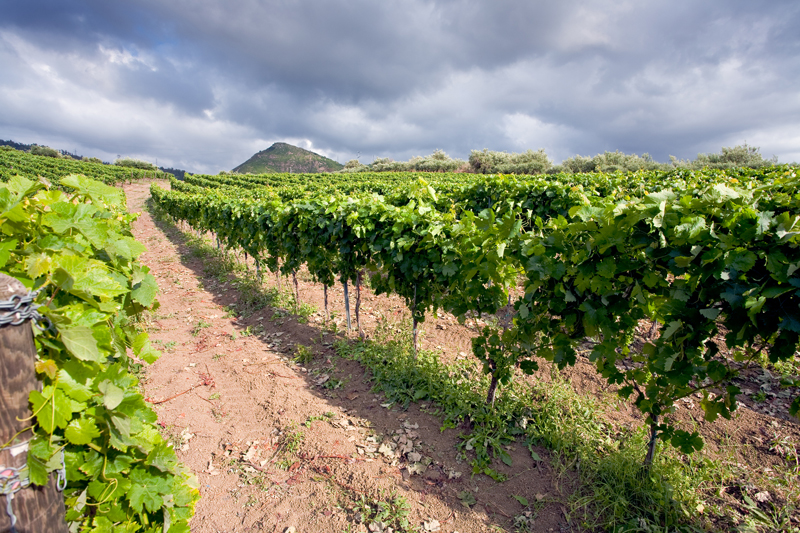 3 The best rosé in the competition came from… Sicily.
Yes, an Etna rosé made from Nerello Mascalese took the International Rosé Trophy, beating wines from Provence. Torre Mora's Scalunera Etna Rosato 2018 scored an impressive 96 points.
4 For the fourth year in a row, the International Syrah Trophy went to a New Zealand winery.
Family-owned Te Awanga Estate's Trademark Syrah 2015 won the Hawke's Bay Syrah Trophy, New Zealand Syrah Trophy (again) and International Syrah Trophy. It was also awarded the New Zealand Red Trophy, beating off stiff competition from impressive Pinot Noirs from Central Otago, Marlborough and Martinborough.
Peter McCombie MW commented:
"There isn't much Syrah planted in New Zealand but what there is makes world-class wine. Stylistically closer to Rhone Valley than Barossa Valley, we expect New Zealand Syrah to have abundant fruit and remarkable freshness. Te Awanga is a brilliant example of this style."
Why it's time to take Kiwi Syrah seriously.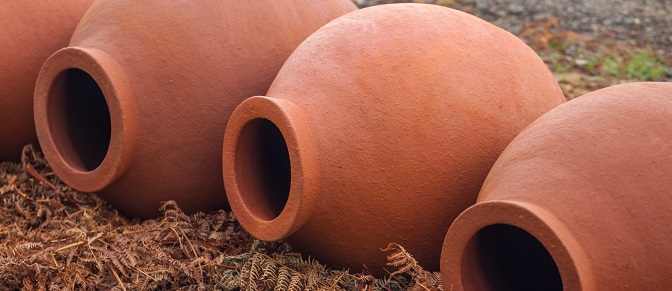 5 More orange wines than ever gained medals.
 Georgia, as expected, was the most successful orange wine country, gaining three gold and three silver medals for this style (and five for its red wines). JSC Teliani Valley's Glekhuri-Kisi Qvevri 2017 scored 96 points on its way to winning the Georgian White Trophy. There were also golds for Makashvili Wine Cellar's Kisi 2017 orange wine and JSC Telavi Wine Cellar's Mtsvane Kakhuri.
Japanese producer Château Mercian scored two silvers with orange wines made from Koshu grapes. England's Trevibban Mill was awarded a bronze for its Orion 2018.
6 Moldova and the Czech Republic received their first-ever gold medals at the International Wine Challenge 2019.
Moldova winery Vinaria Tiganca's success came with a Riesling. The Manastirea Rorbach Cru 2016 was one of only 20 Rieslings to receive a gold medal in the competition.
Canada also won a gold for a dry wine made from Riesling grapes: Thirty Bench Wine Makers' Small Lot Riesling Wood Post Vineyard 2016.
The Czech Republic hit gold with Pinot Blanc and Traminer varietals.
7 South Africa wowed with more than Chenin Blanc.
Of the country's 13 gold medals, ten went to white wines, with Chardonnays and Sauvignon Blancs winning as many golds as its flagship white grape.
A South African sparkling wine also received a gold medal: the Bon Courage Jacques Bruére Brut Reserve 2011.
IWC co-chair Sarah Abbot MW said:
"It's exciting to see the extensive diversity and nuance of top South African whites. Chenin is a distinctive hero of South Africa, with top wines combining richness and verve. The intense but elegant Sauvignon Blancs are world-class, and show that South Africa has a unique take on one of the world's most popular varietal wines."
9 A wide variety of regions are producing gold-standard Chardonnays.
One of the highest scoring wines in the entire competition was a Chardonnay from Tasmania. The Tolpuddle Vineyard Chardonnay 2017 received an impressive 97 points from the judges.
New Zealand gained six golds with its Chardonnays, prompting Peter McCombie MW to exclaim: "New Zealand Chardonnay has been a stealth category for too long, only a lucky few knowing just how good it can be. Kumeu River's gold medal is yet another reward for arguably New Zealand's most consistent producer of stylish Chardonnay, though fellow gold medallists from Hawke's Bay Villa Maria, Esk Valley and Trinity Hill might argue with that. Gold and Marlborough Chardonnay Trophy for newcomer Kelly Washington Organic Chardonnay 2017 shows that Marlborough isn't just about Sauvignon."
Château Mercian took the Japanese Chardonnay Trophy with its Hokushin Left Bank Chardonnay Rivalis 2017, which scored 96 points.
England's Chapel Down grabbed a gold with its Kit's Coty Chardonnay 2016.
Oz Clarke, IWC co-chair, said:
"This year, every time I got a Chardonnay flight to judge, my spirits soared. I have always loved Chardonnay and have been saddened by how its reputation has been buffeted and bruised by fashion and fad. Well, this year's results show it is back in all its glory."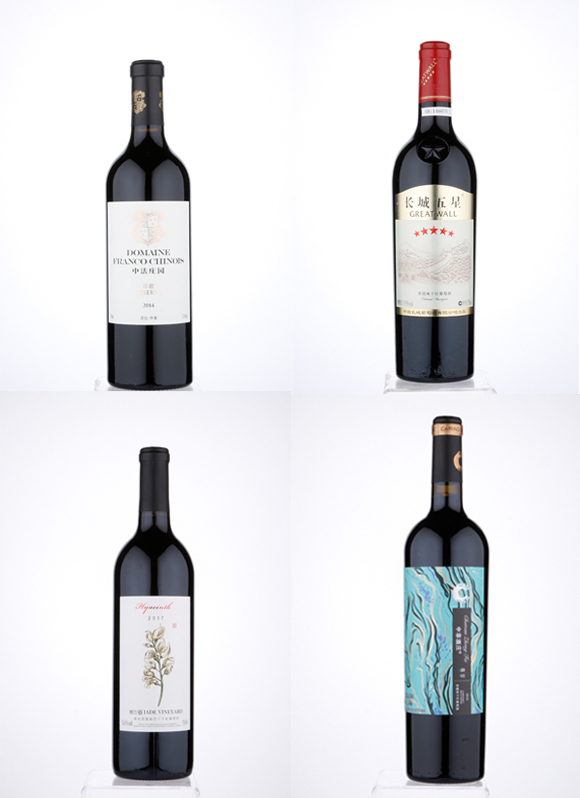 9 Given the unprecedented quality of the entries from China this year, the IWC judging panel awarded a Chinese Red Trophy for the first time
, with the top gong going to COFCO-owned China Great Wall's Five Star Cabernet Sauvignon 2016.
The other Chinese wines gaining golds were:
• Domaine Franco-Chinois Reserve Red Blend 2014
• Jade Vineyard Hyacinth Red 2017
• Chateau Zhongfei Zunxiang Cabernet Sauvignon 2016
Oz Clarke, who has been watching the growth of China's wine market for the past 33 years, said:
"I'll tell you about those old styles if you want, but I'd much rather tell you about the modern wines which leap in quality every year, and which are displaying distinct regional characteristics, even though so many vines are still fresh in the ground. If China commits to a project, expect exciting results. And China has definitely committed to the project of making great wine."


10 All of the reigning IWC Winemakers of the Year put in great performances again this year and get to defend their titles.
They are all on the 2019 IWC Winemaker of the Year shortlists, and eagerly awaiting the announcement of the winner at the IWC Awards Dinner on July 9, 2019, at the Grosvenor House Hotel, Park Lane, London. Since the launch of
Canopy
in October 2018, we have interviewed these winemakers as we want to share best practice around the world.