Canadian winemaker Cherie Spriggs is the first non-Champenois, and the first woman, to be crowned IWC Sparkling Winemaker of the Year.
Cherie and husband Brad Greatrix have been making English sparkling wine at Nyetimber, an historic estate owned by Dutchman Eric Heerema, since 2007. It's a very international set-up, but the view from the tasting room couldn't be more English.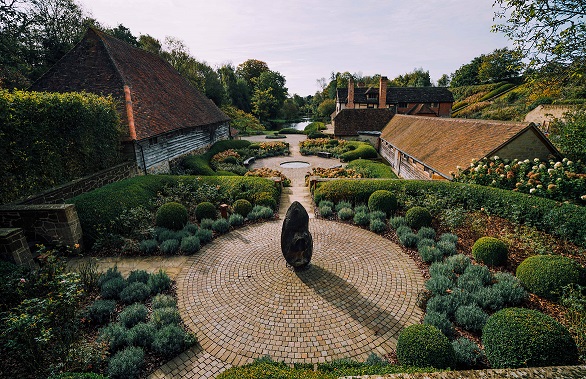 As you can see, Nyetimber is a special place. And it has a special place in the history of English sparkling wine. Nyetimber was the first estate in the UK to grow Pinot Noir, Pinot Meunier and Chardonnay for the sole purpose of making traditional method sparkling wine.
But what Canopy wanted to find out from Cherie is what makes the wines special?
Cherie
: There are no tricks here. We are very fortunate to be a company that only uses grapes from vineyards that we own, so that gives us the ability to really know our vineyards on a very intimate level. There are no conflicts of interest either, so we can do exactly what we need for those vineyards to get the best out of them. It's a very special situation.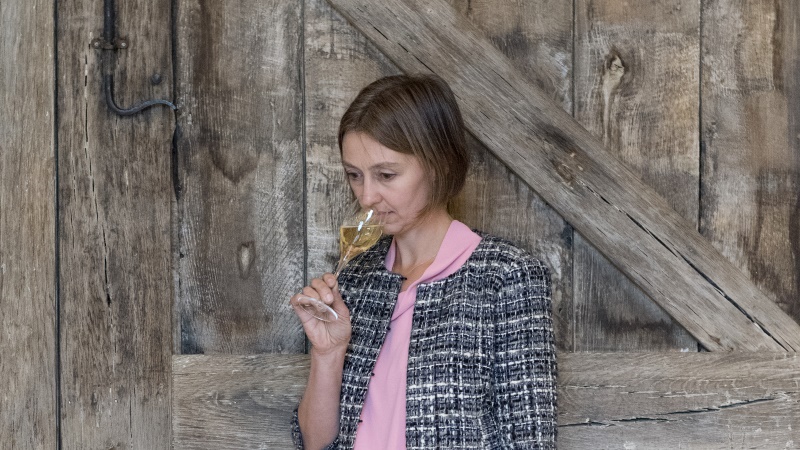 Do you have enough vineyards of your own to cope with the growing demand for your wines?
We produced from 170 hectares this vintage, but we have over 200 planted. Will we grow more than that? Look, I can't say yes, I can't say no. But what I would say is we are a growing business. The demand for our product continues to grow and to stay with our philosophy of only using fruit from vineyards that we own, there is certainly every possibility that we will continue to buy land and grow. There's nothing concrete that I can tell you but there is certainly every possibility that we will continue to expand.
What are the other aspects of your philosophy?
From a winemaking point of view, we have a great deal of authenticity and, I think, transparency – and a good part of that is because, actually, we keep things pretty simple. We don't use strong techniques. Not because these techniques are bad but we feel, because we have these amazing vineyards that we get know, a big part of our style can be to 'get out of the way'.
So our philosophy is 'keep it really simple, fairly neutral' and then these beautiful flavours that we are so blessed with can just naturally come through.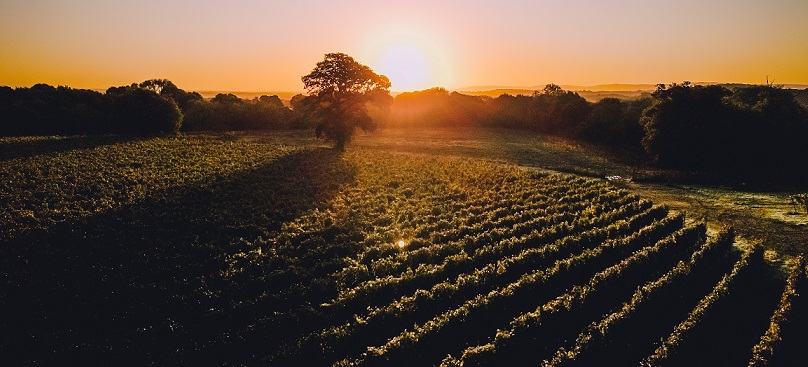 But your success can't purely be down to the quality of the fruit?
No… It's really interesting because keeping things simple doesn't mean that it's the easy choice. In fact, I would argue almost the opposite. The only way that you can achieve greatness through taking the simple choice is by digging into all the tiny details.
It is looking at everything we do, asking why are we doing that, is that the best way and is there anything else that we should consider? It's taking the time to look at every single detail. To give you one small example, many people ask why we have so many tanks in our winery when we only grow three varieties of grape. But, actually, over all of our vineyards I'm working with 90 different sub-blocks and we need at least that many tanks to allow us to keep all those little sub-parcels separate and to get the best out of every single sub-parcel that we've got. Why does that matter? The best analogy I can make is that it's a little bit like a painter who has a palette of colours. If you have three colours you can possibly make a great painting but if you have 90 colours to play with you've got more ability to push and pull, to refine and get the intricacies and details exactly the way you want them.
What do you mean by sub-parcels?
We have two vineyards in Hampshire, we have five vineyards in Sussex and each of those gets subdivided into the sub-parcels. As well as the division of grape varieties, we have the division by clones and soil type, and it may be a division by vigour. It's really a division by what we see as significantly different by taste. You learn over time what has uniqueness.
This also enables us to give direct feedback to the vineyard manager. We can tell him this section did really well, it's fantastic, keep doing what you're doing; however, this section here we're not really getting the ripeness flavours we want, please investigate what we might do.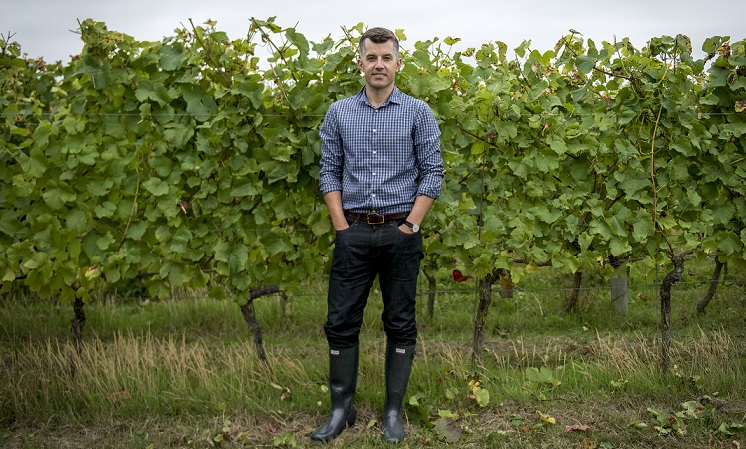 Tell us how you blend the wines from all these sub-parcels.
In January, Brad (
above
) and I will evaluate the base wines and designate the 90 or so parcels to a particular wine as a first guess. We then make a little mock blend and taste it to see if it's right or not. Very often it's not right on the first round.
It's really interesting because it's not always what you think it's going to be and it can be quite an instinctual reaction. We make changes until we get to the point where we taste something and go 'yes, that's it, that's what we're looking for'.
And that's what you're waiting for?
This is not a process you do as a non-winemaker. You have to have the experience profile to understand how that wine is likely to change into the future, after the second fermentation when it's got bubbles in it, and then with at least three years lees ageing.
'In each blending round we look at every wine and I don't think we've ever had a year where we've done less than 12 rounds'
Some years we have to work really hard and it may take us 20 different rounds of blending to get it right. Sometimes wines come together quickly, say version three. It's not set. In each blending round we look at every wine and I don't think we've ever had a year where we've done less than 12 rounds. So it does take time and you can't taste too much in one day because your palate gets tired.
Once you've made your decision you then have to test it. We're human beings, our dehydration levels change from day to day, so you need to convince yourself on more than one day 'yep, that's it'.
And we always do a tasting at the end where we put all of our mock blends into black glasses so we're not influenced by the colour and we taste them blind to make sure we've got all the flavours exactly how we want them.
Could you correct anything at a later stage?
Our philosophy is that if you have to make 'a correction' at a later stage then you look back and say how come we didn't get it right?
For example, when we joined Nyetimber and had to do the disgorgement of prior wines, we needed to use the dosage to bring balance into the wine. But at that stage you don't have as much push and pull. Your ability to fundamentally change the wine is much more limited. As a winemaker, if you rely on that dosage stage to save you, you're kind of pushing yourself into a narrow corridor where you don't have a lot of wiggle room.
What we find more and more is that our dosage addition is very simple – it's the same wine as that which we are disgorging because we're not looking to add character or to cover something up, we're just looking to express that wine exactly as it was intended.
Does this mean you don't use any liqueur d'expedition?
Yes. We have trialled it many times and I find that the use of brandy or cognac or those sorts of characters don't work for Nyetimber. Our style and character – according to wine tasters who I very much respect – is that we have a real delicacy, a purity and, I can say this as a woman, there's a real femininity to the wine. Brandy and cognac are rich, deep, a bit more masculine, and they don't mesh nicely with what the Nyetmber characters are. So I've played with it, I've trialled it, I've had some fun with it but never released a single thing with the use of liqueur.
'I've yet to find a year where I've truly felt the wine would be better and more balanced without malolactic conversion'
Going back to the base wines, do they all go through malolactic conversion?
We don't have a strict rule about this but I've yet to find a year where I've truly felt the wine would be better and more balanced without it. We are in a cold climate, we are more northerly than Champagne – we are blessed with very crisp, clear, wonderful acidity – but it's very important that the acidity is balanced and one of the things that I think we have to be careful of in England is that if you hang your hat too heavily on acidity, the wine can be good on the first sip but become difficult by the time you want to reach the end of the bottle.
I like malolactic as the most natural way to make sure the acidity stays in balance in the wine.
Do you use Champagne yeasts?
We use different yeasts for the first fermentation, some are used in Champagne. For certain specific things we don't use any cultured yeasts, we allow whatever is in that tank to naturally grow. The second stage, where you are doing the fermentation in the bottle to create the bubbles, for that we do always make sure we use a very specific Champagne yeast because that is a unique condition. You want to make sure you are using a yeast that will definitely work.
What other details do you look at?
At every stage there is a detail that we look at. We switched to dark amber bottles in 2008, for example. These are much more difficult to utilise because you can't just look in them and see what's happening, but this small detail matters because it's stopping light from transgressing into the wine and prevents the light-strike phenomenon that creates off-flavours in the wine.
Do you have any plans to make still wines?
No. Our goal as a producer is to be regarded as one of the top wine producers in the world. In our opinion, what England is best at – what can compete at the international level on quality – is sparkling wine, so we focus on that and we do not make and have no immediate plans for still wines.
Is the 2018 vintage in England as good as everyone is saying?
I think so. It's been an extraordinary year. We've had amazing quality and quantity. Yeah, I feel nothing but positivity at the moment.
Nyetimber celebrated its 30th anniversary this year with the launch of its prestige cuvée 1086, in white and rosé versions. At £150 for the white and £175 for the rosé, they are the most expensive English sparkling wines on the market.Nyetimber also marked its 30th anniversary with a new-look label – in the shape of a shield to "symbolise its dedication to craftsmanship, relentless attention to detail and pioneering spirit".