Concrete is king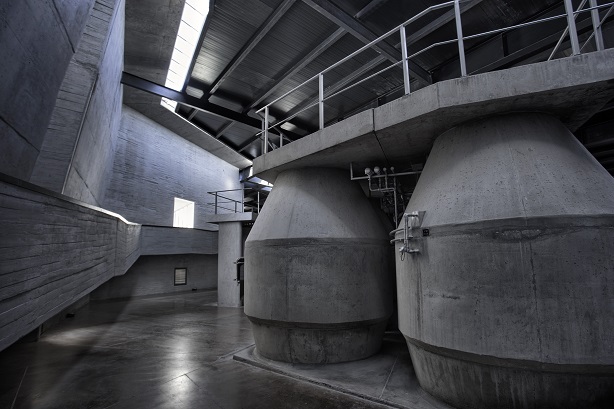 The Zuccardi Valle de Uco winery – three-time winner of the World's Best Vineyards – lives up to expectations. It's a stunning winery, made from the land it inhabits. The view from the restaurant, Piedra Infinita Cocina, across the vines to the Andes mountain range is spectacular and the wines are sublime. They are elegant, pure and understated – and much of this is due to winemaker Sebastián Zuccardi's choice of fermentation and ageing vessels.
Epoxy-free egg-shaped concrete vats are his preferred carrier.
After the World's Best Vineyards awards ceremony, staged at the winery, the wine I kept returning to was the Zuccardi Concreto Malbec, which combines herbal and red fruit notes in a full-bodied wine of great structure, fresh acidity, and a distinctive mineral texture.
The wine is fermented and aged in unlined concrete, Sebastián says, "to avoid the influence of aromas and flavours that do not come from the vineyard, and to amplify the texture of the wine that transmits the energy of Paraje Altamira," where the Finca Piedra Infinita vineyard surrounds the winery.
Sebastián adds: "In concrete we seek to undress the wine, enhancing its expression of the place and showing the texture of the calcareous soils of Paraje Altamira bare."
Half of the grapes go into the tanks as whole clusters.
Fermentation is with native yeasts.
Maceration time is 20 days.
Malolactic conversion and ageing are in concrete vats.
"Concreto is a very important wine in my life," Sebastián says. "Starting to do it (a Malbec without wood) was a key step in our path, to free ourselves from the bonds and to deepen our confidence in the place we cultivate."
It's a very soft extraction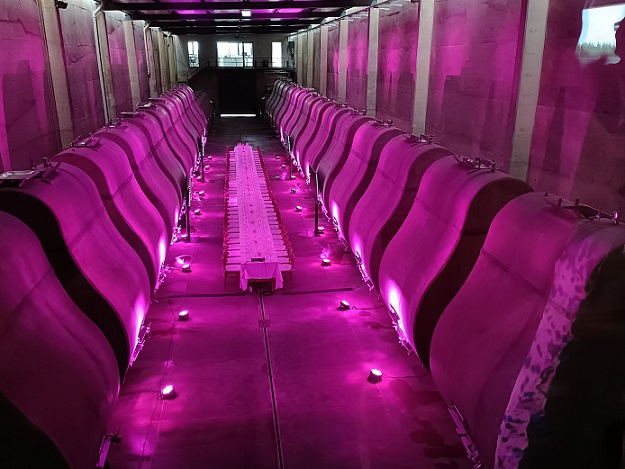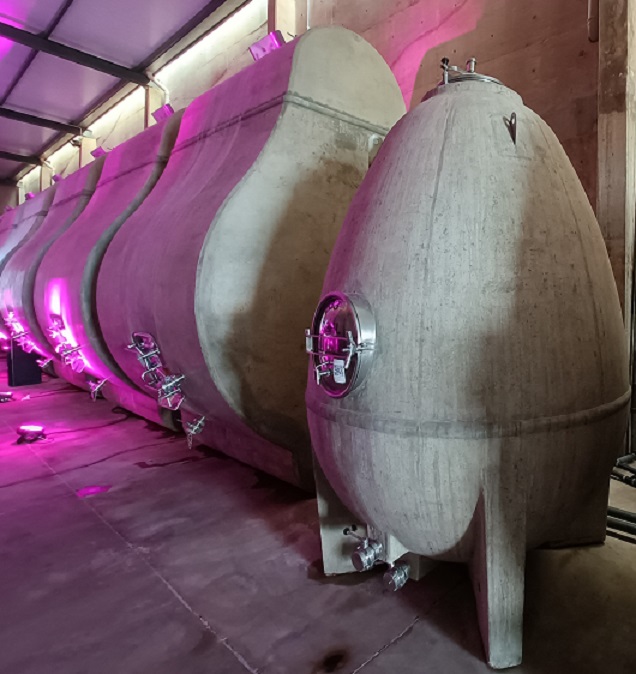 The 'hills' shielding the new winery at Anaia Wines, in Agrelo, were created from the soil dug for the lake, which holds 15m litres of water for the drip-irrigation system. These artificial hills help the winery to blend with the landscape – the magnificent Andes mountains.
Anaia is another impressive winery in Mendoza, which has four wineries in the World's Best Vineyards' Top 25 (Catena Zapata at number 9, Trapiche at 17, El Enemigo Wines at 21 and Salentein at 25) and one in the Hall of Fame (Zuccardi).
Owned by the businessman Osvaldo del Campo and his wife, sommelier Patricia Serizola, the building is supposed to look as if it has "emerged from the earth itself, just as it happens with wine".
The clever part is that the slopes generate a thermal inertia in the building while the greenery cushions the heat and integrates with the spectacular scenery.
The hospitality area is separated from the winery by the main lake – putting the body of water at the centre of the operation and making it look as if Anaia is an oasis in the desert. This lake is one of three water reservoirs at the 178-acre estate, with the irrigation system and the winery powered by solar panels on the winery's rooftop.
But what I found most fascinating were the winery's innovative concrete tanks. Twenty-six 9,600L-capacity tanks, called Mates and designed by Osvaldo for fermentation and ageing, line the winery's walls. They are shaped like a large barrel at the bottom and an egg at the top. They also have a tilting mechanism (up to 60 degrees) to maintain contact between solids and liquids, improving the extraction of tannins and anthocyanins but avoiding the need for "stressful" pump-overs and délestage.
Head winemaker Gonzalo Serrano Alou explains: "It's a very soft extraction." He also likes the concrete's stable temperature for the maceration and fermentation stages, and micro-oxygenation during ageing, while Osvaldo says: "We are really in love with the complexity and integration of flavours."
These tilting tanks are part of the business's pledge to be innovative – with innovation one of the three pillars supporting Anaia's pursuit of excellence, according to CEO Patricia. The other two pillars are respect of nature and use of technology. Weather stations are dotted around the vineyards in the Agrelo district of Luján de Cuyo, while satellite images help them to pump water where it's needed, when it's needed.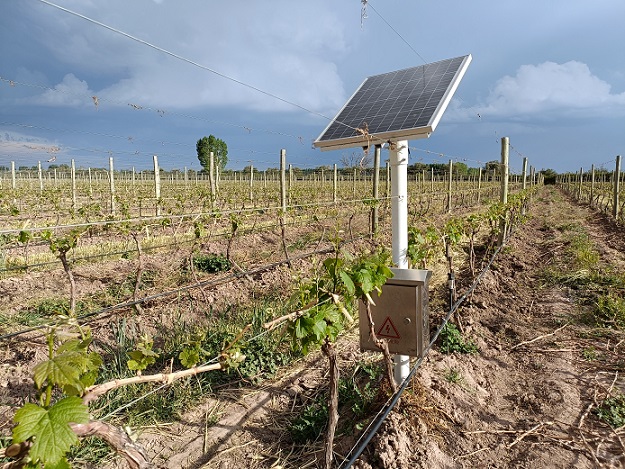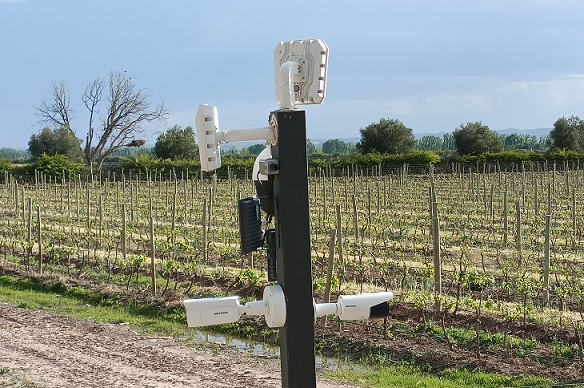 My favourite wine here was a subtle, delicate Cabernet Franc.
The grapes are harvested manually into 18kg crates.
Yield is 4,000kg/ha.
Maceration time is 10-15 days at 24-26°C.
Fermentation with indigenous yeast and ageing are in the concrete Mates.
'We seek for the wine to be a natural product'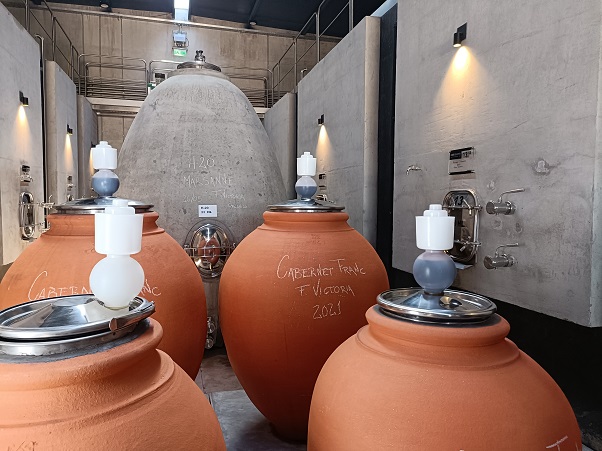 There were also plenty of concrete tanks (and amphorae) on show at Durigutti Family Winemakers, founded by brothers Héctor and Pablo Durigutti (below) 20 years ago.
One side of the winery is lined with tanks of 15,000L; on the other side they are 7,500L – giving a capacity of 200,000L from 36ha of family-owned vineyards near the winery in the valley of Las Compuertas. These unlined tanks were made onsite.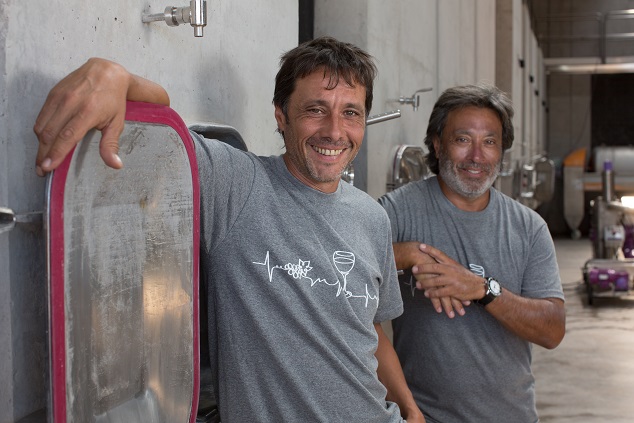 The winemaking here blends tradition and innovation – handpicked grapes, manual pump-overs, native yeasts, temperature control, hot and cold macerations, and hydraulic presses. The wines are certified organic and vegan.
"We seek for the wine to be a natural product," Héctor says. "All our wines, from the beginning, have been made without clarifying, without filtering and without stabilising. This allows us today to certify as vegan. We have not modified our way of working, they continue to be the same products as always, made in the same way."
Magical micro-vinifications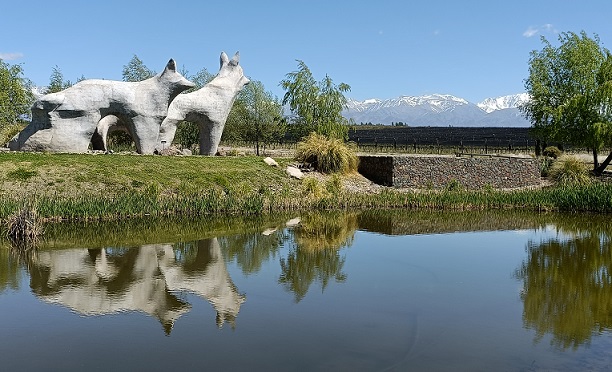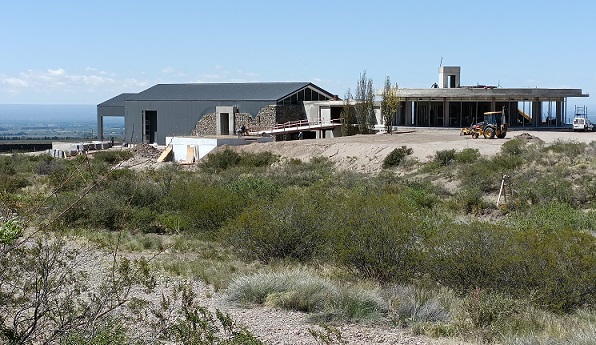 They are building a sculpture park and restaurant at Huentala Wines, a project started by hotelier Julio Camsen in 2002. The restaurant (right) is due to open next month. Then the builders will move on to construct 30 lodges.
It will be another impressive wine tourism attraction in the Uco Valley, but what I liked is the very practical, understated new winery (
left and below
), opened earlier this year. It looks as if it was designed by a winemaker rather than an architect or an owner.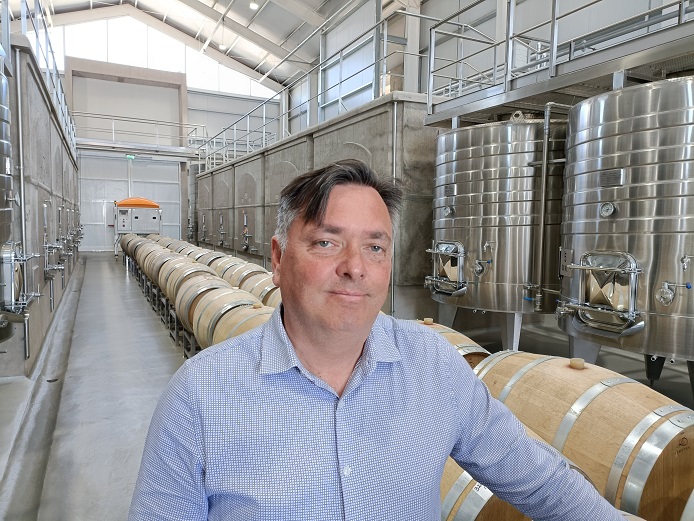 Winemaker José 'Pepe' Morales (
above
) told me it's "designed for ease of work" and that two or three people can work efficiently here during the harvest.
The winery in Gualtallary, Tupungato, has a capacity of 300,000L, but is mostly made up of tanks of 2,500-5,000L. This is so they can vinify blocks separately and differently "to get better wines".
"The places with more stone and more calcium produce better wines (than sandy soils). Because of this we now divide our 20 lots into sub-lots."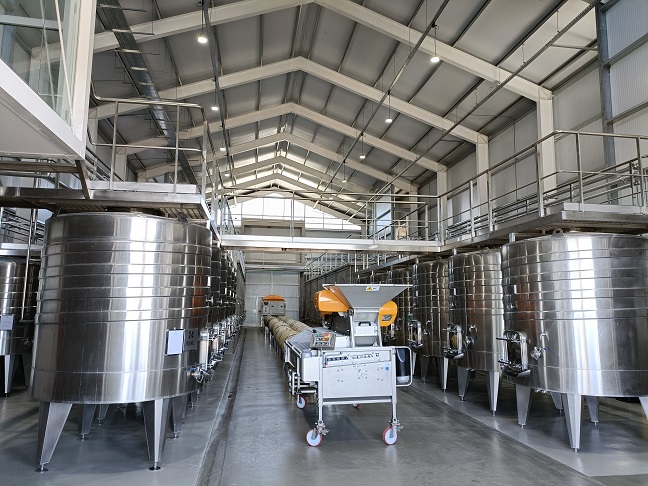 It's a very modern winery with some impressive equipment, including a Pellenc destemmer and mechanical sorter (
centre
).
However, the winemaking is "artisanal":
Open barrels for micro-vinifications;
Native yeasts;
Manual punch-downs two or three times a day to keep the cap wet;
Natural MLF (although this was very slow in 2022 and Pepe is considering inoculating during alcoholic fermentation to speed things up);
No filtering or fining for the premium wines.
For a company aiming for 8m litres of wine, Bodegas Salentein is surprisingly big on micro-vinifications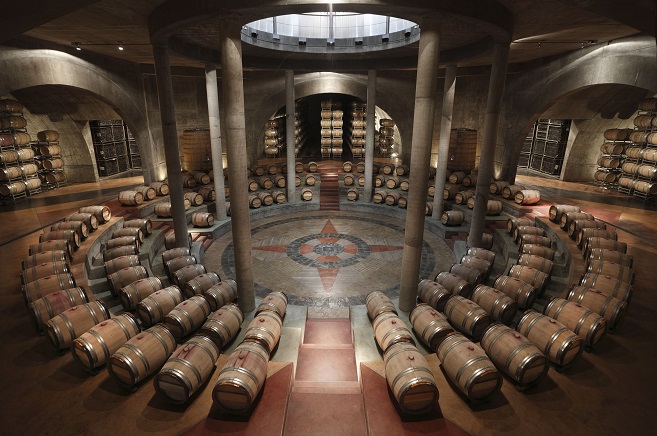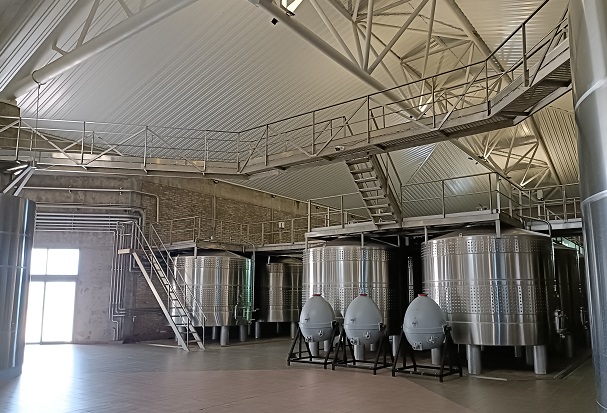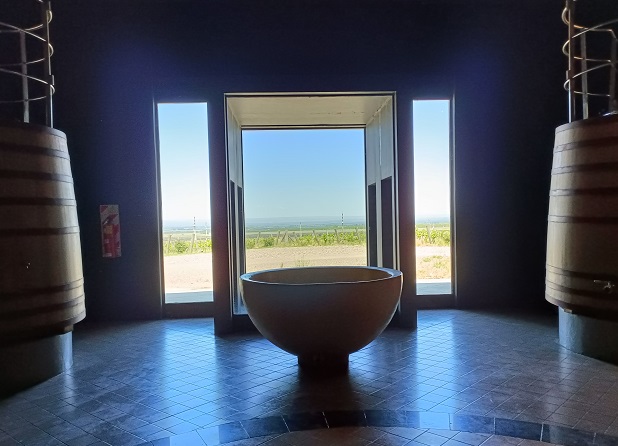 For a company aiming for 8m litres of wine, Bodegas Salentein is surprisingly big on micro-vinifications. In the cathedral-like barrel room, with its high ceilings, marble floors, and columns, there are 2.5-3m litres of reserve wines in oak. There are also cement eggs and something that resembles half a clay egg or perhaps a large font or huge egg cup near one of the windows. It's used for micro-vinifications.
Walking along the gravel path that connects the barrel room and hospitality area (restaurant, art gallery, cinema, etc), owner Mijndert Pon tells me: "I drank a wine yesterday that we only produce 200L because we need to know whether it's the right combination of flavours to go into production next year."
I ask him what it was. "A single-vineyard Chardonnay from a very high altitude," he replies.
They have been trying to work out how much oak to introduce. At the moment it's about 30%, with the rest of the juice going into stainless-steel tanks. With their other wines, the Dutch entrepreneur tells me they usually like to do a third in eggs, a third in oak and a third in tanks.
A bone-dry Picolit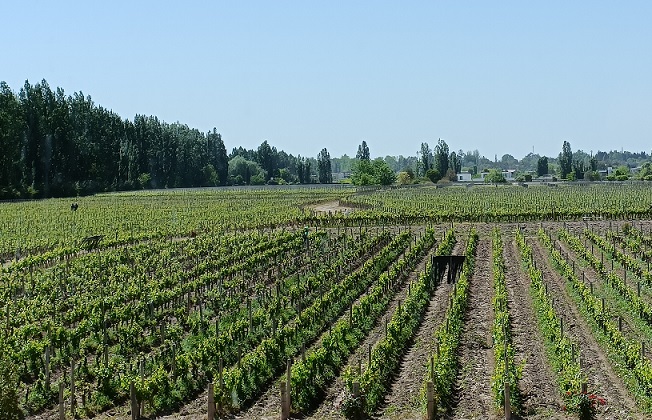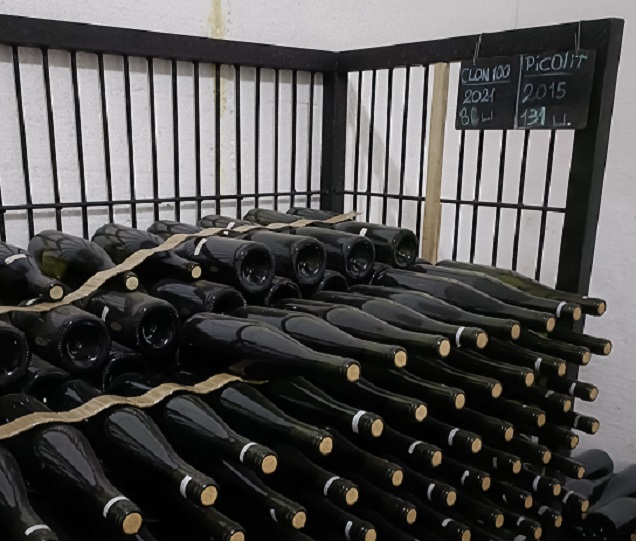 It was in Mendoza where I tried my first dry Picolit. This is an Italian white-wine variety usually used in the production of late-harvest and passito wines in Friuli-Venezia-Giulia.
But here, at Viña Alicia in Mayor Drummond, it is bone dry and beautifully refreshing.
Picolit is one of 56 grape varieties growing in an experimental vineyard totalling 25ha. Nebbiolo, Garnacha, Mencía, Nero D'avola, Monastrell, Bruñal, Savagnin, Albariño and Petit Verdot are here. But no Malbec.
The 40,000 bottles of wine include a lovely Bordeaux blend (Morena) featuring five (of 15) clones of Cabernet Sauvignon, two clones of Cabernet Franc, Petit Verdot and Merlot. There is also a delicious Petit Verdot which has splashes of Garnacha and Aglianico to add colour and acidity.
The big lesson from Viña Alicia is that owner Alberto Arizu – part of the Luigi Bosca clan – planted the vineyards for wines already planned in his head.
For example, his soft and elegant 'Riesling', Tiara, is co-fermented with 40% overripe Albariño and 10% underripe Savagnin.
It's fermented at 15°C, kept in a stainless-steel tank for 12 months, and bottle-aged for three months before release.
More from Mendoza at the end of November. Sign up for your free Canopy
here
.