What happens after bottling can affect the quality of your wines almost as much as what happens during the harvest, vinification and maturation periods.


What's the problem?
Temperature changes during shipping, shipment time, type and amount of vibrations, and environmental conditions, such as light exposure and relative humidity, could all impact the quality of your wines as they head to your customers.
According a report published in
Oeno One
, temperature changes, bottle movement and associated oxygen uptake can lead to several chemical, organoleptic and physical defects, including the development of notes associated with oxidation, reduction of fruity aromas, reduction of carbon dioxide, colour changes, cork ejection, leakage and even broken packaging.
What's the main problem?
Several studies on wine transport show that temperature fluctuations are the most detrimental factor for wine quality during its shipment, because they can lead to irreversible changes in the chemical and sensory profiles of the product, as well as an acceleration in the ageing process. In fact, if wine is stored at temperatures above 25°C for an extended period of time, quality will be irreversibly affected. Also, if a temperature over 40°C is reached even for a shorter time, visual and sensory changes will be perceived.
The ideal temperature requirements (11-17°C for fine wines and 11-22°C for commercial wines) and relative humidity requirements (55-80% for fine wines and >50% for commercial wines) are difficult to maintain during long road, rail or sea journeys. The latest
research
, by a team at Oenolab in Bolzano, Italy, states that wine can be exposed to extreme temperatures during shipment and storage (4-44°C), and those stored and transported under high temperatures can see a remarkable decrease in esters and acetates (compounds responsible for fruity and floral aromas in wine), as well as a decrease in SO2 content and anthocyanin concentration.
Vibrations, even for a short period of time (15 days), can also alter the overall quality of the wine. They, too, have a negative effect on a wine's organoleptic properties. High levels of vibration (20cm/s2) can:
Increase the total acidity in red wines;
Accelerate a decrease in organic acids and tannins;
Lower the propanol and isoamyl alcohol content.
"This indicates that minimising the movement of a wine assists in retaining higher levels of alcohol and overall wine aroma," according to the Italian researchers.
What are the other quality considerations associated with transporting wine?
Prolonged low relative humidity might reduce the sealing properties of cork stoppers due to cork contraction and consequent dry out, and it may cause and increase mechanical fragility, which will lead to the cork stopper crumbling when the bottle is opened. In contrast, an excess of humidity can cause the growth of mould on the surface of the wine bottle, particularly the cork stopper, leading to potential off-flavours and odours, which can contaminate the wine at opening.
Light exposure is another consideration, as it's known that a light-struck fault can develop in white wine bottled in flint glass after 1–2 days of supermarket shelf life, whereas green bottles may secure the wine for at least 50 days of typical supermarket shelf conditions.
What's the reality?
The
Bolzano boffins
shipped boxes containing bottles of grappa to Mexico, measuring the temperature, relative humidity and shock/acceleration along the way. They also shipped similar bottles of grappa by truck within Italy, but in a different season, to compare the variability of temperature, humidity and shock between transport by land and sea. As with previous studies, they found that temperature fluctuations during transport are more prevalent in land transport than sea transport.
The temperatures fluctuated from a minimum of 17°C to 27°C outside of the grappa bottles (inside the cardboard boxes) for land transportation (in April). Maximum humidity was 67% and minimum humidity 36%, and a maximum shock of 28 Gal was observed. Regarding the overseas transport, a maximum temperature of 25°C and a minimum of 10°C were recorded (in December). Relative humidity ranged from 31 to 70%, whereas the mechanical shock ranged from 4-11 Gal. Land transportation thus generated a higher number of shocks between the bottles.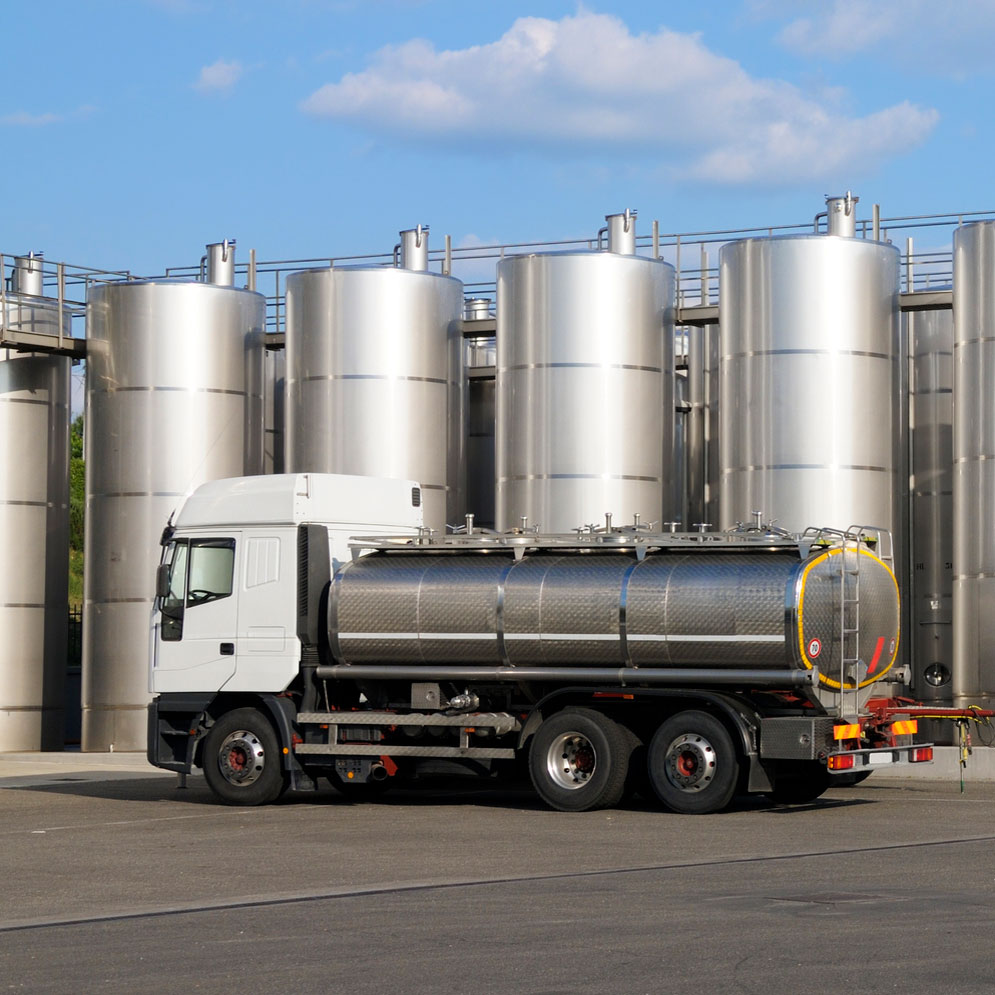 By land or sea?
Temperature fluctuations are more prevalent during the transport of wine by land than by sea. The daily temperature cycles associated with transport by sea were negligible compared to land transport, which showed an extreme daily temperature of 57°C.
This is more likely to lead to a decrease in the fresh, fruity and floral aromas of the wine and to premature ageing due to the 'pump effect' (repeated expansion and contraction cycles). Between 20 and 40°C, wine can thermally expand by up to 0.8% of its volume, or 0.3mL for each degree Celsius in extreme cases, such as in wines with high residual sugar. The repeated expansion and contraction of a wine subjected to daily fluctuations can cause significant changes to it: air is expelled from the bottle as the wine warms, possibly to the point of cork movement, and then air is drawn into the bottle as the wine cools, especially if the cork is compromised. This 'pump effect' increases the risk of oxidation of the wine, as well as a change in vapour pressure and carbon dioxide solubility.
Research also shows that land transportation generates a high number of shocks between the bottles and strong vibration has a negative impact on wine quality, with a decrease in organic acids and tannins and an acceleration in the browning process, while a combination of temperature and vibration results in a rapid decrease in oxygen and an increase in total aldehydes.
Are the routes an important consideration?
Transshipments – when containers are transferred to another vessel – should be kept to a minimum because the operations involved cause the most damage to wine during its shipment, according to the Italian study. If unavoidable, it is recommended that the time spent during the transshipment phase be minimised (fast transshipment), especially when occurring in a port located near the equator. The time spent in the destination port should also be kept to a minimum to avoid extreme temperature exposure.
What's the solution?
The shipping method, the storage conditions and the packaging material are the most important factors to control to guarantee the shelf life of wine during transportation.
All the relevant research highlights the importance of controlling temperature and vibrations during the shipment of wine in order to maintain its fresh, fruity and floral aromas and to prevent premature ageing.
Temperature fluctuation – the biggest problem – can be prevented by transporting wine in either insulated or refrigerated containers. They allow humidity and temperature to be controlled. But both options add significant costs to a container shipment.
Is it better to ship bulk wine?
It seems to be less harmful to transport bulk wine over long distances than bottled wine. The use of refrigerated or dry containers is advisable, as well as choosing the most suitable time and route to ship the product. In addition, the use of a thermal insulation in the container should be considered. Unfortunately, these recommendations significantly increase the costs associated with shipping a container and consequently the final price of a bottle of wine.
Transporting bulk wine in flexitanks (
below
) is also more sustainable as a 20ft container can carry 24,000L this way but only 9,000L of bottled wine.
But are flexitanks suitable for higher-quality wines?
Damien McClean, CEO of
SIA Flexitanks
, tells
Canopy
: "Gone are the days when bulk wines were only cheap and lower quality.
"Flexitanks have evolved to offer an efficient and safe method for wine transportation. They are made from virgin polyethylene and the premium flexitanks include an aluminium barrier to preserve the wine quality.
"In the early days, flexitanks were used for the cheapest and lowest quality lines. In the present day, flexitanks are used to ship ever more high-quality wines."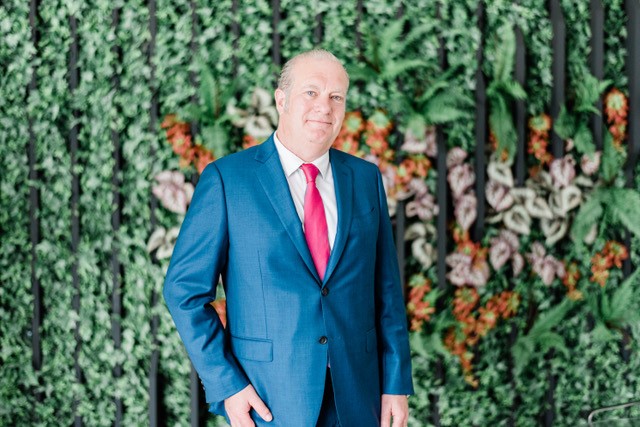 Damien (
above
) adds: "Bottling closer to the point of sale improves delivery efficiency and reduces the risk of transit damage. It also provides greater flexibility to change packaging formats to meet changing market demands and to respond to promotional campaigns.
"For the highest end wines, SIA has developed a 40ft flexitank that is used in either standard containers or in temperature-controlled conditions in a refrigerated unit. The three-pod system allows shippers to load white, rosé and red wine in the same container. With the acute shortage of 20ft containers, the 40ft alternative is increasingly popular with payloads up to 27 metric tonnes.
"The carbon footprint of a flexitank shipment is equivalent or significantly lower than any alternatives in container shipping. The unique aspect of transporting bulk liquids using flexitanks is a low carbon solution, one-way transit. We avoid the empty back-haul transit, it is simply recycled – decreasing the carbon footprint."
How can a flexitank maintain the quality of the wine during a long voyage?
Damien continues: "Oxygen has been described as the enemy of wine so it is vital that the wine is protected in transit. The flexitank is an airtight unit so the challenge is to prevent permeation during the shipment.
"Since the introduction of flexitanks in the early 1980s, the permeability of flexitank materials has decreased exponentially. In the 1990s, flexitanks were made from thermoplastic (PVC and polyurethane) and had an Oxygen Transmission Rate (OTR) of 100-200 cc/m2/24hr). Then, in the early 2000s, our team developed the multi-layered design constructed from a polyethylene film incorporating an aluminium gas barrier. The latest systems have an advanced gas barrier layer with an OTR rating of less than 0.05 cc/m2/24hr."
How has the pandemic changed things?
Damien: "Covid-19 has triggered a supply chain crisis and a worldwide shipping crisis. Shipping costs have increased tenfold, if you can get your container on a vessel due to a shortage of containers, rolled bookings, blank sailings and overbooked vessels. Severe congestion at transhipment ports is causing further delays.
"The price of a 40ft container routed from Asia to Northern Europe has risen from $2,000 to $19,000."