The Chinese market offers huge potential for wine producers around the world. But what's the best route into this market? And what are the trends?Let's look at some of the figures first…

70-80 million
The expected number of regular wine drinkers in China by 2020, jumping from 2017's 48m.
$16.5bn
The value of China's wine market (currently trailing behind the USA's $34.8bn and France's $16.7bn).
$19.5bn
The predicted value of China's wine market by 2022, putting it ahead of France.
$6.1bn
The value of the e-commerce market for alcohol in China – the largest in the world. 60% to 70% of this is wine. And 70% is in the hands of two e-commerce giants, Tmall and JD.com. More than 50% of Chinese consumers make online purchases on a monthly or more frequent basis.
156 million
The number of cases of wine sold in China, putting the country fifth in the world – behind the United States (318 million), Italy (266 million), France (250 million) and Germany (224 million).
61 million cases
The number of cases of wine imported into China. This number is expected to increase by 8% (in terms of import value) this year. 
19-29
40% of drinkers of imported wines fall within this age range.
Source: IWSR-Vinexpo
$3.6bn
The total value of imported wine (January to November, 2018) – almost the same as the total for 2017. The value is increasing, even though the volume dropped from 7.78bn litres to 6.7bn litres for the first 10 months of 2018, according to Qianzhan.com.
'It's the premium market that's on the increase, led by the upper-middle class sector'
Now let's bust a couple of myths.
You might have been told that 'Chinese people always drink many bottles when they are eating' or 'gam-bei is the traditional way of drinking in China'. Do not bet on that and put your lower price wines into the Chinese market: drinking wines has never been a tradition in Chinese culture, and 'gam-bei' is only usually associated with hospitality, not everyday life.
As some of the figures above suggest, it's the premium market that's on the increase, led by the upper-middle class sector of the population. According to ProWine China, sales in China (including Hong Kong and Macau) of premium wines from Australia, for example, increased 18% in 2018 and the average unit price went up to AUS$6.64 per litre – an increase of more than 10%. Sales of Australian wines over AUS$10 have increased by 38%.
'Many products currently on the market have similar prices and brand loyalty is weak'
Things to bear in mind
Tariffs. Does your country have a free trade agreement with China, like Australia, or is it in a trade war, like the USA?
State-owned companies and big distributors have exclusivity contracts with many traditional distribution channels, especially the big supermarkets.
The education and language skill levels vary widely in different areas of the Chinese market.
Many products currently on the market have similar prices and brand loyalty is weak.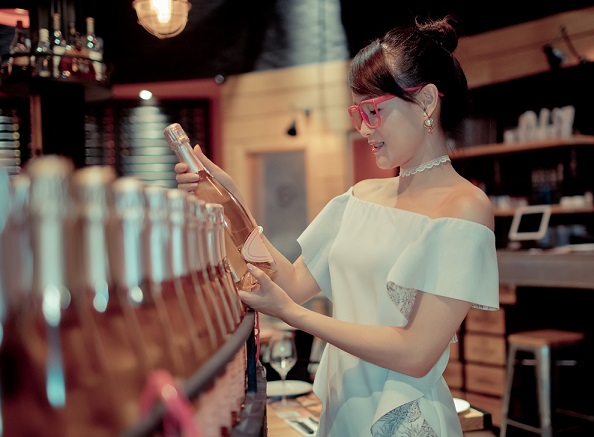 Tips
For these reasons, many wineries work with importers. So the question of how to get into the Chinese market becomes one of where to find importers, how to choose the right one, and how to work with them. Here are some tips:
1.
Your regional trade association may be a good starting point. What connections and contacts do they have? Wine Australia, for example, invites some of the key importers and influencers to visit its wine regions every year, and has held road shows in China for more than six years. It is also very active in attending wine exhibitions in China, including ProWine China and the massive China Food & Drink Fair. The Italian Trade Agency, Wines of South Africa and Wines of Argentina also help producers to attend such exhibitions.
2.
After making initial contact with an importer, collecting business cards and doing some initial research, what's the best way to approach them?
The first step is to make sure your branding and positioning are clear. It needs to be obvious who you are, where you are from, and what you do – and remember the point above about education levels and language skills. English is more popular than other foreign languages but it might also be worth having Chinese characters on your labels, too.
I would also suggest hiring a local speaker for your brand to spread your message and to cooperate with internet media platforms. Wine Australia has more than 15 educators speaking for them in the Chinese market. Both Australia and Italy have Wechat accounts which update local consumers on a regular basis.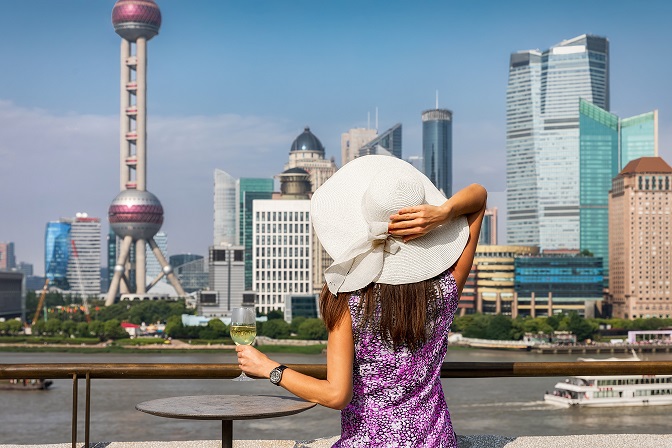 3.
Decide where to go. First-tier cities such as Beijing, Shanghai (
above
) and Guangzhou have a very diverse demand and distribution channel. Customers there have too many choices, while in second- and third-tier cities such as Nanjing and Chengdu there are fewer – and less diverse – distribution channels. In the more diverse markets, product differentiation is important and consumers require more than a brand story. In the more focused second- and third-tier cities, with their traditional distribution channels, well-known brands, typical styles and exclusivity contracts work well.
'They need enough quantity to sell'
4.
Traditional importers have distribution channels focusing on supermarkets, food & beverage shops, five-star hotels and restaurants. They have good nationwide or region-wide distribution to go deep into the second- and third-tier market. ASC Fine Wines is a typical example. They prefer to work with companies with long-established brands and a long-term marketing strategy. Most importantly, they need enough quantity to sell.
To find such an importer is fairly easy – they have the largest stands at the biggest wine exhibitions. Or you can visit a large supermarket or restaurant – all products are required to carry the name of the distributor on the back label.
Boutique wine importers do not have enough capital to break the barrier in traditional channels. Few of them have enough staff to develop a large distribution network so they focus on specific channels and carry niche products, such as organic/biodynamic. They prefer to educate their clients first, and are usually found in the more diverse first- and second-tier cities among customers with a higher level of education. Pran Wine Cellar and Xun Teng in Guangzhou (focusing on natural wines) are two samples. They are usually more active online and on the Wechat platform – the most popular social communication app in China – because these are relatively cheap ways of spreading wine stories before following up with tastings and sales.
Australian brands such as Giaconda and Bass Phillip and Italian family businesses such as Biondi Santi and Marchesi di Barolo are cooperating with this level of importer.
Large wineries could cooperate with both types of importers at the same time for different kinds of products.
'I recommend you check their warehouse and transportation method at this stage'
5.
Once you have received some positive communication from the potential importer, get their certification for wine importing and wholesaling. I also recommend that you check their warehouse and transportation method at this stage.
6.
Prepare the clearance documents for China Commodity Inspection and Chinese Custom. The documents you need include:
Certification of Origin
Invoice
Sanitary Inspection Certificate
Analysis report
Signed contracts
Packing list
Samples of labels (front and back)
Certification of Bottling
7.
Go to http://ire.customs.gov.cn to register the filing management system for exporters or agents overseas, and complete your information.
8.
Contact the carrier and help your importer to arrange the shipment. If you have chosen the contract term as FOB or ex-work, your job is done.
Meet one importer
I am always impressed by Hangxu Qi, the owner of wine and spirit company Tang Yuan Fine Wine, which is located in the city of Hangzhou. Producers from more than five countries – including Chile, Argentina, Australia, Spain and France – are currently cooperating with him to get into many of the best five-star hotels and restaurants in Hangzhou, and the other 40 or so cities he covers in China.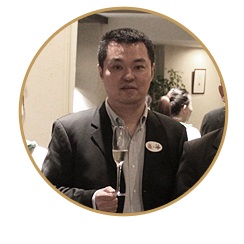 Mr Qi (pictured) is a fairly traditional importer, using his distribution channels from selling beers and spirits from Budweiser and Pernod Ricard to sell wines at the same time. Yangarra from Australia is expanding very quickly through this channel. One brand from one country per region is his strategy. Products going to the on- and off-trade are strictly classified and do not cross over.
Mr Qi knows not only his products but also his clients. He invited wine lovers to a masterclass of 'Artisans of Barossa' and sold half of his allocation in one afternoon. He also hosts grand dinners with his distributors from wine shops in different cities to boost regional sales for the larger brands, such as Baron de Ley from Spain.
"I prefer to cooperate with producers with patience," he told
Canopy
. "China is really big and complex, putting wines in a shop or restaurant is just a start – producers need to help us by telling their stories to different people."
The somm's view
Yang Lv, the first and only MS in China, suggests that producers and importers should look at the whole picture: "Sommeliers love brand stories, but premium restaurants and hotels are just one small part of total consumption. Please pay more attention to other distribution channels, not just fine dining." According to him, digging harder and looking for more off-trade opportunities is a potential strategy.
More tips
Do not put your product online before you have a steady distribution channel.
If you want to have more than one importer, make sure they are far enough from each other.
Do not lose control of your price. Importers and distributors will compete with each other in selling your products for a lower price. Sales may explode but the margin may suffer – and nobody wants to deal with brands with a decreasing margin. So set strict terms in your contract about price setting and selling area restrictions (no importer should sell your products across his border).
Raise your profile with importers and consumers by entering the International Wine Challenge China. This new wine competition, with the judging in Shanghai this June, targets the mainland market. The judging, PR campaign for the winning wines and medal stickers have all been designed to promote your wines and brand to Chinese consumers.
Conclusion
The Chinese market is on the up, and it is changing all the time. One important thing to do is keep learning. There are tens of thousands of opportunities waiting for the smartest wine producers.