It's not the visors or facemasks that make this harvest unusual, it's the grapes and their location.
The grapes are Pinotage and they're growing in southern England... in the county of West Sussex, a region that's better known in the wine world for its traditional-method sparkling wines, thanks to producers such as Nyetimber, Wiston and Bolney.
But there's a good reason for an experimental parcel of Pinotage in the grounds of an English country estate...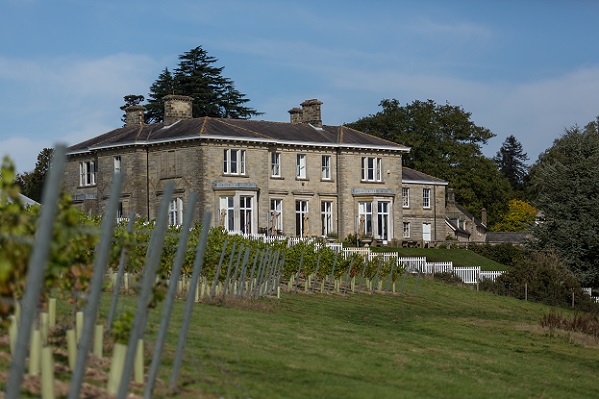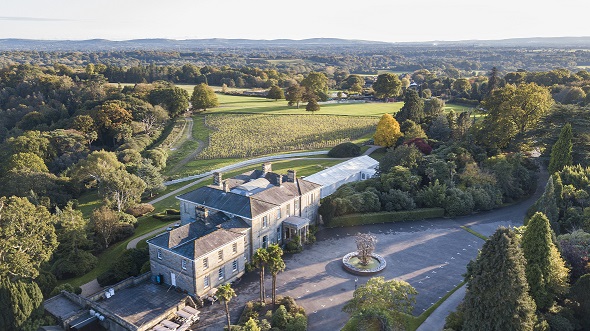 Leonardslee Lakes & Gardens are owned by entrepreneur Penny Streeter OBE, who also owns the Benguela Cove Lagoon wine estate in South Africa.
The 0.5ha plot of Pinotage was planted in 2018 – a year after Penny bought the site – to evaluate the suitability of the growing conditions in West Sussex.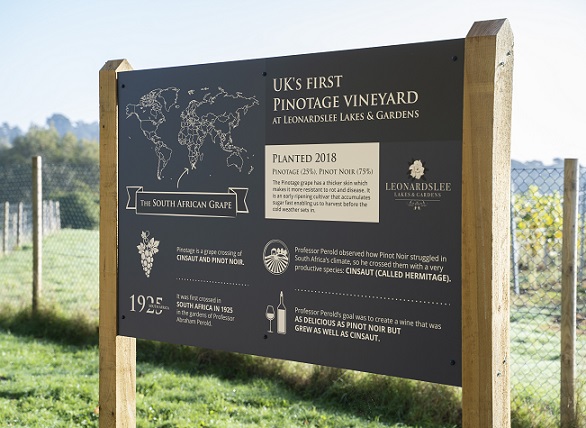 For the first harvest, members of Leonardslee Lakes and Gardens and the Benguela Cove wine club joined forces to pick the grapes...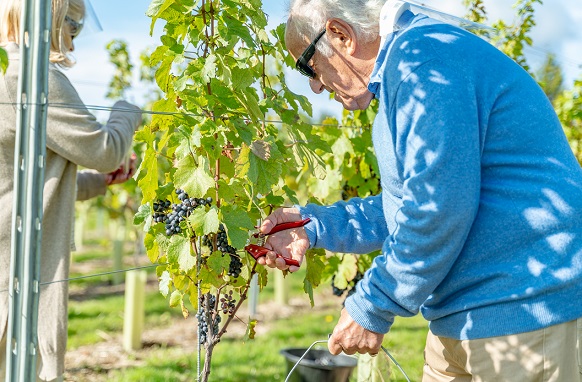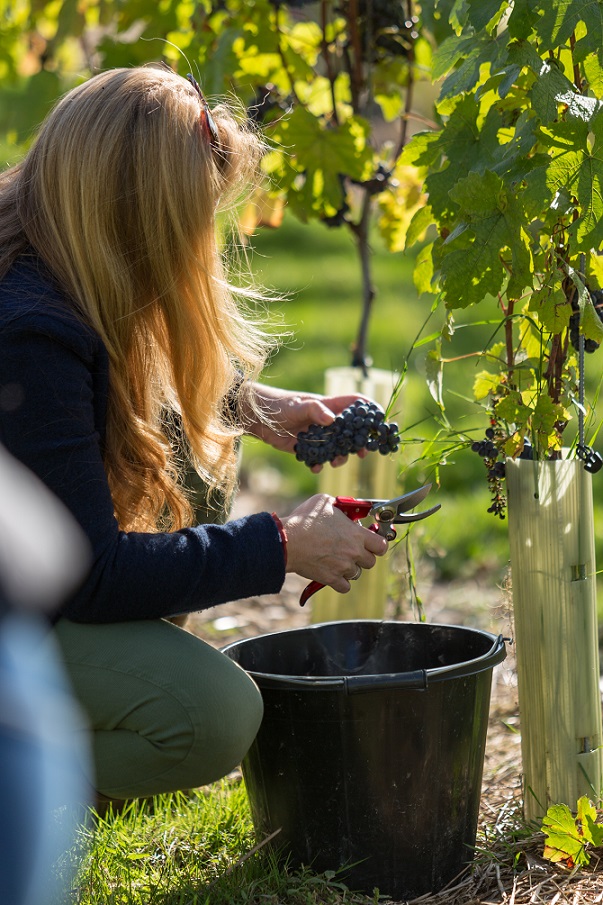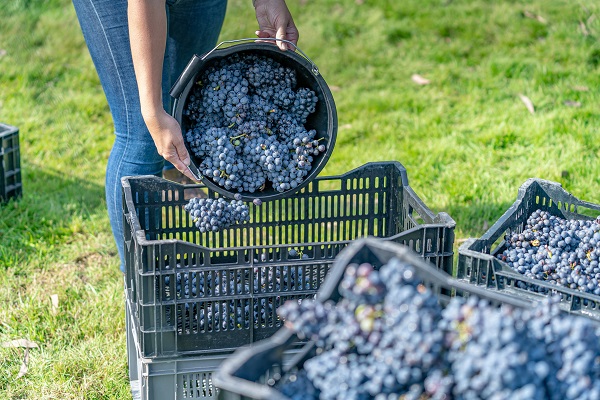 Penny's son Adam, general manager of Leonardslee Lakes and Gardens, showed how it was done...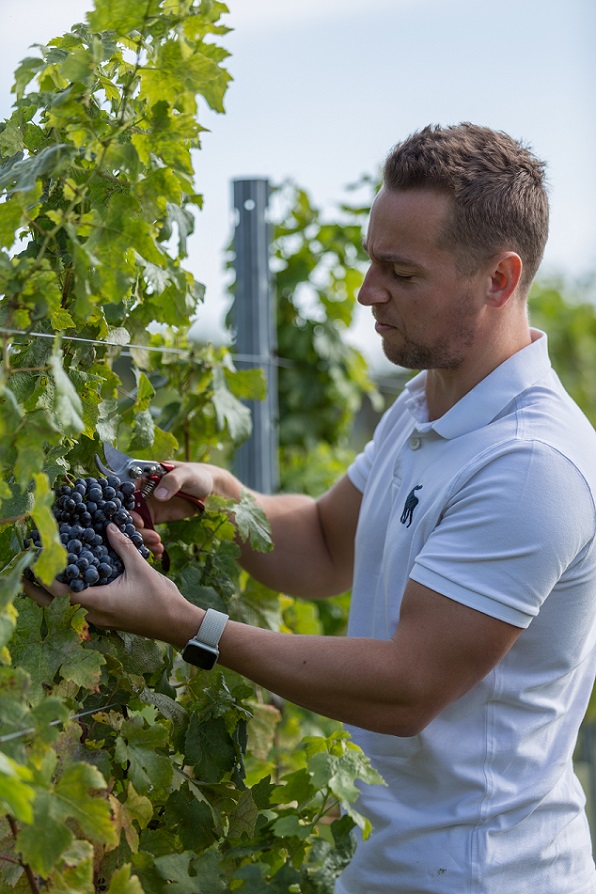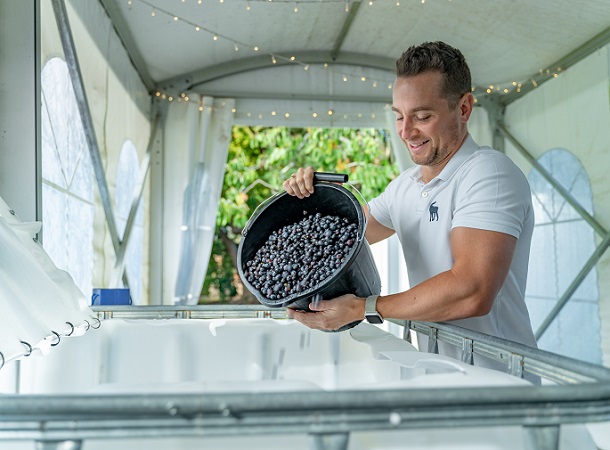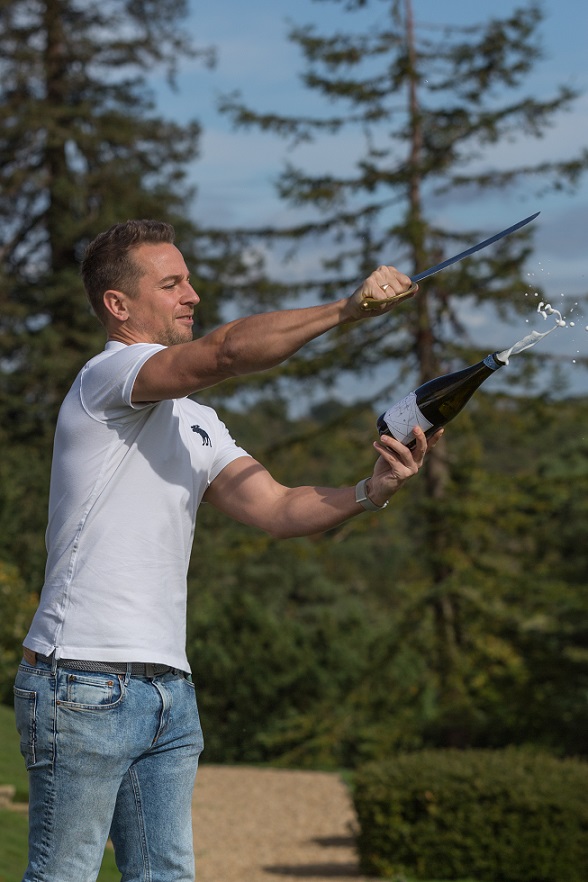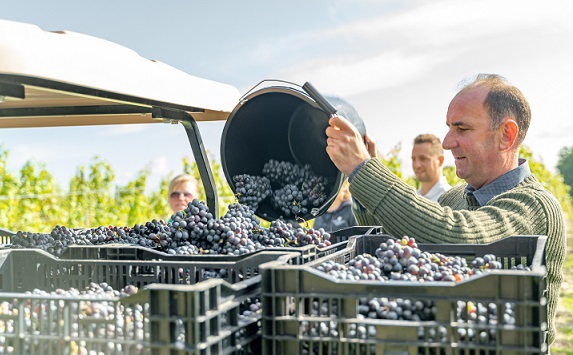 Adam was joined by South African Barry Anderson (
above
), who runs sister property Mannings Heath Golf and Wine Estate, three miles away, which Penny bought in 2016. The following year they replaced nine of the golf course's 36 holes with 15ha of vines. 
They planted 65% Chardonnay, 30% Pinot Noir and 5% Pinot Meunier, with a view to making English sparkling wine. Perhaps with a Cap Classique twist!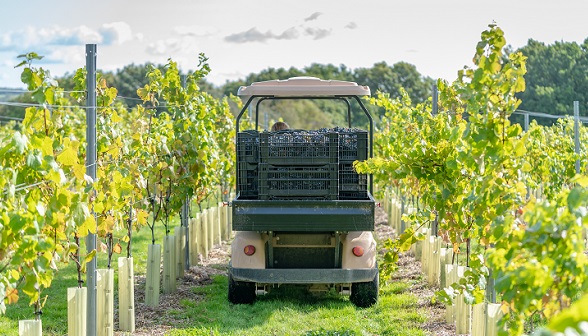 Following its first harvest, they pressed an estimated 5,000L of grape juice, which is destined for their debut release of sparkling wine in 2023.
Benguela Cove's winemaker, Johann Fourie, will oversee wine production in the UK as well. But the wines from the 2020 and 2021 vintages will be made at another West Sussex estate, Wiston, by one of the UK's leading winemakers, Dermot Sugrue.
That's because of a delay in getting planning permission to demolish some agricultural buildings at Mannings Heath and replace them with a winery. The local parish councils have opposed the plans, saying the size of the operation – producing 95,000 bottles of wine a year with 285,000 bottles in storage – could lead to a dangerous increase in traffic on nearby country roads. They also say the area is one of "outstanding natural beauty".
The estate has revised its plans, dropped the idea of a 'Cape Dutch' style winery with 120-seat restaurant, and resubmitted them.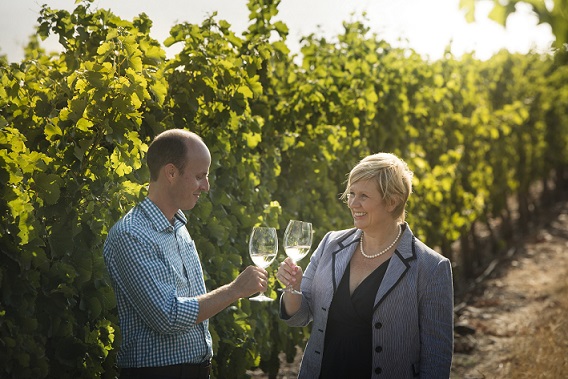 Due to the current travel restrictions, Johann and Penny (
above
) couldn't make the first harvest, but Penny said: "Our wine estate managing director Barry Anderson and his team of pickers at Mannings Heath managed to avoid the heavy downpours of rain, to bring in a good first harvest. To celebrate the occasion, we invited members of Leonardslee Lakes and Gardens to join in, as well as those of the Benguela Cove wine club - which brings wines from our vineyard in South Africa to the UK and is the inspiration for creating the vineyard and wine tourism experience in Sussex."
As well as shaking up England's grape varieties, they also have an inspiring wine tourism offer. At Mannings Heath, visitors can enjoy wine tastings and pairings with chocolate and artisan cheeses, and golf buggy tours of the vineyard. At Leonardslee, in addition to the attraction of the Grade I Listed gardens, Restaurant Interlude's South African chef, Jean Delport, gained a Michelin star within one year of opening.