High-altitude vines bring the benefits that come from slower ripening and increased freshness, but the increase in frost risk is significant. Terrazas de los Andes, one of the pioneers of high-altitude vineyards in Mendoza, Argentina, has lost 80% of its grapes to frost some years, and loses 10-15% annually on average.
But still the LVMH brand refuses to use coal burners to protect the grapes and reduce their loses. They can cause fires and accidents, they are expensive and not 100% efficient but the main reason is, they are "too polluting". "In one night, the emissions of CO2 was the equivalent of 10 times the emission of CO2 of cultivation per year. 10 years from one night!" exclaims the director, Hervé Birnie-Scott.
Instead, they use of "passive defence practices", Hervé continues. "We plant tree curtains/barriers along the vineyards to stop cold air, we keep cover crops short to avoid cold air going up (as high as the canopy), and we irrigate before and during frosts. As water is around 20°C, it heats the air between the soil and the canopy."
This environmentally-friendly approach is part of Terrazas de los Andes' grand 'Guardians of Mountain Life' project, a multi-pronged programme incorporating a wide range of sustainable practices including regenerative and organic viticulture, conserving glacier water, supporting biodiversity, reducing the company's carbon footprint from the vineyard to the cellar and packaging, plus education and support for the local Andean community, and providing security and opportunities for employees.
Hervé says: "Here in Mendoza, perhaps more than in other places, there is an enormous urgency to change our winemaking practices right now, find creative solutions to preserve the environment and our scarce natural resources, starting with water, the biodiversity of desert mountains and the life of our soils. And at the same time make big decisions to limit our carbon emissions."
He says he and his team "work every day to protect the magic of the top of the world… (and) our fragile Andean desert ecosystem." They see the conservation of this "fragile ecosystem as something of a sacred responsibility".
Terrazas de los Andes farms a mosaic of more than 200 individual, high-altitude terraces growing 100% mountain fruit irrigated precisely and sustainably with pure glacier water.
Here are its main sustainable practices…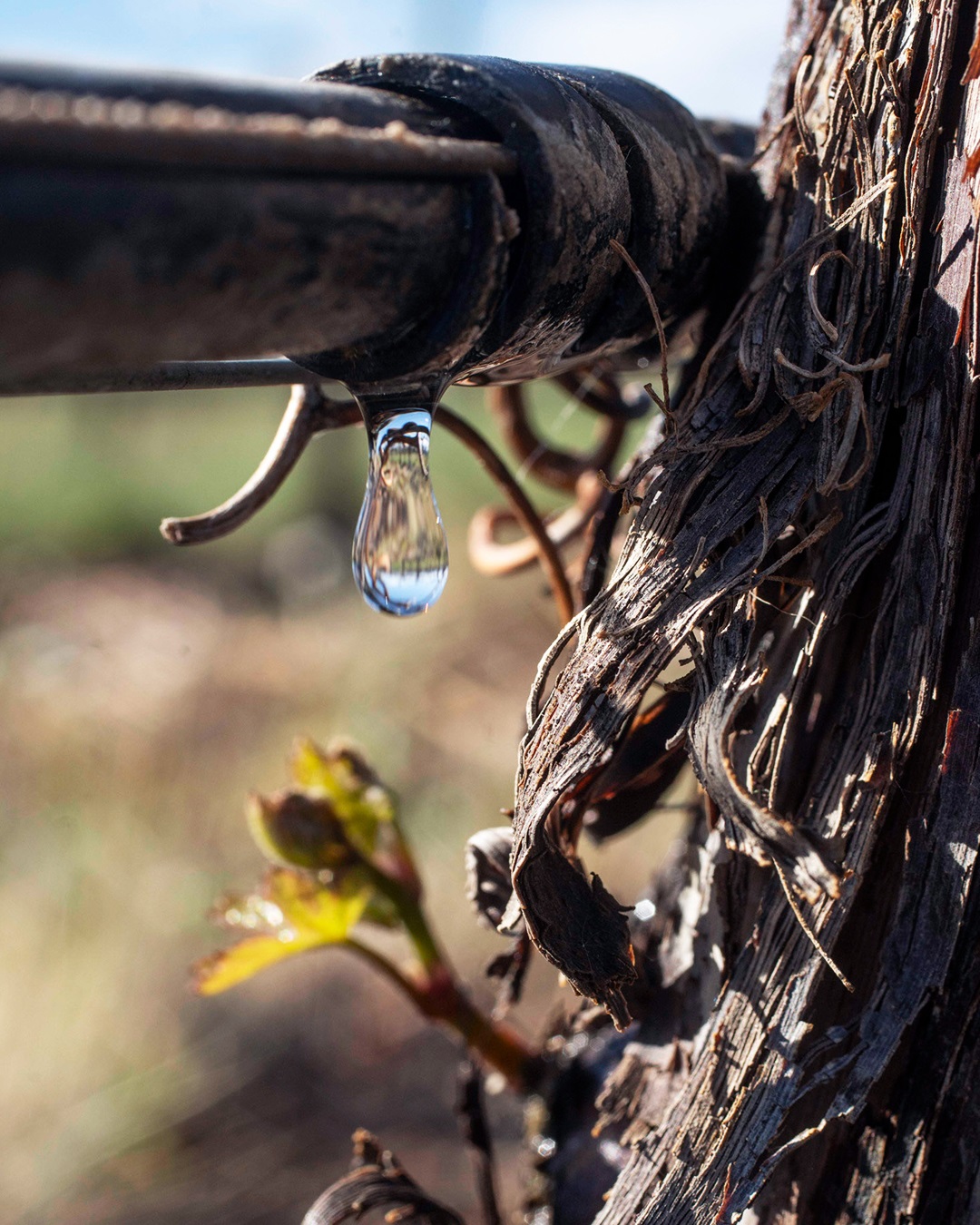 WATER OPTIMISATION
100% of the producer's 550ha are under drip and precision irrigation.
After the switch from flood to drip irrigation 30 years ago, they now use precision field data analysis so they can provide exactly the water that the plant needs, and the soil can retain. This allows them to save up to 60% of water per year – that's an annual saving of 4,125,000 cubic metres.
Daniela Mezzatesta, sustainability and vineyards manager at Terrazas de los Andes, says: "Having drip irrigation systems makes us extremely aware of the importance of water as a natural resource and we work a lot in measuring and preserving it. Less water also means fewer weeds to control."
A team of five people are dedicated each vintage to monitoring the water need of the grapevines.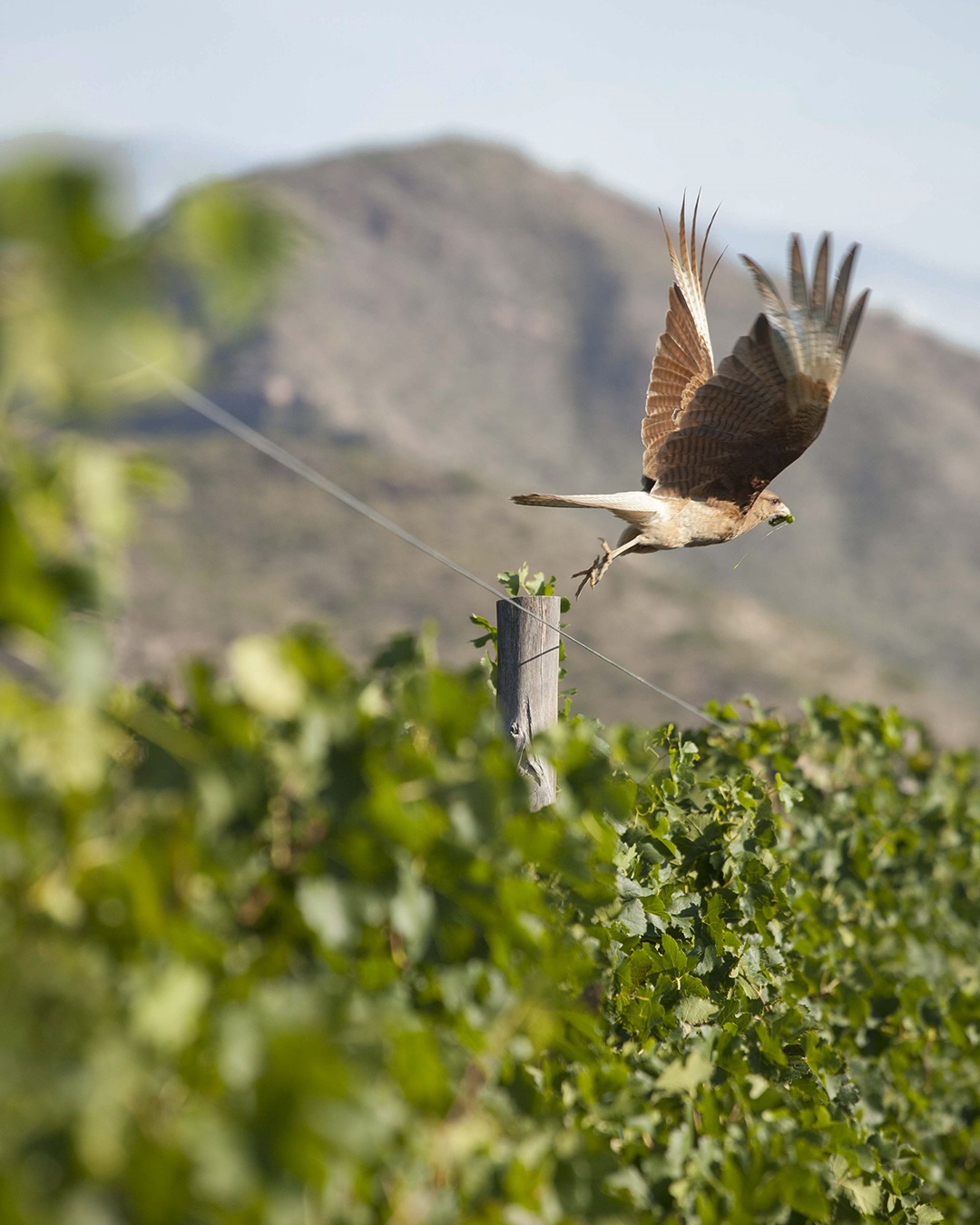 BIODIVERSITY
All the vineyards of Terrazas de los Andes are certified as sustainable (Bodegas de Argentina certification) and are currently in the process of organic certification.
"Our vision, in addition to managing all our vineyards with organic and regenerative methods, includes very ambitious initiatives to foster the native biodiversity of the Andean foothills and its living soils, such as zero chemical herbicides and pesticides," Hervé says.
The measures include: permanent native inter-rows vegetation, scientific control of diseases pressure to minimise spraying, cooperating with local research organisations (such as iNaturalist and ARGENTINAT) to investigate native flora and fauna in the 10 vineyards, and installing 200 wooden nest boxes (made from recycled wood) to encourage native insectivorous birds to reproduce there.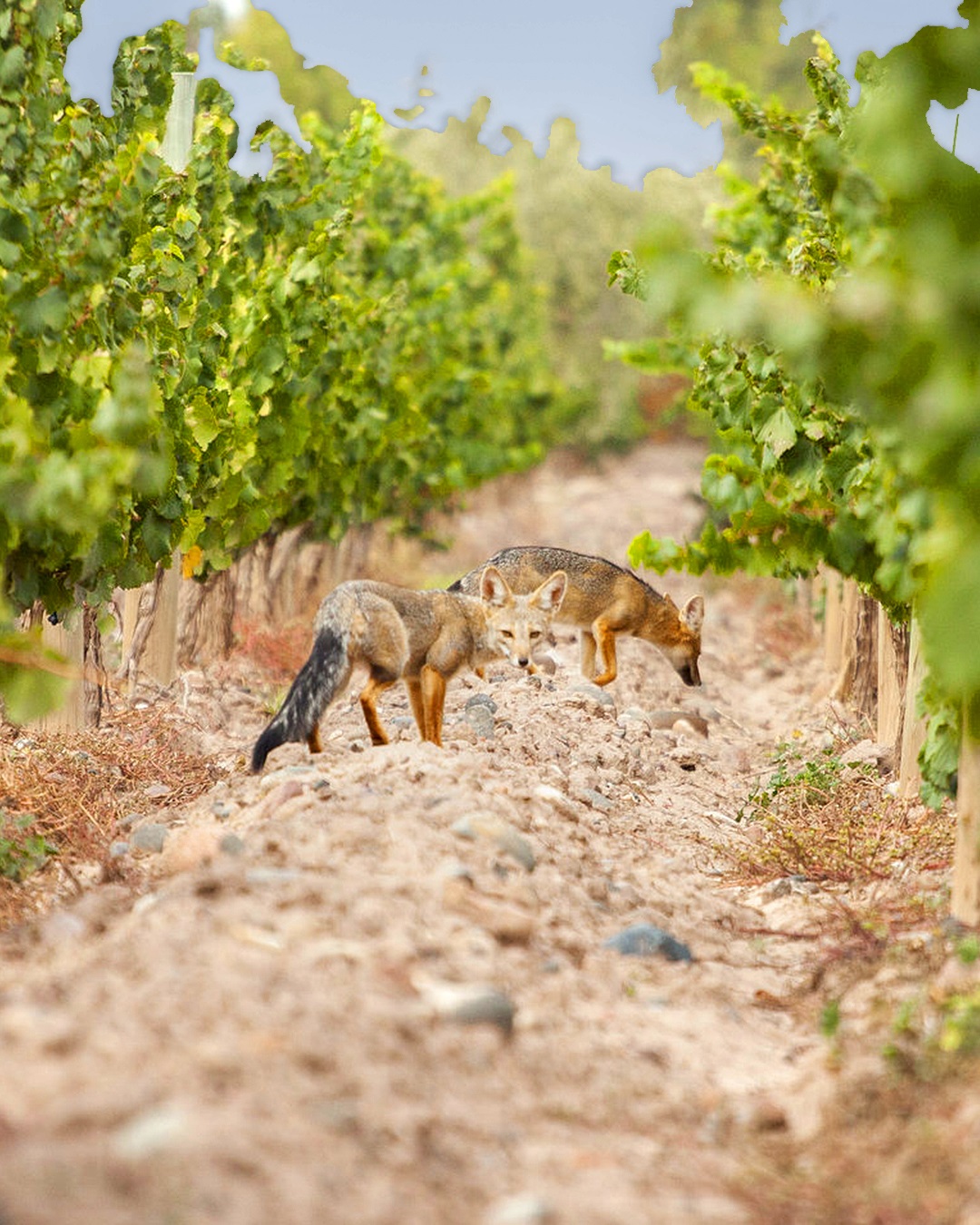 There are also water troughs for foxes, which reduce damage to the irrigation hoses, and biological corridors with native plants that cross the vineyards and contribute to the long-term health of the soil.
They are involved in two research projects, SAELVA and PGPR, to understand the microorganisms in their soil.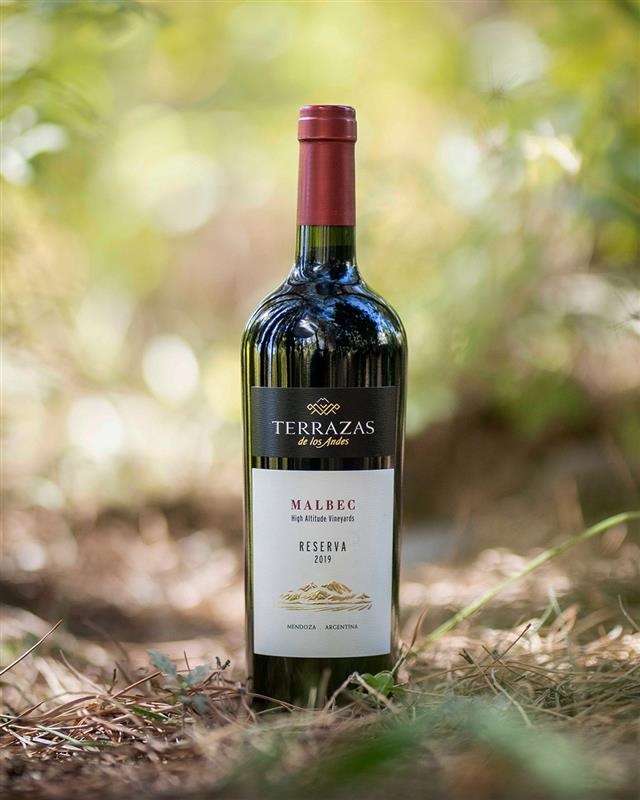 CARBON EMISSIONS
Hervé says: "We are fully committed to mitigating global warming, drastically reducing greenhouse gas emissions through forceful actions such as reducing the weight of bottles, responsible for up to 50% of the emissions of the finished product."
Terrazas de los Andes has measured the winery's carbon footprint to understand its main impacts and to create an action plan to reduce it. With its best-selling product, Reserva Malbec, there has been a reduction in emissions of 24% from the 2020 to 2021 vintages, largely thanks to lighter bottles. Now all the bottles in the reserva line are lighter weight.
97% of all solid waste (vineyard and winery waste) is recycled and 100% of all wastewater is treated and reused for irrigation purposes.
SUPPORTING LOCAL COMMUNITIES
Terrazas de los Andes, a member of Wine in Moderation, is committed to promoting enjoyable and responsible wine consumption, by activating different educational programmes related to this topic (both internal and external).
They also have six educational programmes for children in 22 local schools (related to recycling, planting trees, music, art, etc).
In addition, they support adults from vulnerable local communities with "labour insertion, employability and inclusion".
With their own staff, they encourage "an interdependent safety culture mindset", provide "an optimum working environment" and scholarship programmes.