The three red varieties in Loto, Villa Santo Stefano's most elegant and intense Rosso Toscana IGT, all receive the same treatment in the winery.
Loto is a €35 cuvée comprising Cabernet Sauvignon (50%), Merlot (40%) and Petit Verdot (10%).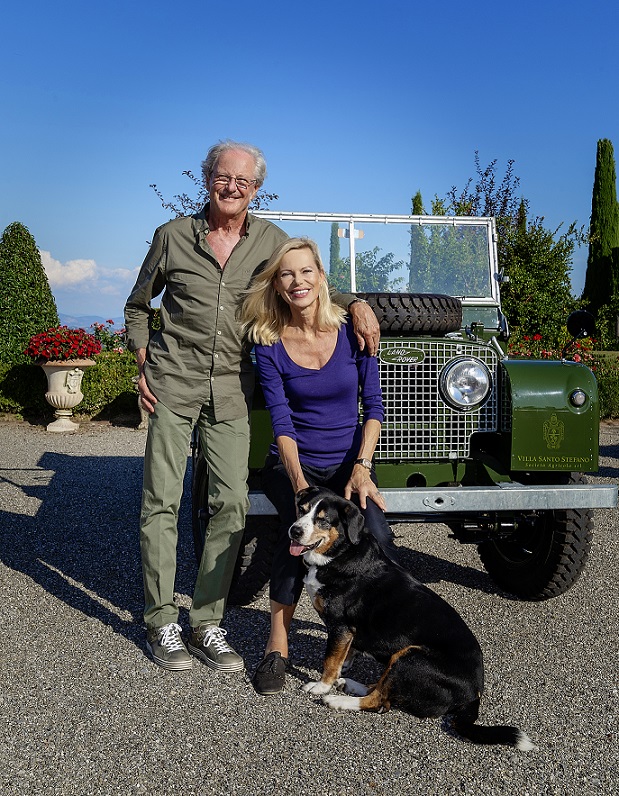 Launched in 2006, Loto marked the entry into the world of wine of Villa Santo Stefano and its founders, German entrepreneur Wolfgang Reitzle and his wife, the TV presenter and writer Nina Ruge (
above
). Enchanted by the hills around Lucca, in northern Tuscany, the couple bought the former Villa Bertolli in 2001, along with a few olive groves and a hectare of vineyard. The Reitzles then decided to rename the estate in honour of the nearby ninth-century pieve (rural church) and turn it into a real farm with the aim of producing high-quality olive oil and wine.
To ensure the wine is of the highest quality, no more than four clusters are picked from each vine on the 12ha estate.
Once in the winery, a computer-aided system, installed in 2014, is used for the fermentation.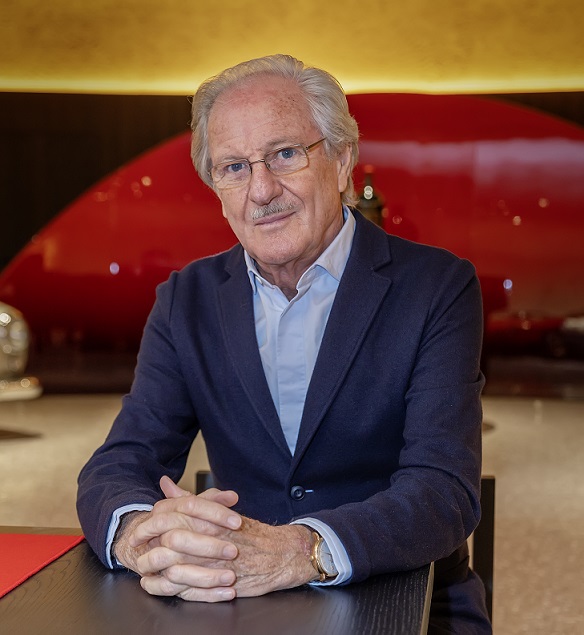 Wolfgang (
above
) explains the high tech: "We are controlling all the different stages of fermentation and we can use a macro-oxidation if it is necessary. It controls the process itself and we are controlling the temperature and humidity of the storage and barrique-cellar. Also, we get for every vintage a detailed protocol of all the steps of fermentation."
Fermentation with selected yeasts is maintained at 28-30°C, which winemaker Alessio Farnesi believes is "the temperature for the best reaction of the yeasts".
It's kept at this temperature for 7-10 days.
For the first couple of days, there are two or three pumpovers per day. After that, it's once a day until the end of the fermentation process.
The wines are kept on skins for a total of 15 days before pressing "very, very slightly".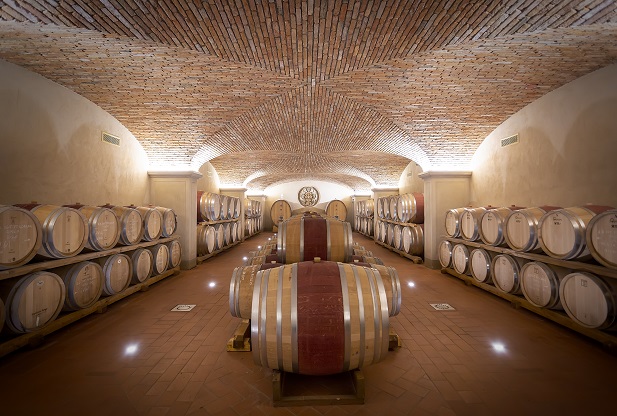 The wines go into a mix of French barriques and tonneaux (from Adur, Sylvain, Nadalié, and Remond) for 12-14 months in a cellar kept at 15-18°C.
After blending, the wine goes into cement vats for six months and bottles for another six months before release.
The resulting wine has hints of red forest berries, smoke tones and a hint of vanilla, while the colour can go up to deep ruby red.
Villa Santo Stefano produces about 50,000 bottles of wine a year and 1,500 litres of extra virgin olive oil.