Weston Winery in New Zealand – the world's most southern winery – sells stamps. Not just any stamps – it's own commemorative stamps.
Weston Winery also acts as an independent post office, selling stamps for domestic and international postage, including for Oceania and Antarctica.
The New Zealand Wine Post, as it's called, began issuing its own stamps in 1990 and publishes a catalogue for collectors on its online shop.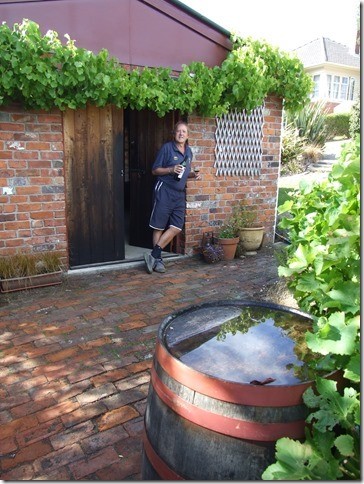 The winery owner, Geoff Weston, who buys grapes from Central Otago and ships them to his little winery in Dunedin, told
Canopy
: "There are about 70 issues (of stamps) that are hotly collected by stamp collectors across the world. We just thought it was a nice touch to have our own mail system in 1990. We had no idea that it would be so collectable in every philatelic aspect. Several independent websites and blogs feature them in depth. Antarctica Post is our mail to the South Pole Station and the stamps are only used on that mail run."
Geoff started building the winery behind his house in 1989 and opened it on December 8, 1990. "This event was marked by the first issue of the stamps, The Burgundy Winebird, and commemorative covers," Geoff said.

Other special editions were issued for the claim that Weston Winery was the world's most southern winery and then, again, when the Guinness Book of Records verified the claim.
The winery makes "very dry wines, dryer than most New Zealand wines", Geoff stated.
He buys the Chardonnay and Pinot Noir – and sometimes a little Riesling and Pinot Gris – from vineyards in Alexandra, Roxburgh, Cromwell, Queenstown and Bendemeer.
His latest wine and stamp release feature a young American, Courtney Windju, who was studying at the University of Otago when she made her first visit to the winery.
After the tasting, she wrote this in the visitors' book:
"Hi! My name is Courtney Windju. Name a wine after me, please! I will change the world one day."
After some email exchanges with Courtney, Geoff announced eight months later that he was going to make her dream come true.
"I was looking for a different name style for a small off the top of the barrels Pinot Noir," Geoff explained. "This lady had impressed me from the first time she came to taste wines. And then came back and we became friends. I recalled that she wrote this great entry in the visitors' book, and decided this would be the name. She kindly gave me permission to use any of her wonderful photos and agreed to write the name in signature. That is how Courtney Windju Pinot Noir came about.
'I became so enthusiastic at the response to this wine that I put Courtney on the stamps and covers'
"I became so enthusiastic at the response to this wine that I put Courtney on the stamps and covers."
Courtney commented: "I simply live by the mantra that if 'one puts forth good, it shall be returned' — in some way, shape or form. But it can't be expected. Live each day with an open heart, a smile on your face and exuding goodness to others."
If you know of a winery with an unusual sideline, please
contact me