Former casino worker Matías Berrondo has crossed card games and wine tastings to produce unforgettable experiences for wine lovers in Argentina. Based in Mendoza, Argentina's most important wine region, Matías was also exporting his blend of wine and entertainment to Chile before the coronavirus pandemic hit wine tourism.
His ten-year-old company Jocus, from the Latin word for 'game', now runs the fun tastings as special events for wineries, for wineries' staff parties, as part of corporate team-building events, to promote a brand of Hungarian wines in Buenos Aires, and as a regular 'theatrical' event for wine tourists visiting Mendoza City.
"It's for wineries who want fun events," he explains. The games can be bolted on to a classic winery and vineyard tour, replacing or enhancing the tasting, or they can be special stand-alone occasions.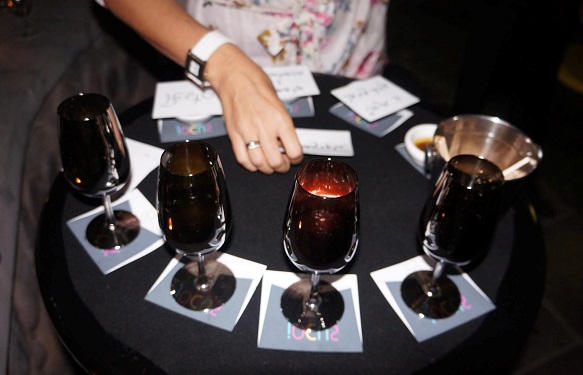 The idea was born at a wine fair in a casino hotel in Mendoza. When the casino was forbidden from moving its gaming tables into the wine fair, they tasked Matías with finding a solution. Drawing on his experience of working in casinos in Mendoza and Las Vegas, and his love of wine, he and his "creative friends" invented some tasting games.
These have developed into:
Blind Bet. Players challenge a sommelier at a poker-like table. Everyone has a black glass of unidentified wine, tokens and cards to play and accumulate. The tokens are related to harvest years and the cards distinguish grape varieties. Whoever collects the most tokens and cards wins the game. Even novices can do well by observing other players or betting on the sommelier.
MemoNose. Through smelling alone, players must identify and pair up repeated wines. For example, two Malbecs, two Merlots, two Syrahs and a couple of Chardonnays served in black or silver glasses. This game is about wine and olfactory memory. Again, players can play against a sommelier or other players.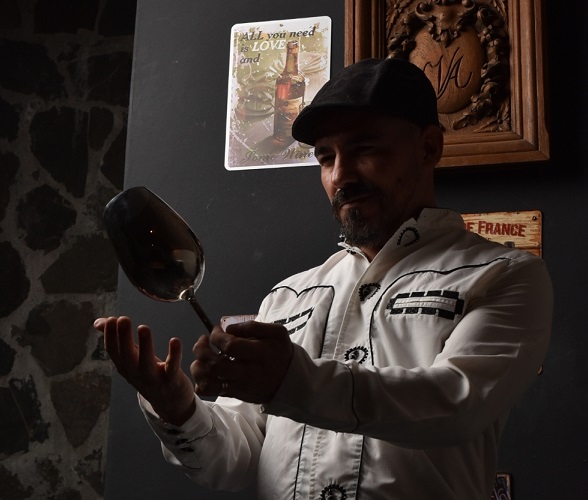 "It's a game, it's a tasting, at the same time people are having fun," Matías says.
Matías (
above
), who makes a little wine for restaurants in Mendoza, has also created his own blind wine tasting events, which he runs in a theatre-like space specially equipped for the activity.
The Tales of the Minstrel is a multisensory experience guided by a fictional character called Raphael Castellanos.
The 'performance' is for up to ten guests and happens twice a week in the tourist season.
Both the characters and the experience have been entirely designed by Matías, who changes the script every three to four months.
Participants sit blindfolded in special armchairs while the wine-related story unfolds, leading them to discover different wines and sensations. But they see nothing – so "their mind begins to create whatever's happening", Matías tells
Canopy
.
The most popular story last year was the history of Torrontés – told as a love story about how the red grape País met the sweet Muscat of Alexandria and produced Torrontés, with tastings of the two parent varieties as well as some Torrontés wines. Matías admits it's a mix of history and fantasy, but it keeps tourists entertained for one hour and 45 minutes.
The thing about doing an event completely in the dark is that guests taste the wines without preconceptions or prejudices as they cannot see the labels or prices. Each participant approaches wine in the purest way possible and being blindfolded enhances their sensations.
"I love it because people never understand what's going on but, at the end, they get it," Matías says.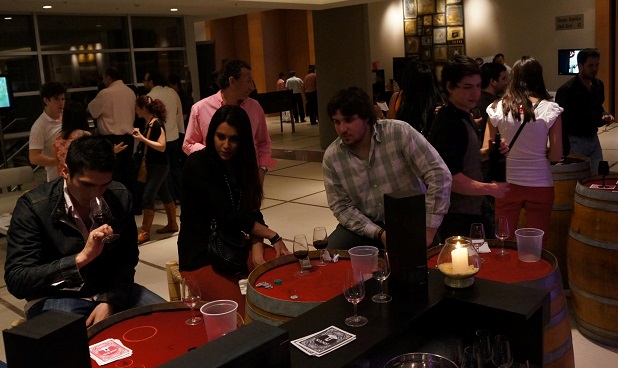 Matías also runs regular wine tourism experiences for two Mendoza wineries – Viña Alicia, a small winery owned by the Arizu family, and Trez Wines.
At Trez Wines, one of the partners also owns a winery in Hungary. mATT – as Matías is known in Mendoza wine circles – organises food and wine experiences for them, especially in Buenos Aires, to promote both the wines from Mendoza and Tokaj in an entertaining and relaxed way.
For Viña Alicia, which produces a very limited number of wines, Matías is the brand ambassador and generates wine tourism experiences that enhance the exclusivity of the wines.
The winery has a maximum quota of 20 visitors per month, as they only have a few bottles of wine left in their cellars. The visits are prearranged with the visitors according to the availability of both parties and do not have a specific time of duration, because they are adapted to the interests of the participants.
Depending on the season, visitors can witness or participate in the pruning, perform a technical grape tasting, learn about ampelography or visit the winery and cellar and listen to vinyl records specially selected for this beautiful corner of Mendoza (between the districts of Lunlunta and Drummond).
Another peculiarity of these tastings is that each wine is presented in a glass specially selected for it – from a choice of 60 different models. Matías is convinced that the terroir and the philosophy of the winery are enhanced with the use of the right glass. That is, when black and silver glasses are not required.
Photos provided by Matías Berrondo. For further information, visit
mATT's website
.