Australian winemakers have deservedly earned a reputation for innovation, and one particular Aussie winemaker's embrace of it is paying real dividends at his winery. Steve James, manager of winemaking and viticulture at Voyager Estate in Margaret River, gives us a revealing insight into the beneficial changes he has overseen both in the vineyard and in the cellar at the leading West Australian estate.
A big cricket-lover, it is actually another C-word that really excites James: clones. He has introduced new Merlot ones that have led to a 'phenomenal' improvement in quality of that particular varietal for the winery's Bordeaux blend. Another Cabernet Sauvignon clone is also looking highly promising, along with a new Cabernet Franc one, which may well raise Voyager's already high quality bar even further.
'We might even create a special Right Bank-style Merlot/Franc blend'
"We've done a lot of work with clones that is starting to come to fruition," Steve, who has worked at Voyager for over two decades, said. "We have two amazing new clones of Merlot we use for blending with Cabernet Sauvignon that are a revelation. One is from Italy called Q45+14, and the other – 181 – is from Bordeaux. The step-up in fruit quality is just phenomenal. It's chalk and cheese between the old high-yielding Davis clone that you had to put a lot of work into to get good wine. These new clones are just remarkable.
"As for the Cab Franc clone, which is M214 from Bordeaux, we will get our first crop off it in 2020. I've seen a little bit of fruit from it last harvest, and that looked super exciting as well. We might even create a special Right Bank-style Merlot/Franc blend when we have enough volume. The new Cabernet Sauvignon clone, 337, gives extra tannin and structure, as well as more flavour and concentration." 
In his endless quest for improvement, Steve is also experimenting with "doing our own clone" of Cabernet Sauvignon. "I went into our old block and did a heritage vine project," he continued.
More details of this
here
.
"I wanted to preserve some of this beautiful, old, what's called Houghton clone material. It goes back to the 1800s and came from South Africa into the Houghton winery in the Swan Valley. It got distributed out, and we were very fortunate we inherited an amazingly good clone of Cabernet. So, anyway, we went in and did a selection and I'm pretty certain we found the three best vines in that vineyard block. We got a bunch of three separate clones and started propagating off those, planting new clonal material. It's been a lot of work, and a long process – it's taken nearly five years to get where we are today."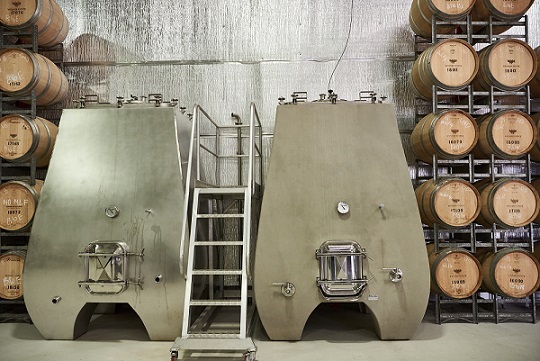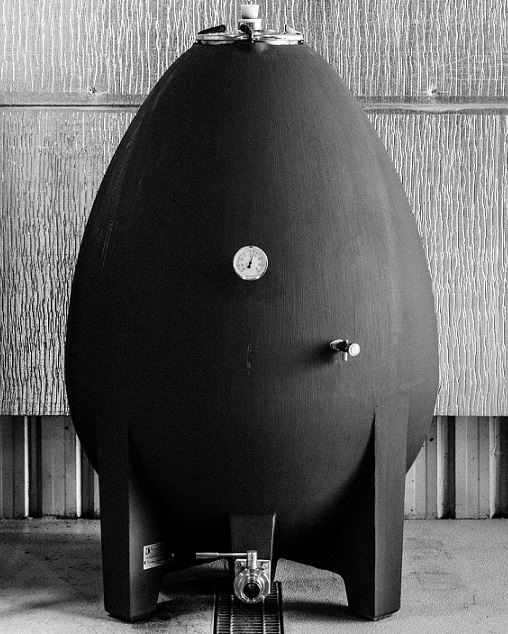 In the cellar, meanwhile, Steve has got pleasing results from new tulip-shaped concrete fermenters from Italy. "We're using a few new beautiful tulip-shaped concrete fermenters, about 2.5m high and holding three tons of fruit, that are working really well for the reds, mainly Cabernet Sauvignon. We've also got a stainless steel tank in exactly the same shape but we weren't sure if it was the shape or the medium that was contributing. Each has quite different influences: the concrete gives a more textured, earthy wine, while the stainless steel is brighter. We also put some Chenin Blanc in and that worked quite well. This next year, we'll chuck some skins in as well."
Mention of Chenin Blanc brings Steve onto Voyager's excellent new sparkling wine, a single varietal version of that grape made by the traditional method with six months on the lees and 4-6g/L dosage. "It's just been unbelievably successful," Steve chuckled. "You get a lot better sugar-acid balance than with Chardonnay. There's lovely green apple and light citrus notes, lower sugar and beautiful, crisp, natural acid. It's been selling well, and people have absolutely loved it in the UK, where it's been a real hit. In 2018, we made only a thousand dozen. In Australia, it's retailing for about AUD32 (about £20)."
'We've been using a machine grape harvester for botrytis control'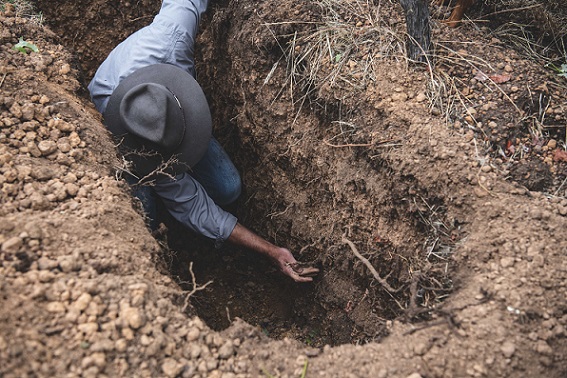 As for the vineyards, which will receive organic certification early next year, Steve has been delighted by a new ploy to counter botrytis. "We're lucky with our climate in Margaret River but we have had a bit of summer rainfall these past two years, leading to some botrytis," he added. "We've done a really interesting experiment last growing season, which we'll look to do again this year, using a machine grape harvester for botrytis control. We go through and run a couple of rods of a harvester over the top. Basically, it blows a lot of the rubbish out of the bunches, and it chops off tiny little shot berries that can harvest botrytis spores. The results were remarkable – absolutely unbelievable. We're also using naturally-occurring fungi to compete with the botrytis."
'It's a question of trying to work with nature'
Another issue in the vineyard for James used to be garden weevils, but conversion to organic farming has helped control them. "One of our biggest concerns about going organic was not being able to use insecticide against these armour-plated weevils, which are voracious feeders on grapes and leaves. The really interesting thing is that because we're now encouraging flowers and plants to grow through the spring between the mid-rows, the beneficial insects are coming in and predating on the weevil eggs, which are laid under the vines. We're finding we're getting less weevil problems than when we used insecticide. That's been a complete revelation for us.
"Another key reason for going organic is we started to get mealy bugs, a vector for virus spread, with insecticide. With none used any more, the mealy bugs have disappeared. In the long term, our vineyards are in far better shape than they were with conventional practices. So it's a question of trying to work with nature rather than controlling it. Nature can be your friend."
This is the first in a series of three articles on innovative winemakers from Australia. Next issue: Chester Osborn. Make sure you don't miss it. Sign up for Canopy for free here.