There have been some subtle changes to the way Australian winery Petaluma makes its benchmark Chardonnay since winemaker Teresa Heuzenroeder stepped into Accolade Wines' historic Tintara facility in McLaren Vale last year.
But the changes have been well received by international critics. The Petaluma Piccadilly Valley Chardonnay 2021 was awarded a gold medal and the South Australian Chardonnay Trophy at this year's International Wine Challenge, the world's most rigorously judged wine competition.
"Chardonnay is my passion – both still and sparkling," Teresa says during a lunch to introduce Petaluma's 2022 releases. "And Adelaide Hills is a very special place to grow Chardonnay, so we're really just trying to focus on that vibrancy and keep that in the wine."
Teresa, who grew up in Adelaide and took on the Petaluma and Croser brands after 26 years at Yalumba, explained the process and recent changes to me…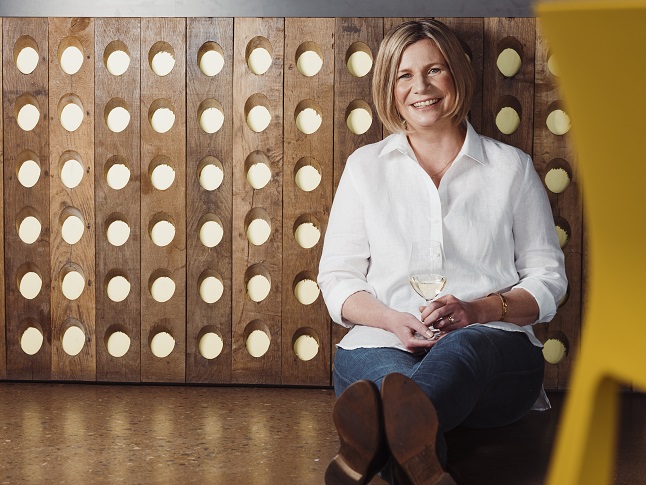 The handpicked grapes were whole-bunch pressed whereas Teresa's predecessor Mike Mudge, who had been at Petaluma and Croser for more than 30 years, used only a small component of whole-bunch-pressed grapes, preferring to destem and crush them. Previously they were cold-settled for a week, now it's 24 hours before being racked from tank to barrel for fermentation, keeping parcels separate until the final blend.
The must is still fermented 100% in barrels (about 30% new), but predominantly French oak barriques and only a few hogsheads. Most of the barriques are from French cooper Dargaud et Jaeglé, but they are "adding complexity" with oak from other coopers.
Teresa has introduced some wild ferments but most of the barriques are inoculated with commercial yeasts.
As the wines reach the end of fermentation, they are inoculated for MLF. "No change in 2021," Teresa comments. However, Teresa points out, "they were arrested quite early – only partial MLF went through. I didn't like the direction they were taking so we stopped them reasonably early – equivalent to around 20% of the blend. This could possibly be lower than previous vintages."
She adds: "I typically haven't been a big proponent of malo in Chardonnay but the 2021 vintage had a lot of high natural acidity so we did inoculate for malo but we stopped them while they still had that great balance of freshness versus texture and weight. For me it's all about keeping that vibrancy and that freshness in the wines."
At the end of MLF, the wines received 30-40ppm SO2 "to maintain freshness and then tweaked at bottling as required".
The barrels were then topped up, with bâtonnage every couple of weeks until barrel selection and blending in December (after eight months on lees).
The final blend comprises grapes from six or seven parcels within 10 minutes' drive of each other – "but they all have different clones," Teresa points out, depending on which decade they were planted in.
The wines were stabilised and filtered before bottling.
Moving forward, Teresa says they plan to play around with more solids in the ferments, increased use of wild yeasts "to increase texture and complexity", and they are also looking at introducing a few new coopers and refining the current selection from long-time favourite Dargaud et Jaeglé.
The aim remains the same, though, and that is to make wines that are "elegant, balanced and speak of where they come from".
Alc:
13.5%
RS:
0.5g/L
TA:
7.66g/L
pH:
3.23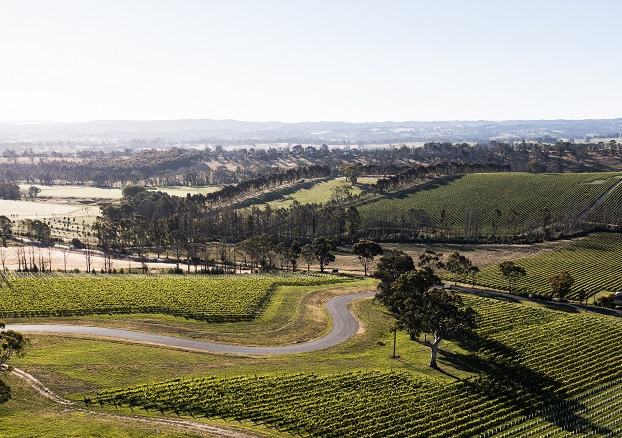 'Baby version'
As the tasting progresses, I get to try three Chardonnays with Teresa, drilling down to site from Adelaide Hills (
above
) to Piccadilly Valley to The Tiers Vineyard, the first vineyard planted in the Adelaide Hills region in the 20th century. As we move down the line, from White Label to Yellow Label to single vineyard, the wines become increasingly complex.
The "fresh, ripe, vibrant, modern" Petaluma Chardonnay Adelaide Hills 2021 was fermented with commercial yeasts in French oak barriques, hogsheads and stainless-steel tanks. Like the Piccadilly Valley, it underwent partial malolactic conversion.
"We really want this wine to showcase Adelaide Hills, which is a great place to grow Chardonnay. But it's not overly complex, it's just a great drink to pair with food and for people to enjoy, and get to know the Petaluma philosophy and style. It's kind of a baby version of where we want the other Chardonnays to be," Teresa explains.
Teresa says she would have preferred to keep the wine on lees a little longer, but she was pushed to get it to market "because 2020 was such a difficult vintage with low crops and bushfires".
The "elegant and retrained" Piccadilly Valley Chardonnay 2021 finishes with a lingering grapefruit pith acid drive. Teresa comments: "I love using that description for Chardonnay." But she admits some of her colleagues use "pithy" as a negative. "But for me it sort of gives you that impression of the phenolics as well but in a nice way, adding texture and savouriness to the wine but also freshness to it."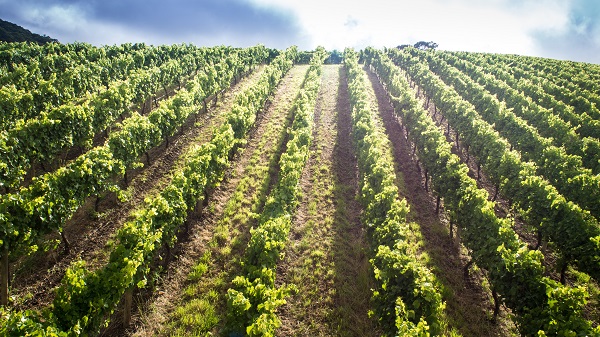 She says grapes from the beautiful Piccadilly Valley (
above
), the coolest viticultural region in South Australia, ripen up to three weeks later than the rest of the region. "It's very special and produces very distinctive fruit characters and weight," she says. "You can see when you go from the White Label to the Yellow Label there's an increased depth of fruit concentration and complexity and dimension to the wine."
The Petaluma Tiers Chardonnay 2019 comes from a site recognised as pioneering the cool-climate wine industry in South Australia. In the centre of the Adelaide Hills, the Tiers Vineyard was planted by Brian and Ann Croser in 1979 because Brian had identified the Piccadilly Valley as one of the best places in Australia for Chardonnay.
The fruit from this vineyard is picked about two weeks later than a neighbouring vineyard which provides grapes for the Piccadilly Valley wine. "There's something very special about this site; it just has a longer ripening period," Teresa says. "The sugar accumulation is really quite slow and even."
After destemming, crushing and chilling, the 2019 was inoculated with commercial yeasts, but Teresa plans to introduce an element of wild ferments "because I think it adds more texture". Fermentation and maturation (nine months on lees) were in French oak barriques. The final blend is a barrel selection which underwent cold stabilisation and filtration before being bottled in January 2020.
It's a wine of great finesse, restrained fruit concentration and subtle oak complexity.
Alc:
14%
RS:
0.82g/L
TA:
6.2g/L
pH:
3.12
As we enjoy these high-quality New-World Chardonnays, Teresa is asked about Old-World equivalents.
"I think we can take some benchmarks from the Old World but really we're making wines in our region that reflect its soils and vineyards, and I think it's dangerous to try and compare because you're not really comparing the same thing. The terroir and the climate… there are so many differences," she replies. "The same variety but that's about it really."
The best Chardonnays from IWC 2022.