Buttery-style Chardonnays are slipping back into fashion.
At least at Napa Valley winery CK Mondavi and Family.
Pam Novak, the winery's senior marketing director, tells
Canopy
: "While the demand for buttery-style Chardonnay has had its ebb and flow over the years, our market research tells us that this flavour profile has made a comeback not only in the CK Mondavi and Family price range at SRP $6.99 per bottle, but in higher price points as well. Chardonnay has been a leading varietal for decades and now, buttery-style Chardonnay gives more range to an American favourite.
"Wine lovers are looking for an affordable, easy-going Chardonnay that still has a lot of richness and flavour – and that is exactly what our Buttery Chardonnay offers."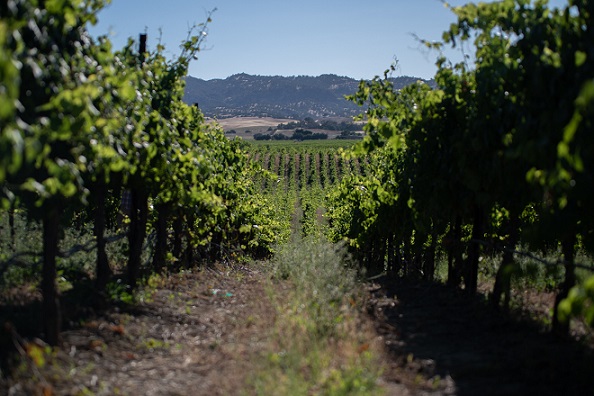 The Buttery Chardonnay is one of two "bold" new wines added to CK Mondavi and Family's line-up this spring; Dark Cabernet Sauvignon is the other.
"We're excited to be able to highlight multiple expressions of these popular varietals, and to give our fans more options to explore," head winemaker Randy Herron says. "Each wine stands on its own and will complement different meals and appeal to different taste preferences. I also like to sample them side-by-side, which makes the distinct flavour profiles even more pronounced."
Buttery Chardonnay has aromas of fresh citrus and melted butter, and flavours of vanilla and buttercream. The rich, creamy flavour and lush finish is created through malolactic conversion, while a new oak-ageing regime brings out notes of maple and brown sugar. It's in stark contrast to CK Mondavi and Family's original, 'classic' Chardonnay, which has no MLF and is crisper, with flavours of fresh apple and pear, and only a hint of oak.
'We use a very specific malolactic bacteria that produces high levels of diacetyl'
"We use a very specific malolactic bacteria that produces high levels of diacetyl, which gives that very buttery flavour component," Randy explains.
Randy, who joined CK Mondavi and Family in September 2018 with 22 years of winemaking in his back pocket, adds: "When crafting the Buttery Chardonnay, I take a bolder approach with malolactic fermentation to get those buttery notes for this popular style for which the varietal can be known. I also age the wine with a unique oak profile that is totally different from our classic Chardonnay which lends itself to richer and stronger butterscotch and brown sugar flavours in the wine."
Regarding the oak regime, Randy says: "We conducted oak trials with over 30 different oaks to get very specific, desired butterscotch and caramel flavours in the taste profile. The Buttery Chardonnay spent approximately two months in 100% French oak. The toast level of the French oak is medium."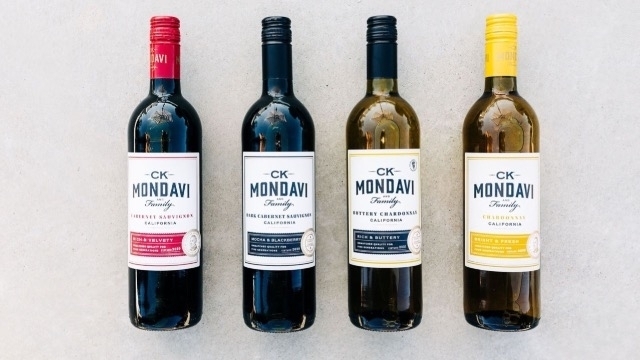 The new Buttery Chardonnay also features a thermochromic label, which changes colour from cream to golden yellow when perfectly chilled, at approximately 12.7°C (55°F).
CK Mondavi and Family's new Dark Cabernet Sauvignon is recognisably richer than the winery's classic Cab. Ruby red in colour and full-bodied, the Dark Cabernet Sauvignon offers vibrant black fruits and notes of mocha and coffee, compared to the classic's brighter notes of cherry and baking spice.
Pam says: "We're always on the lookout for ways to delight our customers, and these two new wines give fans even more reason to choose CK Mondavi and Family."
In addition to the Buttery Chardonnay and Dark Cabernet Sauvignon, the CK Mondavi and Family collection includes Moscato, Pinot Grigio, Sauvignon Blanc, Chardonnay, Cabernet Sauvignon, Merlot, and Red Blend, all for a suggested retail price of $6.99 for a 750ml bottle, and $13.99 for a 1.5L magnum.
CK Mondavi and Family has 1,850 acres of vines (Sauvignon Blanc, Chardonnay, Merlot and Cabernet Sauvignon), and buys fruit from other California growers "utilising sustainable farming techniques".