The countdown to the new World's Best Vineyards' list begins next week.
Now in its third year, the World's Best Vineyards list – promoting wine tourism around the world – returns with three key events:
The live countdown of 2021's Top 50 on September 20;
The first unveiling of those wineries in the Top 51-100 on September 13;
An auction of experiences at top wineries to raise funds for wine producers whose livelihoods were destroyed by the recent flooding in Germany's Ahr region.
The Top 50 announcement will be a hybrid event this year, hosted at
Schloss Johannisberg
in Germany (number 12 in the 2020 list). Viewers from around the world can tune in to view the countdown on
YouTube
at 18.00 CET on September 20.
The list showcases the very best of wine tourism and aims to elevate the visitor experience in the vineyards and surrounding areas. Nominations come from a 'voting academy' comprising more than 500 leading wine experts, sommeliers and travel journalists who submit their preferred choices based on factors such as the quality of the overall experience, ambiance, cuisine, activities, scenery, staff, wines, and value for money. The results are then collated and converted into the Top 50 list.
Andrew Reed, managing director of the wine and exhibitions division at parent company William Reed, commented: "We are incredibly excited to be able to celebrate this year's World's Best Vineyards Top 50 in person and online. The hybrid event means we can show-off the very best vineyards from across the world to a larger audience and we are very proud to be revealing some new and exciting vineyards this year. We are incredibly grateful to the German Wine Institute for their support, and we hope that the event and online auction can raise awareness as well as financial support to those affected by the damage in the Ahr region."
With the recent flooding and devastation in this German wine region, there will be an online auction ahead of the ceremony to raise funds for the vineyards and winemakers affected.
Taking place from September 17-20, bidders will be able to make offers on exclusive experiences and rare wines, with many donations coming from wineries included in last year's Top 50 World's Best Vineyards list.
All proceeds from the charity auction will go to the German Wine Institute's Ahr Flooding Donation Account and the funds will directly benefit the Ahr winegrowers. Bidders should visit
www.worldsbestvineyards2021auction.com
to register for the auction.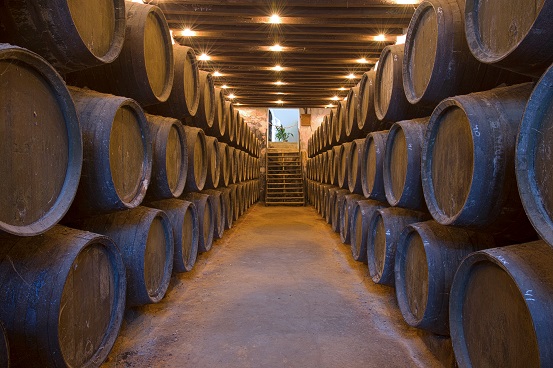 Lots include:
An exclusive visit to the vineyards of González Byass in Jerez and Bodegas Tío Pepe winery (above), including an extensive tasting and a one-night stay at the newly opened Hotel Bodega Tío Pepe, the first Sherry hotel in the world;
A private tour and tasting at Château Smith Haut Lafitte and lunch with owners Florence and Daniel Cathiard;
A two-night luxury stay and opportunity to create a blend with chief winemaker Cristián Vallejo during VIK Winery's 'The Art of Winemaking' experience;
A gift box of three top wines from Domäne Wachau's single-vineyard Achleiten, including its 1969 Grüner Veltliner Auslese Ried Achleiten.

Other wines on offer include:

A magnum of Vin de Constance 2017 from Klein Constantia Winery;
A magnum of 2008 Henschke Mount Edelstone Single-Vineyard Shiraz;
Six Soalheiro wines showing the evolution of its Alvarinhos since 2014;
Six bottles of Petit Clos Albariño 2020 from Bodega Garzón;
Six bottles of the Cabernet Sauvignon-led blend Viu Infinito from Viu Manent;
A wooden case containing three Quinta do Crasto 2017 wines;
Three bottles of Montes Taita from different vintages – two of which have not yet been released on the market;
12 bottles of Jardin Secret from Lebanon's Chateau Cana – the only wine featuring the indigenous Sobbaghieh grape.
Andrew added: "We have been blown away by the generosity of wine producers and companies across the globe who have donated to this extremely worthy cause. From once-in-a-lifetime experiences to outstanding, rare wines, this is an event not to be missed!"
For the first time, there will also be a countdown of the 51-100. This list, which includes wineries which have dropped out of the Top 50 as well as those starting to get noticed, will be released on
Youtube
and social media at 18:00 CEST on Monday, September 13.