An Alsace winery is offering qigong classes in its vineyard before tastings.
This has several benefits, according to the domaine:
The breathing exercises relax customers
They stimulate the senses, making the wines taste better
You can charge for the experience and combine it with a tasting
It attracts customers who are open-minded
The unusual approach is a great way to gain publicity.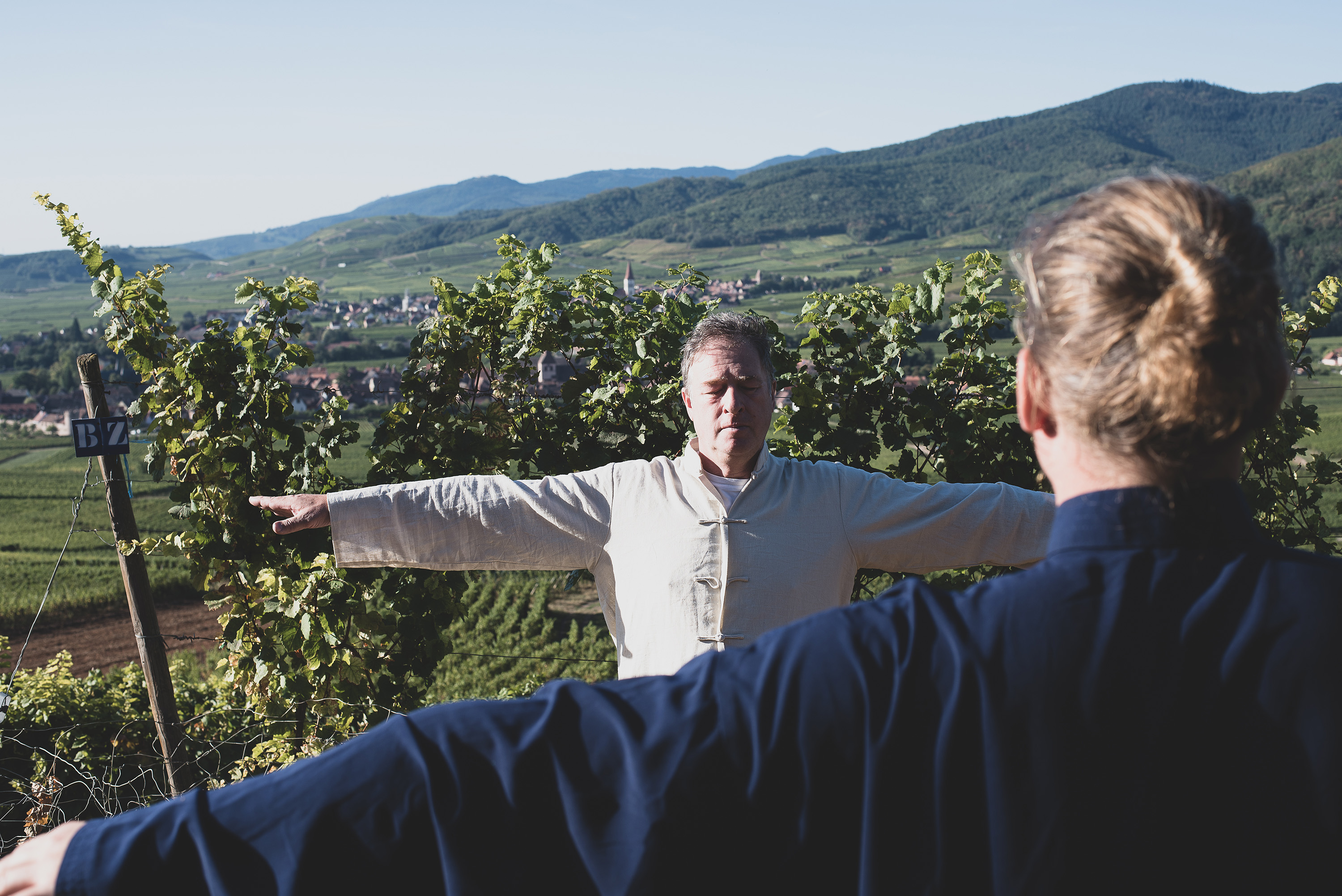 Philippe Blanck, 59, teaches qigong – Taoist breathing, meditation and slow movement exercises – among the family vines at Paul Blanck & Fils in Kientzheim.
His 'Geosensorial Tasting' is billed as the winery's "most intriguing and fascinating experience".
Philippe takes two or three groups a week (of four to 25 people) into the vineyards – more than 35 hectares of vines spanning five Grands Crus and four lieux-dits.
While overlooking the pretty village of Kientzheim, he coaches the group on "controlled breathing, how to promote calmness, inner peace and harmony".
"As your breathing opens, your perception is enlarged and the tasting sensations are fuller," he says. "This experience helps you discover in a different way these beautiful wines."
After the qigong (pronounced
chee-gong
) class, the guests taste two or three wines in the vineyard, and another ten or 12 in the tasting room. "It's up to the enthusiasm of the participants," Philippe explains.
The experience takes a couple of hours and they charge €20 per guest.
'When you relax and open up, the perception of the wine is totally different'
"It's a great experience for the people," Philippe told
Canopy
. "When you relax and open up and you just clear your mind and focus, the perception of the wine is totally different. So for people who have never experienced this, it's just a miracle."
Philippe says the experience is particularly popular with Chinese and American tourists, and "for curious people who want to do new things".
An added benefit for him, he says, is that "it makes the wine-tasting great because we have open-minded people".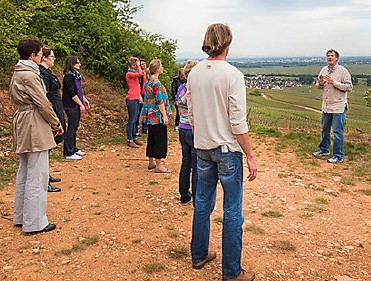 This unusual experience has also gained the winery good exposure on radio, television and social media. And it is promoted on the Kaysersberg tourist office's
website
as part of its oeno-tourism offer 'La Paranthèse Vigneronne'.
The winery also offers:
Tutored tastings for groups of six or more, introducing them to the region's seven classic grape varieties (€10 each);
Prestige tastings of 10-15 wines from the historic estate's private collection, based on themes such as terroir, late harvest and ageing (€30 each);
Terroir tours – revealing "how Grand Cru terroirs come into being", followed by a tasting which shows how the soils influence the wines' character, aromas and taste (€20 each).