'There are still huge opportunities for wine producers, as long as they respond to what consumers want rather than focusing on what they believe they want'

The unforeseen impact of Covid, the unpredictability of the Trump administration, and the ambiguity of Brexit may now be in the rear-view mirror, but I can't remember a time where we have faced more personal, professional and political uncertainty! A shaky economy and diminishing alcohol sales from Millennials and Gen Z pose further challenges for the wine industry, which needs to serve consumer demands to stay relevant and profitable.


Distribution
Major retailers have traditionally held the power within the wine industry, largely dictating price, promotions, and range. However, spiralling costs of wine, dry goods and energy is challenging this normality (and the trading structure it provides). Supermarket trade is changing due to the rise of discounters, such as Aldi and Lidl, which continue to attract price-conscious customers – an expanding demographic in this cost-of-living crisis. Furthermore, strengthened ecommerce and social media platforms, including Amazon's Inspire and TikTok Shop, are giving brands more opportunities to drive online and direct-to-consumer sales. The key is to prioritise the channels that reach target audiences.
Exploration
Innovation is difficult to do well but is paramount to sustain consumer success. It is easy for producers and brand creators to focus on products that will impress the world of wine, rather than the drinkers. Insular thinking leads to 'industry-led' new products and designs, which can easily fall flat when they enter the market. Tracking sales figures will identify potential for growth in surprising places, helping to deliver wines and formats that fit consumers' preferences.
Romanian wines are gaining popularity. Germany, The Netherlands and the UK are the top three destination countries, and the US is now the fifth biggest importer. Renowned producer Cramele Recas achieved 145% YoY growth in the UK for the country's most-planted grape variety, Feteasca Regala ('Royal Maiden'). Similarly, sales of the producer's Orange Wine have rocketed by more than 1,000% over the last 52 weeks, underlining opportunities with more unusual wines.
Moderation
Influenced by movements including Dry January and a move from consumers to prioritise health and wellbeing, more people are drinking less. In response, the industry has developed fantastic offerings in the low- and no-alcohol category. Although this trend is not specific to 2023 and has been gathering momentum over the past few years, products that cater for moderation continue to benefit from strong investment for innovation. No/low is successfully attracting new, existing and lapsed customers into the beer, wines and spirits category and there are still plenty of opportunities for producers to grow the market.
IWSR, the London-based alcohol market research institute, estimates that consumption of dealcoholised wine, sparkling wine, beer, cider and spirits – and their alcohol-reduced variants – will increase by a third by 2026.
Premiumisation
Consumers may be drinking less but they are drinking better and therefore spending more on every bottle. Looking at categories within wine, the segments with higher average prices have continued to dominate growth. Malbec and Sauvignon Blanc, grapes associated with Argentina and New Zealand respectively, have been positive stories over the last few years. Malbec, in particular, continues to grow apace.
The UK Prosecco market has been in very gradual decline for the past three years, the US has overtaken it to become the largest export market for the first time in over a decade. However, the premium Prosecco segment has been growing continually since 2018. This is set to carry on in 2023 despite further market pressure likely pushing up Prosecco prices by another 50p-£1 on the shelf.
Familiarisation
Brands such as Laylo have done an incredible job to elevate bag-in-box wines, especially as this requires challenging negative perceptions for both trade and consumers over the quality of wines sold in this format. Consumers are predisposed to a 75cl glass bottle, or a magnum at times of celebration, but this needs to change with questions over supply and sustainability. The industry has had a short, sharp shock with the previously taken-for-granted glass supply chain. Glass has become scarce leading to hoarding and stockpiling. Producers are even eschewing branding and bottling their product in the wrong colour glass, just so they have something to sell their wine in.
The case is being made for PET bottles, with substantial data suggesting their carbon footprint is now less than glass when you factor in weight, manufacturing cost and transportation versus the ease of recyclability. Germany has already adopted PET in major supermarkets.
Whilst there is definitely a desire from the industry and customers to stick with the familiar glass bottle, the fact is simple: there might not be any glass to sell wine in by the end of 2023. Clearly consumers need to be educated fast about the benefits of wine boxes, cans and paper bottles to overcome dips in sales due to new packaging material choices. With consumer attention on the environment, there is even scope for growth in glass-free packaging and igniting consumer interest through messages of sustainability and innovation.
Celebration
I have come to believe that the only thing bad for sales of sparkling wine is apathy. From the growth we have seen in Prosecco around the world (+25%) since 2021, and the recent news that shipments of Champagne hit a 15-year high in 2022 (Comite Champagne/
Drinks Business
), it is clear that occasion drives sparkling sales. Life events, personal milestones, gifting and the relatively new "treat yourself" phenomenon benefit the category. In times of uncertainty, consumers are easily encouraged to celebrate the everyday successes, which gives producers and retailers opportunities to develop gifting and sharing products.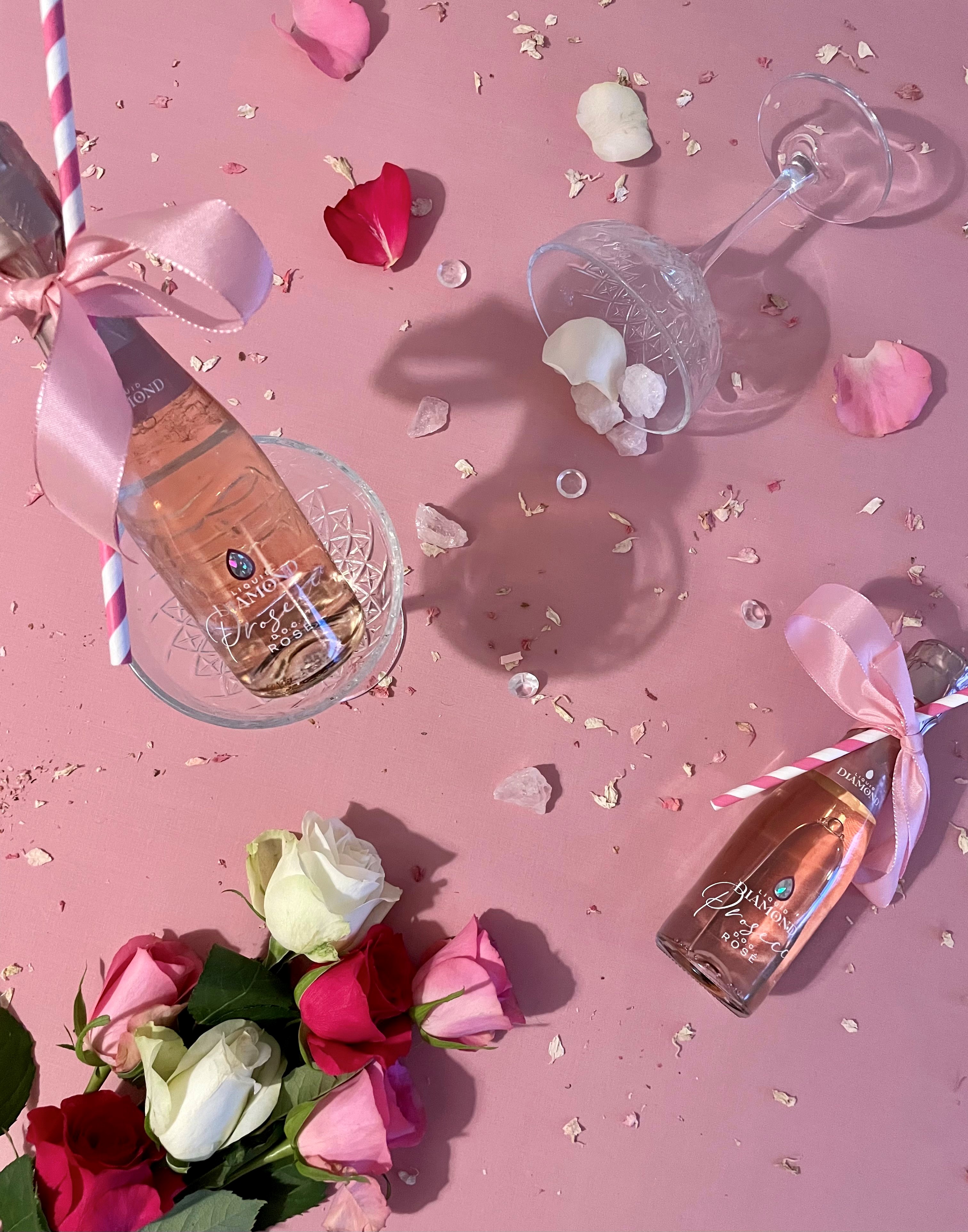 Undoubtedly, 2023's wine market will be a strange and difficult place. New technology and changing shopper behaviours continue to challenge long-established trade sales practices. Yet there are still huge opportunities for wine producers, if they respond to what consumers want rather than focusing on what they believe they want. Creating wine brands that appeal to shoppers who look for aesthetics as much as taste and investing in brand story to capture attention will drive success.
About Beyond Wines
Beyond Wines is a UK-based distributor founded by Alex Green and Matt Johnson. It is run by them as well as director Stuart Bond. They are three members of the senior team behind i heart wines and Freixenet and have over 60 years' combined experience in the wine trade. Beyond Wines' portfolio includes pillar brand Liquid Diamond, created to make wine more accessible to the social media generation, and they also act as the UK agent to several internationally acclaimed wineries around the world.