For wineries, and the world, regenerative farming offers the hope for a truly sustainable future. The United Nations has called it "one of the most effective ways to make food systems more sustainable; and to build a safer, cleaner, more inclusive post-Covid world" and "part of a holistic response to some of the greatest challenges to planetary health – helping to cut waste, reduce emissions and stop the pollution of natural environments."
As owner of California's first 'Regenerative Organic Certified' (ROC) winery, I can attest to its ability to produce healthier soils, more resilient grapevines and, yes, better-tasting wines.
'I can attest to its ability to produce healthier soils, more resilient grapevines and, yes, better-tasting wines'
If you are unfamiliar with regenerative farming (also known as agro-ecology), it is a term that encompasses a group of agricultural processes that together seek to restore soil health, use the soil as a repository for atmospheric carbon, reduce tillage and the use of chemicals, and establish agriculture as a part of the big-picture solution to societal problems like loss of topsoil, resource scarcity, and climate change. Although the term "regenerative" isn't itself a protected one, its standards have been added to the United States organic standards to create the
ROC program
, which I am convinced will become the gold standard for farming, in wine and more broadly in American agriculture.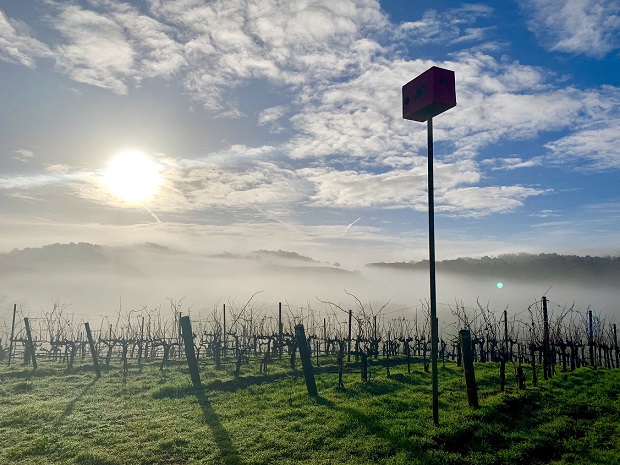 Weaknesses of sustainable, organic and biodynamic farming
The ROC standards address the major weaknesses of all three pre-existing categories. Taking them in turn:
Sustainable
is important as a concept, but problematic in its execution, because it's not a protected term. Anyone can claim that what they are doing is sustainable. Yes, there are "certified sustainable" programs, but each certification has its own criteria for measuring how the applicant advances the goals of reducing environmental and social impacts of grape growing. That's confusing enough. Worse, most of these programs lack rigor. It's possible to be certified sustainable while still using Roundup. Or while spraying with pesticides. How sustainable is that, really?
Organic
is the oldest and best understood category of socially-responsible farming. It is overseen by a government agency (the USDA in the United States) that sets standards for the use of the term through the
National Organic Program (NOP)
standards. As defined in the NOP, organics is farming without using chemical herbicides, pesticides, additives, or fertilizers. That's easy to understand, but a narrow definition of great farming. You may be tilling every row, and producing the same or more carbon emissions and topsoil loss than chemical farming. That's not the NOP's focus. You might be exploiting your workers. The NOP doesn't concern itself with that. You might be flood irrigating a water-intensive crop in an arid climate. Although most of us would agree that's not a good use of agricultural or societal resources, as long as you're not using chemicals, you can still be organic.
Biodynamics
sets out a holistic plan for creating a healthy and resilient farm unit by fostering biodiversity, increasing soil fertility and microbial activity, reducing tillage, and replacing monoculture with biodiversity. It is a trademarked term administered by an international organization known as
Demeter
, which gives it rigor and uniformity. The downsides of biodynamics are twofold. One, it has some of the same limitations as organics in that it doesn't mandate farmworker welfare, or resource use reduction. Two, it's written by an Austrian philosopher with little first-hand farming experience, whose writings spend more time talking about cosmic and spiritual energy than they do agriculture, and the fact that many of its prescriptions are couched in mystical terms limits the audience willing to adopt them. Despite this, biodynamic principles underlie much of regenerative farming and some of the world's greatest vineyards hold biodynamic certification.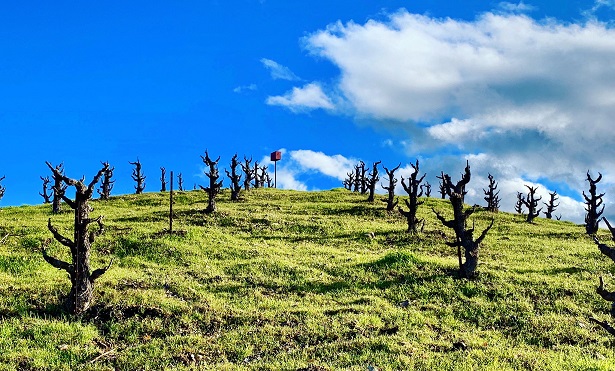 Tablas Creek: the head-trained, dry-farmed block Scruffy Hill (above). Below: The impact of grazing flock.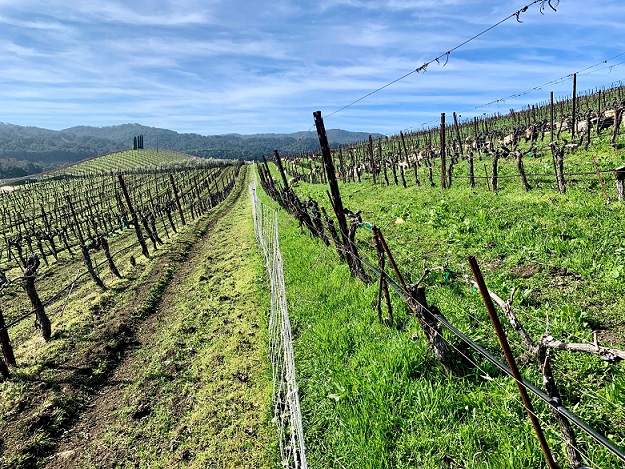 Regenerative Organic Certification
Regenerative Organic Certification
begins with the soil health and biodiversity core of biodynamics (plus measurable metrics minus mystical language), adds the prohibition of chemical inputs from organics, and incorporates the focus on resource use, animal welfare, and farmworker equity from the best of the sustainability certifications. Because ROC is trademarked and administered by the nonprofit Regenerative Organic Alliance, its standards are uniform and international. And because it includes the word "organic" it must follow the NOP standards, which means, among other things, that a winery using the ROC seal on their wines needs to follow the NOP's limits on sulfite additions.
That's why you should get to know ROC
That's why you should get to know ROC if you believe that great grapes can only be grown on healthy soils, or you want to know that the wine you're purchasing is made with the highest standards for the winery's workers and community and the maximum attention to conservation of water, energy, and ecology.
And our experience with how these practices translate to wine quality has been a tremendously encouraging one. When we converted our first 20-acre slice of the vineyard, previously farmed organically, to regenerative farming in 2010, we expected that the benefits would be long-term. Instead, the wines from those blocks floated to the top of our blind tastings the very first year. When it happened again in the 2011 vintage, we decided to transition our entire vineyard to regenerative farming. By 2016, we had achieved this, and I don't think it's a coincidence that we're on the best sustained run of quality we've ever seen, across six quite different and often challenging years.
'We're on the best sustained run of quality we've ever seen'
Even better, the ROC program isn't wine-specific. There are ROC protocols for everything from row crops to cotton to orchards to livestock to chocolate. That points the way for agriculture to be a part of the solution to some of our biggest current and future societal challenges. And without contributions from agriculture – and the roughly 30% of the Earth's surface it represents – many of those problems may not be solvable.
Jason Haas is the second-generation proprietor of Tablas Creek Vineyard, in Paso Robles, California, which was the first winery in the world to achieve ROC status in August 2020.