It's snowing in the Andes. Sergio Casé, chief winemaker at Argentine winery Trapiche, smiles. "We are very happy with this news," he tells me.
It's the start of spring in Mendoza and the cherry tree in Sergio's garden has started to flower. In downtown Mendoza, they have gone more than 100 days without rain and the streets are very dusty.
Drought, water, rainfall and climate change are serious issues here. They rely on the meltwater from the snow. The meltwater makes grape-growing possible in this semi-arid landscape.
Trapiche, located at the foothills of the Andes, in Mendoza's Maipú region, has moved from the traditional flood irrigation to drip irrigation in its own vineyards in response to water shortages. But it's only a short-term solution.
"Every year we have less water from the mountain," Sergio sighs.
I've called him to discuss Trapiche's Malbecs, as Trapiche is reckoned to be the world's largest producer of Malbecs, and also to congratulate the winery on being in the World's Best Vineyards Top 50 again. Last year they were no50; this year they have climbed 32 places to no18 – making this historic winery the highest climber in the new
list
. 

An increasing number of wineries on the list are biodynamic and I notice the restaurant garden at Trapiche and 6ha of Malbec close to winery are farmed biodynamically – with llama, sheep, chickens and cows roaming the vineyard (
above
). I wonder if they are about to expand biodynamic farming methods to the rest of their vineyards.
Sergio says "it's too complicated" as they have 1,255ha of their own vines and source from a total of 6,650ha, covering a wide range of locations that now stretch east to the Atlantic Ocean. But Sergio concedes they are expanding their organic practices.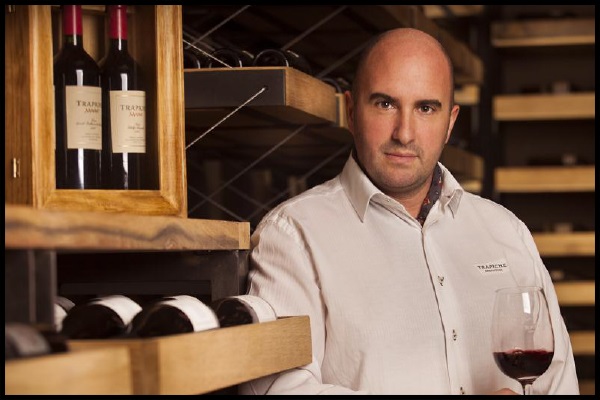 We open the first of the three Malbecs we're tasting together, the Trapiche Oak Cask which, at $10 a bottle, is described as "the pinnacle of quality to price".
The grapes for this wine come from vines at 2,460-3,608ft above sea level.
Selected clusters are fermented in concrete vats and stainless-steel tanks using commercial yeast. The fermentation usually lasts 15-18 days, with a maximum temperature of 26-27°C. "I like this condition because it gives a better impression in terms of the fruity character," Sergio (
above
) explains.
To boost the extraction, there are up to six daily pump-overs during the fermentation.
Sergio and his team – who work under director of winemaking Daniel Pi – taste each tank daily to decide "when we feel the tannins are okay". Then, the wine is racked from solids for six to nine months of barrel-ageing before blending. This is quite a traditional Malbec. Generally, Sergio says, Trapiche has been using less oak over the past 20 years – but using better oak from better coopers. Sergio prefers Burgundy's "low fire, long time" style for Malbecs. "I feel it's better for the fruity character, it's not too smoky."
He adds: "In general, we love a little more fruity character. The wood character must complement the wine, it's not the character."
It's a significant change in mindset for Trapiche, the flagship winery of the Peñaflor group – as this was among the first Argentine wineries to bring French oak barrels into the country.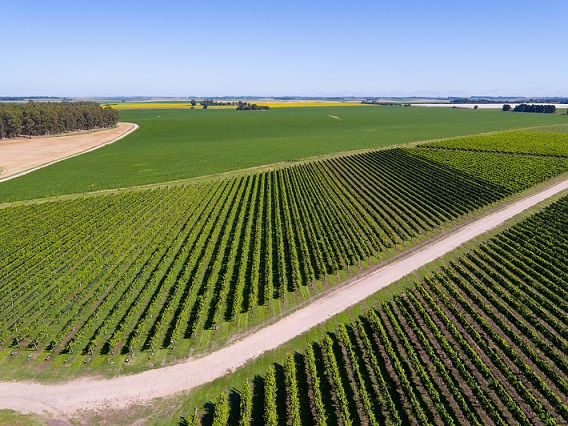 The next wine, from the Trapiche Medalla line, is a big step up pricewise. This $20 Malbec comes from older vineyards (over 35 years old), with lower yields. But the winemaking is still very traditional.
Arguably Argentina's first premium wine range, Medalla started with a Bordeaux blend in 1983 to mark the wine estate's 100th anniversary – but has expanded to include Malbec, Cabernet Sauvignon, Sauvignon Blanc and Chardonnay varietals, in addition to red and white blends. Back then, the red grapes came in with 13% potential alcohol, now it's 14-14.5%, plus increased tannin, colour and concentration.
However, the winemaking is similar. There appears to be plenty of new French oak influence here, adding notes of toast, coconut and vanilla to aromas of red berries, plums, cherries and raisins.
The main differences with this Malbec are:

The grapes come from even higher vineyards (3,500-4,000ft above sea level) in Tupungato, Uco Valley.
The must is fermented in concrete vats dating from 1912, when the beautiful Florentine building (below) was erected.
Native yeasts are used. "I love to obtain more pure and better characteristics of the terroir," Sergio, a fourth-generation winemaker, states.
Most of the wine is aged for 18 months in French oak (a mixture of first and second use), but one portion also goes into a 6,000L foudre.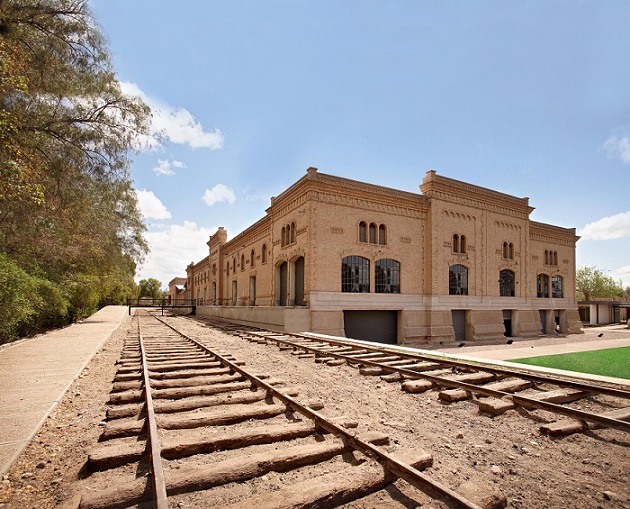 Foudres are used more in the top-of-line Terroir Series, which has been honouring three specific growers and vineyards in a series of Malbecs since the 2003 vintage.
I'm tasting the Malbec from Finca Coletto, a 1.35ha plot where the vines date from 1945.
It's a deep and intense red-violet colour, with aromas of red fruits, plums, black cherries, blackberries and blueberries. There's less obvious oak influence here.
This $40 wine is fermented mainly in a concrete tank using native yeasts. The fermentation usually lasts for more than 25 days at Sergio's favoured 26-28°C temperature. What's interesting with this wine is that about 15% is fermented in a square stainless-steel tank and a further 10% in a concrete egg (they have 1,000 and 2,000L versions). "The concrete egg is very interesting because… when all the solids go up, the top part of the egg acts like a press, a natural press," Sergio says. "And it extracts all of the inside of the grapes."
He leaves about 1 metre of headspace to allow the skins to rise. Any less and it's "hard to break the cap".
With a daily rack and return, "it normally gives us good concentration," Sergio comments.
When there is about 10g/L of sugar remaining, they rack this wine to new French oak barrels to complete the fermentation and MLF without skins. It stays there for 12 months.
The wine from the concrete and stainless-steel tanks also go into new French oak barrels for MLF and 12 months' ageing. After that, all the components are blended and undergo further maturation: six months in a foudre and 12 months in bottle.
Sergio thinks this combination helps to produce a "more fruity, more elegant, more complex wine".
I agree. Trapiche, at the forefront of Argentina's wine industry for over a century, continues to show what a great and versatile grape Malbec can be in the right hands.