When a Cava winery turned its back on bubbles in favour of making still wines from a difficult, rare grape, the move was described as 'mad' or 'brave'.
Nineteen years later, as I taste a delicate rosé made from Sumoll grapes, MontRubí's move looks like shrewd foresight.
The boutique winery, located in the small town of L'Avellà in the Alt Penedès, decided to revitalise the ancient red grape variety because it had almost become extinct. Phylloxera had put it into decline and the march of the Cava grapes Parellada, Macabeo, Xarel·lo and international varieties such Cabernet Sauvignon, Merlot and Chardonnay in the region had all but killed it off.
MontRubí, however, had some old Sumoll bush vines growing on slate and granite soil in one of the highest vineyards in Penedès. And it wanted to save them.
Sumoll, a late-ripening grape with a reputation for being tricky to grow and vinify, wasn't even recognised as a DO grape by the Penedès authorities at that time (the turn of the millennium). The consensus locally was that Sumoll was wild and rustic, lacked colour and could not produce quality wines.
But Australia's search for a grape variety with drought resistance had led CSIRO (Commonwealth Scientific and Industrial Research Organization) to Sumoll. And they were crossing it with Cabernet Sauvignon to create four new grape varieties: Tyrian, Cienna, Rubienne and Vermillon.
CSIRO's enthusiasm for the variety gave MontRubí the confidence to see Sumoll as a grape of the future.
"We bet on the Sumoll, to show all its versatility," MontRubí's winemaker, Josep Queralt (
below
), told 
Canopy
.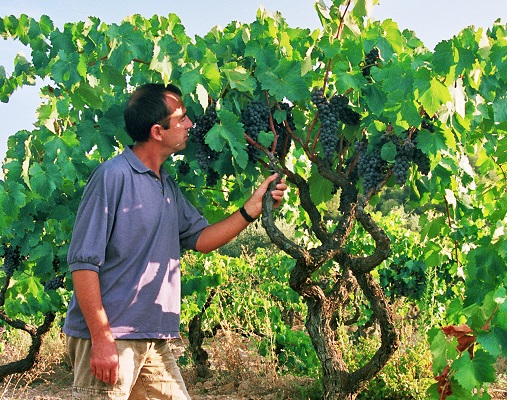 Because it recognised the uphill struggle ahead, MontRubí named its Sumoll project 'Gaintus' – after a climbing trail in the Pyrenees – and uses a vertical label.
The project started in 2000 and led to the recognition of Sumoll as a DO grape in Penedès in 2009, and subsequently by three other DOs: Catalunya, Pla de Bages and Tarragona. Currently, there are approximately 200 hectares of Sumoll and more than 40 producers in Catalonia.
However, it took time for MontRubí, the largest producer, to tame this wild variety and a good deal of experimentation in the winery to bring out its best side.
Josep dialled back the oak over time in the reds and now prefers to use concrete eggs to allow the Sumoll grapes to truly express themselves – in sparkling, rosé, red and dessert wines.
Sumoll's low pH aids the production of the rosé, sparkling and sweet wines, but presents a challenge for the medium-bodied reds, especially given the high level of tannins in the grapes.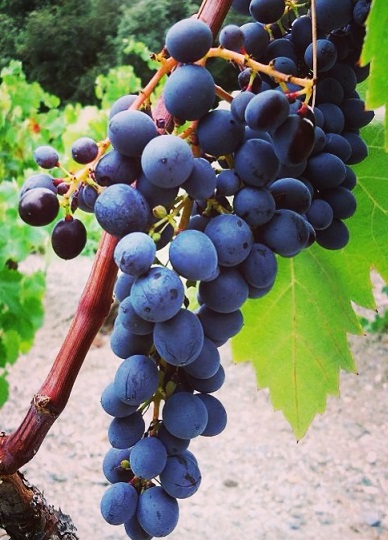 The grape
Sumoll hails from Catalonia but is also found in the Canary Islands under the name Vijariego Negro. Before its rebirth as a varietal wine, it was used in blends – its high acidity, even when fully ripe, adding freshness. Pale in colour, flavours and aromas range from "herbal, rose petal, liquorice and dark plum" to "Mediterranean undergrowth with green touches, green fennel, thyme and a strong mineral character". But, most of all, it's the grape's rusticity and acidity that get highlighted.
Three different types of this grape have been identified: big berry, oval berry and small berry. All have different characteristics and are often found in the same plot (so hand-harvesting is essential).
The lower-yielding small berry usually has better phenolic maturation, resulting in wines with red fruit aromas, rounder tannins and minerality.
The big berry is more productive but harder to mature, resulting in harsher wines with more undergrowth notes.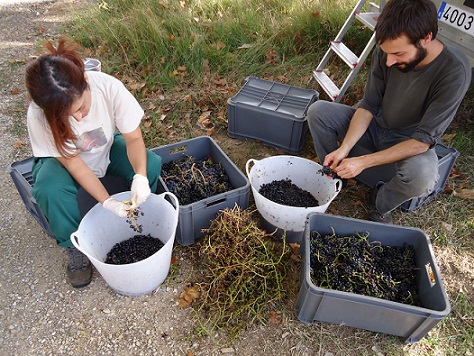 The vineyards
MontRubí has 30 hectares of vineyards at altitudes of 500 to 800 metres above sea level. 10ha contain Sumoll.
The winery practises organic farming – including the use of sulphur and copper sulphate – but it is not certified.
"We believe in the ancestral viticulture traditions of Penedès," says the company. "A sustainable method of farming, respectful of the environment, using the traditional products from the area that nowadays are the ones authorised for the organic viticulture."
'Maximum varietal respect'
The rosé
Denomination of origin:
Penedès
Variety:
100% Sumoll
Vines planted:
1969
Soils:
Calcareous clay
Alcohol:
 11%
Gaintus One Night's Rosé shows how far this project has progressed. It's an elegant, fresh and subtle rosé wine with a beautiful coral colour.
• The grapes are harvested by hand at night, when the temperature is lower.
• They are chilled down to about 4°C.
• The pale colour comes from a very short maceration at low temperatures followed by a very gentle pressing.
• The must undergoes a controlled fermentation in stainless steel tanks (14-15°C).
• "We ferment with a very neutral selected yeast, without contributing anything in fermentation, just the characteristics of the variety and its surroundings. Maximum varietal respect," says the winemaker, Josep Queralt.
• After fermentation, the wine is transferred to 700L cement eggs for three months' maturation on fine lees.
• "We do not add anything external to the wine, there is only the interaction with oxygen through the walls of these deposits, along with the work of lees in suspension, to refine all the edges that the variety may have, increasing its complexity with the lees and achieve all the elegance and finesse that this wine shows."
• Battonnage is carried out weekly.
• Bottled with minimum sulphites.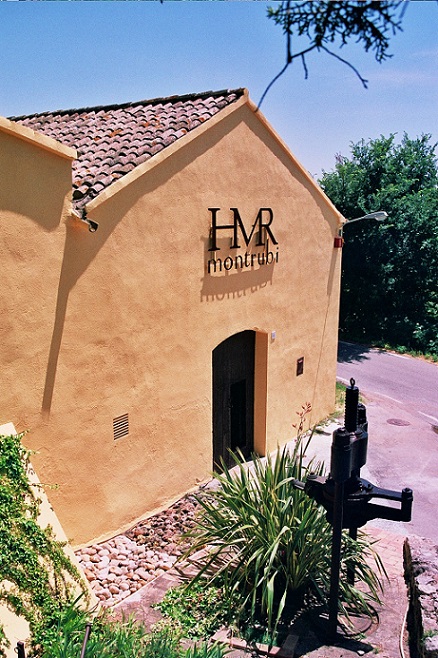 The range
MontRubí also uses Sumoll in two reds – the premium Gaintus Vertical and the more rustic Gaintus Radical. The Gaintus Sobremadurado is a sweet wine made from the appassimento method.
MontRubí, founded in 1984, focuses on Sumoll, but also makes 'White' from Xarello and 'Black' from Garnacha. It also produces a single varietal Samso, a single varietal Macabeo, a blend called Durona (Samso, Garnacha and Sumoll), and Vinodelaluna, a Garnacha made according to the cycles of the moon.