It's one of the most beautiful vineyards in Rioja, Spain.
The 72ha Viña Lanciano sits in a privileged, spectacular location: sheltered by the Sierra Cantabria mountains, embraced by a meander of the river Ebro, and on the natural border of the Rioja Alta and Rioja Alavesa sub-regions.
This natural shield of the mountains and river offers protection from frost and extreme summer heat.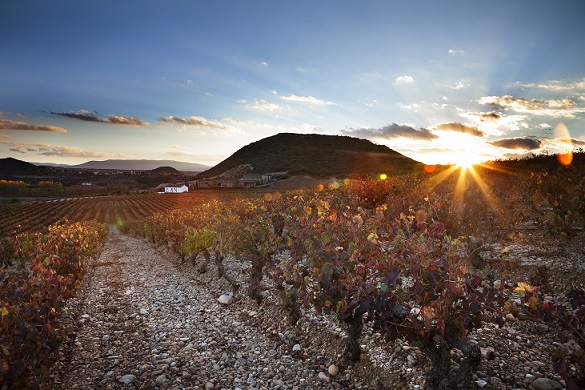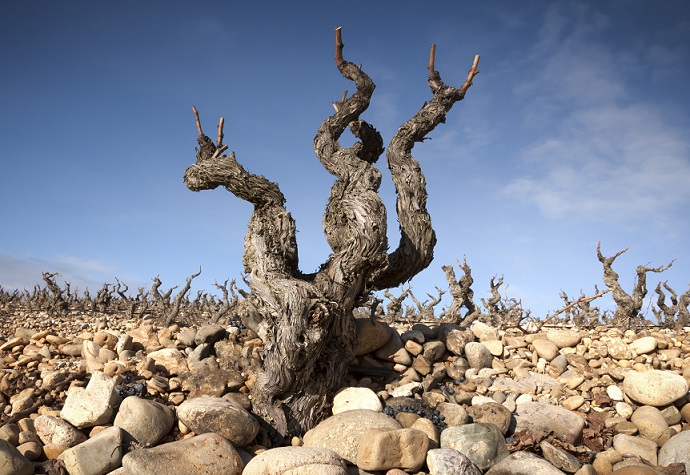 In this superb environment for grape cultivation, all four of the region's key red varieties – Tempranillo, Garnacha, Graciano and Mazuelo (Cariñena) – thrive, spreading their roots deep into the poor soils of this ancient riverbed. The soil is full of pebbles and boulders, but some of the vines in the 22 plots are nearly 70 years of age.
The site is owned by Bodegas LAN, part of Portugal's Sogrape group. Viña Lanciano – the vineyard and brand – is the winery's bedrock and symbol of its identity.
Charged with turning the grapes into wine is María Barúa (
below
), the technical director. She knew she wanted to be involved in wine from an early age and praises her wine-loving father for helping her to discover her passion. "He taught me to appreciate the great classics of Rioja. Choosing the wine that we would serve alongside Sunday lunch was a highlight of the week," she recalls.
After studying chemistry and oenology, María took her first steps into a wine career via a Rioja training grant. Through this, she took part in projects relating to the colour of Rioja's red wines and how they change through barrel ageing. María now applies all her findings at Bodegas LAN, where she started working as winemaker in 2002 and added technical director to her job title in 2007.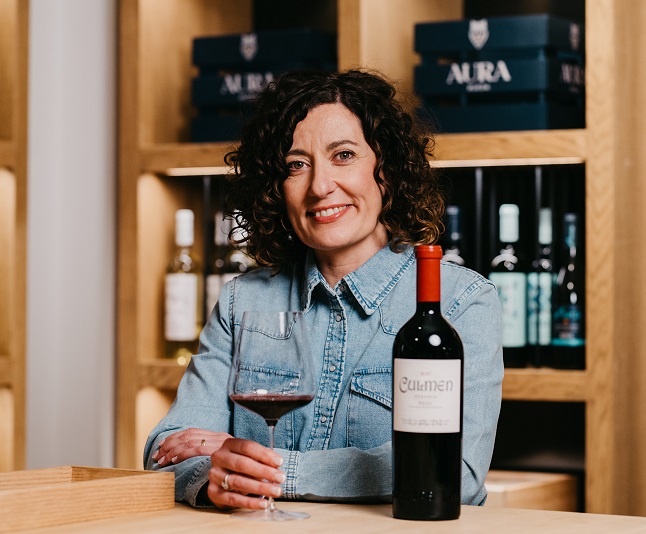 During harvest, she oversees a very rigorous selection of grapes – first by hand-harvesting in the vineyard, then by using a "double-selection table".
María explained the whole process to me: "Each plot is followed-up individually. From the end of August, the grapes are sampled plot by plot, analysed, tasted and then, the optimum harvest time for each of them is decided.
"The harvest is always exclusively manual, in small baskets, with a rigorous selection of the fruit. The healthy and ripe grapes are selected, leaving on the vine those bunches that do not strictly comply with our quality parameters. Then they go through the cluster selection table first and later the grape selection table.
"On the cluster selection table, there are two people who manually remove leaves, remains of vine shoots and those bunches with some health or ripening problems (green or overripe).
"The selected bunches go to the destemmer, where the stem is removed, and the loose grapes fall onto the second selection table. It is a very meticulous job where four people take care of removing the broken grapes during the destemming, those that may be infected by a disease or those that are overripe, as well as pieces of stems and vegetation.
"This way, we ensure that only whole grapes with optimum ripeness go into the tanks to achieve exceptional quality wine. Our philosophy is that taking care of all small details, like this, add up to achieve excellence."
The evolution of winemaking at LAN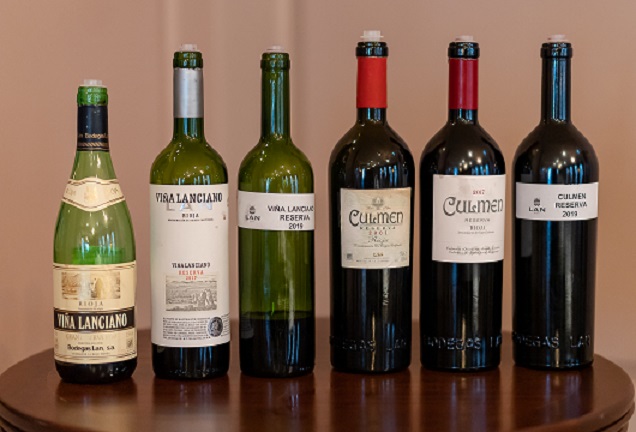 At a lunch at The Ned in London, I'm presented with three Viña Lancianos from different vintages which show the evolution of the winemaking over the past 50 years.
The first wine is from 1970. The winemaking is what you would expect of a traditional Rioja gran reserva: a blend of Tempranillo, Mazuelo and Garnacha, 24 months of ageing in tanks and 24 months in American oak barrels.
The 2017 is a blend of 93% Tempranillo, 5% Graciano and 2% Mazuelo. The wine was fermented in small, truncated cone-shaped stainless-steel vats with long macerations and continuous pump-overs to achieve maximum colour extraction. MLF and 12 months of ageing took place in Tronçaise French oak barrels. The wine was then aged for an additional eight months in Russian oak barrels from the Caucasus before being bottled and aged for a further 18 months.
The 2019 is a blend of 89% Tempranillo, 9% Graciano and 2% Mazuelo. It demonstrates all the latest techniques:
A double selection of bunches and berries in the winery to ensure that only ripe and healthy grapes are used.
The Tempranillo grapes underwent pre-fermentation cold maceration for three days at 6°C.
Each of the grape varieties was fermented separately at a controlled temperature of 24-26°C.
Post-fermentation maceration lasted seven days, after which the wine was transferred to a combination of 50% new and 50% single-use French oak barrels for MLF.
The wine was then aged for 16 months in the same barrels and matured for an additional nine months in concrete tanks.
The wine was aged in bottle for another 12 months before release.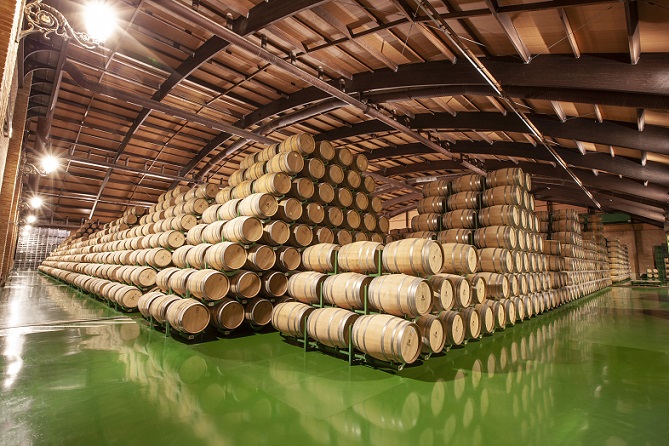 The wines prompted me to ask María about why they stopped using American and Russian oak.
She replied: "We want the barrel ageing to be a process for refining the wine, giving greater complexity on the nose, rounding the mouth, and achieving a good fruit-wood balance. To do this, we age the grapes from each plot separately, giving each wine its suitable ageing: type of oak, oak toast level, ageing time... That is, we make a 'tailor-made suit' for each plot, to get the best of each plot, always respecting the original terroir.
"We are always researching the characteristics involved in the ageing process of each of our wines and we continue to do so:
We analyse oaks of different origins: French, American, Hungarian, Russian… and from different forests, Troncaise, Jupille, Blois, Appalachians, Missouri…
Identifying optimum ageing times.
Types of toast.
"Considering all these elements, to answer also about different blends or oak chosen on different vintages, we have been able to determine the most appropriate ageing parameters for each style of wine. The character of our wines will be defined, to a large extent, by their contact with the wood. That is the reason behind our strict requirement level, and why we are constantly innovating and testing different types of barrels. For example:
We were pioneers in the use of mixed American oak stave and French oak tops for our LAN Crianza and LAN Reserva barrels.
Continuous research and innovation have allowed us to introduce Caucasian and Hungarian oak for some of our wines.
Our latest discovery has been Pyrenean oak (Spanish oak), the native oak in which our ancestors kept their wines.
"We use American oak for some of our wines: mixed oak for LAN Crianza, LAN Reserva, we also use American oak for LAN Gran Reserva and LAN D12, combined with time in French oak.
"For the wines originating in our Viña Lanciano estate, we use French and Caucasian oak. During the time the wine is in the barrel, we taste it every two months to follow the evolution. There are no recipes – when we believe the wine needs a longer ageing to be more round in the mouth, but not wanting the oak aromas to cover the original fruit, we use Caucasian oak. It has similar characteristics to French oak, but it is less odorous, therefore preserves the original fruit.
"In the specific case of Viña Lanciano 2019, after different tests, we decided to go for a slightly shorter ageing process than in previous vintages (16 months) in French barrels to enhance the fruitiness. The ageing took place 50% in new barrels and another 50% in barrels that had already been used. In this case, always looking for that tailor-made process, we did not find the use of Caucasian oak fitting."
Tweaking Culmen
The winemaking for Culmen, which represents the culmination of LAN know-how, has only been tweaked over the past 20 years, but it's interesting to see the slight changes that have been incorporated in the most recent vintages.
The grapes are sourced from a 15ha plot of 60-year-old bush vines (with three arms, each with five spurs of two buds in length) in Pago El Rincón, a slightly sloping plot in the southern part of the Viña Lanciano estate.
Only made in "magical vintages", I get to taste the 2001, 2017 and 2019. Yield for these years went from 3,500kg/ha to 2,800 and 3,100 respectively because of the weather.
The 2001 is a blend of 75% Tempranillo, 20% Mazuelo and 5% Graciano.
The handpicked grapes went through the double-selection table.
Alcoholic fermentation took place in small, truncated, cone-shaped tanks with frequent pump-overs to ensure optimal colour extraction at a controlled temperature of 30ºC.
The period of post-fermentation maceration was 20 days.
For MLF, new French oak barrels from the Tronçaise and Jupille forests were used.
The wine was aged for 26 months in the same barrels, followed by an additional 20 months in the bottle.
The Culmen 2017 is a blend of 89% Tempranillo and 11% Graciano. The main differences in the winemaking are a slightly cooler fermentation temperature (26-28ºC), slightly less time ageing in barrels (25 months), and slightly more time in bottles before release (22 months).
The 2019 is a blend of 87% Tempranillo and 13% Graciano (which helps to keep the wine's tension and freshness). The fermentation temperature was dropped still further this vintage – to 25ºC. Ageing in French oak went down to 22 months and ageing in bottle dropped to 12 months.
With Culmen, I asked María to comment on the move away from Mazuelo and the increasing role of Graciano.
"Traditionally in Rioja, the wines are result of a blend to get more complexity, since each variety gives different characteristics," she said. "The Tempranillo in Viña Lanciano develops aromas of ripe red fruits, especially plum and currant, wild fruits, cherry and raspberry, with violet and liquorice hints. Gentle and tasty in the mouth.
'Graciano gives a lot of personality'
"Graciano, a specific and minority variety of Rioja, shows a very intense aroma, with hints of black fruits, spiced aromas (black pepper) and plants like lavender and aromatic herbs. Good acidity, fresh and gentle. Its main characteristics are high acidity, high aromatic black fruit and spiced compounds. These characteristics are shown only if Graciano, a variety with a very long vegetative cycle, has good maturity. For this reason, it's very important to plant Graciano in the right plot.
"In our Viña Lanciano estate, this variety ripens perfectly, mainly thanks to the soils and climate conditions. Graciano gives a lot of personality and identity to our wines, complementing Tempranillo very well, adding acidity and longer mouth."