"We're trying to express much more than a straightforward fruit story. That spice is really important to us, which is one of the reasons we're pretty keen to use whole bunches."
Andrew Donaldson, a Pinot Noir specialist from New Zealand's Central Otago, is leading me through a tasting of his two wines.
The spiced cherry, brown spices and leafy complexity, he says, are enhanced by using whole bunches in the fermentation. He's also a fan of using whole berries.
"Everything we do now is whole bunch or whole berry, we don't crush berries anymore," he explains.
'The slower fermentation is much better for tannin stability'
This technique, he believes, gives the Akitu Pinot Noirs added complexity and better structure with "a little more texture in the mouth". The resulting slower fermentation, he points out, is also "much better for tannin stability".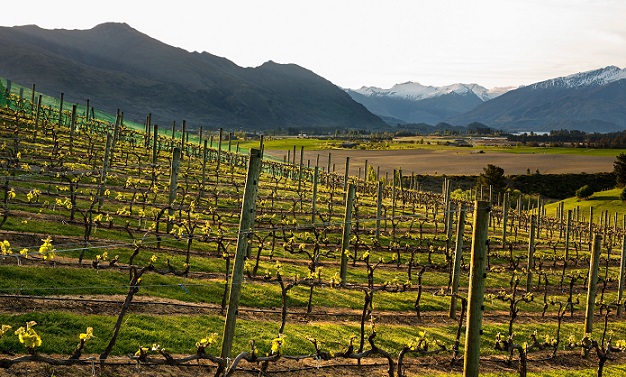 Hawkesbury Estates' Akitu A1 Black Label 2016 was awarded a gold medal at the International Wine Challenge 2018 and went on to win that year's New Zealand Red Trophy and the IWC Sustainable Trophy. The Akitu A2 White Label 2016 also gained a gold medal, with both wines scoring 96 points.
The main difference between the two wines is that the A1 uses fewer Pinot Noir clones, more whole bunches and a higher percentage of new French oak.
Akitu A1 Pinot Noir 2016
Clones:
68% Abel, 16% UCD 5, 16% Dijon 777
Treatment:
40% whole bunch, balance whole berry, 25% new French oak
Volume:
6,610 litres
Alcohol:
14.6%
TA:
5.3g/L
pH:
3.62
Akitu A2 Pinot Noir 2016
Clones:
32% UCD 5, 26% 115, 18% 777, 15% 667, 9% Abel
Treatment:
27% whole bunch, balance whole berry, 12% new French oak
Volume:
9,315 litres
Alcohol:
14.3%
TA:
5.2g/L
pH:
3.60
The wines are made locally at Maude Wines by consultant winemaker PJ Charteris, who makes his own range in Central Otago and also advises wineries in the Hunter Valley, Australia. "It's his call about how much structure we can get from the berries and the percentage of whole bunches to add to complement that," Andrew tells
Canopy
.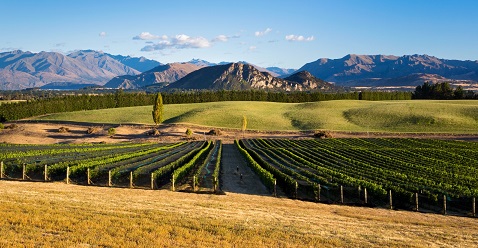 The grapes come from the Donaldson family's 12ha vineyard (
above
), planted in 2002 and 2003 in the Upper Clutha basin. The vineyard is 380 metres above sea level, hence the name – Akitu means the summit or apex in the Maori language.
'We're about as marginal as you can get while remaining commercially sane'
"We're about as marginal as you can get while remaining commercially sane," he points out.
The "sweet spot" for yield is around 4.5 tons per hectare with only the best grapes going into Akitu. One year after the first Akitu, the A1 from 2013 picked up a gold medal at the IWC and the 2014 went one better, collecting a gold, the New Zealand Pinot Noir Trophy and the first of its two IWC Sustainable Trophies.
"We obsessively try to make the absolutely best wine we can from each season's weather package," Andrew explains.
He is often asked why he concentrates on Pinot Noir. His reply is simple: "Because every year we do it, it's completely bloody different."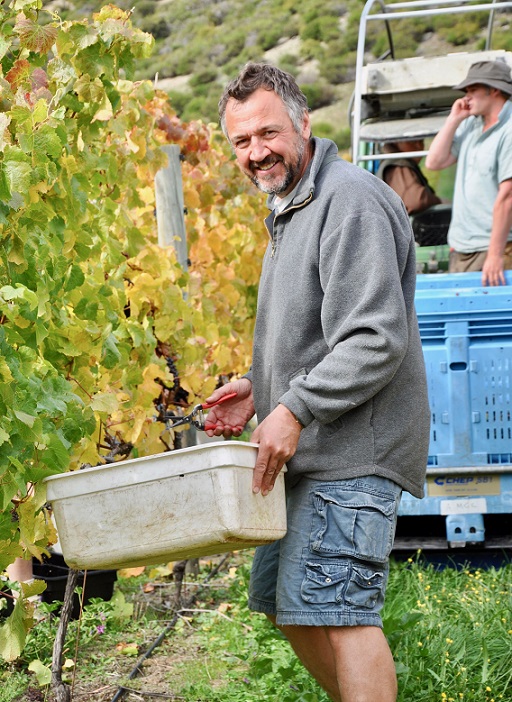 Sustainability
Like most New Zealand wine estates, Hawkesbury aims to be 'clean and green' using renewable energy from the national grid and aiming for zero waste.
"Sustainability for us isn't a destination, sustainability is an awareness. And it's a process," Andrew said at a sustainability seminar organised by his UK distributor, Mentzendorff. "It's a lens through which we look at every decision we have to take.
"Like profitability and quality, it's another way of looking at viticulture decisions."
He went on to say that decisions fall into three broad categories:
Sensible and cheap. So, for example, Hawkesbury has switched from plastic to biodegradable clips to hold the canopy to the trellis system and they use tens of thousands of these per year.
Sensible but not cheap. Hawkesbury is stopping under-row herbicides and switching to mechanical under-vine weeding, which means Andrew has to run a new wire down each row and lift the ground irrigation up onto it. "That's over 100 kilometres and it's a massive job," Andrew says.
Sensible but impossible. The vineyard, on the north-facing slope of Mount Barker, is close to the Southern Alps, so frost is an annual problem. "I have to fight frost with helicopters, we don't have a choice and burning aviation gas is hardly sustainable," he says.

Switch to lighter bottles
One thing Andrew recommends to all wine companies is to switch to lightweight glass bottles. "We ship our wine 12,000 miles to the UK market," he points out. "Of course we want to ship less weight, but the market still thinks heavy bottles imply higher quality – we're not the only part of the supply chain that needs to change."