"The climate crisis demands that we act now and that we act boldly." So says Rachel Newman, vice-president of marketing at California's Bonterra Organic Vineyards.
Bonterra, which makes a wide range of organic wines in Mendocino County, is practising what it preaches. It has achieved Climate Neutral certification for its entire business, and publicly published its climate footprint. In addition, Bonterra has committed to near-term reduction targets, and promised to communicate openly and transparently with consumers about its climate impact.
"Everything with a price tag comes with a cost to the planet," Rachel points out. "Publicly sharing our emissions footprint and taking responsibility in a really clear, open way was important for us to do now – not in five, ten or 30 years."
The announcement comes on the heels of this year's United Nations' Intergovernmental Panel on Climate Change report on the climate crisis, which shows that a warmer future is unavoidable, and signals a pivotal step for a wine brand to demonstrate accountability to stakeholders, including consumers, communities and the environment.
In certifying as Climate Neutral, Bonterra disclosed that, on average, a bottle of Bonterra wine (750ml) creates 1.5kg (3.4 lbs) of carbon dioxide-equivalent emissions (CO2E). In comparison, an apple creates 0.04kg CO2E, while a smartphone creates 59kg CO2E.
The company says that sharing this information builds on its legacy of responsible practices:
100% organically farmed since 1987;
Powered with 100% clean energy since 1999;
Zero waste since 2014.
Bonterra worked with non-profit organisation Climate Neutral to account for all scopes of greenhouse gas emissions created on its wines' journey from vineyard to consumer. In 2020, 37.2% of Bonterra's emissions derived from packaging and materials, 25.2% from shipping, 16.5% from production, 16.1% from farming and grapes, and 5% from employee commuting and travel.
Bonterra offset 110% of its footprint through responsible, third-party sourced, nature-based carbon credits. These include mangrove restoration in Myanmar, forestry in Brazil, and logging modification in China.
Supporting such projects, it says, allows the company to take responsibility for the carbon it emits, and essentially amounts to a voluntary tax on its carbon pollution. In clearly communicating Bonterra's climate footprint at the bottle level and sharing context to everyday goods in other product categories, the Bonterra team aims to help demystify the emissions intensity of its collection – and encourage others to do the same.
"Every company should be able to quantify how it's adding to the climate crisis – just as every company understands its revenues and expenses. But most companies don't, and even fewer are taking immediate action to eliminate their greenhouse gas emissions," CEO of Climate Neutral, Austin Whitman, says.
'The wine industry can play a key role in moving toward a net-zero world'
He adds: "As part of achieving its Climate Neutral certification, Bonterra has measured and compensated for its past emissions, and begun the essential work of reducing its emissions further, showing that the wine industry can play a key role in moving toward a net-zero world."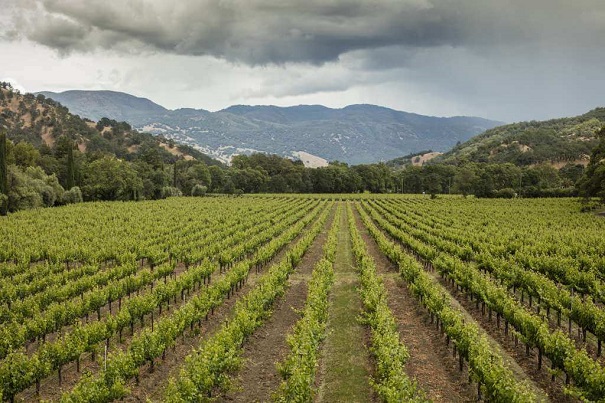 Jess Baum, director of regenerative development and sustainability for Bonterra, says: "Climate Neutral is a first step, allowing for brand-level and product-level transparency for consumers, and we acknowledge that carbon credits are not a long-term regenerative strategy. In light of the climate crisis, we cannot let perfect become the enemy of good. Measuring and offsetting all carbon created from the vineyard to the shelf is a way for us to credibly take immediate action to address the crisis, while working simultaneously on improving our business."
Jess encourages other wine businesses to get started measuring and reducing their emissions. "I encourage everyone in our industry and beyond to take a closer look at their whole emissions footprint and identify the hotspots – the soonest-opportunity areas," she says. "The only wrong way to do this is to do nothing at all. We all have a role to play and, working together, can make a difference."
"The only wrong way to do this is to do nothing at all. We all have a role to play and, working together, can make a difference"