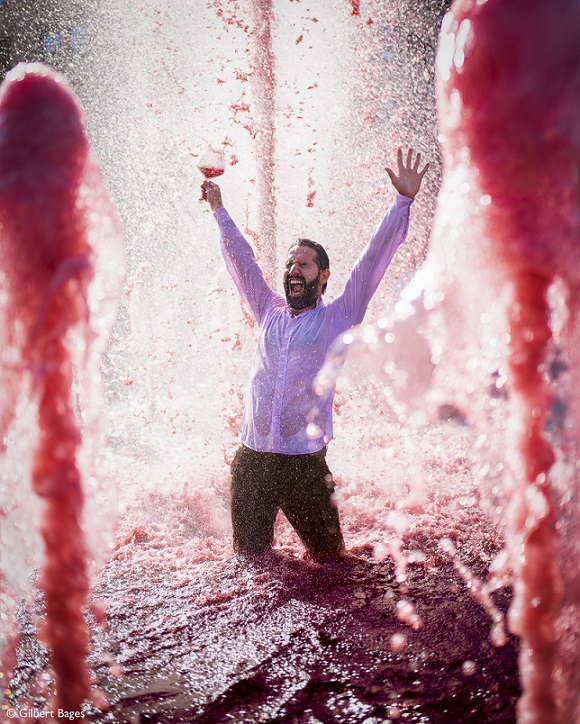 This is what Heaven looks like, according to Spanish photographer Gilbert Bages, a former viticulturist from the Penedes wine region. This stunning image came third in the people category of the Errazuriz Wine Photographer of the Year competition. The main photo (top) – Tono Balaguer's image of a cellarhand cleaning a tank with gloves and sponge – also came third, in the produce category. So, you can imagine how brilliant the winning photographs are…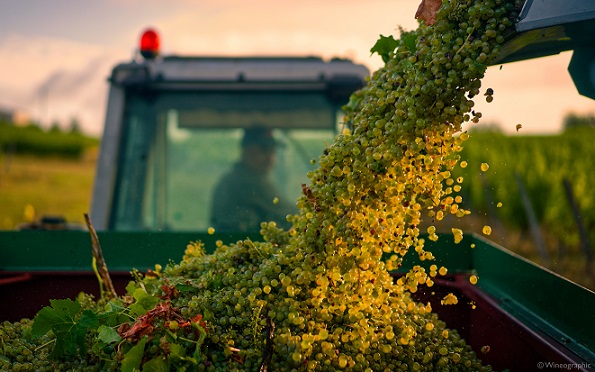 A harvesting machine unloading Semillon grapes into a trailer on the first day of the harvest at Château des Ganfards, in Saussignac.
Spanish photographer Oscar Oliveras took the title of Errazuriz Wine Photographer of the Year with this beautiful shot,
A Grape View
, capturing the beauty of a French wine harvest.
Oliveras was also winner of the produce category before going on to win the overall prize.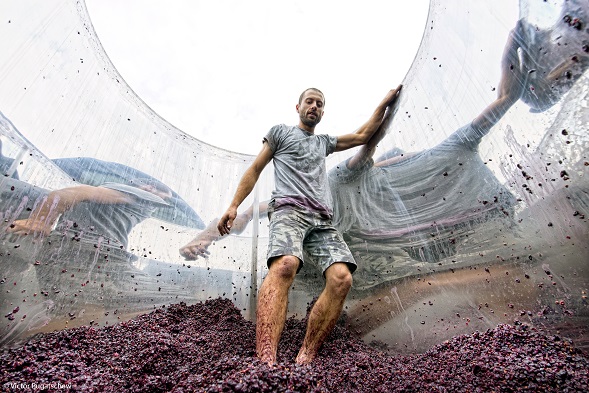 The people category was won by Victor Pugatschew, with this shot of
Pressing the Pinot Noir
at the Hoddles Creek Estate in the Yarra Valley, Australia. Australian photographer Victor also picked up second-place in the produce category, behind the overall winner, with this image of lignified tendrils (
below
). He calls the photo
Curly Chardonnay
.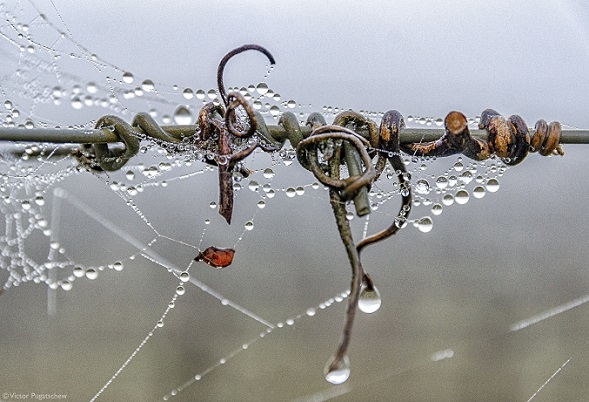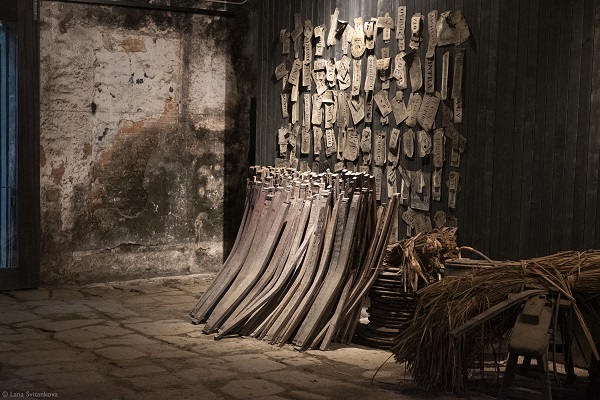 The places category was won by Lana Svitankova, of the Ukraine, with this image of
The vanishing craft
, taken at a winery in Porto, Portugal.
"The range and quality of images this year has been extraordinary," says Caroline Kenyon, founder of the awards, which are part of the Pink Lady Food Photographer of the Year. "They tell moving, beautiful, informative, entertaining food and drink stories of every kind from around the world – a world still gripped by the pandemic – and show us how food and wine connects us all."
The judges included food photographer David Loftus, Magui Chadwick of sponsors Viña Errazuriz & Viña Sena, Champagne Taittinger president Vitalie Taittinger, and The Guardian's head of photography, Fiona Shields.
An exhibition of the 2021 finalists will be held at The Royal Photographic Society in Bristol, England, from November 20 to December 12, 2021.
To view all the 2021 finalists' images, click here.