Wine producers in Navarra are huffing and puffing over the increase in wind and solar farms in this Spanish wine region.
They believe there is already enough and any more will damage the region's vineyard landscape and the ecosystems around their estates.
A dozen wineries in the region – east of Rioja – have joined forces to stop the proliferation of wind and photovoltaic parks and defend their way of life.
They have created the Asociación Paisajes y Viñedos de Navarra, with brothers Iñaki and Xabier Sanz, from Viña Zorzal, leading the fight.
'Our vineyards are threatened'
In a letter urging other winemakers in the region to join the association, Iñaki says: "The years that have passed show us that our vineyards are threatened by projects of an industrial nature. Towers and high voltage lines will cross our countryside, breaking the ancestral landscape. Wind projects and noisy and constantly moving mills will break the peace, silence and natural harmony of our landscapes. Hundreds of solar panels will introduce an alien and artificial element into the vineyard."
He points out the region's 50-plus windfarms already produce more than enough power for the region and export their output on about 100 days a year.
He stresses he and his colleagues are not against renewable energy but feel it would be better to improve the efficiency of the existing wind turbines – replacing those with a power lower than 1MW with new 4MW models – before greenlighting the 20-plus projects currently at the planning stage. "It's like a bad dream," Iñaki says, "we oppose one park and another comes out, and another..."
He also points out that the old mills should be replaced with new models that have anti-collision measures for birds.
The group's other main argument is that the powerlines from the wind and solar plants are "causing serious damage to the landscape and natural environment", at a time when the communities of La Rioja, the Basque Country and Navarra are developing a plan to apply for World Heritage status.
"We must improve the efficiency of the parks already installed and then take into account the winegrowing landscape," insists Iñaki, who has vines in Corella growing in the shadow of large wind turbines.
The wineries backing Viña Zorzal include Aseginolaza & Leunda, Viña Magaña, LMT Wines, Finca la Cantera de Santa Ana, Arriezu Vineyards, Bodegas Caudalia, Bodegas Navarsotillo, and Bodegas Ochoa.
Saving the flora and fauna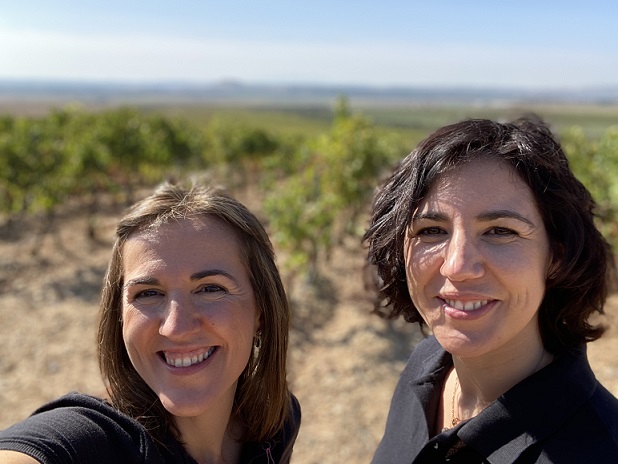 I'm a fan of the Ochoa wines and the sisters behind them, Adriana and Beatriz (
above
), so I contacted them to see if there was a contradiction between increasing the organic and sustainable activities in their vineyards and opposing wind and solar farms.
Adriana Ochoa, who represents the sixth generation of her family at the helm of the 175-year-old winery, replied: "We are completely in favour of renewable energies, and Navarra is at the head in Spain for these initiatives. We are very proud of this. However, we must have common sense in the implementation and do not ruin the great landscape we have...
"If a new solar park or wind park is installed next to my vineyard, the fauna of the area changes and the balance is broken, so the quality of my wines goes down."
Here are some of the animals that live in the Ochoa family's south-facing vineyards, which are planted with Tempranillo, Graciano, Garnacha, Viura, Moscatel de Grano Menudo, Chardonnay, Merlot and Cabernet Sauvignon.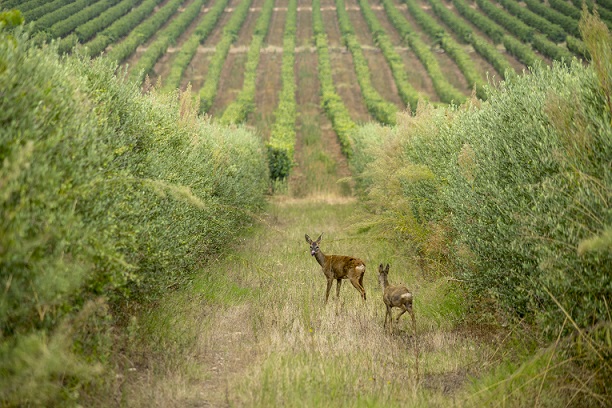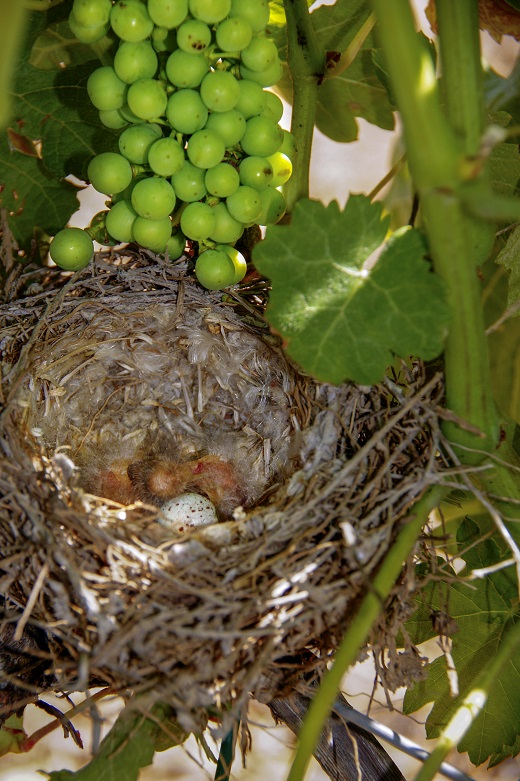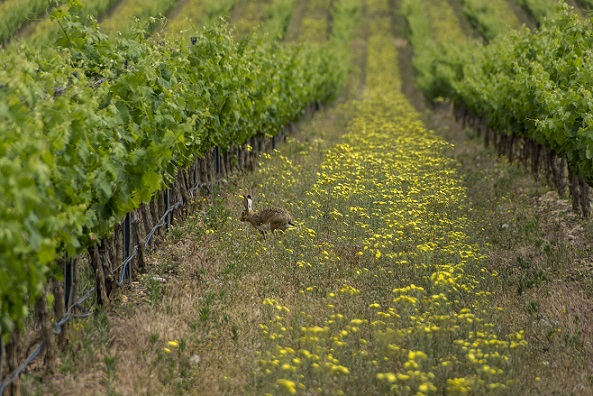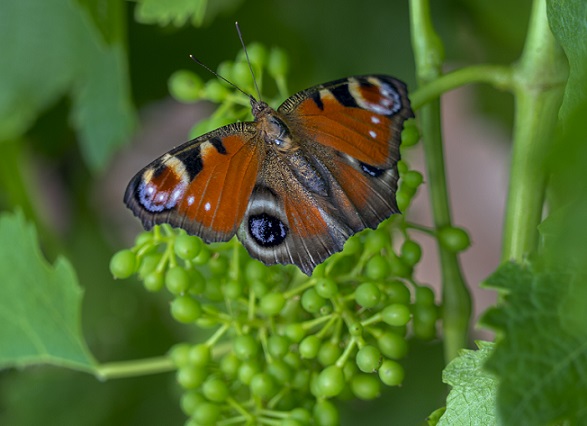 "We wish to continue giving them a home," Beatriz told
Canopy
.
Their latest sustainability project is planting floral bands in the vineyards. The flora in every other row is a mix of borage/starflower, marigolds and sainfoin. "They have a different function in different seasons," Adriana explained.
"Flowers increase biodiversity and give solution to problems like yellow spider. These floral bands attract insects that eat them. They also help the bee community that lives in our vineyard. The bees help us in the pollination of the olive trees. And now we have honey, too!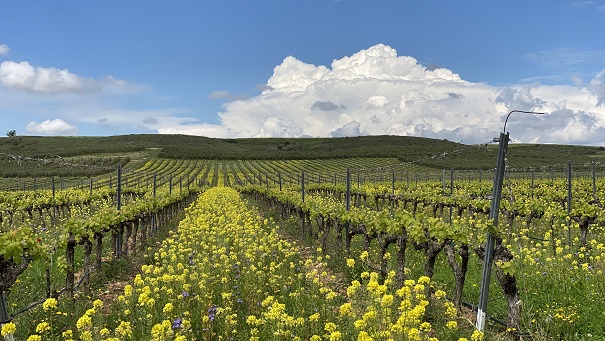 "We do not use insecticides, so these floral bands help to avoid plagues. We look for biodiversity to improve the ecosystem of our vineyard and olive trees and to harvest healthier and more balanced grapes and olives."
115 of their 145ha of vineyards are currently certified organic.
"In 2021 all the black grapes of our vineyard will complete the conversion process to organic, so all our rosé and red wines will be organic," Adriana told me. "We have not started the conversion with the white grapes and I do not believe we will because, as you know, we make a late harvest Moscatel, and these grapes are very sensitive to oidium in wet vintages. We work it in organic but if one vintage we need a systemic solution for the disease, we will use it."
'Our vines are now stronger against diseases'
Has she noticed an increase in quality since seeking organic certification in 2015?
"Quality already was fantastic," Adriana said. "However, I believe the wines are now more authentic. The vineyard is also gaining experience – years – making the wines more interesting. We have observed an improvement in the balance in the vineyard and our vines are now stronger against diseases."