In cold climates, concerns over fungicide use, consistent ripening, inconsistent yields and the subsequent strain on financial performance provide a strong case for the use of hybrids.
It may not be trendy as yet, at least not in Europe, but the improvement in wine quality being achieved through good breeding, vineyard management and winemaking practices will ultimately lead to increasing acceptance of hybrid cultivars.
Marquette, the grandchild of Pinot Noir and cousin of Frontenac, is one such cultivar that is making waves in the USA and Canada and establishing a presence in Europe.
Marquette is a complex interspecific crossing with Riparia 64, Carmine, MN 1019, MN 1094 Ravat 262, Seibel 8365, Mandan, Landot Noir, MN 1016 and Pinot Noir in its lineage. It was developed by Peter Hemstad and James Luby at the University of Minnesota in the USA.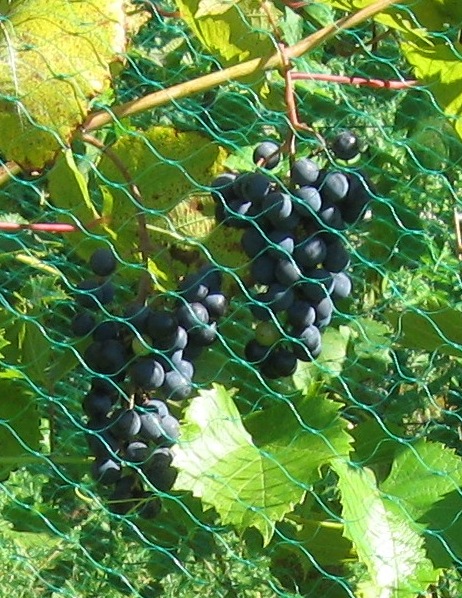 Here is a summary of the cultivar description from the original patent:
United States Patent:2008:20070089208:Hemstad P 2008:Grapevine plant named Marquette
Key characteristics:
Dark blue fruit, very cold hardy (has withstood temperatures below -36°C), open and orderly growth habit, very good downy mildew/powdery mildew, black rot and botrytis bunch rot resistance, up to 2 bunches per shoot, small moderately compact bunches, yield 5.46kg/vine, 1.14g berry weight, ripens mid-season (mid-September in Minnesota), high sugar levels, higher titratable acidity that can be managed by malolactic fermentation and chemical additions, high wine quality compared to most hybrids, cherry/black pepper/spice/berry aromas, substantial tannins.
Here is a study from Iowa, USA, on aroma compounds found in Marquette and Frontenac:
Separations:2018:5-1-20:Rice S 2018:Determination of Selected Aromas in Marquette and Frontenac Wine Using Headspace-SPME Coupled with GC-MS and Simultaneous Olfactometry
Key findings:
Key aroma compounds were ethyl hexanoate (undefinable fruity aroma), ethyl isobutyrate (fruity, sweet, citrus, rum), ethyl octanoate (cherry, fatty), and ethyl butyrate (ethereal, fruit, sweet, pineapple).
A study from Minnesota looking at wine sensory characteristics…
University of Minnesota:2014:2014:Del Bel E 2014:Sensory characterization of Frontenac and Marquette wine grape cultivars by descriptive analysis
Key findings:
Overall flavour intensity high, jammy/green wood/artificial grape aromas most prominent. Aftertaste has prominent bitterness and astringency.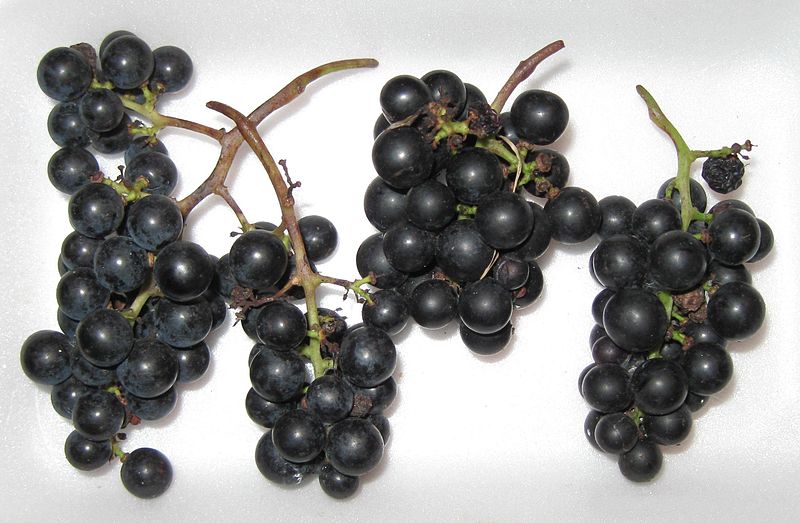 Below are some recent papers out of northern USA states on vineyard management aspects…
The Northern Grapes Project:2016:Presentation 2016:Thull J 2016:Marquette and Frontenac- Ten Viticulture Tips
Key findings:
Cold hardiness compromised on wet/fertile sites, high cordon training recommended, larger bunch weights from longer spurs, strong tendrils can slow pruning, downy mildew resistance very good, powdery mildew can become severe, splitting and bunch rot rare, wine aromas include blackcurrant, jammy, cooked vegetable, woody, pepper, spice, white mushroom, floral.
Scientia Horticulturae:2017:219 p302-309:Frioni T 2017:Impact of spring freeze on yield, vine performance and fruit quality of Vitis interspecific hybrid Marquette
Key findings:
Marquette was shown to be fruitful from secondary buds after spring frost and recovered full productivity in the frost-free year following the frost year.
HortTechnology:2017:27-2 p235-239:Koycu N D 2017:Cold Climate Winegrape Cultivar Sensitivity to Sulfur in the Northern Great Plains Region of the United States
Key findings:
Marquette was not as phytotoxically sensitive to sulfur as many other hybrids.
HortTechnology:2018:28-2 p202-211:Wimmer M 2018:Training Systems for Cold Climate Interspecific Hybrid Grape Cultivars in Northern Climate Regions
Key findings:
Scott-Henry resulted in the highest yield, yields for all systems were relatively high, quality parameters were not affected by increased yield.
Iowa State University:2017:2017:McCabe K 2017:Cluster Removal on La Crescent and Leaf Removal on Marquette Grapevines
Key findings:
Leaf removal did not have an effect on berry composition or yield parameters.
So Marquette is showing promise and is worth considering for cold climate viticulture. A further indicator of its potential is what is happening in the market. Here is a report from Wisconsin on vineyard plantings and prices attained for hybrids…
Minnesota State University:2017:2017:Clark M 2017:Minnesota Grape Production Statistics- 2013-2016
Key findings:
Marquette total crop size was the largest of all cultivars. Prices for Marquette were the highest ($0.87/lb = $1,933/tonne) from the cultivars studied in the report.
Elsewhere prices of up to $2,500/tonne and bottle prices between $15-80 per bottle are being reported.
James Wright is an international viticulture and management consultant and author of www.vitisynth.com and the newsletter VitiSynthesis.