It was great to see 86-year-old Wolfgang Blass, the East German émigré who set up Wolf Blass Wines in Barossa in 1966, in fine fettle on video at the IWC Awards last night. Of course, he was wearing a stylish red and black bowtie for the occasion.
Flanked by the winery's chief winemaker Chris Hatcher and senior winemaker Steven Frost, he collected the coveted IWC Red Winemaker of the Year award. In the video, he said: "It's an historical moment to win the trophy four times in 14 years. I don't think any other company has achieved this."
It's the second time Chris and Steven have been named IWC Red Winemakers of the Year, and the fourth time for Chris (
below
), who joined Wolf Blass in December 1987.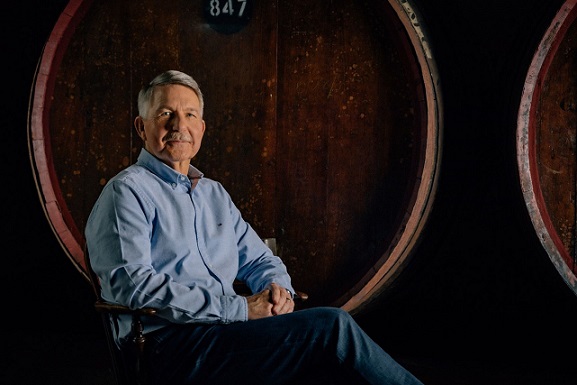 Fittingly, it was the Grey Label McLaren Vale Shiraz 2019 that helped them gain the title they last won in 2016. This wine, which impressed the IWC judges with its "ripe, fleshy, generous and delicious fruit", took the International Shiraz Trophy – the first time in almost a decade that Australia has won this award – as well as the McLaren Vale Shiraz Trophy.
It was also the Grey Label, which pays homage to Langhorne Creek, that gained Wolf his very first medal in a show in Australia in 1968 and set him on the trail for establishing the Wolf Blass brand.
Even though Wolf is now only an ambassador for the Treasury Wines-owned label, his philosophy remains an integral part of the winemaking, according to Chris: "Being the custodians of the wines of Wolf Blass, we have a responsibility to preserve the inherent style Wolf developed back in 1966 whilst evolving to remain relevant for current consumers.
"The wines we make today have the overarching DNA of the original wines Wolf made but with more focus on fruit expression and clarity and far less reliance on oak."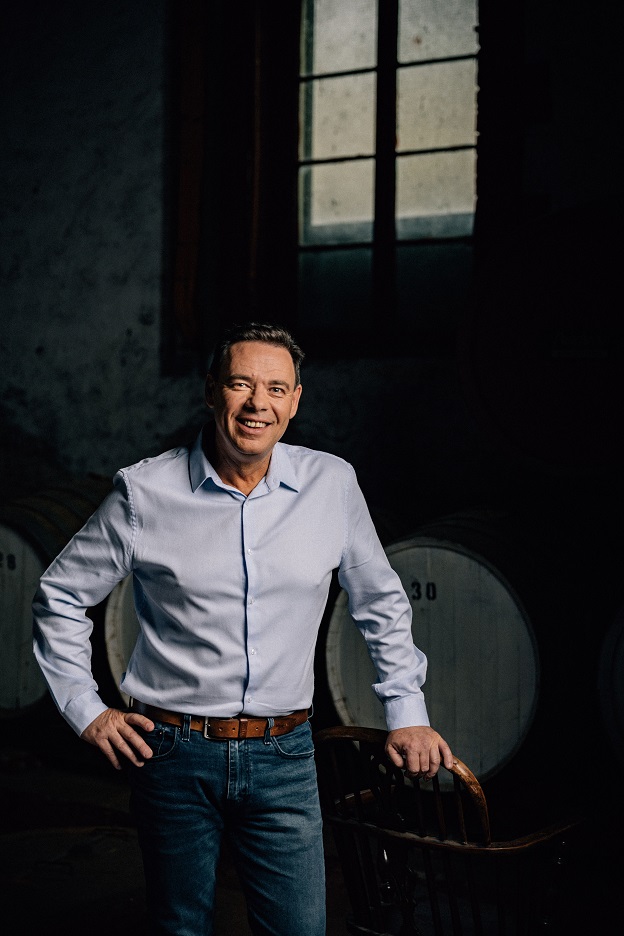 Steve (
above
), who has been making Wolf Blass reds since 2008, added: "We are tweaking and adjusting almost all aspects of our winemaking on a constant basis without moving too far away from Wolf Blass and Grey Label's core principles."
This means the Grey Label McLaren Vale Shiraz 2019 is rich, plush and powerful, yet approachable.
The fruit is sourced from vineyards ranging in altitudes from about 50m near the coast to 200m where McLaren Vale merges with the Adelaide Hills. Soil types vary from sands, yellow clays, and red and black loams through to ironstone.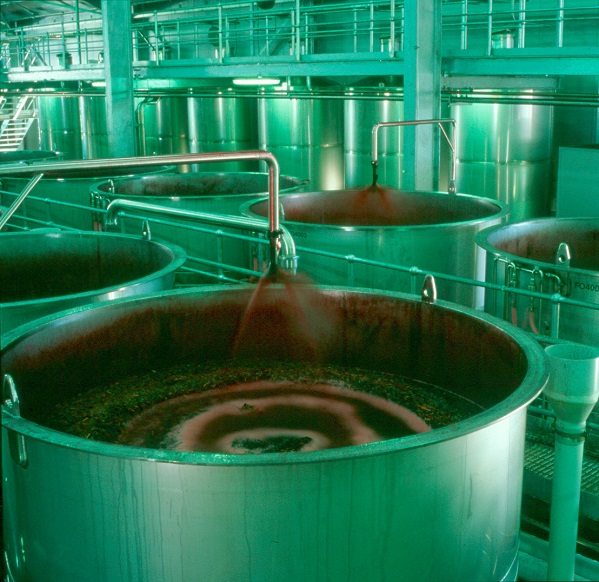 Individual vineyard batches were fermented in small open-top fermenters for five to 10 days. Plunging and gentle irrigation were used to work the cap and optimise flavour, colour and tannin extraction, providing for concentration and depth of fruit flavour, while keeping tannins plush. Select batches completed fermentation in barrel, contributing mid-palate texture, while others finished fermentation on skins, providing structural length and focus.
The components were matured as individual vineyard batches in a combination of 52% seasoned and 18% new French oak, and 19% seasoned and 10% new American oak for 15 months.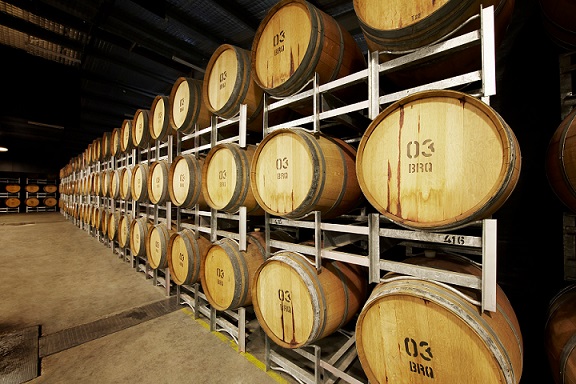 In the full interview that follows, Chris and Steve talk about adding complexity to their wines while still making them 'approachable'.
Canopy: What's your winemaking philosophy in general?
Chris Hatcher:
"Being the custodians of the wines of Wolf Blass, we have a responsibility to preserve the inherent style Wolf developed back in 1966 whilst evolving to remain relevant for current consumers. Steven started out in the Yarra Valley and was initially more vineyard focussed. Therefore, the preservation of fruit characteristics and allowing the grape variety, region and vintage to have the largest voice in the individual parcel of wine we make is the biggest single winemaking philosophy he has brought to the modern Wolf Blass wines. My background was in white winemaking where clarity of fruit, balance, precision and preservation of varietal and regional characters are key. The wines we make today have the overarching DNA of the original wines Wolf made but with more focus on fruit expression and clarity and far less reliance on oak."
You guys come from completely different backgrounds – how has this shaped your winemaking?
Steven, who grew up in his family's restaurant business in the Yarra Valley:
"First and foremost it comes from working in differing regions and being influenced by so many people and wine styles, along with the idea that the fruit should speak the loudest. Additionally, I believe not being too grounded in one philosophy in the formative years of my winemaking career means I am not specifically locked into one single ideal or specific focus. I also embrace and encourage input from other winemakers within the Wolf Blass winemaking team as well as philosophies from other winemakers across the industry."
Chris, whose father was a strict Methodist:
"Growing up in a Methodist family had an important impact on my belief in not compromising and delivering great value for money at all price points. I strongly believe we make wines to excite and satisfy our consumers and it is just as important to respect consumers that purchase our more affordable wines like the Red and Yellow Labels, which deliver great quality for the price, but also respect consumers who purchase our expensive Black and Platinum Labels. My philosophy across our entire portfolio always aligns to Wolf's tag line: 'Quality, Character and Consistency'."
What do your families think of your careers?
Steven:
"Growing up with my family being involved in the hospitality industry and in close proximity to a wine region meant that wine was always a centre point in our lives so progressing into winemaking was not a complete surprise. However, with winemaking not being my original career, it was an adjustment as was ending up in the Barossa Valley and at Wolf Blass on a permanent basis that has probably surprised all of us."
Chris:
"Parents want their children to be successful and, as Methodists, mine did not drink alcohol, however, they were very proud of my success in the industry of my choice."
What are the key considerations when handling and vinifying Shiraz grapes?
Steven:
"Shiraz, and Shiraz from McLaren Vale in particular, will always be full-flavoured, have great colour, along with a roundness and richness so these are aspects that we do not have to try to extract from the fruit. Ensuring that these characteristics are preserved whilst still bringing out structure and length in the wine is probably one of the key considerations."
'Shiraz can easily become overripe'
What are the little details you focus on?
Steven:
"Firstly, ensuring the fruit is picked at its optimum is a key detail. Shiraz can easily become overripe and 'too big and rich' which is not a characteristic we pursue. Additionally, being careful with extraction is another key detail that is important with Shiraz and Wolf Blass wines in particular."

What are the keys to the Grey Label McLaren Vale Shiraz 2019?
Steven:
"Great individual vineyards along with relatively mild vintage conditions ensuring great fruit expression and texture without being overblown or too rich and ripe."
Did you do anything different to the wine in 2019?
Steven:
"Not particularly, although we are tweaking and adjusting almost all aspects of our winemaking on a constant basis without moving too far away from Wolf Blass and Grey Label core principles. The major differences between the previous vintage in particular is the milder vintage conditions that resulted in wines of probably less power and weight but with more line, length and elegance."
What little details are you tweaking?
Steven:
"Oak use is probably the most significant. Its use is synonymous with, and a key component of Wolf Blass over the years and still forms a major part of the winery and Grey Labels' DNA. However, we have been tweaking its use, both in the type of oak as well as the percentages of new oak. Additionally, we are even more careful with the amount of barrel fermentation we employ, depending on the fruit and vintage as this technique provides very distinctive characteristics that we want to ensure it is not specifically dominant."
How are the 2020 and 2021 looking?
Steven:
"The 2020 vintage was a smaller and more challenging vintage with much warmer conditions producing some great parcels but far less in numbers. The 2021 wines look very promising with conditions being close to perfect in many ways, however it is way too early to make any bold predictions."
How do you add complexity to the wine?
Steven:
"Number one is probably the diversity of vineyards across all the differing sub-regions of McLaren Vale. In addition, we do alter our fermentation techniques and time on skins, oak regime and maturation time and techniques to ensure we have parcels of wine that differ significantly enough to provide the complexity to draw upon when making the final blend."
How important is 'approachability' and how do you achieve this?
Steven:
"It is incredibly important to Wolf Blass and especially with wines such as Grey Label that are designed to age, as well as possessing fruit weight, structural intensity and texture. Number one is careful control of fermentation time and temperature along with our mix of gentle pumping over and the more intensive plunging, ensuring we can control the extraction that enables the fruit expression whilst keeping the phenolics in balance with this fruit."
How/when are the grapes collected?
Steven:
"All of our fruit for Grey Label Shiraz is harvested with new generation mechanical harvesters that pick cleaner fruit and at a faster rate. Almost all of this fruit is picked in the cool of the night and early morning ensuring the fruit is captured in its optimum condition and freshness."
Are they destemmed and crushed?
Steven:
"Our 'selective' harvesters do a great deal of the destemming in the vineyard, however we still further destem as required in the winery; the majority of our fruit is crushed."
How is the juice protected from oxidation?
Steven:
"In essence, we harvest and deliver our fruit as quickly as possible before any oxidation can have any real effect. We do also add small amounts of sulphur dioxide, in the form of potassium metabisulphite, into our picking bins as added protection."
Do you acidify – if so how and when?
Steven:
"Being red fruit in moderate to warm regions like McLaren Vale, we do generally need to adjust pH levels to ensure stability of the wines in bottle. We normally adjust at the crusher with the ideal scenario being to replace the lost tartaric acid as soon as possible post-harvesting and before fermentation."
Are all the individual vineyard batches vinified the same way?
Steven:
"No, we certainly vary the techniques and treat each parcel of fruit as its own unique wine, but one that we plan to form part of a more complex and interesting final wine once blended and bottled."
Tell us about the vinifications.
Steven:
"For the most part we use small open-top fermenters although some parcels will be fermented in slightly larger static fermenters. We alter the time on skins, the temperature regime, how much pumping over versus the more extractive plunging we employ, and then if the wines will finish there, we consider fermentation in barrel or not to be transferred to oak until fermentation is complete. Additionally, we alter the oak type and time in oak across the many parcels that make up Grey Label Shiraz."
Why ferment in small open-top fermenters?
Steven:
"This firstly enables us the best opportunity to keep the parcels separate until final blending. Additionally, these fermenters have great temperature control as well as allowing the differing manipulation techniques such as pumping over versus plunging. The latter can obviously only be undertaken with open-top fermenters."
What size are they?
Steven:
"The vast majority are 8-tonne fermenters that can take volume as low as 5 tonnes. We do also have a number of smaller fermenters ranging all the way down to our smallest at 1.5 tonnes."
What's your yeast of choice and why?
Steven:
"For the most part we utilise yeast that are derived originally from the Rhone Valley – Lavlin 2056, 2323 – for Syrah. We do, however, use other yeasts in smaller frequency and are always trying differing techniques including yeast types."
When do you press the skins and rack to barrels?
Steven:
"This varies as mentioned. Some are pressed when still in ferment (approximately 3 Baume) and complete fermentation in barrel. While other parcels are allowed to compete fermentation on skins before being racked to barrel. The time on skins will vary from 6 days to as long as 14 days."
What percentage is pressed before the fermentation finishes and how much is pressed after fermentation?
Steven:
"The percentage varies from year to year greatly. For example, an approximation of the 2019 is that 45% of the final wine completed primarily fermentation in barrel."
Do you inoculate for MLF – and at what stage?
Steven: "Yes, we do inoculate. This again varies with a majority inoculated at the beginning of ferment but some parcels will not be done until after pressing of ferment."
What are you aiming for in terms of flavour/aroma profile and mouthfeel?
Steven:
"Fruit preservation is a key component. Wolf Blass has always made flavoursome wine and over the years we have probably concentrated a bit more on ensuring that this reflects the variety and region.
"We aim for a softness, richness and approachability with regard to mouthfeel whilst maintaining texture, structure and length."
What size/type/age of barrels do you use for this wine?
Steven:
"We only use small wood for barrel maturation being 225L barriques and 300L hogsheads. We have a mixture of both French and American oak, with the former being more structural, tannic and subtle in its flavour contribution whereas the American oak is softer and rounder in its structural input but has more obvious flavour profile. We use a mixture of new and used oak barrels up to approximately 6 years of age."
What else can you say about your barrel regime?
Steven:
"Time in oak will vary from year to year being anything from 14 to 18 months of maturation."
Has it changed in recent years? Have you, for example, dialled back on the influence of oak?
Steven:
"Lots has changed or been tweaked over the years, with oak use being a major one. We generally use more French than in the past, along with less new oak and probably utilise barrel fermentation less than we have but, again, this will vary depending on the vintage year. Other changes are probably more subtle with the exception of fruit sourcing. The vineyards and fruit we utilise are far more controlled and consistent than what we had at our disposal in years gone by."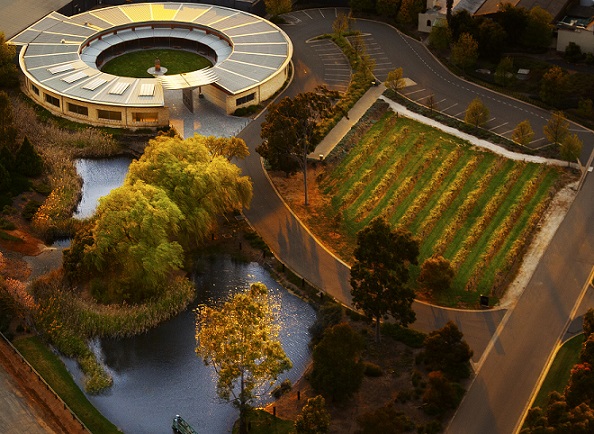 How does the vinification process differ to other red wines (or Shiraz wines) in the portfolio?
Steven:
"It does differ to many of our more contemporary and vineyard specific wines in that we probably utilise more traditional Wolf Blass techniques such as barrel fermentation and a greater focus on blending with many individual parts to achieve the overall Wolf Blass style that speaks to our heritage. However, we are always looking forward to the now and the future."
Tell us about the selection and blending.
Steven:
"In truth, the selection process starts back in the vineyards and continues all the way through to fermentation and maturation, tweaking the various inputs along the way. We have always kept our parcels as separate as possible even to the point of making our lives harder for ourselves. This ideal allows us to give every parcel that chance to be its unique best. Not long before final blending and usually just prior to emptying from oak we will look at every parcel we have allocated to Grey Label over the past year for that particular vintage along with other parcels that may be allocated to other wines, both of a higher grade and lower. In essence, we start again. We look at the wines both individually and in various bench blends until we finalise the blend that makes the best possible wine as a combined blend. Often there are parcels that when looked at alone are lesser than others but one of the key philosophies of Wolf Blass is to make wines that are greater than the sum of its parts."
Anything to add?
Steven:
"Only that this wine, along with many other Wolf Blass wines, has input from many people across our viticulture and winemaking teams, with this combined approach being the key to success for Wolf Blass wines overall and this Grey Label in particular."