Historic Italian winery Lungarotti has restyled the packaging of its flagship wines, as it continues to push sustainability into every aspect of its production process.
The Umbrian winery, founded by Giorgio Lungarotti and now headed by his daughters Chiara and Teresa, began its focus on sustainability in the 1990s.
The latest sign is lighter bottles with lower environmental impact for its flagship wines. The rest of Lungarotti's range – which now comprises 29 different labels – had already moved to lighter bottles, reducing CO2 emissions by as much as 35%. By moving its two historic wines, which were first released in the 1960s, into lighter bottles shows confidence in the glass's structural integrity – and in consumers moving on from equating heavy bottles with higher quality wines.
"With the introduction of lighter bottles," says CEO Chiara Lungarotti, "our commitment to adopting good practices while respecting the environment continues. This choice is a new important step in our path based on sustainability. A journey started by my father, Giorgio Lungarotti, who was a pioneer in understanding the importance of viticulture and production aimed at minimising the environmental impact: because the care of our territory is reflected also in the wine."
The new bottles weigh 420g – down from 650g.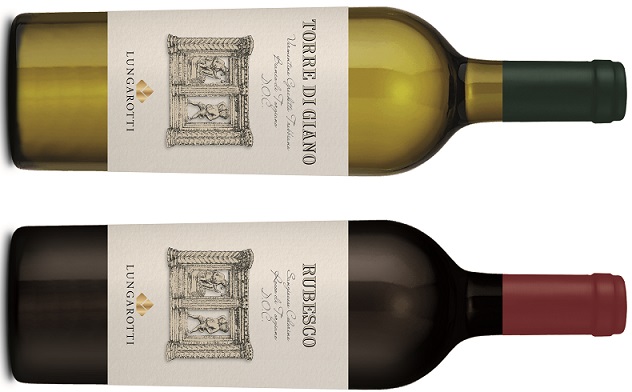 To mark the move, the new vintages of Rubesco (Rosso di Torgiano DOC, a blend of Sangiovese and Colorino) and Torre di Giano (Bianco di Torgiano DOC, produced with Vermentino, Trebbiano and Grechetto) have been restyled: while remaining faithful to the traditional graphics, they are now larger and more enveloping, with an elegant colour palette based on tones of grey and gold.
The image reproduced on both labels has remained unchanged, depicting a detail from the medieval Fontana Maggiore in Perugia. This choice reflects the company's connections with Umbria's cultural and historic heritage as well as the strong bond between wine and art, which Lungarotti promoted in 1974 by opening a wine museum in Torgiano.
The introduction of lighter bottles is part of a wide-ranging set of practices that respect the environment.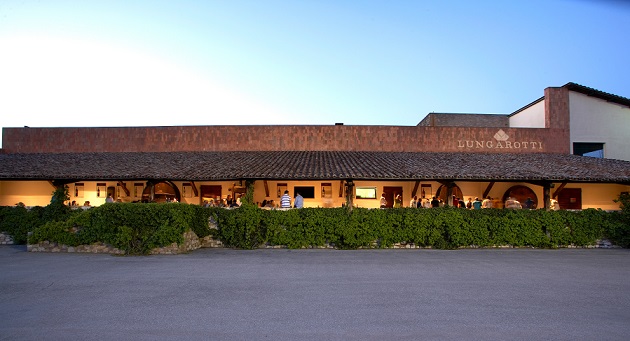 This commitment began in the 1990s with the installation of the first meteorological monitoring stations in the vineyards and, in 2013, Lungarotti became the leading member in the MeteoWine project undertaken in collaboration with the University of Perugia for collecting climate data (rainfall, temperature, humidity of air and soil, wind, etc) to be used to compute meteorological models.
"Our company has been a promoter of this project," explains Chiara, "and over the years it has resulted in important applications, with the latest being the creation of a Regional Meteorological Platform that now processes the data collected all over Umbria and builds models, consequentially providing reliable weather forecasts that are fundamental for the development of a DSS (Decision Support System) to reduce the impact of agricultural treatments."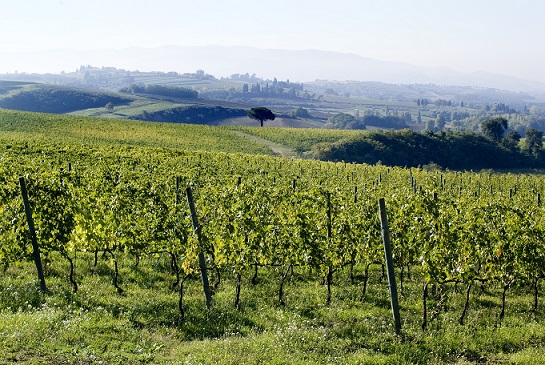 At the Lungarotti estates in Torgiano and Montefalco, no herbicides are used and weeds are controlled by mechanical methods. In addition, fertilisers are strictly organic, using both green manure and manure from Chianina cattle to preserve soil biodiversity. Concerning water resource management, sensors have been placed in the ground to measure and verify water availability in the soil and optimise the emergency irrigation for white grapes.
In addition, energy comes from vineyard pruning residues using a biomass system as well as from a photovoltaic system installed on the roof of the winery buildings (covering about 1,320sq m).
The company produces about 2.5 million bottles of wine a year from 250ha of vineyards, with Chiara and Teresa assisted by their mother, Maria Grazia, and Teresa's children, Francesco and Gemma.