Wine lovers started to sit up and take notice when Rod McDonald's Quarter Acre Syrah 2015 was named IWC Champion Red Wine in 2017. Now Te Awanga Estate has proved this startling success was no fluke, collecting four IWC Trophies this year for its Trademark Syrah 2015 – including the International Syrah Trophy. In an excerpt from her book The Wines of New Zealand, Rebecca Gibb MW takes a closer look at this variety...
The first New Zealand head of viticulture, Romeo Bragato, envisioned a wine-filled future for the regions of Central Otago and the Wairarapa. He was bang on with this prediction. He also suggested that Black Hermitage, better known as Syrah or Shiraz today, should be "at least one-half of the vineyard". Well, that certainly hasn't happened: Syrah remains a sideshow in the New Zealand wine carnival. In the past 10 years, plantings have increased more than 50% yet it represents just 1% of the country's total vineyard area.
But Syrah has come a long way since the first plantings in 1984. At that time the only Syrah to be found in New Zealand was a lonely "experimental" block at the now shuttered government research station, Te Kauwhata. Enter Alan Limmer, a soil scientist, who not only took a risk on buying a piece of land that seemed undesirable in the early 1980s – now known as the Gimblett Gravels – but also decided to give an untried variety, Syrah, a chance. It proved to be a magical combination.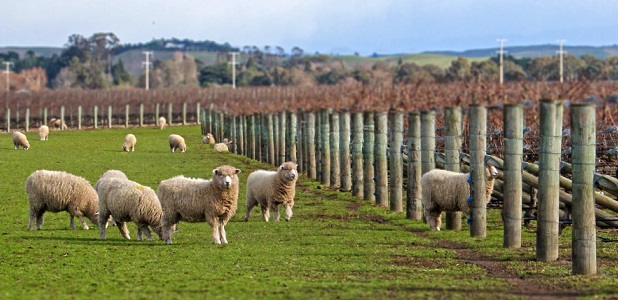 It is thought that the vines that ended up at Limmer's wine operation Stonecroft, producing New Zealand's first Syrah in 1989, were brought to New Zealand by Romeo Bragato. While some believe that New Zealand's Syrah plants could have arrived with James Busby, the man who introduced Shiraz to Australia. Research by Dr Gerald Atkinson, published on Stonecroft's website, suggests that's codswallop: "Claims that the Te Kauwhata 'Hermitage' Syrah vines somehow derive from plantings at James Bubsy's residence at the Bay of Islands are utterly without foundation. There had been private imports of the same vine material from Australia (New South Wales and/or Victoria) before… but all of these were wiped out as phylloxera spread through the north between 1890 and 1910."
'Without Alan Limmer and his clones from Te Kauwhata, the joy of New Zealand Syrah may not have been discovered'
The few Syrah vines that resided at Te Kauwhata were left unloved for most of the next 80 years. In the 1960s, the national research station had worked on eliminating virus in some of the old vine stock, creating virus-free Syrah, but still no-one wanted to plant it beyond station's grounds. "However, in the middle 1980s," explains Atkinson, "Alan Limmer became interested in experimentally growing Syrah and happened to be working at Te Kauwhata at the same time. A small row of some of the several and dispersed plantings of the DSIR heat-treated 'Hermitage' Syrah at Te Kauwhata had been listed for pulling out (doubtless to make way for something much more popular), and Alan decided to save material from each vine."
That material would be the origin of many of New Zealand's now iconic Syrah wines and the MS clone (Mass Selection) is now the industry standard. You'll also find the loose-hanging Chave clone commonly used, which was imported by Nobilo's from the northern Rhône, as well as a handful of other clones that have unmemorable numbers for names like 174, 470 and 524. Without Limmer and his clones from Te Kauwhata, the joy of New Zealand Syrah may not have been discovered.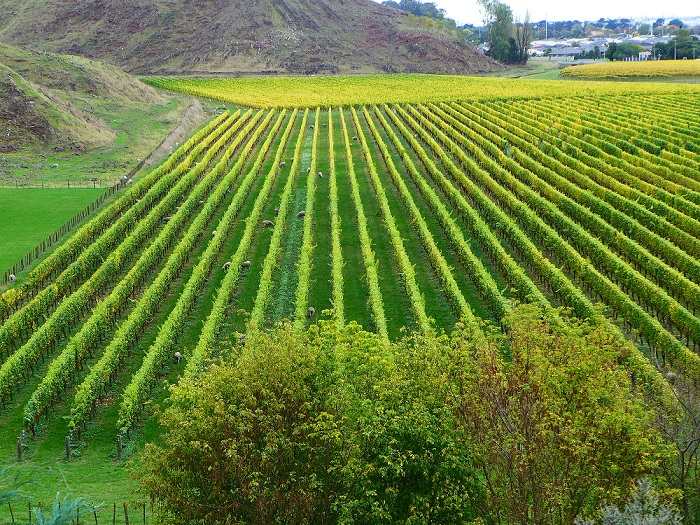 New Zealand style
The New Zealand style of Syrah is distinctive and characterful. With its deep cherry purple pink that stains your glass, it exudes a perfume of blackberries, violets, cracked black pepper, sometimes a hint of smoky bacon, and it takes kindly to oak. In terms of structure, it offers a mid-weight, elegant expression of Syrah with bright acidity providing freshness. These wines are far from warm climate Shiraz blockbusters: they are not thick in texture, nor high in alcohol or rich in chunky oak.
The black pepper character
Cracked black pepper is one of the appetising scents in a cooler climate Syrah but it isn't universally appreciated. Peter Cowley, the long-serving winemaker at Te Mata Estate in Hawke's Bay, admitted: "We used to call it fly spray in the winery but with vine age it's less overtly peppery."
'Rotundone is a huge part of the New Zealand Syrah story'
The source of the pepper aroma is rotundune and one drop of the stuff is enough to make an Olympic-size swimming pool smell peppery. That is, if you can smell rotundone: around one in five can't detect this naturally occurring compound, known as a sesquiterpene. For those who can, rotundone is a huge part of the New Zealand Syrah story.
Research undertaken in Hawke's Bay found that of all the major Syrah-producing countries, rotundone concentration is highest in Syrah wines from New Zealand, followed by France, the USA and Australia. This might be due to the cooler climes of New Zealand, and it also seems that rotundone levels are higher in cooler vintages, such as 2012.
There's no black pepper aroma to speak of until veraison, but close to a month after veraison, according to Dr Gerard Logan, who has been researching rotundone in New Zealand Syrah for the past ten years, the concentration soars over a two-week period and remains steady until harvest. His results also found a relationship between rotundone and clone selection. The clone Dijon 470 produces the highest level "and was nearly double the concentration of other clones" like Chave, which had previously been considered the most peppery while the MS clone was the lowest rotundone producer.
'Stainless steel open-top fermenters produced higher levels of rotundone'
Dr Logan's extensive work also looked at fermentation techniques and it has been tentatively suggested that stainless steel open-top fermenters produced higher levels of rotundone versus oak curves. Yet Syrah doesn't have a monopoly on rotundone. It's also found in Italian grape Vespolina and Austria's Gruner Veltliner.
Dr Logan also found that, in Hawke's Bay, Cabernet Franc out-rotundoned Syrah in many cases – offering 243ng/kg in his tests, with Syrah offering a range between 13 and 300ng/kg. Even the local Zinfandel, Merlot and Sangiovese offered rotundone levels at or above the sensory threshold of 16ng/kg, suggesting Hawke's Bay has a close affinity with this sesquiterpene.
Rebecca Gibb is an award-winning wine journalist, author of The Wines of New Zealand and a Master of Wine. She is also the founder of wine and spirit puzzle business Bamboozled Games and director of consultancy The Drinks Project. Canopy readers can get Rebecca's book at a 35% discount (£19.50) by ordering here and using the code WNZ35OFF. This code is valid until June 10, 2019.