Tastings from a converted horsebox
Kinsbrook Vineyard, a new family-owned and run vineyard in West Sussex, England, is offering wine tastings of its debut vintage from a converted horsebox overlooking some of the 44,500 vines planted on three sites. It's a temporary solution, as this autumn they hope to start building a Sussex-barn-style farm shop and café, ready for opening in October 2021.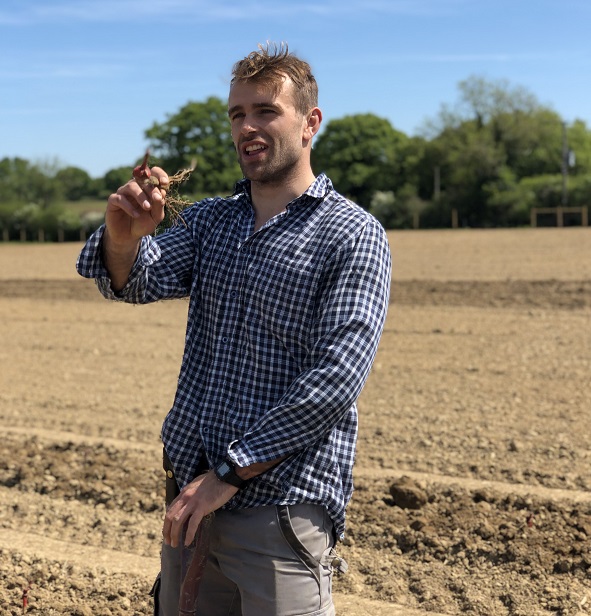 The vineyards were planted on the third-generation family farm from 2017-2019 and are run by 27-year-old Joe Beckett (
above
), who took several short courses in viticulture, sparkling winemaking and wine business at the UK's centre for excellence in wine, Plumpton College in East Sussex.
This summer, he launched a range of three wines – one sparkling (the 2014 Sparkling Vintage Cuvée made with purchased grapes by one of England's leading winemakers, Dermot Sugrue of Wiston) and two still wines (a relatively low-alcohol Bacchus and Pinot Gris made from their own grapes at another of the country's most highly regarded winemakers, ex-Formula One engineer Simon Woodhead, at Stopham Winery).
Joe told
Canopy
: "We are hoping to build our own winery on site in the future and eventually would like to be making all of our wine in-house. We have a member of our team, also a Plumpton student, who is very interested in winemaking. He'll be experimenting with small batches of our grapes. As a part of his thesis, he will also be making wine in qvevris."
Whereas most English sparkling wine producers have planted Chardonnay, Pinot Noir and Pinot Meunier, West Chiltington-based Kinsbrook has planted all seven Champagne grape varieties. The Arbane, Petit Meslier and Pinot Blanc will be ready for their first harvest in 2021 and are destined for Kinsbrook's "most premium sparkling wine".
"This won't be available for several years yet," Joe said.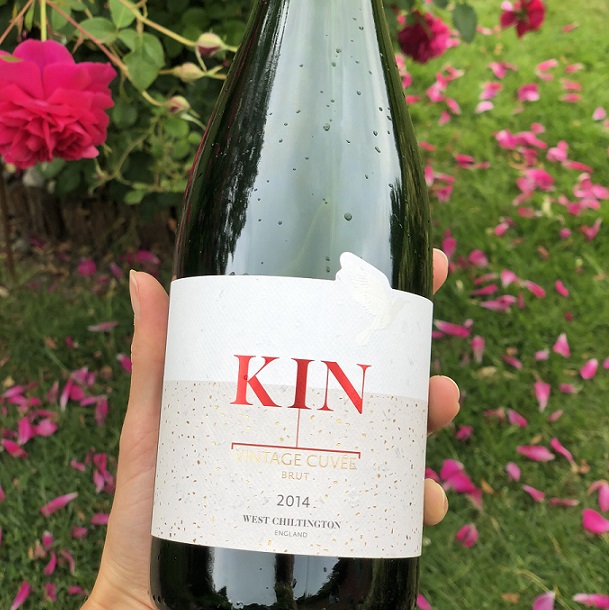 Asked about the inspiration for planting vines on the family farm, Joe said: "Four years ago, I visited the wineries on Waiheke Island in New Zealand and felt inspired to not only set up my own vineyard on my family's third-generation farm, but to create a complete wine tourism experience around it."
The Bacchus retails at £18, the Pinot Gris at £19 and the sparkling at £35.
Using Facebook to recruit seasonal help
Many UK vineyards rely on skilled seasonal workers from Romania and Bulgaria for jobs such as pruning, harvesting, and canopy management.
But not the owners of 4ha Adgestone Vineyard, near Sandown on the Isle of Wight. They use their own team and volunteers but, this year, with their staff on furlough, owners Russ and Phillipa Broughton discovered they were "months behind" with their shoot positioning and leaf stripping. The vineyard, one of the oldest commercial vineyards in England, has 11,000 grapevines and they were starting to look like a "spider's web".
So, Russ and Phillipa, who bought the vineyard in 2013 and produce up to 25,000 bottles of wine a year from varieties such as Bacchus, Schoenburger, Rondo, Pinot Noir, Phoenix, and Seyval Blanc, put out an appeal online.
Russ's post on Facebook said: "Due to the furlough, I've tried to keep up with training the 11,000 vines myself, but we are months behind and need help.
"Obviously, our amazing staff are now back, but working hard in the shop not the vines.
"If anybody is willing to spend a day or more helping get the vines back into shape with guidance in exchange for a couple of bottles of wine a day, please message us."
The post was seen by more than 44,000 people and shared more than 300 times. More than 130 comments were received, many of which were offers of help from locals and holidaymakers.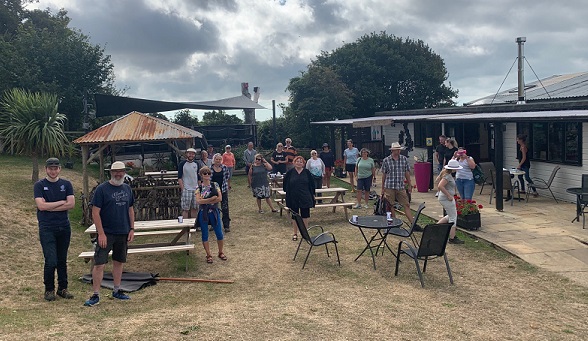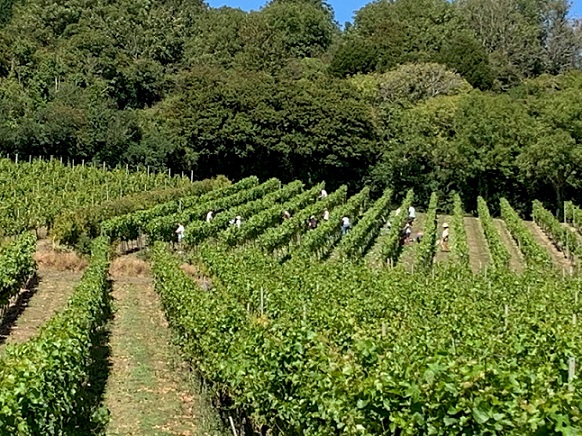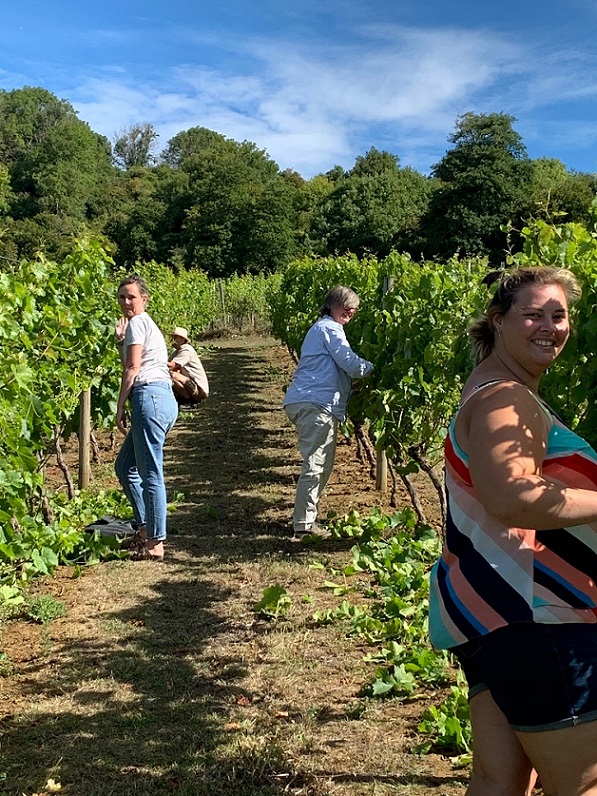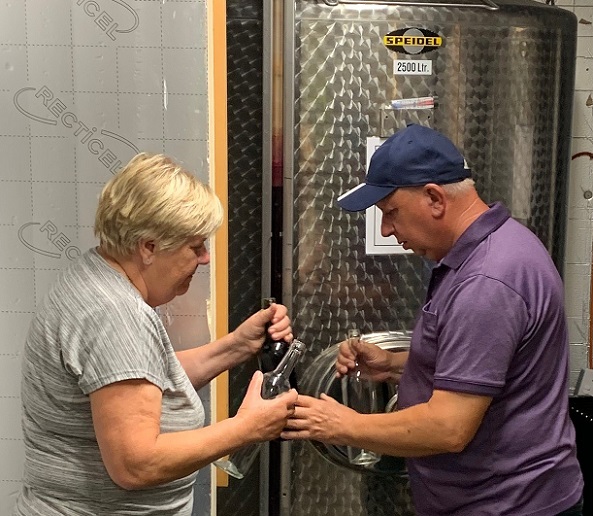 More than 190 people turned up to work for wine, which they bottled themselves from the tank, adding their own screw caps and labels. Former engineer Russ told
Canopy
it took the volunteers six days "from vines laying on the floor to upright and deleafed".
He said they did a "brilliant" job, adding: "We are in a better state now than I have managed with staff in seven years".
'We are in a better state now than I have managed with staff in seven years'