Castello di Cigognola wants to create a new category for Italian sparkling wine. While CEO Gian Matteo Baldi believes there are many good Italian sparkling wines – and some great ones – he says there are very few that are excellent.
Over the past three years, Castello di Cigognola has been examining every aspect of its production – and hiring top consultants – in its quest to produce sparkling wines that will, as Gian says, "compete with the big names in sparkling wine, not only in Italy, but internationally".
"There is a problem with Italian wine," he tells
Canopy
 during a Zoom call. "We are very good at making good sparkling wine, maybe even great wine, but when you get to the excellent you really need to do a step forward. It's a change in mentality, it's a change in precision."
But that's the goal at the historic estate, which specialises in classic-method blanc de noirs in a region that has been making traditional sparkling wines from Pinot Noir since 1865. Oltrepò Pavese, southwest of Milan, has about 3,000ha of the noble grape planted on its steep slopes and hills.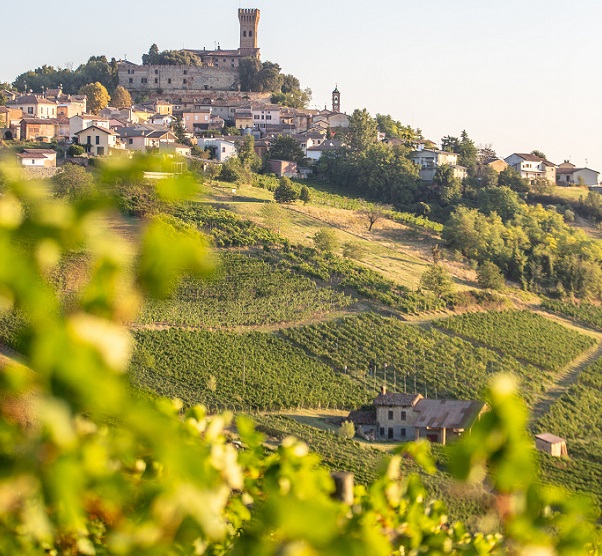 Castello di Cigognola, purchased by the extremely wealthy Moratti family in 1982, owns 36ha of land on the hills around the beautiful 12th-century castle, of which 28 are planted with vines, mostly Pinot Noir.
The estate's current line-up of blanc de noirs comprises Cuvée dell'Angelo, Cuvée More Brut, Cuvée More Pas Dosé, and Rosé – sold under the Moratti brand while the Castello di Cigognola name is reserved for the still wines made from about 3ha of Nebbiolo and about 8ha of Barbera. A new premium still wine, made from Pinot Noir, is being created by Federico Staderini, who made his reputation at Ornellaia and Podere Santa Felicita. The first wine from this project, the 2019 vintage, is expected to be released at the end of 2021.
The sparkling wines had reached a high standard under former consultant Riccardo Cotarella, who's now working at Il Palagio, the Tuscan estate of Sting and Trudie Styler. But now the emphasis is on having specialists – who Gian refers to as "masters" – who can pass their expertise onto the young team at Castello di Cigognola.
As well as Staderini, the other 'masters' include French sparkling wine consultant Nicolas Secondé, flying winemaker Beppe Caviola, and Friuli agronomist Giovanni Bigot (
pictured with Gian below
).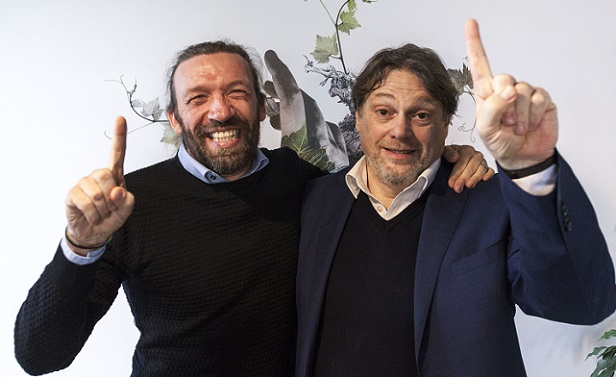 Gian wants to put people "in the centre" of the project, and training in the vineyard and winery are important parts of the plan.
"It's the pattern more of a school than a company," Gian says. "We have three, four, five masters and we are the pupils. We are trying to transform the ideas to facts."
He believes "you can get a very good, high standard project based only on technology, on analyses, on data and protocol, but to make the next step forward you need to include the human being".
As well has having top-class teachers, they are undertaking extensive research and experimentation to improve every step in the process and get "as close to perfection as possible".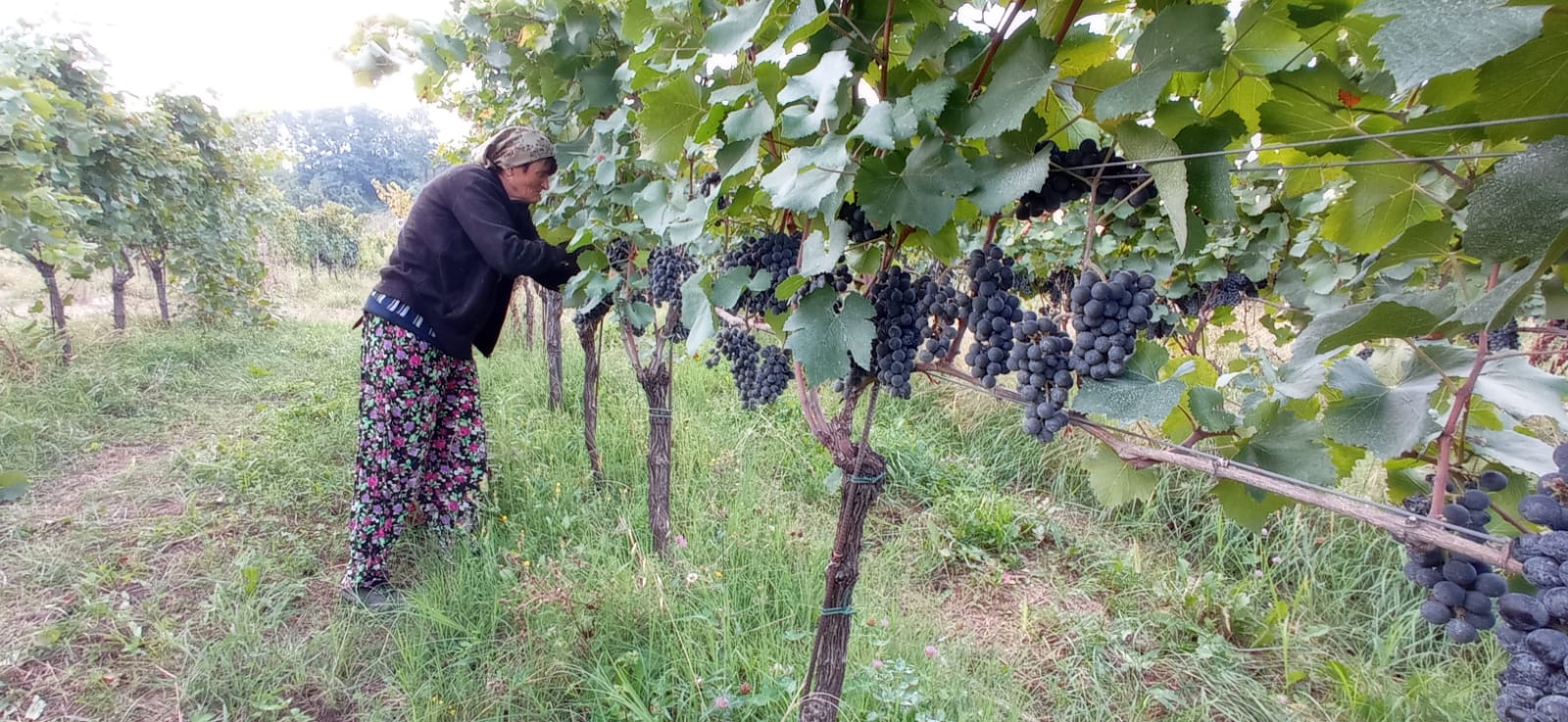 This vintage they have experimented with the pressing fractions, under the guidance of Secondé, to get different nuances and "positive characteristics" in their base wines. Gian's hope is this will create "a different picture altogether".
"I think that is what is missing in Italy in most metodo classico," he adds.
One of the other significant changes is the increased use of spontaneous fermentations.
"It's not a value itself, the value is the quality of the final result," Gian clarifies. "The idea is, through spontaneous fermentation can we get a different nuance to the wine, can we add something more as a character or as a quality to the wine? And the answer, for us, was 'yes', but then we went through a very precise and long process of identifying the exact protocol."
At the moment, only a small portion of their base wines are made with spontaneous fermentations, but as they gain in confidence and knowledge – and reduce the risks – the aim is to increase the proportion.
"I do not believe in naïve winemaking," Gian explains. "I think using spontaneous fermentation gives a great deal of improvement but at the same time when you leave it on its own, of course you have a huge amount of risk that something can go wrong.
"I know the risk but I have to manage the risk."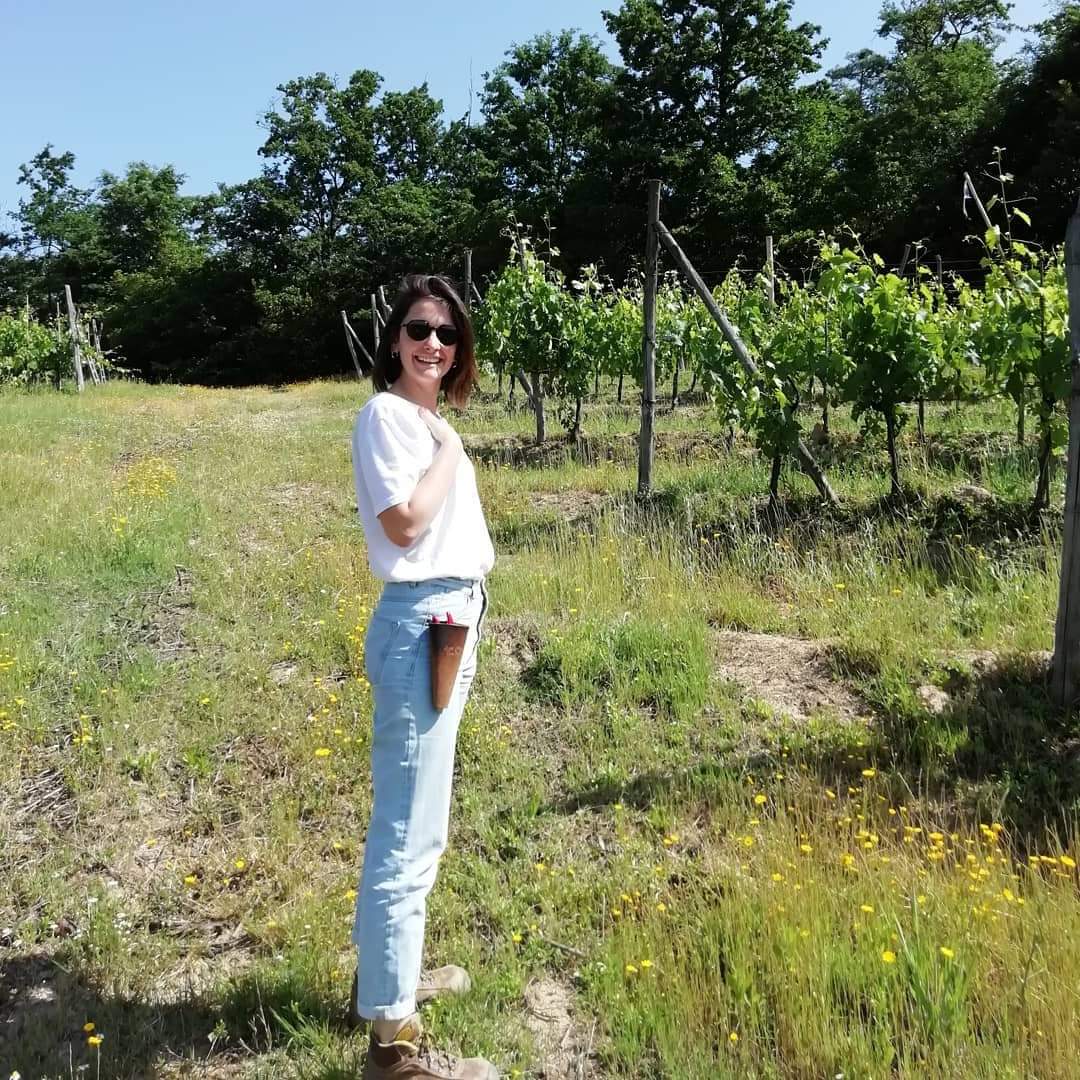 New winemaker recruit Francesca Elli (
above
), who has a special interest in native yeasts, adds: "If you want a great vision of the vines inside of the wines, you have to use spontaneous fermentation."
She reduces some of the risks "by saturating everything with CO2" to kill off undesirable bacteria prior to fermentation.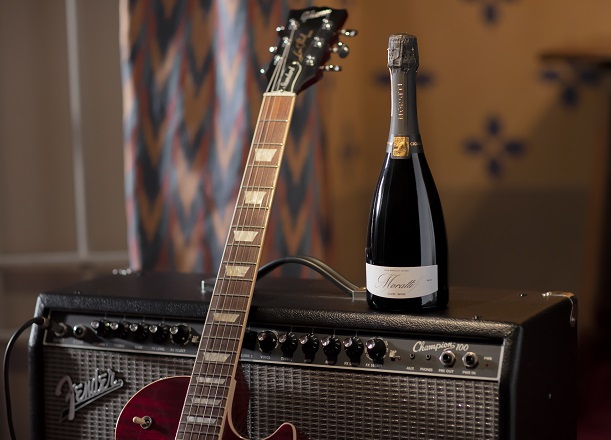 'We did the harvest probably one week in advance of everyone else'
Gian and Francesca are speaking to me after harvesting the grapes for their 2020 sparkling wines.
In Oltrepò Pavese, phenolic maturity is not a problem, so their focus at harvest is pH.
"When we have the right pH and when we are sure the grape is ripe enough through the tasting of the grapes, we harvest them," Gian comments. "The final result is we did the harvest probably one week in advance of everyone else."
He says those who waited a week saw a huge drop in acidity.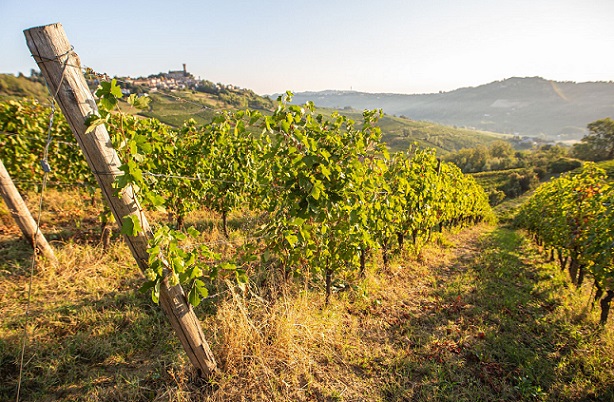 Castello di Cigognola's vines, located at an altitude of 300-350m above sea level, have an average age of 25 years and are mostly guyot trained. With sanitising winds blowing through the narrow valleys from both north and south, organic farming was an obvious route in their quest to improve the quality of their vineyards and grapes.
But there is a scientific twist at Castello di Cigognola. Here, the vineyard workers collect data in their phones, using the 4Grapes app developed by the agronomist, Giovanni Bigot. The goal is to check the ecosystem is in balance and predict any insurgence of disease so they can "reduce intervention in the vineyards".
Francesca tells me: "If you treat the vineyard in the right way, you don't need to intervene a lot – just when the plants need it."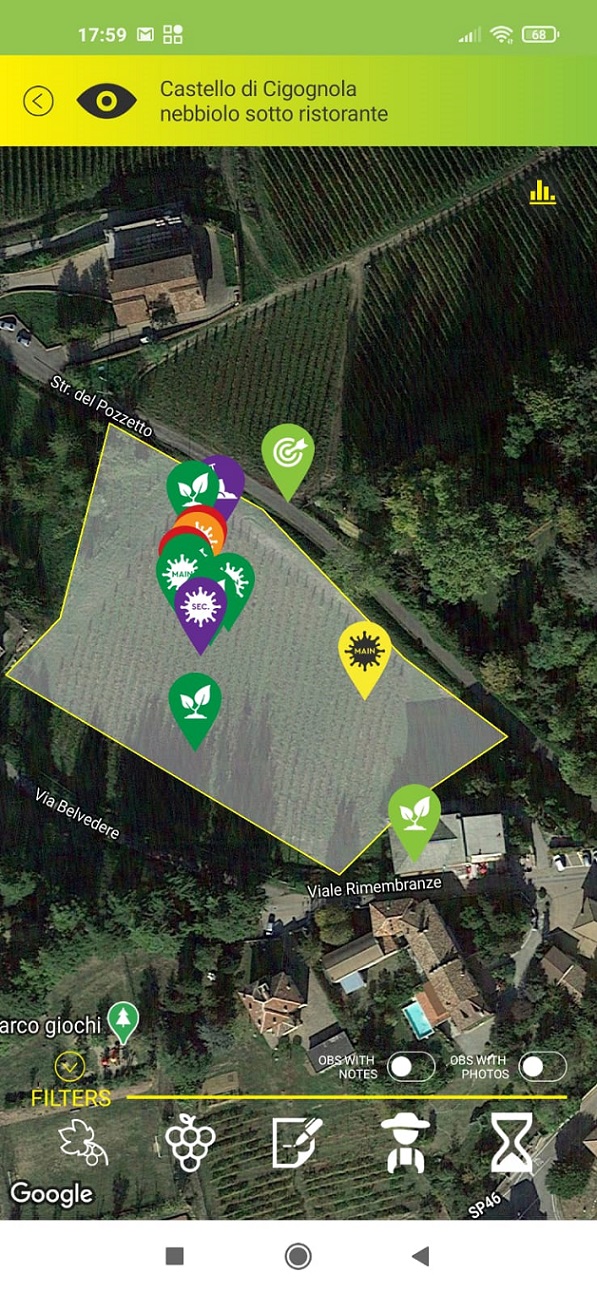 The data collected on yields, foliage, relationship between leaves and production, health of the grapes, type of bunch, water stress, vigour, biodiversity and microorganisms, and age of the vineyard is processed by software from the University of Piacenza, and allows them to compare the quality of the grapes and micro-vinifications with the work they have carried out, and to intervene before a problem develops. Gian says it has allowed the estate to reduce spraying by 50 to 90%.
One obvious result of the improved understanding of the terroir is that they have been able to reduce the sugar level in the dosage – it's zero in the Cuvée Dell'Angelo and Pas Dosé, and 4g/L in the 2018 Cuvée More Brut.
The experiments and research will continue. This is an ongoing project which has the active backing of Gabriele Moratti (
below
), co-founder of fashion brand Redemption.
"For us, it is a very ambitious project that we want to carry on. We realise we are just starting now," Gian says.