To celebrate 'Furmint February'(#furmintfebruary19), I am encouraging New World winemakers to take a serious look at Hungary's flagship grape variety.
I have travelled from Rust in Austria to Romania to learn about it, and how it changes with its synonyms: Mosler in Austria, Sipon in Slovenia and northern Croatia, and Zapfner in Germany. It's strongholds – Tokaji and Somló in Hungary, and Jeruzalem and Ptuj in Slovenia – are stunning spots that should be on all wine lovers' wish lists of places to visit.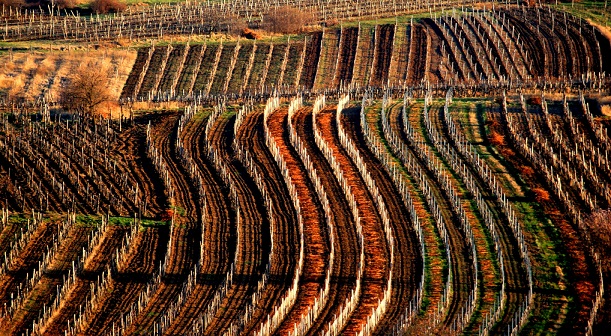 Here's why I think it is special and worthy of wider recognition and planting around the world:1 It makes world-class wines.
Furmint is best-known for producing the prized sweet wine Tokaji Aszú, but over the past 15 years it has also gained a reputation for producing delicious, focused dry wines with racy acidity and minerality.
2 It's a winemaker's grape.
As Tokaji producer Barta's young winemaker Vivien Újvárin told
Canopy
: "It's up to the winemaking method how you make the wine. If you pick it early it has very nice citrus aromas, a little bit of lime plus apple and pears, and it tastes very refreshing. If you pick it later and have strict yield control, it's more like a full-bodied wine with a very long finish but it will still have a very nice acid content." It responds well to oak fermentation and ageing, stainless steel and concrete, MLF, and blends well with grapes as diverse as Sauvignon Blanc, Juhfark and Hárslevelű.

3 It's an amazingly versatile grape.
Famous for dessert wines, I have tasted it in sparkling, dry, off-dry and orange versions. It's common in its homeland, Tokaji, to have 5-8g/L of residual sugar to round off the acidity in place of ageing. In Slovenia it's usually bone-dry.
Caroline Gilby MW, one of the biggest advocates of Furmint, states: "It has some similarities to Riesling – able to go from bone-dry, crisp and vibrant; to intensely sweet, always with its hallmark steely acidity. At the same time, it has a touch of Chardonnay's nature about it – capable of fine sparkling wines and able to respond well to oak and malolactic fermentation to give layered complex, almost Burgundian wines. This all makes sense when you look at what is known about its genetics – it is offspring of the prolific Gouais Blanc (aka Heunisch Weiss) making it a half-sibling of both Chardonnay and Riesling."
4 It has the ability to transmit terroir well.
Caroline adds: "Furmints grown in Slovenia, Romania or even other Hungarian regions like Somló are distinctive, while within Tokaj, single vineyard selections show clearly how it responds to different micro-locations."
5 It has good potential for ageing.
"There's a long track record of the luscious Aszú wines being able to age for decades, but serious dry wines are relatively new on the scene, though recent tastings of 15-year-old dry wines show that Furmint can mature with grace," says Caroline. She recently tasted a Dobogó Furmint from 2003, the warm dry vintage that turned Tokaji producers to the dry style. "It was still in amazing shape so I can confirm Furmint as a dry wine has the potential for longevity as well. It has the whole package."