Prosecco producer Le Colture, a family-run winery based in Santo Stefano di Valdobbiadene, has produced its first col fondo.
Incalmo is a contemporary wine steeped in the méthode ancestrale tradition that prevailed in the UNESCO-recognised Prosecco hills before Martinotti-Charmat tanks took over. It's a slightly cloudy frizzante, with some yeasty aromas that give way to fruity flavours such as apricots and peaches, while the lees add to the mouthfeel.
"We believe that the col fondo style is one of the interesting and possible expressions of the Glera grape, so we decided to take this path and try," co-owner Veronica Ruggeri tells me.
With the increasing interest in pét-nats, natural wines, zero dosage, lower sulphites, and alternative versions of Prosecco, Le Colture senses the time is right to test the market with this wine, which requires less than half the amount of sulphites of a typical Prosecco. (Incalmo has only 40mg/L of total SO2, compared to Proseccos' typical 110-115mg/L.)
"The request in the market exists and we tried this adventure with a product that is modern and contemporary but with an eye on the past and on how Prosecco Superiore was made by our grandparents," Veronica says. "For us, it is not an experiment but something in which we have invested in terms of knowledge and study because we wanted a col fondo which was both close to what the consumer wanted but also very close to Le Colture's philosophy and style."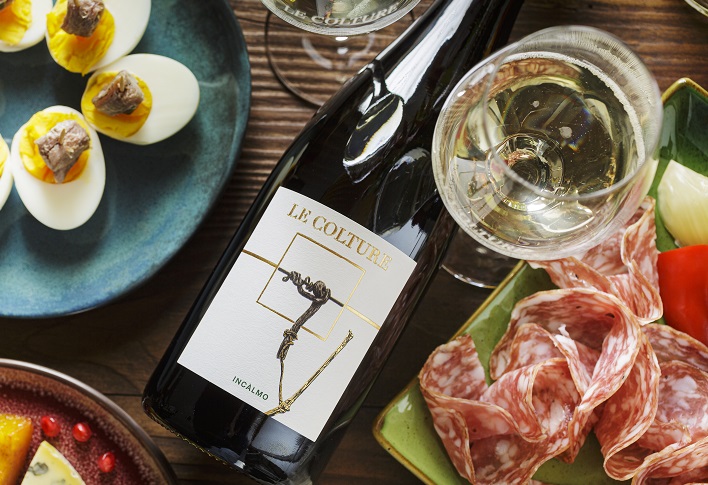 Despite it having a crown cap closure, Veronica insists: "Incalmo is not the most rustic col fondo... It is cloudy but still very close to the Prosecco Superiore colour. Le Colture produces 90% of clear spumante, so we wanted to make a product with the elegance and the finesse of our wines."
During stressful and troubled times, there is often an increase in demand for nostalgic products. Le Colture is aware of this. Veronica says: "In our opinion, there is a lot of interest in the col fondo because there is a general will of going back to our roots and of going back to how things were done by our families. Looking back makes us feel more sure, rediscover methods that have been abandoned but with the technology and with more knowledge can create very interesting products like col fondo. We only use our best Glera from the hills for our Incalmo, which is a way to rediscover a new value to the past."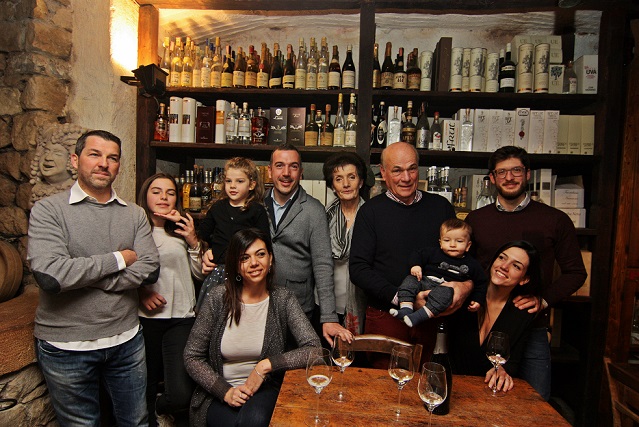 Veronica manages the business with sister Silvia and brother Alberto – the children of Cesare and Biancarosa Ruggeri. Cesare, a grapegrower who launched the winery business in 1983, looks after the 45ha of vineyards in Santo Stefano, Valdobbiadene, and on the Cartizze hill.
Silvia is in charge of admin and accounts, Alberto supervises the commercial activities in Italy and abroad, and Veronica takes care of the hospitality, visits and tastings. Silvia's husband, Cristian Agostinetto, supervises and coordinates the work of the oenologists.
Alberto says: "Le Colture has embraced the Prosecco world in all its areas with the aim, for each denomination, of raising the quality and representativeness of its bubbles as much as possible."