"It's like a nice book – a nice story that's well written, so you go through it very easily, you understand it very easily."
Laurent Bernard de la Gatinais, the French owner of Sicilian estate Rapitalà, is talking about the Mediterranean island's flagship grape variety, Nero d'Avola.
This is a red grape that carries the island's distinctive soils and terroir – from the mountainous northern part, to the hilly central-southern and south-western parts, to the plateau in the south-eastern area and the volcanic area in eastern Sicily.
Generally, Nero d'Avola produces full-bodied wines that are a deep ruby red in colour, highly aromatic with fruity, floral and spicy notes, a low pH, medium-low levels of anthocyanins and tannins, and an attractive overall softness.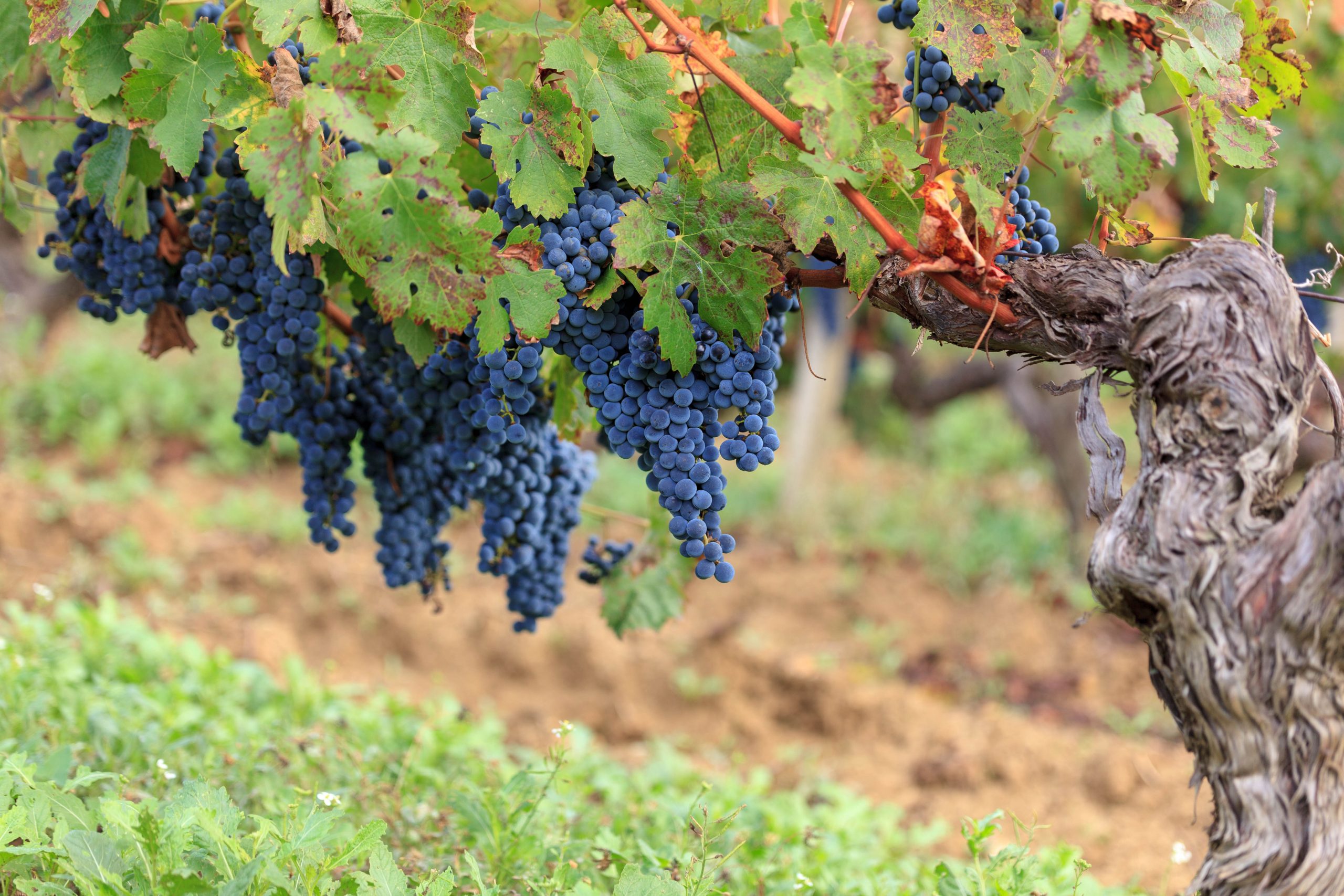 Having thrived in Sicily's torrid climate since the late 17th century, Nero d'Avola is now being looked at by producers in other regions feeling the effects of global warming – such as Australia and California. Nero d'Avola keeps its acidity even when the sugar content is high.
At the end of the 19th century, Nero d'Avola spread from its stronghold in the southeast – around the cities of Pachino, Vittoria and, of course, Avola – to become Sicily's most widely planted variety. There are 15,387ha of Nero d'Avola vines planted in Sicily (out of a total of 97,937ha), producing nearly 50m bottles of wine. In five of the island's nine provinces it is the number one cultivar (Agrigento, Caltanissetta, Syracuse, Ragusa and Enna) while it is number two in Palermo, Catania, and Messina, and number three in Trapani.
As a result of its ancient origin and widespread expansion, there is significant intra-varietal variability with three main biotypes identified:
Biotype A is more alcoholic and has a bigger tannic structure. It has long, cylindrical bunches, in some cases with the presence of one or more large wings. It is mainly found in central-southern Sicily.
Biotype B offers a riper fruit character, and is smoother and rounder. The long, cylindrical bunches rarely have wings. Biotype B is found all over the island but especially on the western side.
Biotype C is lighter in colour, with a crunchy and spicy style. It is found in the southeast, near Avola, Vittoria, and Pachino.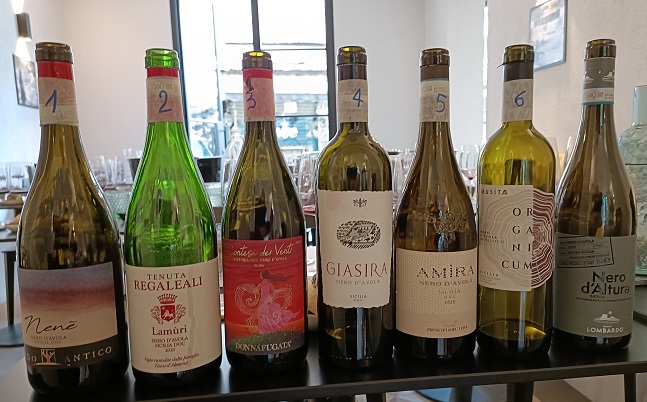 For most of the 20th century, Nero d'Avola was used in blends, but by the turn of the 1990s and early 2000s it had become an increasingly popular (and inexpensive) varietal. Now that drinkers have tired of these "dark and jammy" Nero d'Avolas, we are seeing more wines that are a lot lighter in style, more elegant and subtle. Red wines with summer fruit notes that can be enjoyed at 15-16°C when the mercury rises above 40°C.
I visited the island recently and spoke with several leading wine producers about their winemaking methods. Typically, the handpicked grapes are destemmed, gently crushed, and then fermented in tanks at 20-28°C. The extraction is gentle, and the maceration lasts as long as the fermentation. The wine goes through malolactic conversion and is matured in stainless steel. But there are some exceptions...
Rapitalà: Alto Reale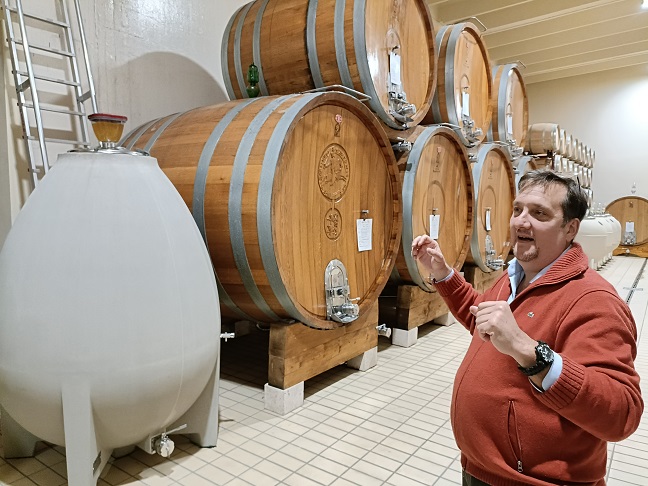 This family-owned estate extends over an area of 225ha and the vineyards range from 300-600m above sea level. The grapes from each of the 180 parcels are vinified separately to gain the maximum expression of each individual terroir. This means Rapitalà has one of the longest harvest seasons, starting in August and ending in November, to ensure that each variety and parcel is picked at the right moment.
Reflecting on the 2022 harvest, which lasted 100 days, Laurent (
above
) said: "Climate change does not seem to affect the excellent quality of Sicilian grapes.
"Sicily demonstrates, once again, the extraordinary ability to manage the consequences of climate change, thanks to the variety of its wine heritage, which is mostly native with great biodiversity, and to the extraordinary microclimates in the different areas."
Rapitalà's cellars have been renovated recently and now house more than 600 French oak barrels, but its top Nero d'Avola, the approachable yet powerful Alto Reale, sees only steel.
Vineyard:
The organic fruit is grown in various high-altitude mesoclimates 300-400m above sea level in the Alcamo area.
Vinification:
After 7-10 days' cold maceration, the grapes are fermented at 24-26°C for at least 15 days with pumpovers "to ensure optimum extraction of polyphenols and tannins". The six month's ageing is entirely in tanks "to maintain the authentic characteristics obtained during vinification" plus two months in bottle.
Alcohol:
13.5%
Total acidity:
 5.80g/L
pH:
3.3
Donnafugata: Contesa dei Venti 2020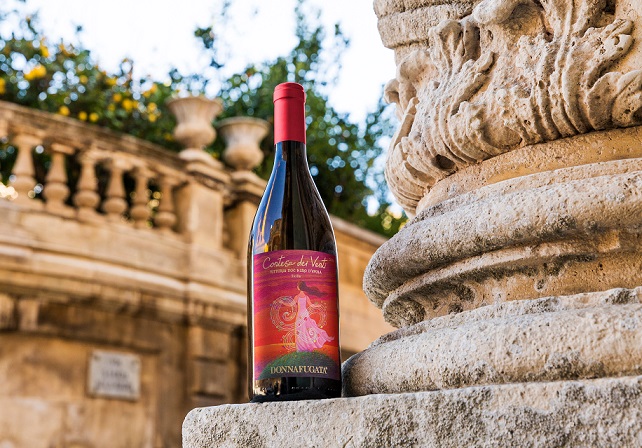 "Contesa dei Venti is a woman gently caressed by the wind that comes from a dialogue between the sea and the Iblei mountains..." is how the marketeers describe this new wine.
I say it's an elegant, fruity and surprising Nero d'Avola from the Vittoria area in the southeast, where the soils tend to be sandy, interspersed with limestone tuffs, and the Mediterranean climate is mitigated by the breezes that blow from the sea.
The vineyards are at an altitude of 120-150m above sea level. On the nose there are red fruits (plum and cherry) and flowers, such as lavender and violet, together with balsamic hints (juniper) and sweet spices (white pepper). On the palate it is fresh and harmonious, with the same fruity notes and a gentle, enveloping and soft tannin. Its finish is soft and persistent.
Vineyard:
VSP (Vertical Shoot Positioning) training with spurred cordon pruning, leaving six to 10 buds per plant. Planting density 4,000-4,500 vines per hectare; yields of 7-8 tons/ha.
Vinification:
Grapes harvested mid-to-late September were fermented in stainless steel at a temperature of 25-28°C. Total time on skins was about 10 days. After malolactic conversion, the wine was aged in tank for eight months and then in bottle for at least seven months.
Alcohol:
12.95%
Total acidity:
5.0g/L
pH:
3.5
Donnafugata: Sherazade 2021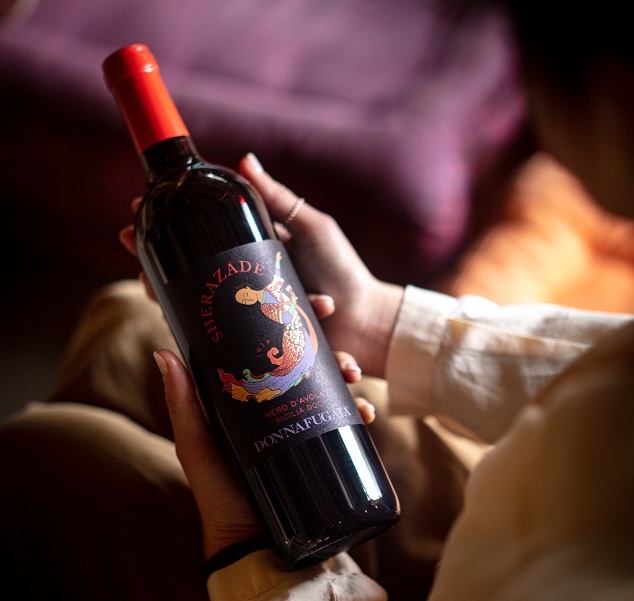 Sherazade has been produced since 2006. The 2021 has a bright ruby red colour with violet reflections. Sherazade is a fragrant Nero d'Avola with a fruity bouquet with hints of plum and cherry flanked by delicate spicy hints (black pepper) and floral notes of violet. On the smooth, soft, fresh palate, the fruity notes return in a cushion of soft tannins.
Vineyard:
VSP training with spurred cordon pruning, leaving six to 10 buds per plant. Planting density of about 5,000 vines per hectare, with yields of 7.5-8.5 tons/ha. Altitude is from 200 to 400m asl.
Vinification:
Grapes harvested between the end of August and early September were fermented in stainless steel at a temperature of 24-25°C. Total maceration time was 6-8 days. After malolactic conversion, the wines were left in the tanks for about four months and then for at least three months in the bottle.
Alcohol:
13.73%
Total acidity:
5.9g/L
pH:
3.38
Duca di Salaparuta: Duca Enrico 2018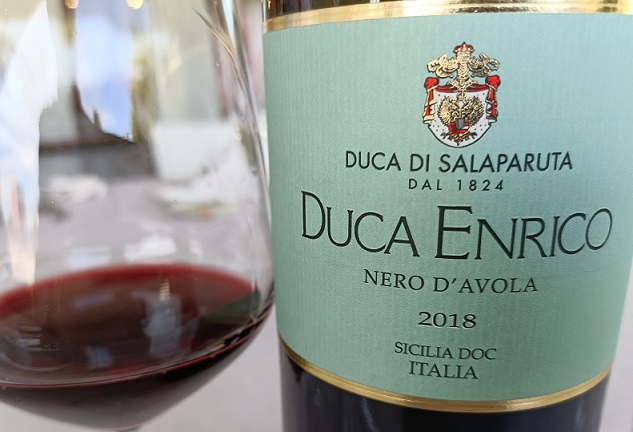 The 1984 Duca Enrico was the first 100% Nero d'Avola bottled in Sicily. It has since become one of the island's most iconic wines.
The grapes come from Duca di Salaparuta's historic Suor Marchesa estate, which stands on a hill in the centre of the island and is well exposed to the winds.
For this label, the estate's highest altitude plots were selected (between 300 and 350m above sea level). This is to ensure the balance between solar radiation and temperature range, enhancing the aromatic complexity of the wine.
The vines are trained in the ancient Sicilian sapling system, as it is deemed better for supporting the vine in strong winds and when there is a shortage of water.
Duca Enrico Sicilia Doc 2018 has a deep ruby red colour, studded with violet reflections. The nose opens with notes of black cherry and raspberry, followed by hints of vanilla and spices from the ageing in barriques. The vibrant palate is harmonious, with flavours of red berries and sour cherries. The time spent in barrel gives the wine hints of vanilla and spice as well as polished tannins.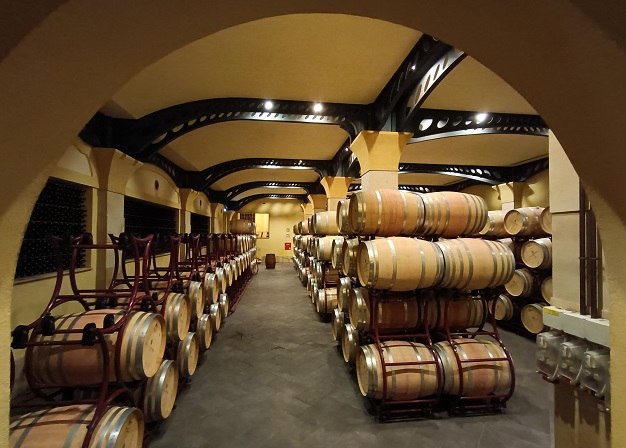 Vineyard:
The 313-acre vineyard is located on a south-facing hillside. 
Vinification:
Grapes harvested in the second half of September are destemmed and lightly crushed. Fermentation began in stainless-steel tanks at a controlled temperature of 28°C. After racking, the wine underwent malolactic conversion before moving on to ageing for 18 months in new and second-use French oak barriques. At the end of this process, the wine rested for more than six months in the bottle before being placed on the market.
Alcohol:
14.5%
Fondo Antico: Nenè

Fondo Antico grows Nero d'Avola at 200m above sea level in soil with a fair amount of limestone and sand. The resulting wine tastes fresh and fruity with strong hints of cherry and red fruits.
Vineyard:
Espalier and counter-espalier training system.
Vinification:
Fondo Antico uses selected indigenous yeasts – every three years the winery makes a selection of its yeasts in the field, sending them to a laboratory for storage and multiplication. The juice is fermented at a controlled temperature of 20°C for "excellent anthocyanin and tannin extraction". Maceration is for 10-12 days in horizontal stainless-steel vats. The wine ages 50% in tanks and 50% in second-passage French oak barrels "to give greater softness and to favour the anthocyanin-oxygen-tannin complex for colour stability". Filtration is carried out with large-mesh cardboard filters.
Alcohol:
13.5%
Total acidity:
5.3g/L
pH:
3.48
Tasca d'Almerita: Regaleali Nero d'Avola 2021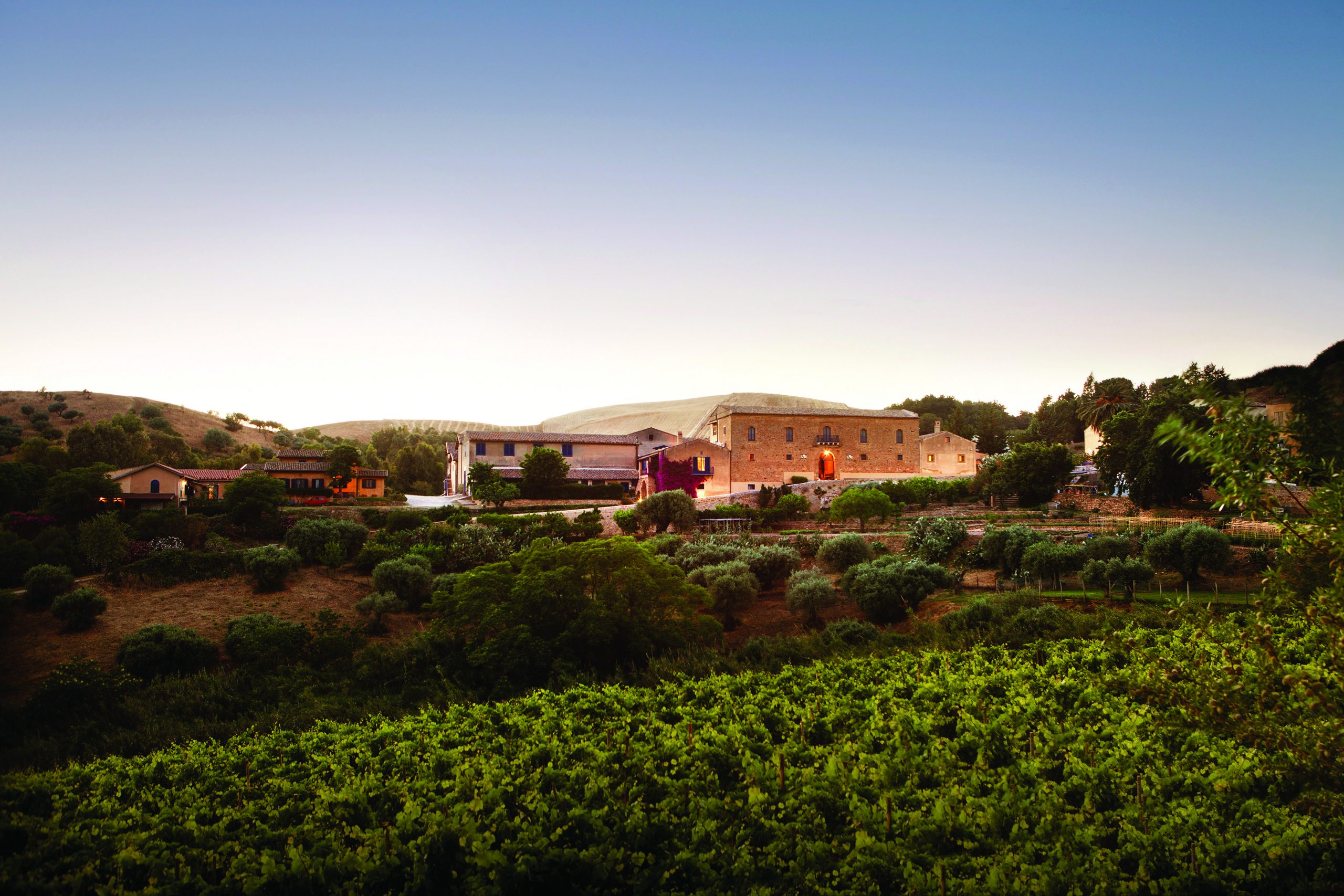 Eight generations of the Tasca d'Almerita family have now presided over the Tasca estate in central Sicily. Tenuta Regaleali is the first and most important estate owned by the family. It's the place where the family started to cultivate vines. It was bought by the Tasca brothers back in 1830. In 1959, count Giuseppe Tasca d'Almerita planted Perricone and Nero d'Avola vines on the San Lucio hill, creating the basis for the first single-vineyard wine in Sicily. The Riserva del Conte (Count's Reserve) – later called Rosso del Conte by all – was launched on the market with the 1970 vintage. A red wine of particular longevity, it is still the icon of the estate.
One of the key tenets of the project is sustainability and the winery is now almost entirely self-sufficient, producing its own vegetables, fruit, wheat, olives and cheese. These are used in the estate's cookery school.

One of five Nero d'Avolas produced by the family, this velvety and balanced wine has notes of cherry, mulberry, blueberry, vanilla and sage.
Vineyard:
Yields are 70ql/ha.
Vinification:
Fermentation in stainless-steel tanks at 26-28°C. Maceration for 10 days on average. Full malolactic conversion. Ageing: 50% in steel, 50% in 300L and 600L Slavonian oak barrels for 10 months. Fined and filtered before bottling.
Alcohol:
13%
Total acidity:
5.50g/L
pH:
3.60
Tenuta Regaleali: Lamùri Nero d'Avola 2019
This is an expression of Nero d'Avola from high hills – 450 to 750m above sea level.
Vineyards:
The yield is 60ql/ha.
Vinification:
Fermentation, in stainless steel tanks at 25-28°C, lasted for about 12 days. Malolactic conversion followed. Ageing was in oak barriques (20% new, 80% second and third fill) for about 12 months and in bottle for three months.
Alcohol:
13.5%
Total acidity:
6.10g/L
pH:
3.45
Giasira: Nero d'Avola 2020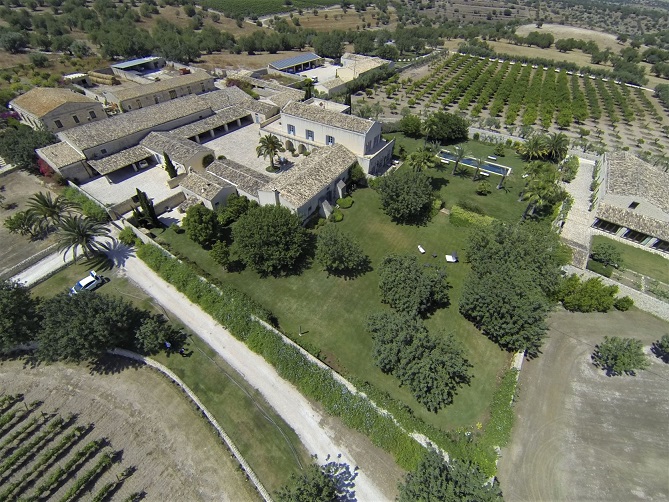 Giovanni Boroli Farm's Nero d'Avola is an intense ruby red with beautiful purple reflections. The intense aromas include blackberry jam, berries and delicate hints of tobacco. In the mouth it feels warm, harmonious, persistent, balanced and well-structured.
Vineyard:
The grapes, grown at 180-250m in the southeast, are trained espalier with a spurred cordon. Plant density is 5,000 vines per hectare, with yields of about 60-70ql/ha.
Vinification:
Grapes hand-harvested in late September were incoulated and fermented in stainless steel at 18-20°C. Maceration time is 8-10 days. The wine is matured in 25hl oak barrels from Austria for 12 months, followed by six months in bottle. Before bottling, it is fined and filtered.
Alcohol:
13%
Total acidity:
6.04g/L
pH:
3.4
Musita: Organicum
Thanks to its dry climate and constant breezes, Sicily is the number one region in Italy for organic agriculture. Organicum, as the name suggests, is an organic Nero d'Avola. Cherries are the dominant fruit on the nose and palate with this wine from the hilly western side of Sicily.
Vineyard:
Vines trained counter-espalier, Guyot.
Vinification:
The hand-harvested, destemmed grapes are fermented at about 26°C with selected yeasts. Macerated for 8-10 days with frequent delestage, followed by malolactic conversion. Aged for a few months in steel and concrete tanks to stabilise its colour and sensory profile.
Alcohol:
14%
Total acidity:
5.1g/L
pH:
3.64
Amira: Nero d'Avola Sicilia Principi di Butera Sicilia 2020
The estate extends around an ancient beam which belonged to the Princes of Butera, in one of the areas of the island richest in minerals, a few steps from the Mediterranean coasts, in central-southern Sicily.
Amìra (from the Arabic amîr, prince) represents the purest expression of Nero d'Avola di Butera. It has intense aromas of cherry, blueberry, violets and myrtle, followed by a delicate spiciness and pleasant balsamic notes. On the palate, it is dry, delicate, with a fine structure. The pleasant floral and balsamic notes are echoed on the palate. It also has hints of almond on the long finish.
Vineyard:
The Nero d'Avola grapes come from limestone-clayey vineyards (trubi) at an average altitude of 330m above sea level.
Vinification:
The must ferments together with the skins in steel at a temperature of 28-30°C for about 15 days. Malolactic conversion follows, again in steel. The wine ages in 30 and 60hl Slavonian oak barrels for one year and in bottles for a few months.
Alcohol:
13.5%