Long-time organic winery Fetzer Vineyards – part of Chilean wine group Viña Concha y Toro – has adopted the operating name Bonterra Organic Estates.
Already producing the Bonterra certified organic brand, the Californian winery's move illustrates its commitment to "regenerative organic farming, responsible business practices and environmental stewardship", according to a company statement.
It also makes business sense.
"What we see as the future is that organic is not a niche," US group CEO Giancarlo Bianchetti told
The North Bay Business Journal
. "It's something that is becoming more and more mainstream, especially in younger generations."
He cites three reasons for the move:
The consumer shift toward environmentally sensitive products;
The Fetzer group's long-standing approach to organic farming and winemaking;
And internal company discussions about taking a more public advocacy role for regenerative agriculture.
Regarding the name change, Bianchetti said: "This is a bold message. It states where we're heading as a company."
The new name applies to the company's corporate identity, as well as its Mendocino County vineyard holdings and winery. But its Californian wine brands, which include Fetzer, 1000 Stories and Bonterra, will remain.
"Bonterra Organic Estates communicates the ethos of our California-based business and aligns with our dedication to regenerative organic farming," Bianchetti explained. "We are embarking on a new chapter, in which we trailblaze advancements in regenerative organic practices while honouring the deep roots of the Fetzer family legacy."
'We are embarking on a new chapter, in which we trailblaze advancements in regenerative organic practices'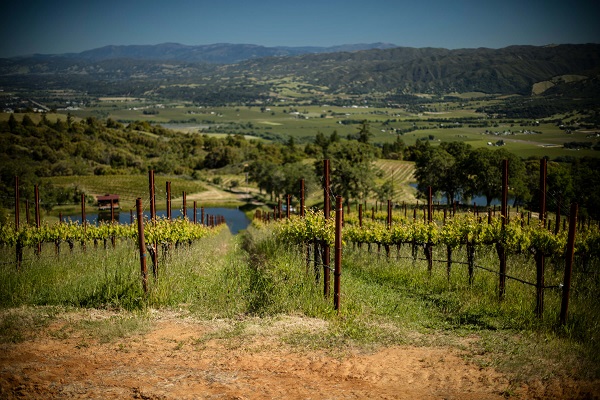 The Fetzer family founded Fetzer Vineyards in 1968 and pioneered California's regenerative organic viticulture movement, which prioritises the health of the vineyard ecosystem. The Fetzer brand remains unchanged, continuing this legacy and offering a historic brand at a popular price point.
Bonterra was born out of the Fetzer Vineyards winery in the late 1980s, and today it is one of the fastest-growing premium wine brands in the United States "thanks to the greater awareness of – and consumer demand for – wines made with organic grapes".
Bonterra vineyards have been farmed organically since 1987, with the Bonterra brand launched in 1993. The winery says the inspiration for farming this way was simple: organic grapes produce the purest expressions of the varietals and land on which they are farmed.
This century, Bonterra Organic Estates has moved some vineyards to biodynamic farming practices – picking up its first biodynamic certification in 2000 – and now uses regenerative organic viticulture on all its 388ha (960 acres) of estate vineyards in Mendocino County, achieving Regenerative Organic Certification in 2021. This accounts for more than half of the group's grape supply and includes incorporation of organic farming principles, but also low tillage of the soil, which allows for better carbon sequestration.
"In elevating the Bonterra name, we are building on our decades of environmental stewardship coupled with the innovative leadership style and business acumen of our parent company, Viña Concha y Toro," Bianchetti added. "Our promise, as Bonterra Organic Estates, is to continue to prioritise the environment as this best serves our community, customers, and future generations."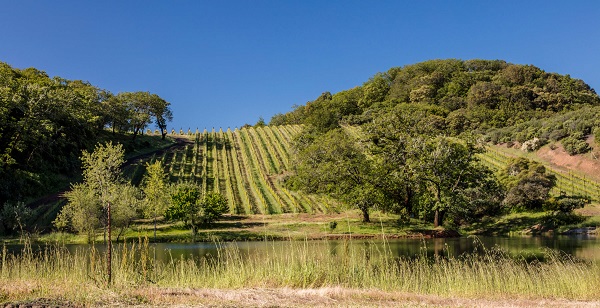 The company, purchased by Viña Concha y Toro in 2011, aims to become climate positive in its operations by 2030. Adding to an impressive array of certifications that include California Sustainable Winegrowing, B Corporation, Demeter, CCOF Organic, and ISO 14,001 Environmental, it became the first organic winery in the world to be climate neutral certified by
Climateneutral.org
in October 2021. Climate Neutral, a third-party organisation, has three requirements: conducting and publishing a thorough – "from ground to glass" – evaluation of the brand's carbon footprint, purchasing offsets of its current carbon emissions and reducing future ones. The Fetzer brand also added the certification last year.
Now it aims to become 'climate positive', which means producing more renewable energy than required for its operations while also finding ways to sequester carbon in its vineyards.
They had already adopted solar power, electric vehicles, lighter bottles, alternative packaging, and energy saving devices in the winery. Water conservation includes maintaining a worm farm to process winery water so it can be reused.
Other vineyard practices include:
Using "natural partners" to ward off pests and fertilise the land. Chickens roam the vineyards munching on insects and trimming the weeds. Their scratching and pecking naturally aerates the soil, which ultimately provides additional nutrients to the vines. More than 2,000 sheep, owned by a young couple, graze in the vineyards December to March, snacking on the cover crops and weeds while adding beneficial fertiliser to the soil.
Working with Sola Bee Farms to bring beehives into the vineyards and provide the bees with a variety of native plants which bloom throughout the seasons.
Creating organic compost piles from grape skins, stems, cover crops and greenery to increase and maintain soil health throughout the year. They say: "Soil is everything. If the soil is not healthy and diverse with nutrients, other systems struggle and the resulting fruit from the vines is affected."
Sowing cover crops between rows "to benefit the soil and vines". Bonterra says this helps with weed suppression, nitrogen fixation, improved soil structure and attracts beneficial insects into the vineyards. Bees and other pollinators like crimson clover, for example. Pests are also drawn to cover crops, distracting them from the vines.

The wines
Cabernet Sauvignon, Merlot, Pinot Noir and Zinfandel are the main varieties used for making the organic red wines. Sauvignon Blanc and Chardonnay are used for making the organic whites. For the biodynamic range, Grenache is the main variety.
"We're starting to develop new brands in higher price points," Bianchetti said. "Some of the new brands in the $40 to $50 price point are biodynamic single-vineyard wines, and they are doing well."
The single-vineyard McNab – from one of California's original biodynamic vineyards, McNab Ranch – is a blend of 97% Cabernet Sauvignon and 3% Petit Syrah. The grapes are hand-harvested and fermented separately in stainless-steel tanks.
Another single-vineyard wine, The Butler, is a blend of 81% Syrah, 14% Petite Syrah, 4% Grenache and 1% Viognier. Vinified separately, the wines are aged in 100% French oak barrels.
Bonterra also has a new canned sparkling line, Bonterra Bubbles, which features a brut white blend made from Viognier and French Colombard, and a rosé made from Grenache, Mourvèdre, and Malbec. They are priced at $4.99 per 250ml can. Hilary Butler, director of marketing at Bonterra, says this product targets consumer demand for two surging categories: organic products and RTD (ready-to-drink) offerings.