Luxuriant hills dotted with woods. A lake surrounded by olive groves and vineyards that stretch down to the shore; the water reflecting their image.
It's like a painting by Renoir.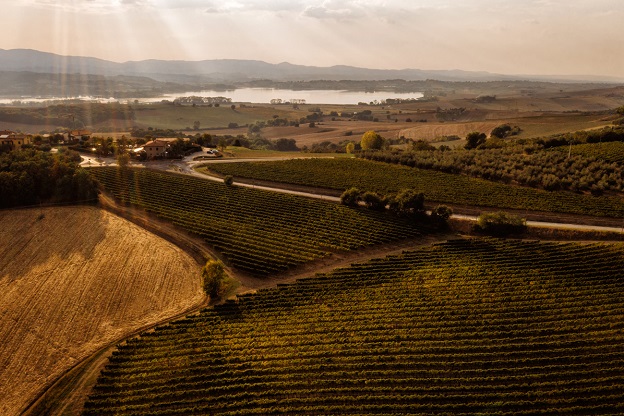 The reality is a land near the border between Umbria and Tuscany, where a wine brand called Madrevite nestles amid the wooded hills that embrace the Umbrian Lake Trasimeno and the Tuscan Lake Chiusi, within the Colli del Trasimeno DOC zone, close to the historic town of Cortona.
"This is the area where I was born and that I want to continue to develop," declares Nicola Chiucchiurlotto, who started the Umbrian winery in 2003.
Madrevite, based in Cimbano, has about 60ha of land here, including 11ha of vineyards spread across three different hills.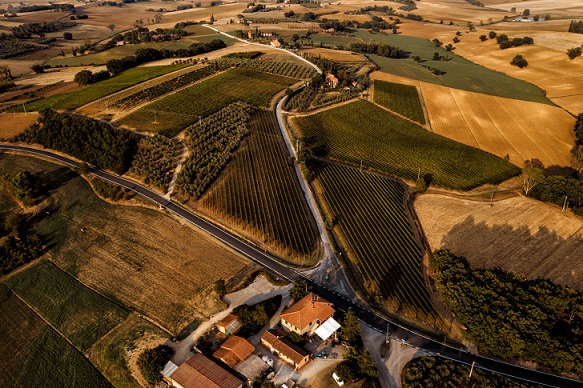 The vineyards are 20 years old on average and are located at elevations ranging from 280 to 350 metres above sea level.
The main red grape varieties grown are Gamay del Trasimeno (Grenache or Garnacha to you and me), Sangiovese, Montepulciano and Syrah; the white varieties are Trebbiano Spoletino and Grechetto.
They are farmed organically, of course – there is no other way for Nicola and agronomist Stefano Dini to farm such a beautiful location.
"For me, being an organic farm today means doing something out of love, believing in an ethical and sustainable approach, for us and for those who will come after us," Nicola says.
He follows in the footsteps of his grandfather Zino who planted Grenache vines here in the late 1970s, when it was a subsistence farm with vines, olive groves and cropland for growing grains and legumes. Today, Madrevite still has 5ha of olive groves, some small areas of woodland and the rest is arable land. But it's the Gamay del Trasimeno, one of Umbria's most important varieties, that is most representative of the estate.
"My cultural roots cling tenaciously to the land: I have always been a winemaker," Nicola adds. "In my family, the winemaking tradition tells a timeless story that speaks of wisdom, perseverance, cooperation, scrupulousness and trust – because the harvest does not always meet expectations, something a farmer knows well.
"With the new millennium, I wanted to write another chapter to this story, treasuring the wealth of knowledge that has been handed down to me. We are farmers by experience, dedication and mission."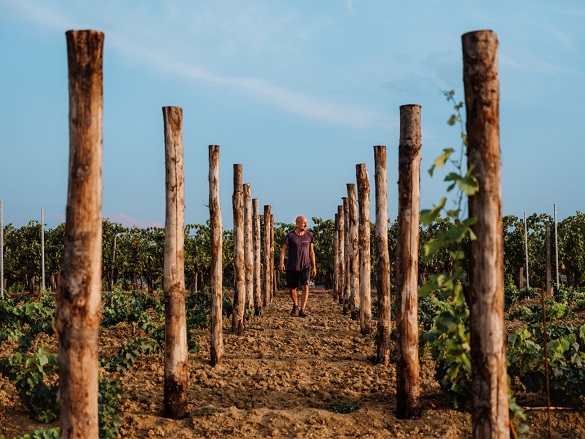 When the time came for Nicola (
above
) to replant his grandfather's old vineyards, he decided to create a premium Grenache varietal. But, he realised, to do that he also had to create a Grenache story for his brand. So Madrevite's winemaker Emiliano Falsini uses the Grenache for three wines, which come from three separate harvests in the 320m-high vineyard, where the density of the Guyot-trained vines is 5,000 per hectare and the yield varies from 50-90 quintals per hectare according to the three styles of wine.
The first harvest is for the rosé version, La Bisbetica.
In the winery, which overlooks the vineyards, the handpicked grapes are cold-soaked for 6-8 hours before a soft pressing, clarification and cool fermentation (16°C) in stainless-steel tanks. The wine is aged for four months on fine lees in stainless-steel and cement tanks before spending another three months (at least) in bottle.
The skins left from the soft-pressing are used to boost the red wine Opra, which is hand-harvested from the same vineyard a couple of days later. According to Nicola, it's a modern version of the ancient technique known as 'Governo all'uso Toscano' – which involves re-fermentation with a portion of dried grapes. Originally, the addition of dried grapes at the end of alcoholic fermentation was to ensure malolactic conversion before temperatures dropped in Tuscany at the end of the season – and to protect the wines from the risk of microbial spoilages in spring.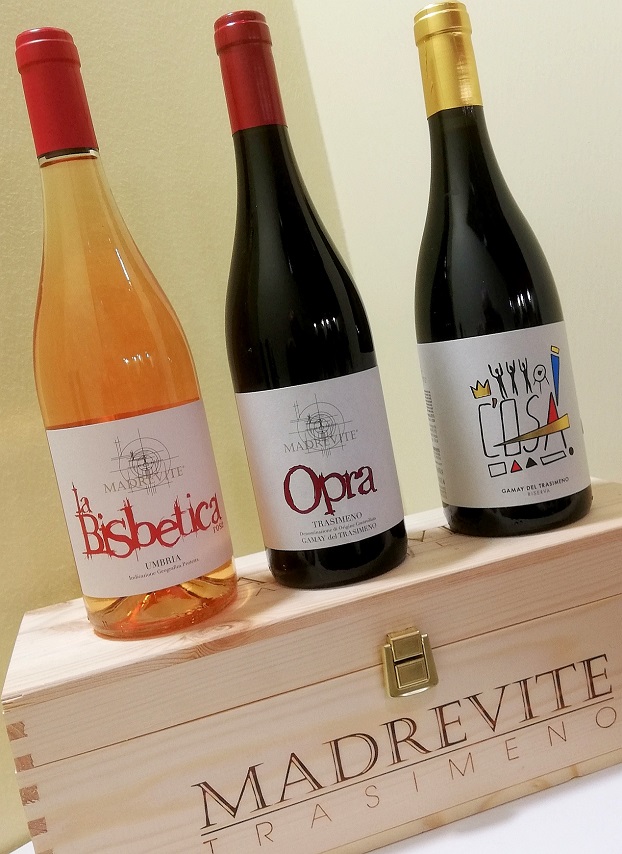 Like all the red wines, Opra undergoes spontaneous fermentation in stainless-steel tanks and maceration in cement tanks for two to three months. After the maceration on skins, the wine ages for 10 months in cement tanks and three in bottle.
Madrevite has been moving away from barriques in favour of cement and 1,000L oak barrels because they are good for stabilising the wines without adding flavours or aromas.
The 20-30% of grapes that are still left on the vine are handpicked for the premium C'Osa, a Gamay del Trasimeno Riserva.
The yield drops from the rosé's 90 q/ha (9 tonnes) to Opra's 80 (8) and C'Osa's 50 (5).
This manual harvest takes place 2-3 weeks after the harvest for the rosé.
C'Osa's winemaking protocol involves:
Spontaneous fermentation in stainless-steel tanks with 20-30% whole bunches added;
Maceration for two to three months in cement tanks;
Ageing in cement tanks for six months and in large (1,000L) barrels for a further 12 months;
Ageing in bottles for a further six months before release.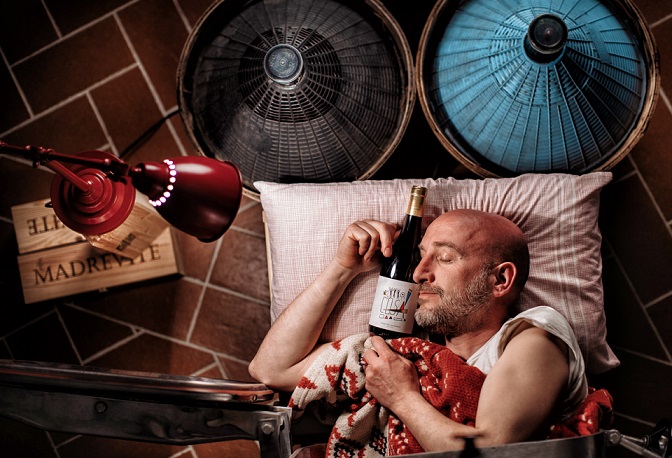 The name
'Madrevite' gets its name from an implement that was used by Umbrian winemakers in the past to fasten the barrels full of wine. Nicola chose this name to create a link to the past and Umbrian traditions.
Madrevite produces about 35,000 bottles a year. About 3,600 are Opra and 3,000 are C'Osa.