'Respect in the vineyard, courage in the winery.' That's the motto driving Italian wine producer Stefano Girelli's new project in Sicily.
The brand and estate Azienda Agricola Cortese is 'organic-plus' in the vineyards and 'ancient-plus' in the winery.
"We are going back to the time when making wine organically was not a choice, but the only way," Stefano states.
Once the grapes have been hand-harvested and carefully selected, they put their "signature on the wine" by using traditional techniques because "they are the best".
These techniques include fermentation in open-top barrels and amphorae, punch-downs by hand, some skin contact for the white grapes, and no temperature control during fermentation.
However, there are some nods to modern methods. The amphorae are made in Italy and have stainless steel lids. And the grapes are chilled for 24 hours before processing.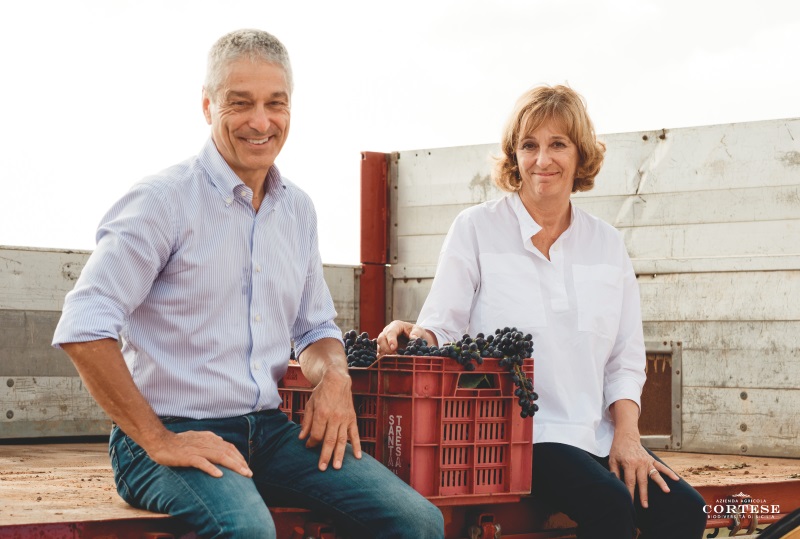 The aim of the project, according to Stefano, is "to tell a different story about Sicily".
He explains: "The whole idea is to bring back some of the original winemaking techniques for our top line, La Selezione, and to make this traditional winemaking in a different way, so we can bring more style to the wines."
Stefano and his sister, Marina (
above
), bought the 14ha Cortese estate, in southeast Sicily, in 2016. It's about 8km from their other Sicilian project, Feudo di Santa Tresa, bought in 2002.
'I'm a true believer that the future is going to be organic. Not only because we need to take care of the planet but there's no other way we can grow a better crop of grapes'
Born in Trento in northern Italy, Stefano admits he fell in love with Sicily straightaway.
"Sicily is the perfect place to grow organic at a high quality level," he says. "And I'm a true believer that the future is going to be organic. Not only because we need to take care of the planet but there's no other way we can grow a better crop of grapes."
They purchased Cortese from an 82-year-old woman after six years of negotiations, as her family was not interested in viticulture. But Stefano and Marina could see the farm's potential – it's in a great spot 8km from the sea, with great soil, vines that are ten to 25 years old and parts that have survived without irrigation for ten years.
Canopy
tasted the wines with Stefano, who is also managing director of The Wine People, at a restaurant in London. The top wines – called Senia, Sabuci and Vanedda – have a few techniques in common.
The grapes are hand-harvested into small baskets and refrigerated for about 24 hours. "This allows us to process the grapes at a lower temperature – ideally 7-8°C," Stefano explains.
The white wine
Vanedda
is made from Catarratto and Grillo grapes, which are destemmed and fermented on their skins for at least two days to give the wine its golden colour before pressing softly. The fermentation finishes in 30hl oak botti.
Following fermentation, the wine stays on its lees for at least seven months. "This allows the wine to develop its own style," Stefano elaborates. "What I like about Sicilian white wines is that they have good concentration, good character and very, very strong personality, but at the same time, if you pick at the right time, you retain the acidity which really makes the difference."
Sabuci
– a Cerasuolo di Vittoria Classico DOCG blend of about 70% Nero d'Avola and 30% Frappato – gets its name from the hamlet in Vittoria where Cortese has been located since 1930. It's an area that was heavily influenced by Greek culture and the nearby museum in Kamarina has a large collection of amphorae, some collected from shipwrecks found off the coast.
The two red varieties are vinified separately. The Nero d'Avola goes into open-top barrels, with punch-downs by hand. The Frappato is fermented in 700L amphorae (
below
) made in Tuscany, and the wine stays in contact with the skins for up to 12 months.
After blending, the wine spends six months in a variety of barriques and botti.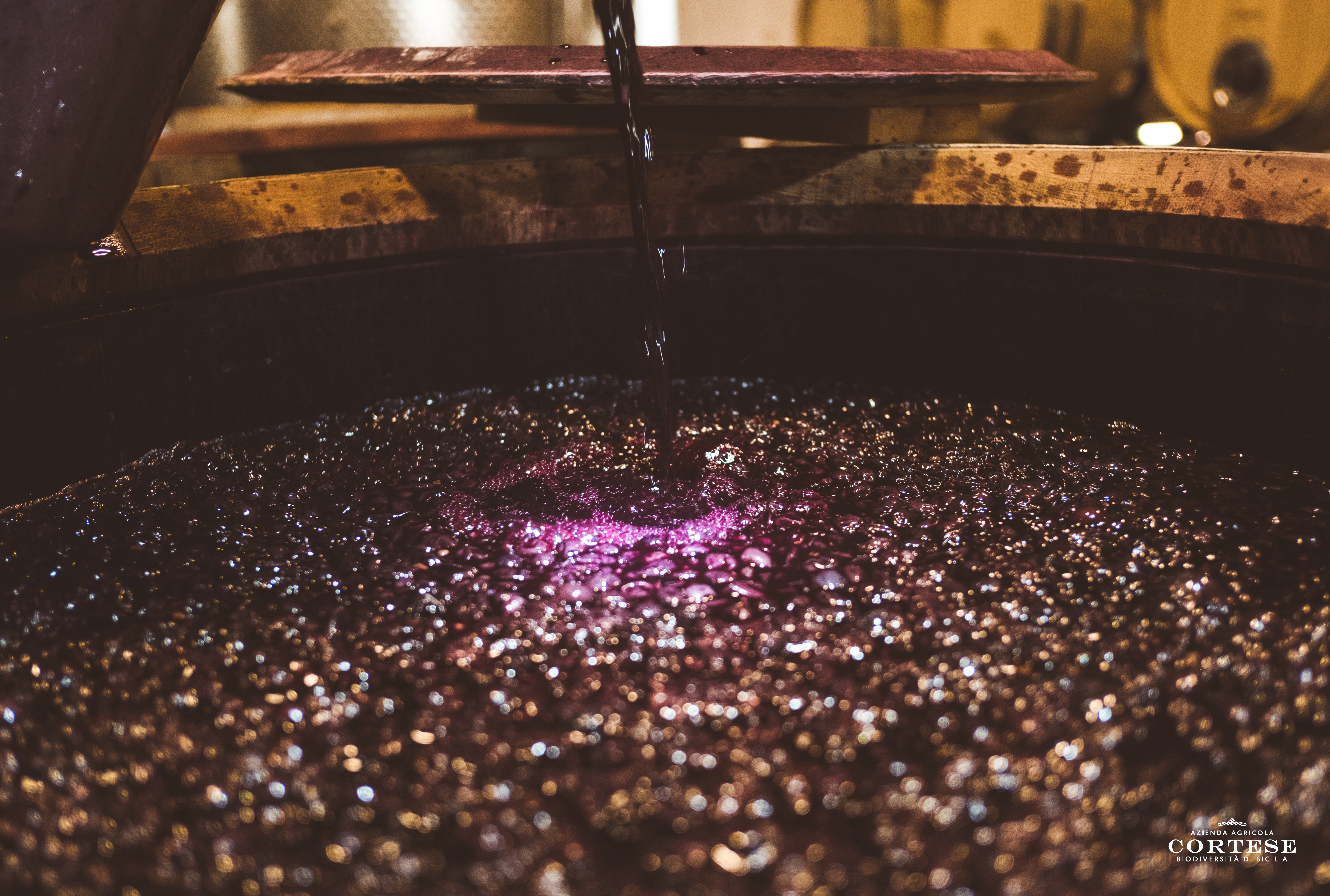 Senia
, a varietal Nero d'Avola, is fermented for 10-12 days in open-top barrels in batches of about 150L. This method means the winemaker, Stefano Chioccioli, cannot control the temperature, but he says it's usually around 18-24°C. The 'follatura' (punch-downs) are by hand and the wine remains in contact with the skins for about 20 days after fermentation.
The wine is then transferred to barriques for the malolactic conversion and for 12 months' ageing.
All three wines come in bottles decorated with clean, elegant labels.
Second line
Cortese also offers a second line, Nostru, comprising three varietal wines – Catarratto Lucido, Carricante and Nerello Mascalese. These grapes are bought from vineyards near Trapani, in northwest Sicily. The plan for the future is to grow all grapes on the estate. Deep soil analysis is due to take place, and 4ha has been cleared and will rest for a year before being replanted with local varieties.