The 39th edition of the London Wine Fair will take place at Olympia next week (May 20-22). Showcasing more than 14,000 wines from 32 countries, alongside innovative tastings, masterclasses, industry briefings and educative seminars, this is a key event for the wine industry.


Some highlights


• A conversation with Oz Clarke,
 Monday, May 20, 2pm: A session with two industry legends – and IWC co-chairs – Oz Clarke (
pictured in action at IWC 2019
) and Charles Metcalfe. Charles will interview his long-term friend and colleague about his colourful career in wine. Oz will also be signing copies of his latest book,
'Red & White – An Unquenchable Thirst for Wine'
.
• Qvevri Winemakers of Georgia:
The National Wine Agency of Georgia will showcase qvevri winemakers on its stand (K60), where 15 producers will be showcasing their wines with a daily themed tasting bar, alongside masterclasses led by another IWC co-chair, Sarah Abbott MW.
• IWC Discovery Tasting (stand H60):
This gives the off-trade the opportunity to taste more than 300 wines from 22 countries that are not currently available in the UK. Many are IWC medal winners. Some of the top Trophy winners will also be available to taste.
If you want to see in advance what will be there, go
here.
 Click the 'Off Trade' box and any country/grape/style you wish to view, and the wines available to taste will be there. 
• Sake 101
– Monday, May 20, 12.30pm: Presented by Rie Yoshitake, Tony Mitchell and Natsuki Kikuya, this masterclass will cover the style, complexity and ageing of this iconic Japanese wine.
• Henschke Masterclass
– Tuesday, May 21, 12.30pm: Enotria & Coe will host a series of on-stand masterclasses from renowned producers. John Pepper MW will conduct a session on South Australia's legendary Henschke, exploring a series of its wines.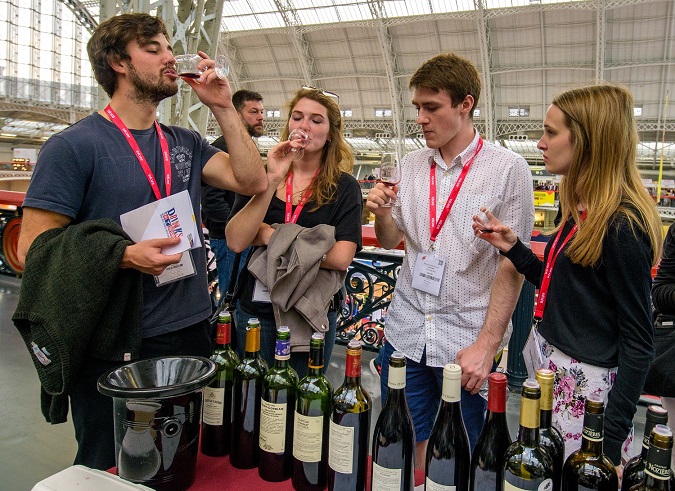 Five key zones
• TRADING FLOOR – More than 14,000 wines from 32 countries to taste
• DRINKS BRITANNIA – Craft spirits, beer, and English sparkling wine
• CHAMPAGNE BOULEVARD – An exclusive collection of houses, co-ops and growers
• ESOTERICA – Dedicated to small-scale, quality, specialist importers
• WINES UNEARTHED – Discover wines ready to hit the UK market
For further information on this year's event, please register for your entrance badge
here.