Oregon's newest winery opened to the public yesterday (September 19).
Domaine Willamette, in Dayton, will specialise in méthode traditionnelle sparkling wines using biodynamically-farmed grapes. The winery, just off Highway 99 in the Dundee Hills, is the latest venture of Willamette Valley Vineyards, a producer of Pinot Noir.
It's been five years since work on the new underground cellar and winery started. But earlier this month the roof went on the outdoor pavilion, a year-round covered space where guests can enjoy wine and culinary pairings, along with sweeping views of Mount Hood, Oregon wine country and the winery's biodynamic gardens (
below
).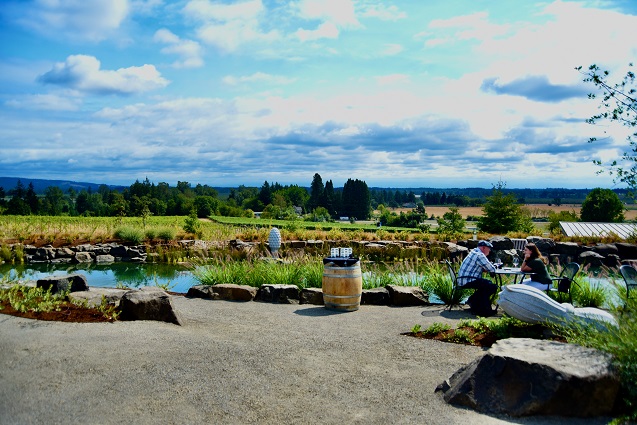 "We wanted people to have the feeling of being in the vineyard and the gardens, as well as a meaningful way for people to enjoy the property outdoors during all but the coldest times of the year," said co-founder Jan Bernau, who is overseeing construction. "There will be heaters, a fireplace and fans to make the area comfortable during a variety of seasons."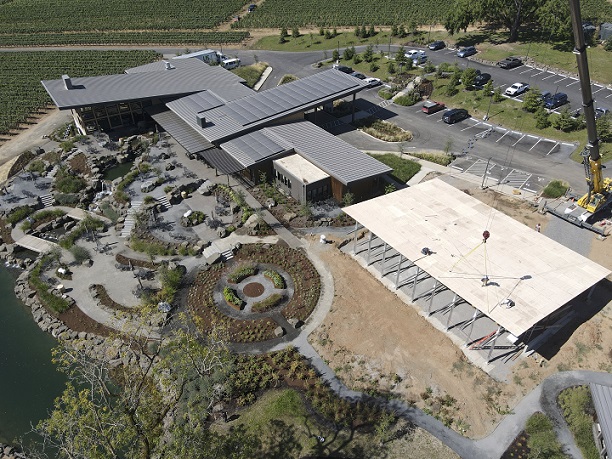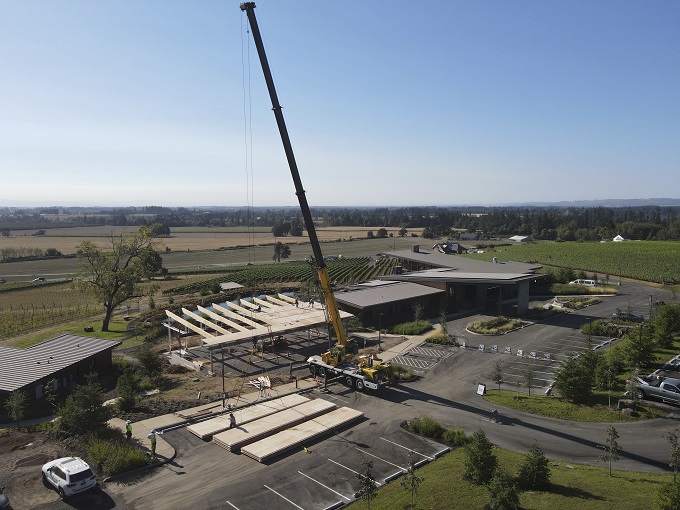 The roof is in keeping with the sustainable beliefs of Jan and husband Jim, who founded Willamette Valley Vineyards in 1983 with the dream of creating world-class Pinot Noir. All the vineyards have been certified sustainable through LIVE (Low Impact Viticulture and Enology) and Salmon-Safe programs.
The roof of the outdoor pavilion is made from sustainable, Oregon-made mass timber panels from Freres Engineered Wood. According to a company statement, they were chosen "for their environmental sustainability, ease and speed of installation, and natural beauty that blends aesthetically with the surrounding outdoor environment".
The manufacturer says the Freres Mass Ply Panels have a significantly smaller carbon footprint and are stronger per pound than concrete and steel. Building with wood sequesters carbon for the life of the product and new trees are planted to continue the carbon-sequestering process. Manufacturing wood products also requires much less energy and generates fewer greenhouse gas emissions than concrete and steel.
'Wine enthusiasts are interested in what the wine industry is doing to support humanity'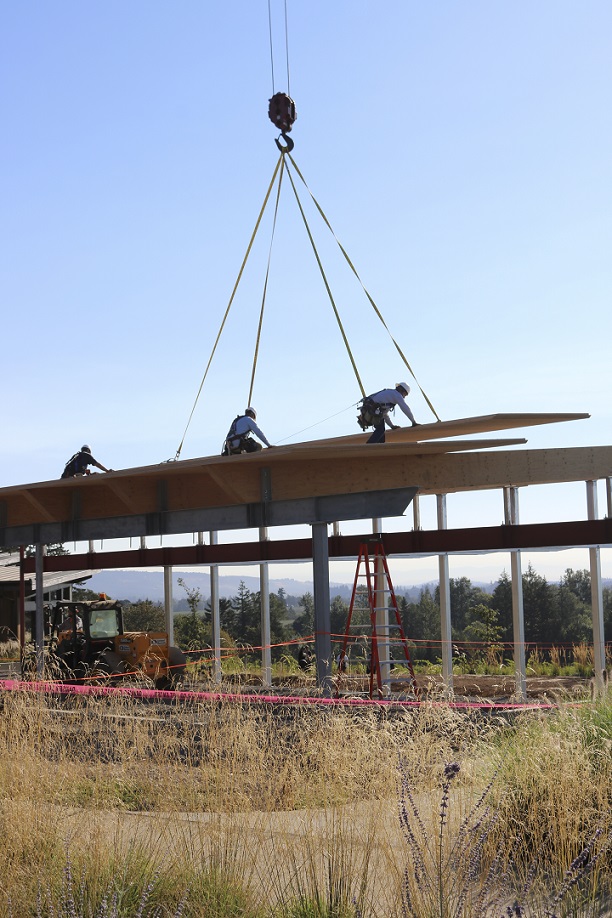 These panels stored approximately 60 metric tons of carbon dioxide from the environment, which is the equivalent of taking 39 cars off the road, said Tyler Freres, vice president of sales for Freres Engineered Wood. Freres also uses salvaged timber in its products, including timber from the Beachie Creek Fire two years ago.
Jim Bernau said: "Wine enthusiasts are interested in what the wine industry is doing to support humanity. That's why stewardship of the land has been a foundational value for us since the winery started in 1983 and why we consider sustainability in the choice of building materials we are using to create Domaine Willamette."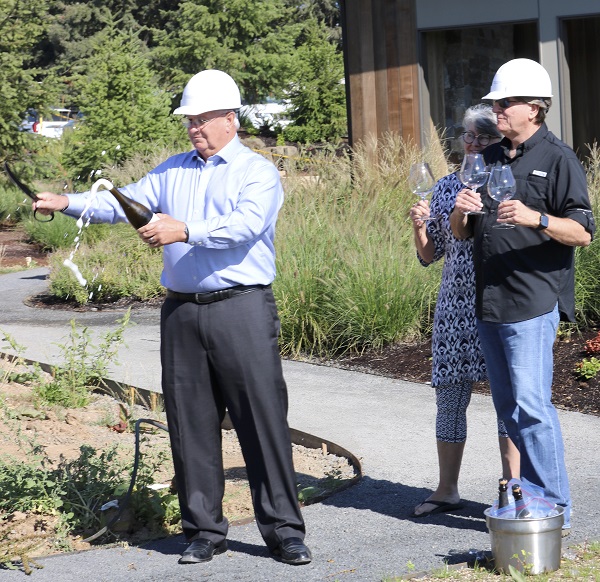 Oregon State Rep. David Gomberg, a shareholder in the winery, celebrated the occasion by sabring a bottle of Domaine Willamette's newly released 2018 Méthode Traditionelle Brut in front of Jim and Jan Bernau.