Champagne Collet has released a limited-edition commemorative bottling, Cuvée n°21, to celebrate its 100th anniversary.
Based on the 2012 vintage – when cellarmaster Sébastien Walasiak decided to make a special cuvée to mark the start of the cooperative-owned brand in 1921 – Cuvée n°21 is a blend of 21 of the Aÿ-based house's best vintages from the last 40 years.
The other vintages in the blend are: 1961, 1969, 1971, 1979, 1980, 1981, 1982, 1985, 1986, 1988, 1989, 1991, 1993, 1995, 1996, 1999, 2002, 2004, 2006, and 2008.
Featuring grapes from all the appellation's regions, the base wine is a blend of more than 30 crus, including these eight grand crus and three premier crus: Aÿ, Avize, Chouilly, Mailly-Champagne, Villers-Marmery, Verzy, Cramant, Rilly-la-Montagne, Oger, Ambonnay, and Hautvillers.
The blending process in 2013 lasted a few months "to make the perfect recipe" and involved "14 separate tests/tastings".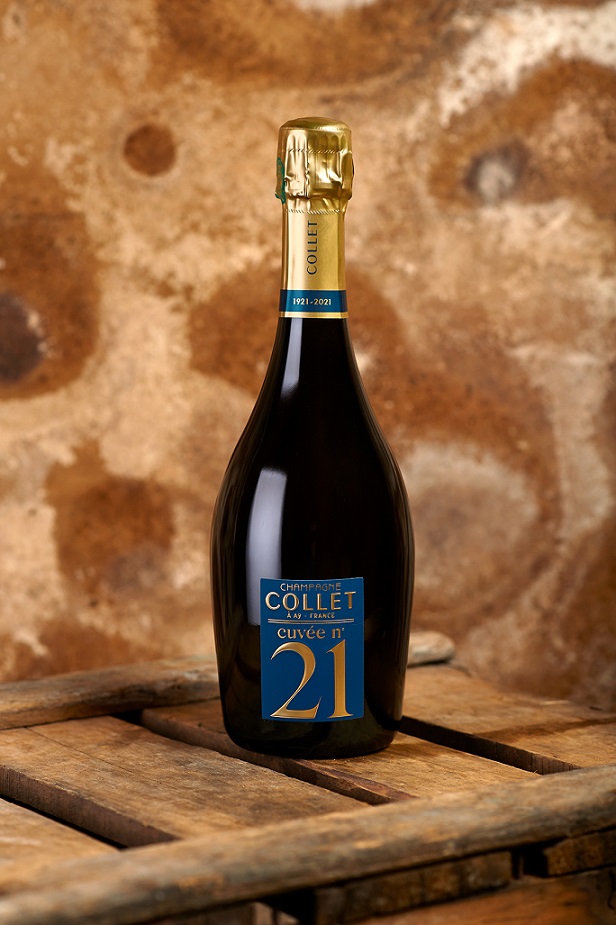 The final wine, aged for seven years in Collet's century-old chalk cellars in Aÿ, comprises 40% Chardonnay (for "elegance and finesse"), 40% Pinot Noir (for "depth and structure) and 20% Pinot Meunier (for "freshness and rich fruit flavours").
It has a dosage of 8g/L and offers complex aromas of acacia, honey and fresh butter with very fine, elegant bubbles that reflect the house style.
Retail price is about $175.
Sébastien says 2012 is "a very wonderful vintage for the Champagne region, and also for Champagne Collet. We've also created Esprit Couture 2012 and Grand Cru Aÿ 2012 this year".
Asked about other forthcoming special wines, Sébastien said he works on a special Champagne most years. In the past these have included a 100% Meunier, a 100% Pinot Blanc, a vintage rosé, and a vintage blanc de blancs.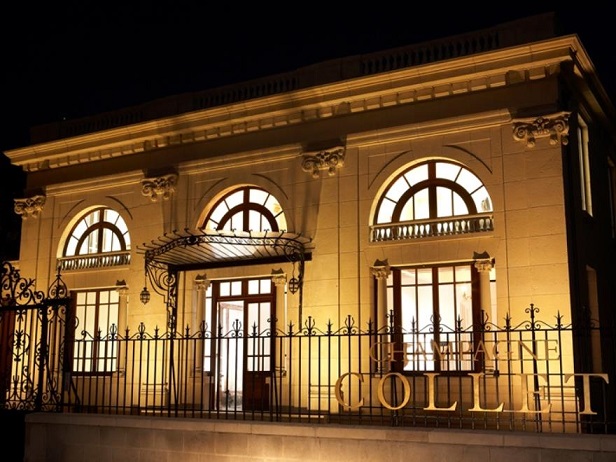 Champagne Collet, now owned by the region's first-ever cooperative COGEVI, was created in response to the Champagne revolution of 1911, when growers rioted over grapes from North Africa ending up in Champagne. Raoul Collet (1896-1960) founded Champagne Collet in 1921 with a desire to maintain stability for the greater good of local grapegrowers.
One other interesting thing is how the spirit of the Roaring Twenties lives on at Maison Collet (
above
) and is reflected in its Art Deco-inspired visual identity.
Suitably for the wine's UK launch, importer Hallgarten Wines and Champagne Collet selected the elegant Art-Deco Dining Room at the Lansdowne Club in London's Mayfair for the venue.