Family wine estate Tommasi is marking its 120th anniversary with a special bottle of Amarone della Valpolicella Classico DOCG. What else for a family that has its origins in the heart of the Valpolicella Classica zone and has now spread to seven properties in six regions of Italy with 780ha under vine?
But the packaging is a surprise. Tommasi Family Estates has teamed up with Italian design company Seletti to produce a label made entirely of porcelain that is part of the distinctive packaging (
below
).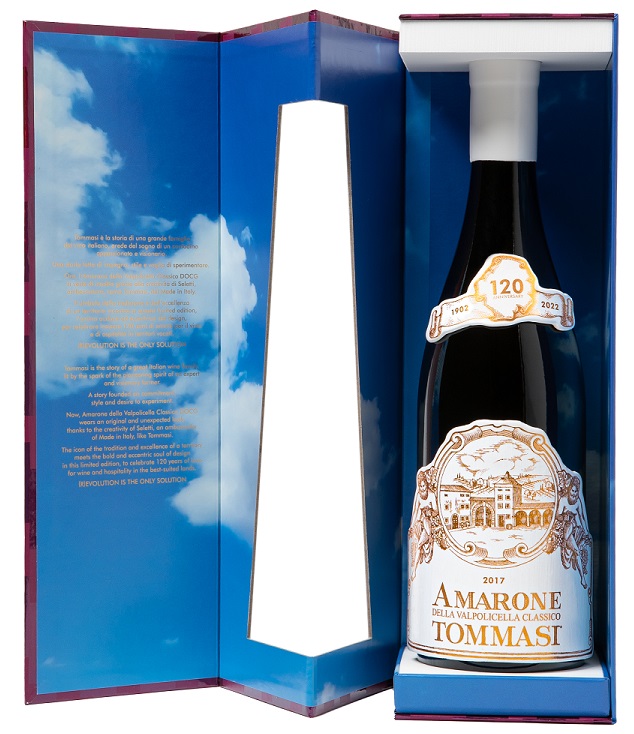 "If we close our eyes and imagine the wine that has made its mark on our history, we cannot but think of Amarone," explains Giancarlo Tommasi, technical director for Tommasi Family Estates. "Everything we are today is the result of the dream of my great-grandfather, a farmer with a clear vision, and of his wagering on the terroir of Valpolicella Classica. Amarone has made our region one of the most famous in the world. For this reason, it was our duty to pay tribute to this particular wine which, thanks to the trust the markets have always placed in us, has allowed us to grow, make investments, and be recognised today as one of the leading players on the Italian wine scene."
'We want the Tommasi family to be increasingly synonymous with excellence'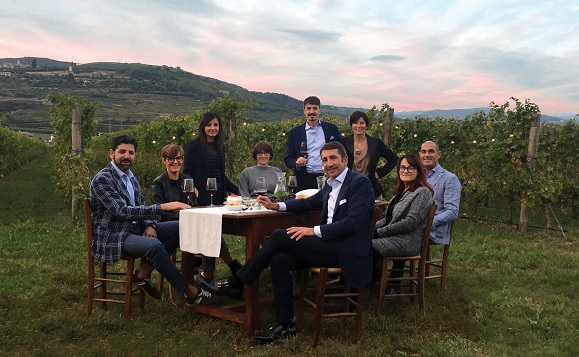 The family has made significant investments since it was formed in 1902. This strategy will continue, according to executive director Pierangelo Tommasi. He says: "We are committed to not stopping here and to maintaining the dynamism that has been one of our characteristics over the years. We want the Tommasi family (
above
) to be increasingly synonymous with excellence. We have invested in regions that are real icons in the world of Italian wine production: long-term projects that bear witness to our determination to construct a future for the coming generations. This is the pragmatic and far-sighted farmers' approach that has always been – and always will be – part of our DNA: investing in quality, winemaking culture and research, so that we can grow in a healthy and resilient way."
As well as Tommasi in the Veneto, the investments include Tenuta di Caseo in Lombardy, Casisano at Montalcino and Poggio al Tufo in the Tuscan Maremma, Masseria Surani in Puglia, and Paternoster in Basilicata.
Coming up next year, we should see the results of a project in Umbria, a partnership with La Massa in Chianti Classico, and the fruits of this year's investment in 15ha in Sicily's Etna Rosso and Etna Bianco denominations.
This estate, on the slopes of Mount Etna, is planted to Nerello Mascalese and Carricante grapes and has a 1,500sq m cellar facility on the property for winemaking and ageing. 
"Today, Etna represents one of the most interesting and exciting wine territories both from a production and business point of view," Pierangelo says.
The family's wine tourism offer includes Villa Quaranta Wine Hotel & SPA in Valpolicella, the Mazzanti Hotel and Caffè Dante Bistrot in Verona, and the Poggio al Tufo Agriturismo at Pitigliano, in the Tuscan Maremma.
Sales are split 50:50 between HoReCa and retail, with 85% of the entire turnover exported to 70 markets on five continents. North America and Europe represent the majority with Asia and Oceania growing, according to a company statement.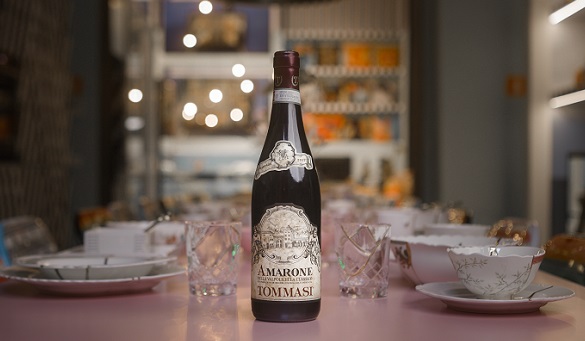 The wine
The newly-released Amarone della Valpolicella Classico 2017 is a blend of Corvina (50%), Corvinone (30%), Rondinella (15%), and Oseleta (5%). The grapes, from the La Groletta and Conca d'Oro crus, were handpicked and selected before about three months' drying in a well-ventilated loft. The fermentation – in stainless steel for 25 days at 25-30°C – was followed by three years' maturation in 3,500 and 6,500L Slavonian oak casks.